SEC Emergency Action Stops Digital Asset Scam
Litigation Release No. 24775 /March 20, 2020
Securities and Exchange Commission v. Meta 1 Coin Trust, et al., No. A-20-CV-273-RP (W.D. Tex., filed March 16, 2020)
The Securities and Exchange Commission today announced that it obtained an asset freeze and other emergency relief to halt an ongoing securities fraud perpetrated by a former state senator and two others who bilked investors in and outside the U.S.
The SEC's complaint alleges that Florida residents Robert Dunlap and Nicole Bowdler worked with former Washington state senator David Schmidt to market and sell a purported digital asset called the "Meta 1 Coin" in an unregistered securities offering, conducted through the Meta 1 Coin Trust. The complaint alleges that the defendants made numerous false and misleading statements to potential and actual investors, including claims that the Meta 1 Coin was backed by a $1 billion art collection or $2 billion of gold, and that an accounting firm was auditing the gold assets. The defendants also allegedly told investors that the Meta 1 Coin was risk-free, would never lose value and could return up to 224,923%. According to the complaint, the defendants never distributed the Meta 1 Coins and instead used investor funds to pay personal expenses and to funnel proceeds to two others, Pramana Capital Inc. and Peter K. Shamoun. The complaint alleges that some of the investor funds were used to buy luxury automobiles, including a $215,000 Ferrari. In all, the complaint alleges the defendants raised more than $4.3 million from more than 150 investors in and outside the U.S.
The SEC's complaint, filed in the Western District of Texas (Austin Division) on March 16, 2020, and unsealed on March 20, 2020, charges the Meta 1 Coin Trust, Dunlap, Bowdler, and Schmidt with violating antifraud and securities registration provisions of the federal securities laws. The SEC seeks permanent and conduct-based injunctions, disgorgement of allegedly ill-gotten gains with prejudgment interest, and civil penalties against the defendants. The complaint also charges Pramana and Shamoun as relief defendants and seeks disgorgement of allegedly ill-gotten gains with prejudgment interest.
The SEC's investigation was conducted by Christopher Reynolds and Carol Hahn, and supervised by Jim Etri, B. David Fraser, and Eric Werner. The litigation is being conducted by Jennifer Reece.
The SEC's Office of Investor Education and Advocacy has issued an 
Investor Bulletin
 on initial coin offerings and additional information is available on 
Investor.gov
 and 
SEC.gov.
https://www.sec.gov/litigation/litreleases/2020/lr24775.htm
*****************
GURU HUNTER





Posts

: 19045

---

Join date

: 2015-02-19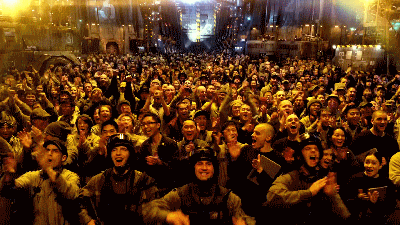 WHEW HEW!!! this is wonderful news!!!!
Thanks Nash!!!!
Just goes to show you that with patience and determination (this took over 5 years) that we can make a difference in shutting these frauds down!! Thanks to each and every one of you that took the time to report this group to the SEC,  FBI, BBB and PayPal. You are AWESOME! Keep up the great work!

But our work is not done yet by a long shot. Please keep reporting Jerzy Babkowski and the Blue Chicken Cult gang Wilcock & Goode plus so many others!
This is what Robert and Dave have to look forward to!
Prison Mike is waiting for you scammers so good luck!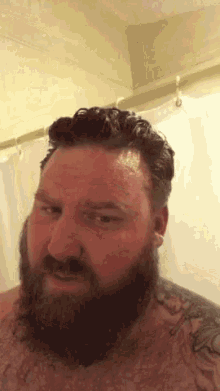 Nicole you just popped out a baby (poor kid) so with luck you just might be able to swing house arrest. Channeling Abe Lincoln will not help you now! lol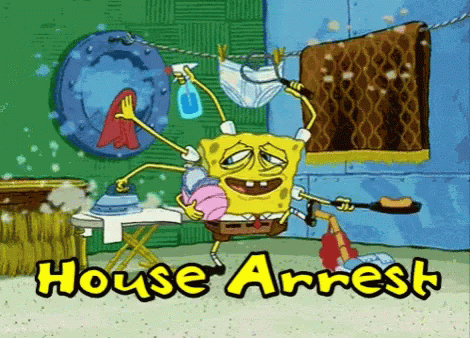 *****************
 "Scum" - Sue Winters
ETHEL!!!!
How very nice to see you again! I hope you and yours are well.
Thanks Purps! I'm very well, and enjoying some time off work during UK "lockdown". I know it's causing major difficulties for many people, but I'm fine. Amazing how pleasant it is with very little road traffic and aviation noise. I could get used to this!
Hope all here are well.
I posted the SEC link on both Dave Schmidt's and the Meta 1 Coin Facebook pages. But they didn't stay there for long. Removed from both pages. Dave and Robert must have done so by mistake surely? 
*****************
 "Scum" - Sue Winters
ahahah and I am certain they did not like me adding links and warnings to the Meta videos wink wink.
Sure is nice to see these scammers facing the music!
HI ETHEL BISCUIT!!!  So nice to see you! 
 Glad to hear you are well during this World Wide Shut Down!
Last edited by Ponee on Thu Mar 26, 2020 8:43 pm; edited 1 time in total
Admin





Posts

: 37410

---

Join date

: 2011-08-09



Thanks Ponee!
*****************
 "Scum" - Sue Winters
Ethel, Thanks for the other links !! I am going to blast them out there on  the Dinar Daily Facebook and Facebook Group and Twitter.  
You guys are all awesome ! 
Admin





Posts

: 37410

---

Join date

: 2011-08-09



I think ALL of us should celebrate. I must have entered DOZENS of online complaints on the SEC site and to be honest gave up. Hell even the local Boca Raton Police did not seem to care. These cabbageheads scammed over 4 MILLION dollars!

If they dont see prison time justice will not be really served.
VIP Member





Posts

: 367

---

Join date

: 2019-01-24



PS - It would so nice to meet some of you folks one day ! Abe Froman lives in the Northeast of the US rumor has it...
VIP Member





Posts

: 367

---

Join date

: 2019-01-24



---
Permissions in this forum:
You
cannot
reply to topics in this forum