[size=35]US report: Sistani seeks to establish a strong and sovereign Iraqi state[/size]
2020-01-31
[size=35]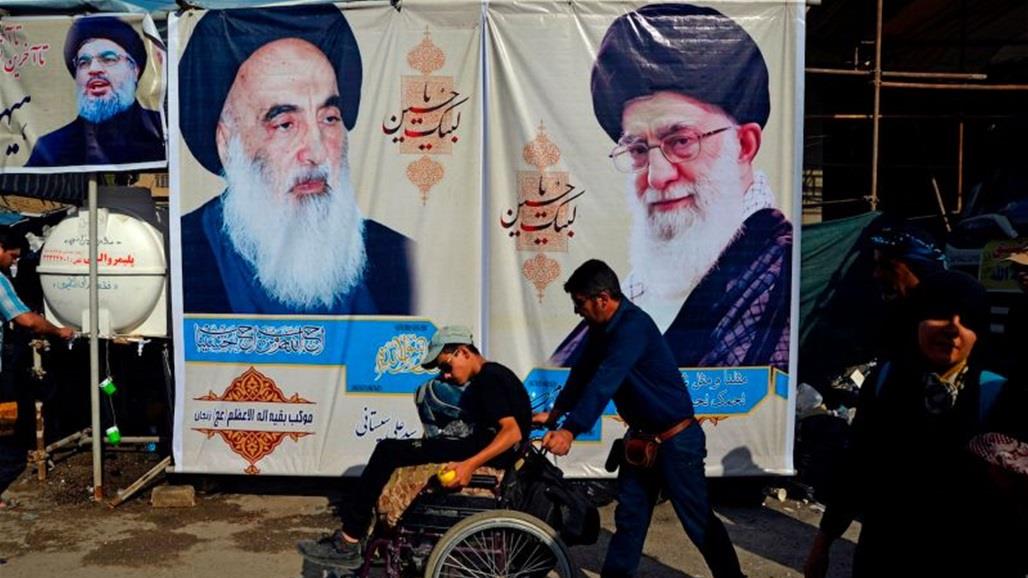 [/size]
On Friday, the American magazine "Foreign Policy" considered that the supreme religious authority, Mr. Ali Sistani and the Iranian guide, Ali Khamenei, agreed that terrorist groups and foreign interference had exacerbated regional instability, pointing at the same time to the failure of American officials to realize that agreement.


And she said in a report published today, that the American officials who praised Ayatollah Ali Sistani and condemned the supreme leader of Iran failed to realize that the two religious leaders have a common interest in resisting external threats.






She explained that on January 17, when Grand Ayatollah Ali al-Sistani, the most prominent Shiite leader in Iraq, was released from the hospital, Mike Bombo, the US Secretary of State, published three tweets - in English, Arabic and Persian - wishing him a speedy recovery. He described the ayatollah as "a source of inspiration and inspiration."

The American magazine considered, "The friendly approach towards Sistani is an attempt by Bombo to portray the United States' support for the ayatollah, whom the administration believes is resisting Iranian influence in Iraq," explaining that "this comes only weeks after Bombo himself encouraged President Donald Trump to assassinate the military commander." Iranian Qasim Soleimani in an air strike while the general was visiting Iraq. "


"It is no secret that Bombo is the champion of exercising the maximum pressure strategy on what he called" the rule of Khamenei, "he said, referring to Iran's supreme leader, Ayatollah Ali Khamenei. But his various and conflicting positions toward the ayatollah represent another mistake by the US government in The troubled Middle East.

The American magazine said in its report, Mr. Sistani has repeatedly advised the Iranian elites who met him to unite under Khamenei's leadership.

The American magazine added that what decision makers in Washington do not see is that the Sistani authority will not be an enemy of Iran despite all the differences that may be Between him and the leaders of Ira N, stressing that Sistani cannot remain on the sidelines when Shiites in other countries are at risk.

She noted that the fatwa of the jihadi struggle was aimed at protecting Iraq as a homeland for all Iraqis, explaining that Mr. Ali Sistani seeks to establish a strong and sovereign Iraqi state that can protect the Shiite community as well as the Sunnis, Kurds, Yazidis and Shabak.




https://www.alsumaria.tv/news/%D8%B3%D9%8A%D8%A7%D8%B3%D8%A9/333167/%D8%AA%D9%82%D8%B1%D9%8A%D8%B1-%D8%A3%D9%85%D9%8A%D8%B1%D9%83%D9%8A-%D8%A7%D9%84%D8%B3%D9%8A%D8%B3%D8%AA%D8%A7%D9%86%D9%8A-%D9%8A%D8%B3%D8%B9%D9%89-%D9%84%D8%A7%D9%82%D8%A7%D9%85%D8%A9-%D8%AF%D9%88%D9%84%D8%A9-%D8%B9%D8%B1%D8%A7%D9%82%D9%8A%D8%A9-%D9%82%D9%88%D9%8A
VIP NewsHound





Posts

: 16105

---

Join date

: 2018-11-04



---
Permissions in this forum:
You
cannot
reply to topics in this forum