[size=34]Iraq says Iran warned them of missile attack before it happened[/size]
January 8, 2020
Iraq's prime minister's office said Wednesday that Iran had notified Baghdad about its imminent missile strike on US troops stationed at two military bases.
"We received an official verbal message from the Islamic Republic of Iran that the Iranian response to the assassination of Qassem Soleimani had begun or would begin shortly, and that the strike would be limited to where the US military was located in Iraq without specifying the locations," premier Adel Abdel Mahdi's office said, Agence France-Presse reported.
The prime minister's office said it was simultaneously contacted by the US, as the missiles hit the sprawling Ain al-Asad airbase in western Iraq and a base in Arbil, both housing American and other foreign forces deployed as part of a US-led coalition fighting the remnants of ISIS.
The attack was in response to the killing of the senior Revolution Guards major general in a US drone strike in Baghdad last week.
"We immediately warned Iraqi military commanders to take the necessary precautions," it said, adding that no Iraqi forces had been hurt in the attack.
"Iraq rejects any violation of its sovereignty and attacks on its territory," the office added, without specifically condemning the missile strikes.
It said Abdel Mahdi was holding discussions with domestic and foreign partners to prevent an "open war."
Secretary of State Mike Pompeo earlier said he had spoken to Masrour Barzani, prime minister of the autonomous Kurdish region in northern Iraq.
It remained unclear, though, if there was any contact between Pompeo or any other top US official and Abdel Mahdi.
https://nypost.com/2020/01/08/iraq-says-iran-warned-them-of-missile-attack-before-it-happened/
[size=34]Iran launches more than a dozen ballistic missiles at Iraqi air bases housing US troops[/size]
January 7, 2020
Tehran has launched a missile attack on two Iraqi air bases housing US troops, a retaliatory attack for the killing of their top general, according to the Pentagon and Iran state TV.
More than a dozen ballistic missiles were fired from Iran at the Al-Assad and Irbil air bases, according to a Pentagon spokesman.
"We are working on initial battle damage assessments," the statement said.
Details on fatalities and injuries are unclear.
Iran state TV described the strike as revenge for the US attack last Thursday near Baghdad airport that killed Revolutionary Guard Gen. Qassem Soleimani.
After the attack, Iran's Revolutionary Guard warned the U.S. and its regional allies against retaliating over the missile attack in Iraq. The Guard issued the warning via a statement carried by Iran's state-run IRNA news agency.
"We are warning all American allies, who gave their bases to its terrorist army, that any territory that is the starting point of aggressive acts against Iran will be targeted," the Guard said. It also threatened Israel.
U.S. forces could not be immediately reached for comment. White House press secretary Stephanie Grisham said the White House is aware of the reports.
"The President has been briefed and is monitoring the situation closely and consulting with his national security team," she said.
Al-Assad air base is in Iraq's western Anbar province. It was first used by American forces after the 2003 U.S.-led invasion that toppled dictator Saddam Hussein. It later saw American troops stationed there amid the fight against the Islamic State group in Iraq and Syria.
State TV said the operation's name was "Martyr Soleimani." It said the Guard's aerospace division that controls Iran's missile program launched the attack. Iran said it would release more information later.
With Post wires
https://nypost.com/2020/01/07/iraq-airbase-with-us-troops-targeted-in-rocket-attack-reports/
[size=34]Trump to address nation about Iran missile attacks at 11 a.m.[/size]
[size=34]
January 8, 2020
[/size]
[url=
[size=34]Iran's Khamenei: Missile strike was 'slap in face' to US[/size]
January 8, 2020
Iranian Supreme Leader Ayatollah Ali Khamenei suggested Wednesday that the Islamic Republic has more in store after delivering a "slap in the face" to the US.
After vowing "severe revenge" for the US strike that killed Iranian military commander Qassem Soleimani, Khamenei on Wednesday described a retaliatory attack as a mere "slap in the face."
Iran fired a volley of missiles at two Iraqi bases housing US and other foreign troops in response to the American drone attack that took out Soleimani, the revered leader of Iran's elite Quds Force, in Baghdad.
"Last night, a slap in the face was delivered," Khamenei said in a speech to addressing a gathering of Iranians chanting "Death to America" that was broadcast live on state TV.
"One important issue is what is our duty now? An important incident has happened. The question of revenge is another issue," the supreme leader added.
"Military actions in this form are not sufficient for that issue," he said, referring to the assassination. "What is important is that America's corrupt presence must come to an end in this region."
Despite the supreme leader's bellicose rhetoric, Iran's Foreign Minister Mohammad Javad Zarif had seemed to indicate the missile strikes were over for now.
"Iran took and concluded proportionate measures in self-defence," Zarif said on Twitter, adding that Tehran did "not seek escalation" but would defend itself against further aggression.
The killing of Soleimani and the strikes on the Iraqi bases marked the first time in recent years that Washington and Tehran have attacked each other directly rather than through proxies.
It also increased the chances of open conflict erupting between the two rivals, who have been at odds since Iran's 1979 Islamic Revolution and the subsequent US Embassy takeover and hostage crisis.
President Trump, who ordered the strike that killed Soleimani on Friday, gave an initial response on Twitter: "All is well!"
Casualties and damage from the Iranian missile strikes were stuill being assessed and Trump said he would make a statement Wednesday.
With Post wires
https://nypost.com/2020/01/08/irans-khamenei-missile-strike-was-slap-in-face-to-us/
[size=36]American sources: Iraq informed the United States in advance of the Iranian attack[/size]
08/01/2020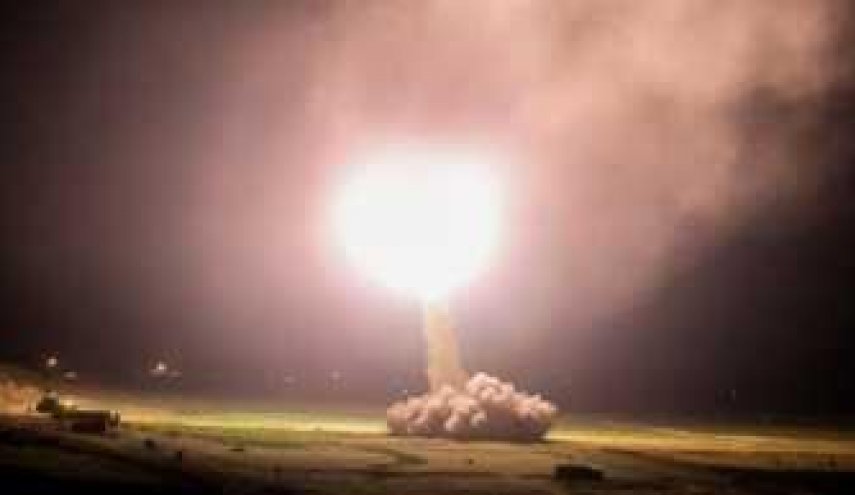 Baghdad - Mawazine News
, British media reported today, Wednesday, that Iraq has exaggerated the United States of America regarding the Iranian attack on its bases inside Iraq.
The British "CNN" channel, quoting American military sources, said, "The Iraqi side informed the United States in advance of the Iranian attack, which occurred at dawn today." 
Iran launched missiles at dawn today, Wednesday, at the Iraqi air base of Ain al-Assad, which hosts US forces, in retaliation for the killing of Major General Qassem Soleimani at dawn Friday with a US raid near Baghdad airport.
For its part, the US Department of Defense (Pentagon) said that more than 12 ballistic missiles targeted the Ein al-Assad and Erbil bases where American forces are stationed.
Iranian television stated that there is "preliminary information about the killing of at least 80 American soldiers due to the bombing, while Washington said that an assessment of the casualties and damage resulting from the attacks is under way. End / 29 s
https://www.mawazin.net/Details.aspx?jimare=80889
---
Permissions in this forum:
You
cannot
reply to topics in this forum