[size=35]What are the US sanctions expected to be imposed on Iraq?[/size]
2020-01-07
[size=35]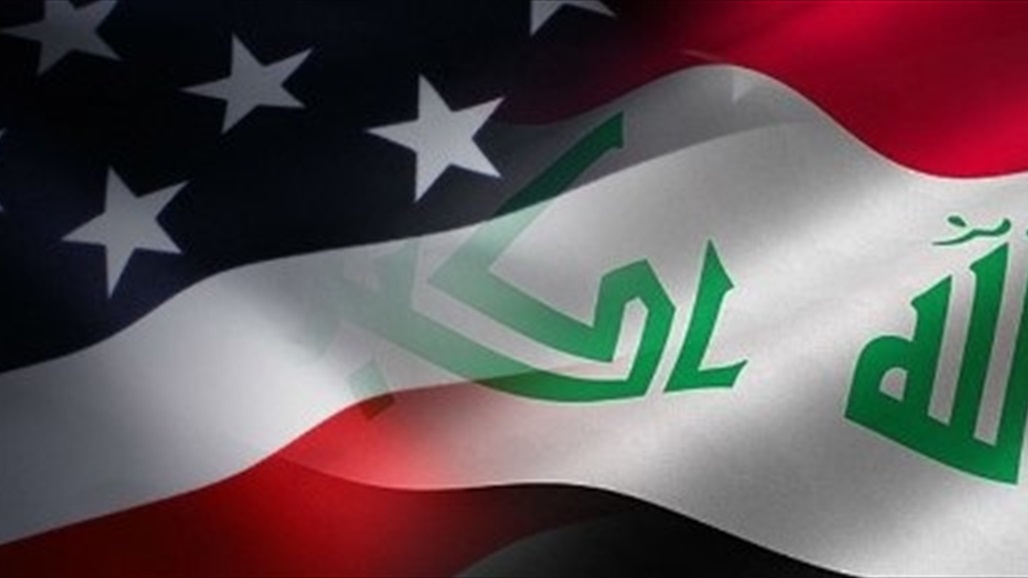 [/size]
The United States of America responded to the parliament's decision to compel the government to remove foreign forces from the country, as US President Donald Trump threatened the possibility of imposing sanctions on Iraq beyond those imposed on Iran, which was confirmed by American press reports, according to senior White House officials who confirmed that they had prepared List of possible sanctions on Iraq.
"We expect focused sanctions to be imposed if they happen, and there are indications that Washington is serious about this, in case Iraq insists on implementing the parliament's decisions," said a senior official in the Iraqi government.
 
He added that "the sanctions will start from ending the exemption of Iraq from the subject of its dealings in the purchase of Iranian electricity and gas, through stopping the sale of spare parts and ammunition to the Iraqi army, whose American weapons amount to about 70 percent of its general arsenal, including F-16 fighters, and it is expected that The central bank also extends sanctions, as well as other banks, with sanctions that will affect dozens of Iraqi political figures.





 
He suggested that "the Kurdistan Region is excluded from those sanctions, as Washington seeks to isolate it from the Iraqi political and security scene at the present time."
 
He added, "Iraq does not tolerate any sanctions now, and it may be disastrous, and it will affect the poor and simple people. As for the officials and politicians, they are not immune from them," according to his expression.
 
According to Hamid al-Mutlaq, a member of the Security and Defense Committee in the previous parliament, "Iraq will pay a heavy price in the event of American sanctions imposed on it," stressing that "the military will bear the greatest burden as a result of these sanctions."

 
He demanded in a press statement, "the political forces and the caretaker government to think rationally and act according to the interests of the Iraqi people away from the interests of other countries," noting that "any deterioration in the security aspect will certainly be reflected in other areas of life, such as tourism, manufacturing, education, and others."
 
He called for "prudence and avoiding problems and plunging Iraq into crises that it is indispensable for," explaining that "American sanctions will be extremely harmful to Iraq, which is going through exceptional circumstances."
 
He stressed the need to "stay away from haste and cramping in the presence of people far removed from proper decision-making," noting that "talking about sanctions brings back to mind the economic embargo imposed by America and its allies on Iraq in 1991".
 
He stressed, "We are now going through worse conditions than the time of the siege in the nineties, because the ration card used to deliver food supplies to every Iraqi family, but now, the Iraqi people are exposing their chest to lead, and dying for a living," explaining, "We must visualize the tragedy that will be resolved." If the Iraqis are punished, they will go through these difficult circumstances. "
 
After Iraq entered Kuwait in August 1990, America and its allies imposed in the war a comprehensive economic blockade of Iraq, and its effects continued until the American forces entered Iraq in 2003.
 
While the economist, Abdul Rahman Al-Mashhadani, suggested that "the sanctions on the Central Bank of Iraq work will be directly reflected, and that the Iraqi dinar exchange rate will jump in dollars to large levels," stressing that "Iraqi oil is sold in dollars, and that all oil revenues that Iraq sells are recorded in the reserve bank." American Fed. "
 
He explained that "Iraq gets the dollar from selling oil, and in the event that sanctions are imposed, the dollar will shrink in the Iraqi market and its price rises dramatically", reminding "of the failure of all countries that tried to sell their oil in a currency other than the dollar, including Iraq at the time of the previous regime, and Libya In the era of Muammar Gaddafi, and finally Iran. "
 
He pointed out that "Iraq exports to America more than about 450 thousand barrels per day, and when the sanctions are imposed, Baghdad will be forced to sell it to other countries at low prices that may be less than $ 40 a barrel," explaining, "even if a country like China bought Iraqi oil, then it You will give us goods for him, or for a currency that does not carry much value. "
 
Al-Mashhadani pointed out that "another problem that may result from sanctions is represented by Iraq dealing with the International Monetary Fund that is controlled by America," noting that "the fund provided Iraq with guarantees of loans worth 20 billion dollars that may be canceled at any time after the sanctions."
 
He stressed that "the sanctions will deprive Iraq of 3 billion dollars, provided by America annually to arm, train and equip the Iraqi forces, and that cutting them will affect the supplies and ammunition of the army," noting that "Washington also controls the decision of important organizations that contribute to the reconstruction in Iraq, such as the USAID affiliate. To the US Department of State, and UNDP to the United Nations. "
 
He concluded by saying that "America has a great influence on the members of the Security Council and the European Union, which suggests the hypothesis of these countries' commitment to any sanctions imposed by America."
 
The Washington Post reported that the US administration began preparing sanctions against Iraq because its parliament adopted a resolution calling for the withdrawal of foreign forces from the country.


https://www.alsumaria.tv/news/%D8%B3%D9%8A%D8%A7%D8%B3%D8%A9/330889/%D9%85%D8%A7-%D9%87%D9%8A-%D8%A7%D9%84%D8%B9%D9%82%D9%88%D8%A8%D8%A7%D8%AA-%D8%A7%D9%84%D8%A3%D9%85%D9%8A%D8%B1%D9%83%D9%8A%D8%A9-%D8%A7%D9%84%D9%85%D8%AA%D9%88%D9%82%D8%B9-%D9%81%D8%B1%D8%B6%D9%87%D8%A7-%D8%B9%D9%84%D9%89-%D8%A7%D9%84%D8%B9%D8%B1%D8%A7%D9%82




claud39

Elite Member





Posts

: 18423

---

Join date

: 2018-11-04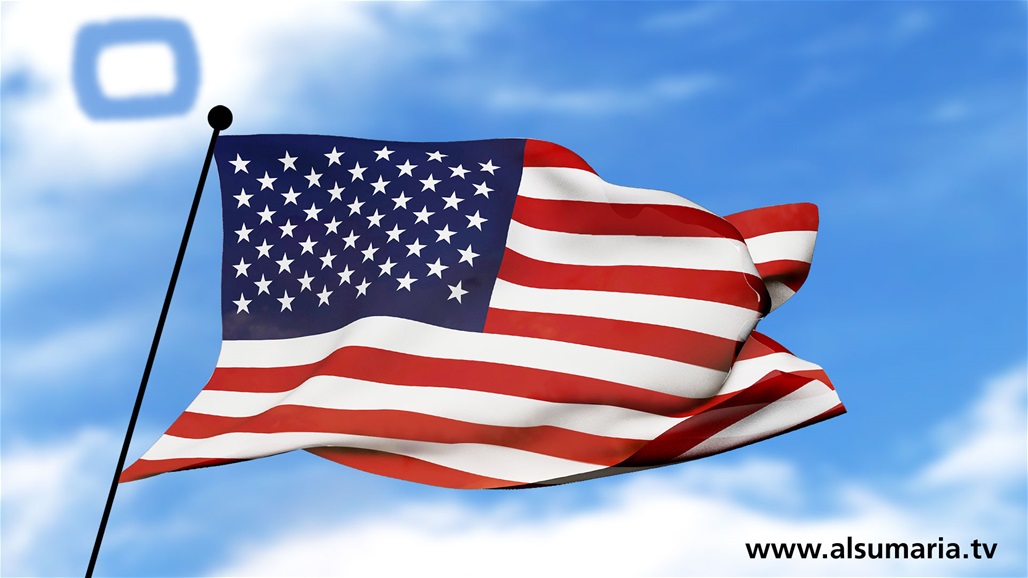 The US State Department denied, today, Tuesday, the reports circulating that there are discussions to impose sanctions on Iraq, stressing that there is no intention to impose them now.

State Department spokesperson Morgan Ortagas said in a televised statement that Iraq is a US ally and diplomatic options are still on the table.

Ortagas added that problems may occur between the allies and the diplomatic option is the best way to solve crises and problems between them.






On Monday, US President Donald Trump threatened to impose sanctions on Baghdad they had never seen before and that his country would not leave Iraq before paying the cost of its military bases it had built in that country.

And the newspaper "Washington Post", earlier today, Tuesday, that the US administration began to prepare sanctions against Iraq, because of the adoption of his parliament a resolution calling for the withdrawal of foreign forces from the country.

The newspaper quoted representatives of the US administration, whose names were not mentioned, saying, "America started preparing sanctions against Iraq because of the adoption by its parliament of a resolution calling for the withdrawal of foreign forces from the country,"


https://www.alsumaria.tv/news/%D8%B3%D9%8A%D8%A7%D8%B3%D8%A9/330884/%D8%A7%D9%84%D8%AE%D8%A7%D8%B1%D8%AC%D9%8A%D8%A9-%D8%A7%D9%84%D8%A3%D9%85%D9%8A%D8%B1%D9%83%D9%8A%D8%A9-%D9%84%D8%A7-%D8%AA%D9%88%D8%AC%D8%AF-%D9%86%D9%8A%D8%A9-%D9%84%D9%81%D8%B1%D8%B6-%D8%B9%D9%82%D9%88%D8%A8%D8%A7%D8%AA-%D8%B9%D9%84%D9%89-%D8%A7%D9%84%D8%B9


claud39

Elite Member





Posts

: 18423

---

Join date

: 2018-11-04



---
Permissions in this forum:
You
cannot
reply to topics in this forum