[size=35]The State Department summons the American ambassador for the background of the air strikes[/size]
2020-01-05
[size=35]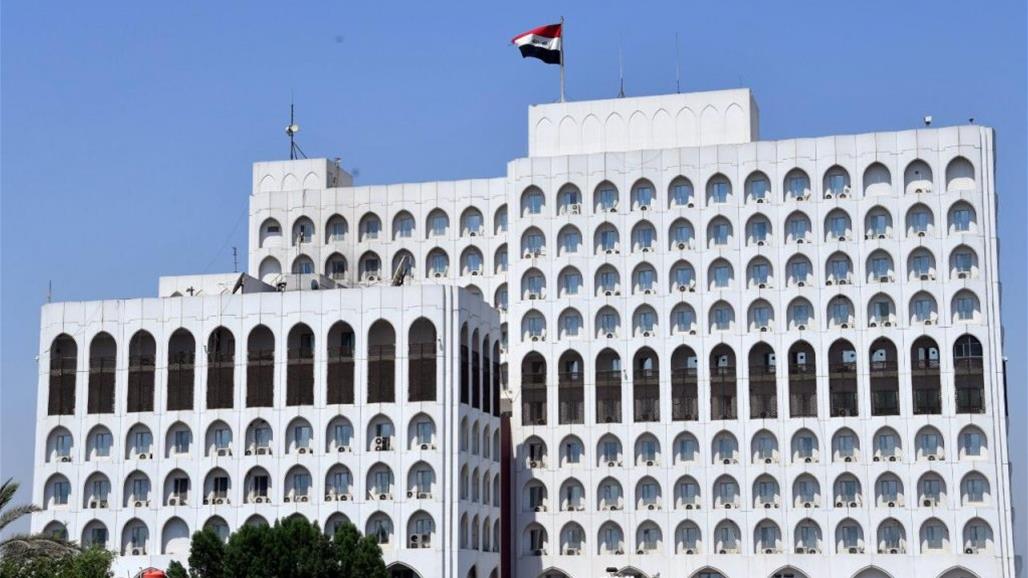 [/size]
Today, Sunday, the Foreign Ministry summoned the US ambassador to Baghdad, Matthew Toller, against the background of the air strikes against the Iraqi forces in Qaim and the Baghdad airport, considering these military operations as "aggression and condemned action".
 In a statement, Alsumaria News received a copy of it, the Ministry of Foreign Affairs said that it had summoned the US ambassador to Baghdad Matthew Toller, who met with the Foreign Ministry's Senior Undersecretary Abdul Karim Hashem Mustafa, against the background of the air strikes on the Iraqi units in Qaim, and the resulting There were casualties between a martyr and a wounded, as well as an air strike that targeted high-level Iraqi and Iraqi military leaders and their companions in the Iraqi territories, which resulted in the martyrdom of the deputy head of the Popular Mobilization Committee, the martyr Jamal Ja`far Muhammad (Abu Mahdi al-Muhandis), with a number of martyrs from Classy and friendly.






The senior representative stressed, according to the statement, Iraq's condemnation of this act, which represents a flagrant violation of the sovereignty of Iraq and all international norms and laws that regulate relations between countries, and to prevent the use of its territory to carry out attacks on neighboring countries.

The agent also stressed that what happened from the attacks violates the tasks agreed upon for the international coalition, which is limited to combating ISIS and training Iraqi security forces, in coordination with and supervision of the Iraqi government.


The State Department considered these unlawful military operations carried out by the United States to be an attack and a condemned act that is causing the tension to escalate in the region at a time when the US administration should cooperate with Iraq in reducing security tension and resolving the crises that afflict the region.
https://www.alsumaria.tv/news/%D8%B3%D9%8A%D8%A7%D8%B3%D8%A9/330675/%D8%A7%D9%84%D8%AE%D8%A7%D8%B1%D8%AC%D9%8A%D9%91%D8%A9-%D8%AA%D8%B3%D8%AA%D8%AF%D8%B9%D9%8A-%D8%A7%D9%84%D8%B3%D9%81%D9%8A%D8%B1-%D8%A7%D9%84%D8%A3%D9%85%D9%8A%D8%B1%D9%83%D9%8A%D9%91-%D8%B9%D9%84%D9%89-%D8%AE%D9%84%D9%81%D9%8A%D9%91%D8%A9-%D8%A7%D9%84%D8%B6%D8%B1%D8%A8
VIP NewsHound





Posts

: 16113

---

Join date

: 2018-11-04



---
Permissions in this forum:
You
cannot
reply to topics in this forum