KTFA

FCH1962 » December 31st, 2019
The U.S. military is supposed to be protecting the Green Zone, and we can't even protect our own Embassy?? What's going on?? The Iraqi's better get their priorities straight...... IMO!
Frank26 » December 31st, 2019
Friend of KTFA you study with us for a reason and the reason is the truth allow me to tell you something our firefly reported this morning about the greens on invasion and they told me it is mainly all Iranian jerks that enter the green zone within moments the green zone was flooded with Iraqi military troops and the coward Iranian jerks split they took off yes there was damage but more damage to their EGO and PRIDE !!!
I talk less right now with strong reason and may I suggest like I told you stop paying attention to the media
I will talk more today in premium God bless you all Frank 26
~~~~~~~~~~
12/30/19

Greetings KTFA FAMILY...........
If you recall last Monday, we told you that there would not be a Monday Conference Call today....
As you know, we do not talk about military actions. 
We calculated that today would be a day of military, so we decided not to talk today and you can see the reasons, the evidence, of why a week ago we told you we did not want to talk on this Monday.
Please pray for what I called something small and in my opinion I will be talking to you in a few days again on my UB2B.
God bless you all Sweet Aloha and stay in prayer that something small, does not become something big...
But regardless I want you to know this..... Last night the citizens of Iraq were joyfully celebrating in the streets and praising the Americans for striking Iran !!!
https://www.dinardaily.net/t90483-frank26-no-cc-or-ub2b-frank-s-lies-will-continue-in-a-few-days-12-30-19
*****************
GURU HUNTER





Posts

: 21364

---

Join date

: 2015-02-19



Washington: 750 soldiers will be deployed to the region in response to the recent events in Iraq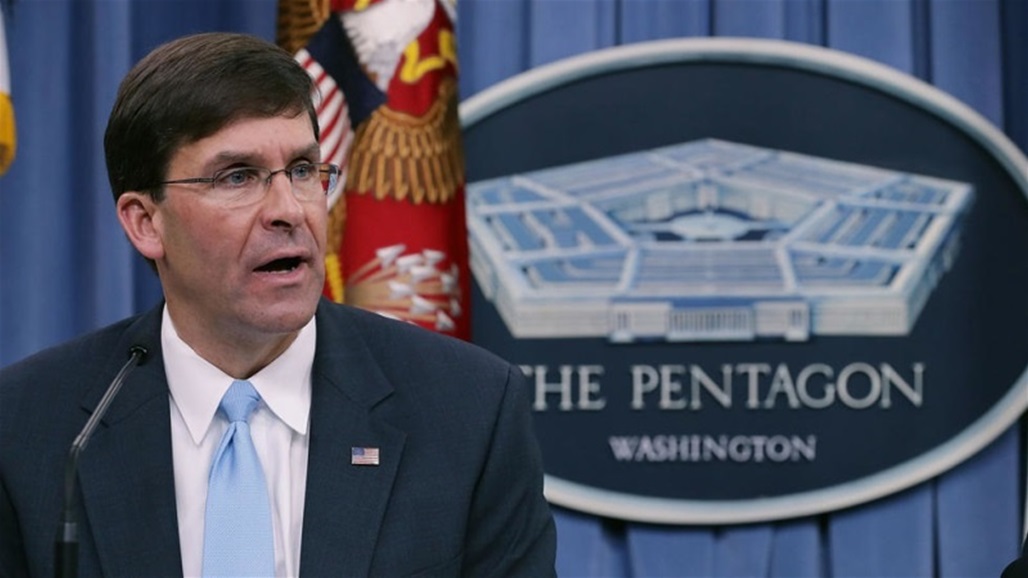 2020-01-01 | 10:24
US Defense Secretary Mark Asper confirmed today, Wednesday, that 750 additional soldiers will be deployed to the region in response to the recent events in Iraq.
"At the direction of Supreme Commander President Donald Trump, instructions were given to deploy an infantry battalion of the 82nd Expeditionary Force to the US Central Command operations area in response to the recent events in Iraq, " Esber said in a statement to the US Central Command followed by Alsumaria News .
He added, "About 750 soldiers will be deployed to the area immediately, and additional forces from the rapid reaction force will be sent to deploy over the next few days."
"This deployment is an appropriate and preventive measure taken in response to the increased levels of threat against members of the American forces and facilities, as we have seen in Baghdad ," Esber stressed , noting that "the United States will protect its people and interests wherever they are found all over the world."
LINK
*****************
GURU HUNTER





Posts

: 21364

---

Join date

: 2015-02-19



---
Permissions in this forum:
You
cannot
reply to topics in this forum