[size=36]The new hawks raise disputes in the Shura Council of the Dawa Party and leaderships between resigned and boycotted[/size]
29/12/2019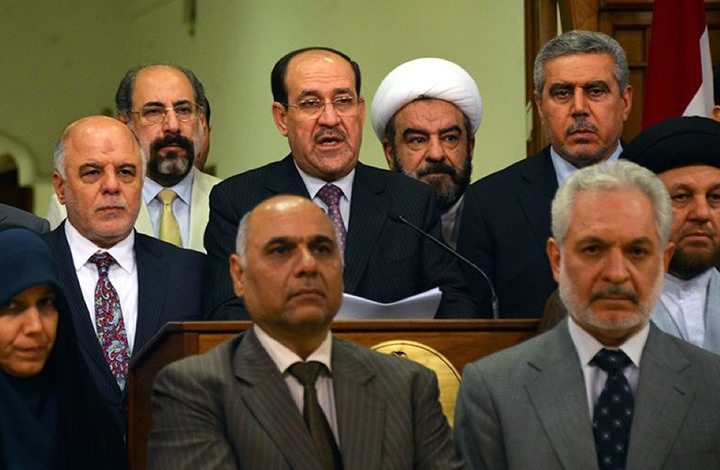 Private- Mawazine News
, political sources revealed major differences between the leaders of the Islamic Dawa Party after the recent conference of the party that chose Nuri al-Maliki as its president, while information indicates the resignation of 6 members of the party's Shura Council, including former Prime Minister Haider al-Abadi.
The sources said in an interview with "Mawazine News" that "the party's recent conference witnessed the emergence of the new hawks for the party and they are a modern generation joined after 2003 and did not fight an opposition battle from outside Iraq against the former regime, and this aroused the ire of the old generation of the party."
The sources pointed out, "There is resentment from some of the leaders of the Da`wa from increasing the influence of those close to the party's general secretary, Nuri al-Maliki, which happened at the party's recent conference in Karbala and Maliki chose a general secretary."
And the resignations according to the sources included, Abdel Halim Al-Zuhairi, Ali Al-Adeeb, Haider Al-Abadi, Sadiq Al-Rikabi and Tariq Najm from the Shura Council of the Islamic Call Party, but Al-Zuhairi denied his resignation and said: "Me and the brothers, Ali Al-Adeeb, Haider Al-Abadi, Sadiq Al-Rikabi, and Tariq Najm, They interrupt the Dawa Shura Council in protest of what happened in the last Dawa conference. "
He added that "there are resignations submitted by Mahmoud al-Mayali and Fadil al-Shara." Ended 29 / h
https://www.mawazin.net/Details.aspx?jimare=79374
VIP NewsHound





Posts

: 16065

---

Join date

: 2018-11-04



---
Permissions in this forum:
You
cannot
reply to topics in this forum