[size=36]Iraq summons ambassadors of 4 countries and rejects their statement on the demonstrations[/size]
09/12/2019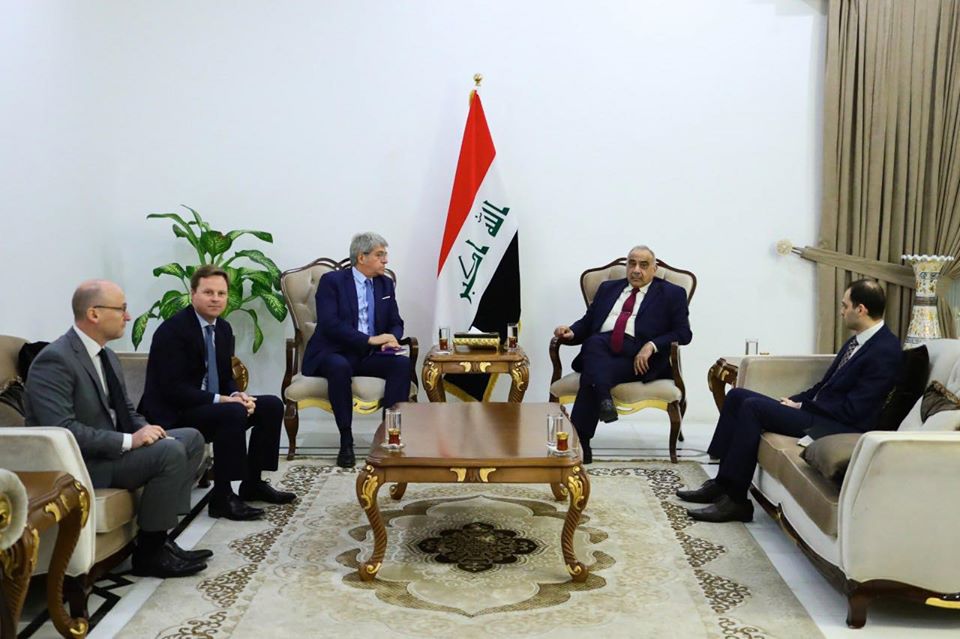 Baghdad - Mawazine News
, The Ministry of Foreign Affairs announced, on Monday, summoning the ambassadors of 4 countries to reject their statement on the demonstrations taking place in Iraq, confirming the rejection of interference in internal affairs.
Ministry spokesman Ahmed al-Sahaf said in a statement that Mawazine News received a copy of it, "It summoned Bruno Uber, the French ambassador, and Stephen Heikki, the British ambassador, and the German Chargé d'Affaires collectively, as well as the Canadian ambassador. The background to the joint statement issued by these embassies. "
The agent affirmed, according to the statement, that "Iraq maintains its diplomatic relations with the countries of the world on the principle of activating common interests and facing common risks; and on this principle, he praised the strongest relations with many countries of the world taking into account non-interference in their internal affairs and preserving their sovereignty."
The Undersecretary expressed "the foreign ministry's rejection of the implications of this statement", usually that it "represents a rejected interference in the internal affairs of Iraq, and a clear violation of the first article of the Vienna agreement to regulate relations between countries."
He pointed out, "The mission of the ambassadors to Baghdad is to strengthen relations, strengthen them, and build a base of common interests without interfering in its internal affairs," stressing that "if there is a need to issue a statement regarding Iraq, coordination with the Ministry of Foreign Affairs is required, and it is in effect by Acceptance from other approved missions. "
And what is happening in Baghdad and a number of governorates from demonstrations, the agent explained: It is a "natural secretion of the state of democracy in which the Iraqis who founded the era of managing their affairs in the constitution document live, and they adopted work on its articles, which was to grant the right to any popular movement, whether it be demonstrations or gatherings. 
To express its views, and to claim legitimate rights, and the government has dealt with them as true reform demands that must be met; it launched a number of reform packages in the framework of that response, and the government has started to conduct transparent investigations into the violence that occurred, and has taken Legal procedures to hold perpetrators accountable and bring them to justice. "
Al-Wakeel concluded, by affirming that Iraq and over the past years, and with its experiences, has proven that it is a highly mature people, and no one has the right to interfere in managing their affairs, expressing them, or imposing guardianship over them, and that all accredited missions have a commitment to Baghdad. Standards of diplomatic work that organizes relations between countries and promotes cooperation. "Ended 29 / h
https://www.mawazin.net/Details.aspx?jimare=76372

claud39

VIP Member





Posts

: 14902

---

Join date

: 2018-11-04



---
Permissions in this forum:
You
cannot
reply to topics in this forum