[rtl]Baghdad Fair kicks off Friday with the participation of more than 23 countries[/rtl]
2019/10/28
[rtl]BAGHDAD: The General Company for Trade Fairs revealed the participation of more than 23 countries and 800 local and international companies in the 46th session of the Baghdad International Fair, while preparing a plan to facilitate the entry of citizens and delegations participating in this annual carnival and contribute to its success.[/rtl]
[rtl]Director General of the company Sarmad Taha Saeed said in a press statement that "the company received offers to participate in the next Baghdad Fair, which will be held during the period between 1-10 of November next from more than 23 Arab and foreign countries and 800 local and international companies," pointing to "there are countries and companies involved for the first time in the exhibition sessions indicating its desire to open up to the Iraqi markets.
He noted that" the company completed all the preparations that will ensure the success of the exhibition and show decent appearance as a national event an important gateway to attract Arab and foreign companies to invest in Iraq or Make deals and partnerships with ever seen Here Iraq, in addition to the fact that the exhibition provides the opportunity for local companies for the latest developments and global inventions in various medical, engineering, agricultural, industrial and other fields. "
On the other hand, Saeed stressed that the company, in an effort to ensure the participation of the largest number of citizens in this session, has taken several steps to ease their procedures for those wishing to enter the pavilions of Baghdad International Fair with ease to allow them to see and visit the largest number of places of participating companies In the next session. "[/rtl]

claud39

Elite Member





Posts

: 18423

---

Join date

: 2018-11-04



[size=36]The Minister of Commerce announced the postponement of the start date of the Baghdad International Fair for ten days[/size]
29/10/2019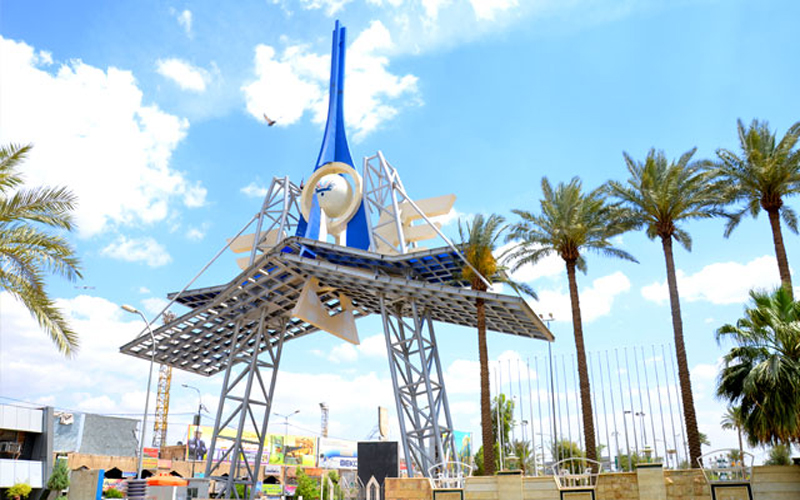 BAGHDAD -
Trade Minister Mohammed Hashim al-Ani announced on Tuesday the postponement of the start date of the Baghdad International Fair for 10 days.
Ani said in a statement received (Mawazine News), a copy of it, that "due to the circumstances of the country, it was decided to postpone the date of the start of the Baghdad International Fair for 10 days, to 11-11-2019."
He added, "The postponement of the start date of the Baghdad exhibition came because of the opportunity to attend the countries and companies that announced their participation earlier."
Al-Ani stressed that "23 countries have announced their participation in the exhibition and dozens of local, Arab and international companies."
He added, "The staff of the General Company for Exhibitions and Commercial Services continue its daily work in preparation for the exhibition on its new date, which came in response to the circumstances of the stage and requires efforts to listen to the demands of the demonstrators and interact with them, especially as the government effort is busy responding to the implementation of the demands of clashes and reforms package announced by the Council of Ministers."
Since the beginning of this month, Baghdad and the southern provinces have witnessed a wave of mass protests that resulted in the death of more than 70 demonstrators and the injury of more than 3,000 people, including security men and the arrest of more than 30 demonstrators, as well as the burning of the headquarters of political parties.
https://www.mawazin.net/Details.aspx?jimare=70621

claud39

Elite Member





Posts

: 18423

---

Join date

: 2018-11-04



the way the present situation is and it could take a long time to resolve it. if you owned a large busisness or wanted to invest a lot of money in Iraq would you be foolish enough to in vest in Iraq anytime soon? so why have a fair now?

Jayzze

VIP Member





Posts

: 5986

---

Join date

: 2011-06-23



---
Permissions in this forum:
You
cannot
reply to topics in this forum