[size=36]With the document .. Retirement directs its employees to replace the cards "ki-card" with "Master" issued by Al-Rasheed[/size]
 27/09/2019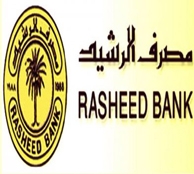 directed the General Retirement Authority, its employees to replace the ki-card cards "MasterCard" issued by the Rashid Bank.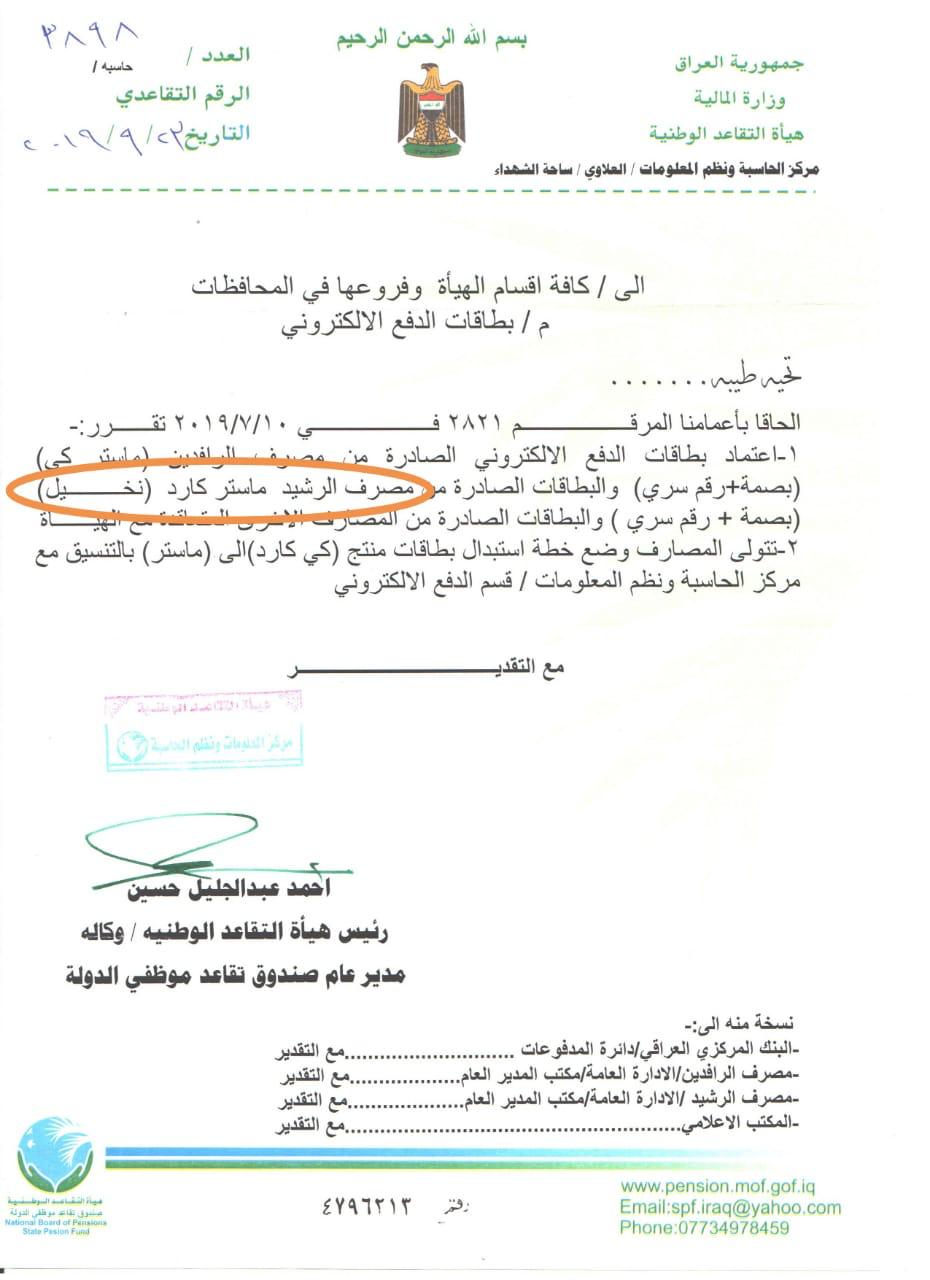 https://www.mawazin.net/Details.aspx?jimare=66699
[ltr]With documents, retirement replaces the K-Card with a Master Card and reveals the switch centers[/ltr]
2019/28/28
BAGHDAD: The General Retirement Authority has directed the replacement of the "K-Card" card "Master" card, revealing the switching centers.
https://alforatnews.com/modules/news/article.php?storyid=213375
[size=36]Al-Attar praises Al-Rasheed Bank's decision to replace the card with Nakheel MasterCard[/size]
28/09/2019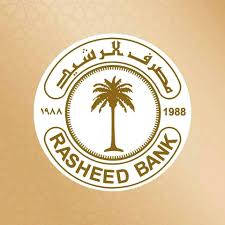 , CEO of Zesco Group of Companies haj Ghadeer al-Attar, on Saturday, praised the financial steps followed by Al-Rasheed Bank.

Al-Attar said in a statement, received / Mawazine News / copy of it, that "Rashid Bank was and remains committed to monetary policy in Iraq and keep abreast of developments around the work of that policy."

He added, "The decision of Al-Rasheed Bank to replace the K-Card with its Nakheel MasterCard is a step that will lead to keeping the data of citizens salaries within the bank and in order to ensure more transparency in the monetary policy of Al-Rasheed Bank."

This is based on the decision of the General Secretariat of the Council of Ministers and the instructions of the Central Bank of Iraq and the letter of the National Retirement Authority, which includes the need to replace the card of the Bank of Rasheed Bank Palm MasterCard of the Bank by reviewing the nearest branch or center special issuance and replacement of the above cards and according to the centers below.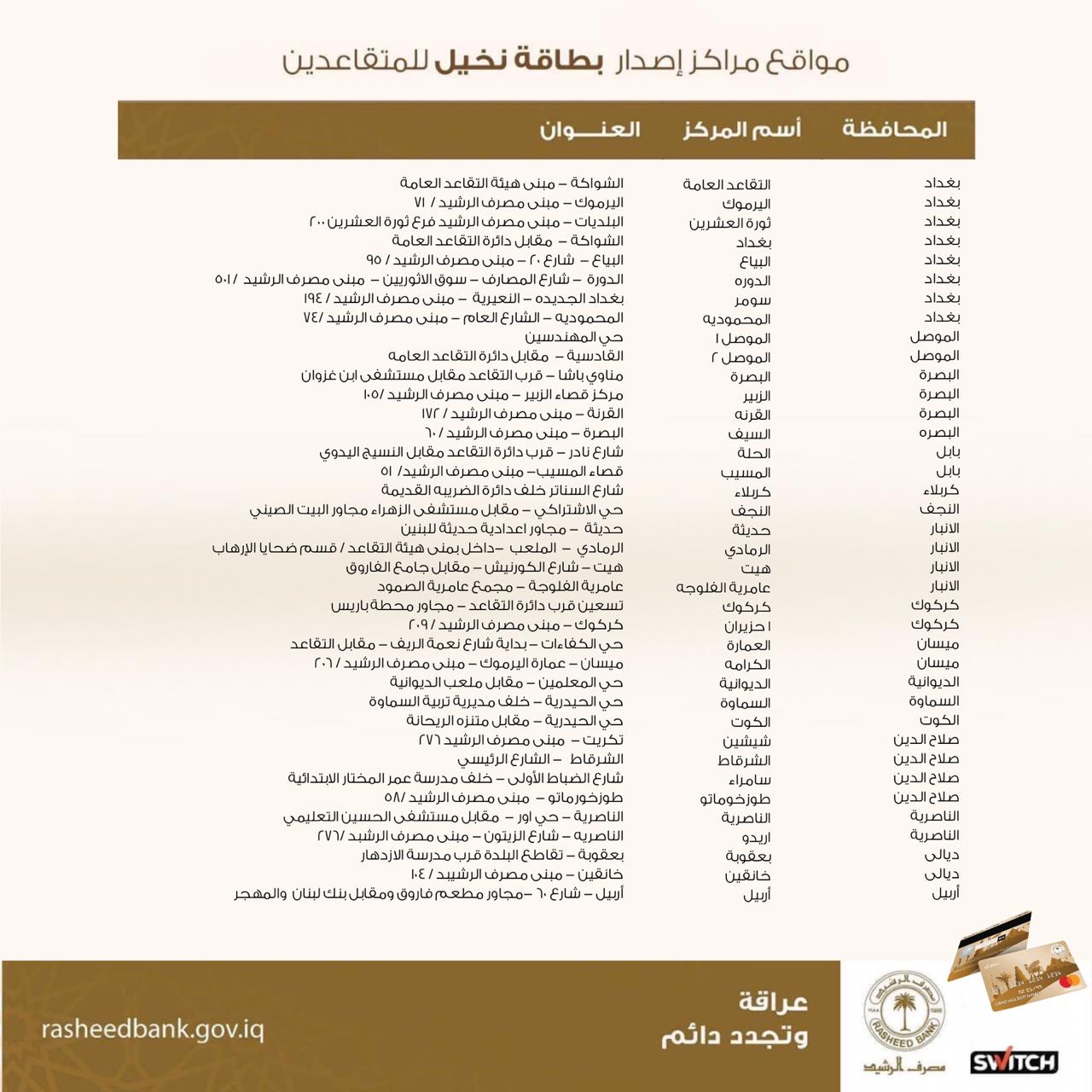 https://www.mawazin.net/Details.aspx?Jimare=66726
Kareem enhances the benefits offered to its customers through the Walt Card campaign through Zain Cash and Swage MasterCard
2019/09/29 05:25:02
[rtl]

Kareem Iraq has recently enhanced the benefits offered to its customers from its Zain Cash wallet card and Swage prepaid cards in cooperation with MasterCard Worldwide, offering them 25% discount on three trips when using These cards to pay for their trips with them.

[/rtl]
[rtl]

The move came from Karim, as part of a cooperation agreement it had with Zain Iraq and the Iraq Gateway Financial Services Company earlier, and to expand it, on the way to provide added value for each of the users of "Card" Sweej, which is the result of collaborating parties to reward customers and appreciate their loyalty, as well as continue to facilitate the details of life by facilitating movement from one place to another with modern payment solutions and keep pace with digital development, to avoid them to carry cash and deal with them, and facilitate them electronic payment It is considered safer and easier, which allows them to manage driven They control them effectively, efficiently and generosity, and saving them time and effort, and reduces the burden on cash payment including the return and get the rest of the amount paid for the service.

[/rtl]
[rtl]

Commenting on this, Kareem's General Manager in Iraq, Mohammed Hassan Mohammed, said: "This step stems from our customer relationship management and sponsorship strategy to enrich their experience with us, not only to our core services in the field of safe and reliable passenger transport. It is based on the principle of effective alliances that we believe to maximize the benefit of all stakeholders, which enhances their levels of satisfaction, and enables us to remain a first, preferred and present choice in all users' lives at all times. "From the main partnership with Zain Iraq and Bo Iraq pric electronic financial services aimed first and foremost to diversify the options that we offer to our customers in the payment options, also aimed to stimulate the shift towards electronic payment and dispense cash. "

[/rtl]
[rtl]

To enjoy the payment service on Walt Card and Swig cards, which highlight the most competitive advantages of Karim, which is the innovative ability to offer different solutions and options, including payments, Karim users will need only Connect their cards and activate it, so that they can pay directly and smoothly.

[/rtl]
[rtl]

It is worth mentioning that Kareem intends to continue to diversify its offerings to its customers, while continuing to provide more value added to maintain its leadership position which has been able to secure itself by taking precedence in many areas, including the introduction of the concept of transport services via smart applications, and get Licensing as the first private business to offer its services with the option of electronic payment via cards for its services, as well as the introduction of the concept of promotional offers and discounts for cardholders, which is in line with its efficient strategy to provide more smooth and innovative services to meet the needs of Iraqis and Fit their requirements, all based on modern technology.

[/rtl]
[rtl]

Kareem offers its customers and users a wide variety of options that include, in addition to the various payment options, the freedom to call the nearest captain available in the area where he is in real time, or book flights in advance and programmed as desired, or even get monthly packages for trips .

[/rtl]
[rtl]

About Cream:      

[/rtl]
[rtl]

Kareem is a leading technology platform in the broader Middle East and a leading regional transport and participatory economy. Kareem is expanding its services across its core business model to include payments, delivery, mass transit and logistics. Kareem's mission is to facilitate and improve people's lives, as well as build a sustainable institution that inspires others. Today, Kareem, which has its roots in 2012 and in July, covers more than 120 cities across 15 countries in the region, in collaboration with its network of staff and employees, which has provided them with more than a million opportunities. For more information, please visit Karim's website at:

[/rtl]
---
Permissions in this forum:
You
cannot
reply to topics in this forum