Oil Minister: We are working to combat corruption by restricting investment business inside Iraq
14/09/2019
(Independent)…
 Oil Minister Thamer Ghadhban confirmed Iraq's keenness to provide all facilities for investment companies and businessmen to invest in the oil and energy sector and to attract the world to invest in Iraq.
Ghadhban said during his speech at the Iraq Energy Conference 2019 that
 `` Iraq welcomes the arrival of foreign international companies to invest in the oil sector in conjunction with the end of ISIS page and stresses keenness to provide all facilities for companies to facilitate their work and reform the working environment to be simplified and easy procedures for the investor. ''
"We are supplying all developments in the world at the level of technology or renewable energies at the same time, we are keen to preserve the environment, so the Oil Ministry seeks to enable a large segment of companies to invest gas and stop burning."
He pointed out that
 "the Iraqi government is working to combat corruption through the inventory of all business and investment within Iraq and be free of corruption deals." 
(The end)
https://www.mustaqila.com/%d9%88%d8%b2%d9%8a%d8%b1-%d8%a7%d9%84%d9%86%d9%81%d8%b7-%d9%86%d8%b9%d9%85%d9%84-%d8%b9%d9%84%d9%89-%d9%85%d9%83%d8%a7%d9%81%d8%ad%d8%a9-%d8%a7%d9%84%d9%81%d8%b3%d8%a7%d8%af-%d9%85%d9%86-%d8%ae/
IRAQ FIRST REVIEW OF THE THREE-YEAR STAND-BY ARRANGEMENT AND FINANCING ASSURANCES REVIEW, REQUESTS FOR WAIVERS OF NONOBSERVANCE AND APPLICABILITY OF PERFORMANCE CRITERIA, MODIFICATION OF PERFORMANCE CRITERIA, AND REPHASING OF THE ARRANGEMENT—PRESS RELEASE; STAFF REPORT; AND STATEMENT BY THE EXECUTIVE DIRECTOR FOR IRAQ 
IMF Country Report No. 16/379
December 2016
D. Foreign Exchange Policy 
23. The government is committed to maintaining the peg with the U.S. dollar. The peg provides a key nominal anchor in a highly uncertain environment with policy capacity weakened by the conflict with ISIS. In August 2016, the CBI increased the amount of daily foreign exchange sales (¶14), without significant impact on the spread so far. 
To address concerns that foreign exchange sales by the CBI would finance terrorism or money laundering of illegal activities, the CBI has been strengthening its procedures to allocate foreign exchange with the technical assistance of the U.S. Treasury and the Federal Reserve Board and the recourse to external auditors. 
The CBI has also requested the technical assistance of the IMF Monetary and Capital Markets Department to analyze the reasons why the exchange rate spread between the official rate of the CBI foreign exchange sales and the parallel market rate has increased since the end of 2015 and to make recommendations to reduce the spread.
 24. The government will gradually remove remaining exchange restrictions and a multiple currency practice (MCP) with a view to eliminating exchange rate distortions. Such a move towards 
acceptance of the obligations under Article VIII of the IMF's Articles of Agreement will send a positive signal to the investment community that Iraq is committed to maintain an exchange system that is free of restrictions and MCPs for current international transactions and thus facilitate creation of a favorable business climate. 
As a first step, on October 16, 2016, the CBI made the weekly limits on the purchase of cash at the foreign currency auctions indicative, in the sense that any bank requiring additional cash for their clients' legitimate travel expenses will be able to obtain the required amount above these limits on the basis of appropriate documentation. 
As a second step, the CBI will issue clarifying implementing regulations, to remove the limitation on transfer of investment proceeds that gives rise to an exchange restriction (SB, Table 2), as recommended by a recent technical assistance mission of the IMF. 
 6 The downward revision of the debt-to-GDP ratios compared to the SBA request stems from: (i) the downward revision of the stock of external public debt by $1 billion at end-2015 due to the elimination of double counting of one debt; the upward revision of nominal GDP in 2014–15 explained above (¶6); and the upward revision of oil production by 0.2 mbpd; and the upward revision of oil prices by about $2.5 per barrel in the medium term compared to the SBA request. 
https://www.imf.org/en/Countries/IRQ#
ARTICLE VIII 
General Obligations of the Member States Section 
1. Introduction In addition to the obligations assumed under other provisions of these Statutes, each Member State undertakes to respect the obligations set out in this Article.
 Section 2. Non-use of restrictions on current payments
 (a) Subject to the provisions of Section 3
 (b), Article VII and Section 2 of Article XIV, no Member State shall impose, without the Fund's approval, restrictions on the realization of payments and transfers related to current international transactions.
 (b) Foreign exchange contracts which involve the currency of a Member State and are contrary to the exchange control rules of that Member State maintained or taxed in accordance with these Statutes shall not be enforceable in the territories of any Member State. 
In addition, Member States may, by mutual agreement, co-operate in measures designed to make the exchange control rules of one of them more effective, provided that such measures and regulations are in conformity with these Statutes. 
Art. VII, sections 4-5 Art. VIII, sections 1-2 VIII. General Obligations of the Member States 25 Section 3.
 Non-recourse to discriminatory monetary practices No Member State may resort to or allow any of its agencies referred to in Article V, 
Section 1, to resort to discriminatory measures or multiple exchange rate practices. 
within or outside the margins set out in section IV or prescribed by Schedule C or pursuant to its provisions, unless authorized by these Articles or by the Fund's approval . If such measures or practices exist on the date of entry into force of these Statutes, the Member State shall consult the Fund on their phasing out unless they are maintained or have been introduced. under 
section 2 of Article XIV, in which case the provisions of 
Section 3 of that Article shall apply. 
Section 4. Convertibility of assets held by other Member States
 (a) Each Member State must purchase the assets in its own currency held by another Member State if the latter, by requesting the purchase, declares that:
 (i) those assets have recently been acquired due to current transactions; or 
(ii) their conversion is necessary to make payments in respect of current transactions. The buying Member State may pay either special drawing rights, subject to the provisions of Section 4 of Article XIX, or the currency of the requesting Member State. 
(b) The obligation under paragraph 
(a) above shall not apply: 
(i) when the convertibility of the assets has been restricted in accordance with Section 2 of this Article or Section 3 of Article VI;
 (ii) when the assets have accumulated as a result of transactions carried out prior to the abrogation, by a Member State, of restrictions maintained or introduced in accordance with Section 2 of Article XIV;
 (iii) when the assets were acquired contrary to the exchange regulations of the Member State invited to purchase them; 
(iv) when the currency of the requesting Member State has been declared rare in accordance with Section 3 (a) of Article VII; Art. VIII, sections 3-4 VIII.
 (V) when the Member State invited to make the purchase has not, for any reason, the right to purchase from the Fund the currencies of other Member States in exchange for its own currency. 
Section 5. Disclosure of Information
 (a) The Fund may request the Member States to provide such information as it deems necessary for the conduct of its operations, including national data on the following, which are considered a minimum necessary for the fulfillment of his mission:
 (i) official, internal and external assets: 
(1) gold; 
2) in foreign currency; 
(ii) internal and external assets of banking and fi nancial institutions other than official bodies: 
(1) gold;
 2) in foreign currency;
 (iii) gold production; 
(iv) gold exports and imports, by country of destination and country of origin;
 (v) total exports and imports of goods, valued in national currency, by country of destination and country of origin; 
(vi) international balance of payments, including 1) trade in goods and services, 2) gold trading, 3) known capital transactions and 4) all other items;
 (vii) the situation of international investment, ie investments from abroad in the territories of the Member State and investments abroad by residents of the Member State, to the extent that it is possible to provide this information; 
viii) national income; 
(ix) price indices, that is, commodity prices, both wholesale and retail, and import and export prices; 
(x) foreign exchange buying and selling price; (xi) exchange regulations, ie the full set of rules in force at the time of the Member State's admission to the Fund and the detailed indication of subsequent changes as they occur; 
Art. VIII, section 5 VIII. Member States' general obligations 27 (xii) where there are formal clearing agreements, details of the amounts being cleared in settlement of commercial and fi nancial transactions and the time during which arrears have remained unpaid.
 (b) When requesting such information, the Fund shall take into consideration the extent to which the Member State may provide the requested data. Member States are not required to provide details to divulge the affairs of individuals or companies. However, Member States undertake to provide the information requested in as much detail and as accurately as possible and to avoid, as far as possible, providing simple estimates.
 (c) The Fund may make arrangements to obtain, in agreement with the Member States, additional information. It serves as a center for the collection and exchange of information on monetary and fi nancial problems, thus facilitating studies to assist Member States in developing policies to promote the achievement of the Fund's goals.
 Section 6. Consultations between Member States with Respect to International Agreements in Force Where, under the terms of these Articles and in the special or temporary circumstances specified therein, a Member State is authorized to maintain or impose restrictions on foreign exchange transactions. and that there are other commitments between the Member States which pre-date and are incompatible with the application of such restrictions, the parties to such commitments shall consult with a view to making any mutually acceptable amendments that are necessary. The provisions of this Article shall not preclude the application of Section 5 of Article VII. 
Section 7. Obligation to collaborate on policies relating to reserve assets Each Member State undertakes to collaborate with the Fund and with other Member States in order to ensure that the policy it adopts with regard to reserve assets should be consistent with the objectives of promoting better international supervision of international liquidity and making the Special Drawing Right the main reserve instrument of the international monetary system.
Nasdaq signs New Agreement with Iraq Stock Exchange
22nd July 2019
Nasdaq Inc. (Nasdaq:NDAQ) and the Iraq Stock Exchange (ISX) have signed a new agreement to extend their market technology relationship.
As part of the agreement, Nasdaq will continue providing ISX with matching engine and central securities depository (CSD) technology. This new agreement marks the next chapter of a technology partnership between Nasdaq and ISX which originated in 2007.
Taha A. Abdulsalam, CEO, Iraq Stock Exchange, said:
"We are pleased to build on our successful partnership with Nasdaq. Using Nasdaq's market technology is a clear indication to investors, regulators and other exchanges that Iraq will bolster its efforts into becoming an important financial center for regional and global businesses."
Michèle Carlsson, Managing Director, Nasdaq in the Middle East and Africa, said:
"By upgrading to the latest Nasdaq technology, ISX will be joining a community of exchanges deploying high-end, multi-asset trading technology that complies with international standards. We look forward to supporting ISX as they continue evolving and innovating their marketplace."
(Source: Nasdaq)
http://www.iraq-businessnews.com/2019/07/22/nasdaq-signs-new-agreement-with-iraq-stock-exchange/
Nasdaq 
[size=35]The Iraqi Stock Exchange signs an agreement with the US Stock Exchange regarding trading technology[/size]
[size=35]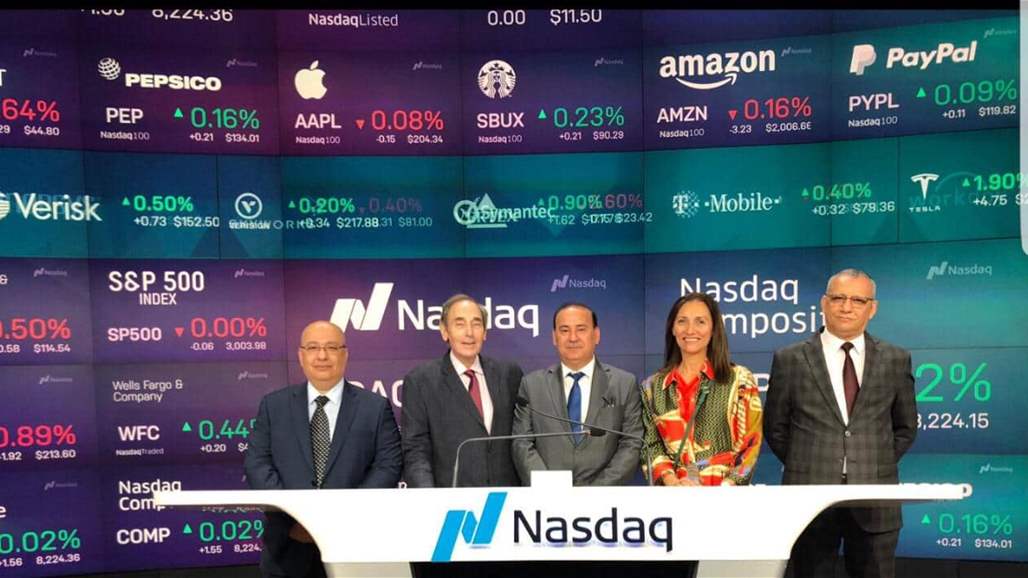 [/size]
The Iraqi market for Iraqi securities, on Thursday, the signing of a new agreement with the US stock exchange technology trading and deposit of securities.
"NASDAQ (NASDAQ: NDAQ) and the Iraq Stock Exchange (ISX) have signed a new agreement to expand their technology relations for five years starting from October 2019," the market said in a statement received by Alsumaria News. To license, support and maintain ISX systems and upgrade trading and depository technology (CSD) technology for the next five years. "






"The use of NASDAQ technology is a positive signal for local and international investors and regulators that Iraq will strengthen its efforts to become an important financial center for securities trading," said market chief executive Taha Ahmed Abdul Salam.

Michelle Carlson, Managing Director of NASDAQ Middle East, said: "With the upcoming development and use of the latest NASDAQ technology, ISX will join the Middle East Stock Exchange community in deploying high quality multi-asset trading technology that meets international standards. To support ISX as it continues to develop and innovate. "


https://www.alsumaria.tv/news/%D8%A7%D9%82%D8%AA%D8%B5%D8%A7%D8%AF/311914/%D8%B3%D9%88%D9%82-%D8%A7%D9%84%D8%B9%D8%B1%D8%A7%D9%82-%D9%84%D9%84%D8%A3%D9%88%D8%B1%D8%A7%D9%82-%D8%A7%D9%84%D9%85%D8%A7%D9%84%D9%8A%D8%A9-%D9%8A%D9%88%D9%82%D8%B9-%D8%A7%D8%AA%D9%81%D8%A7%D9%82%D9%8A%D8%A9-%D9%85%D8%B9-%D8%A8%D9%88%D8%B1%D8%B5%D8%A9-%D8%A7

United Nations Treasury - The United Nations Operational Rates of Exchange
Disclaimer
The Operational Rates of Exchange listed herein are intended only for the internal record-keeping of the United Nations. No warranty of accuracy can be given and the United Nations shall not assume any responsibility in connection with the present publication of these rates.



The operational rates of the United Nations are published for internal operations of the U.N. and their agencies. They are not to be used as a database for market rates by outside parties. Please do not quote the operational rates for database for market rates or any indication of market.

If you had downloaded the file on 30 July for the operational rates of 1 Aug 2019, please check the rate of Venezuela. The rate of VES should have 10731.11 for 1 August 2019.

Please note that there are changes in the operational rates of several currencies as of 15 Aug 2019. Also, the rate of Zimbabwe RTGS dollar, 9.6 for mid-August revision was added separately some hours later to the batch. Please check if your downloaded file for 15 Aug is reflecting the correct rate of ZWL.


If you downloaded the file on 29 Aug for the operational rates of 1 Sep 2019, please revise the rate of VES. The rate of VES has been amended to 20511.05 for 1 September 2019 due to the significant market fluctuation overnight. (posted on 30 Aug 2019)


Please note the mid-month revisions in the U.N. major currencies and their linked currencies in addition to Zimbabwe RTGS dollar.

Schedule of UN Operational Rates of Exchange for 2019
The Operational Rates of Exchange were last updated for the effective date in accordance with the schedule below and thereafter until further notice.
[th]Publishing Date[/th][th][/th][th]Effective Date[/th]
11 Sep 2019
if applicable
13 Sep 2019

27 Sep 2019

01 Oct 2019

11 Oct 2019
if applicable
15 Oct 2019
30 Oct 2019
01 Nov 2019
13 Nov 2019
if applicable
15 Nov 2019
27 Nov 2019
01 Dec 2019
11 Dec 2019
if applicable
13 Dec 2019
27 Dec 2019
31 Dec 2019
https://treasury.un.org/operationalrates/default.php
Iraq receives an international award by electronic payment
14/09/2019
(Independent) ..
Iraq won the best smart card in the global event (International Finance Prize 2019) Best Smart Card- Finance 2019, which was awarded to the global smart card company.
A member of the Baghdad Economic Forum Jassem Al-Aradi that
"winning an international award in the detailed electronic payment is an important step, in the light of developments in the reality of electronic payment in the country, which touched the need of the Iraqi family, and are getting their dues effortlessly, via electronic payment card." .
He pointed out that
"this award represents a new impetus for the company to develop the joints of its work and the development of new products rise to global,"
pointing to the
"importance of supporting national companies that achieve success in their field, especially when the evaluation is international." 
Iraq won for the first time in its history the award, which is the result of a great national effort for an Iraqi electronic payment company was able to transfer the reality of financial transactions to a sophisticated stage interacted with the public significantly and now embraces a family of 7 million beneficiaries, a figure not reached by the largest banks Region.
An official source in the company confirmed that the company invests in the youth sector and provides job opportunities for a large segment of them, and provides services that touch the need of the Iraqi family, stressing that "this award represents a new turning point in the company's work, and a motive for the development of work mechanisms and the presence of the Iraqi family During the adoption of new, more sophisticated systems contribute to the creation of new products.
https://www.mustaqila.com/%d8%a7%d9%84%d8%b9%d8%b1%d8%a7%d9%82-%d9%8a%d8%ad%d8%b5%d9%84-%d8%b9%d9%84%d9%89-%d8%ac%d8%a7%d8%a6%d8%b2%d8%a9-%d8%af%d9%88%d9%84%d9%8a%d9%91%d9%8e%d8%a9-%d8%a8%d8%a7%d9%84%d8%af%d9%81%d8%b9-%d8%a7/
COMING SOON .. IRAQ TO JOIN THE ORGANIZATION OF INTERNATIONAL SECURITIES COMMISSIONS (IOSCO)
Updated 07/09/2019 
BAGHDAD / Jassim Karim al-Taie / .. The Chairman of the Securities Commission on the imminent accession of Iraq to the Organization of International Securities Commissions ( IOSCO ), while confirmed the intention of the Commission to sign memoranda of understanding with the State of Qatar and Saudi Arabia.
Chairman of the Securities Commission Dr. Alaa Abdul-Hussein Al-Saadi said in a statement singled out by (Dinars Economic Agency) during the organization of the second annual workshop to honor the joint-stock companies to submit their final accounts for 2018 and under the slogan (early disclosure encourages investment) that encouraging companies to disclose early Its financial reports lead to the establishment of sound bases in the dissemination of information in a timely manner in order for investors to make their investment decisions based on that information and properly to reach the strengthening of financial markets and raise their efficiency.
Al-Saadi said that the Commission is working to promote a culture of indirect investment in the securities sector, the most important of which is the activation of Iraq's membership in the Federation of Arab Securities Commissions after it was frozen for a number of years as well as the completion of Iraq's regulations to the Organization of International Securities Commissions ( iosco ) as an associate member.
 We are currently working to transform this capacity into a key member, in addition to signing memorandums of understanding with the corresponding bodies in the Hashemite Kingdom of Jordan and the Islamic Republic of Iran.
 It is hoped that other memorandums of understanding will be signed soon with Qatar and Saudi Arabia.
The Chairman of the Council of Advisors to the Council of Ministers, Dr. Abdul Karim Hussein Al-Faisal that the stock market is an important market in the economic sector as an indicator to measure the economic situation of countries as it helps to reverse all changes that indicate prosperity or recession in the economic situation, as it helps to provide values Securities based on the impact of supply and demand, which helps to know the value of investments and the soundness of financial operations and the safety of companies and their ability to apply regulations and rules during dealing with the stock exchange.
He stressed that the stock market has a fundamental role in economic growth through the exchange of securities between different companies, which leads to building capital and contribute to economic development. 
As well as encouraging savings and investment by providing investment offers to most securities. This contributes to attracting many individuals to save in order to invest in securities offered through companies instead of applying investments in assets that do not bring any financial benefits.
He stressed that the most important advantages of attracting investment are transparency and provide all information about companies listed in the market and ensure that they are constantly updated. The fact that the stock market is the widest window for indirect investment and whenever the disclosure of the financial situation and performance of listed companies is transparent and up-to-date the more credibility the market gives Investors were able to buy shares without worries. He pointed to the importance of early disclosure and the announcement of the mechanisms set by the Securities Commission for disclosure and what sanctions are supposed to be imposed on companies that refrain from disclosure, as disclosure is a guide to transparency and the decline of corruption.
At the end of the workshop, which was attended by the financial advisor to the Prime Minister Dr. Mazhar Mohammed Saleh and the Governor of the Central Bank, Dr. Ali Al-Allaq, managers and CEO of the Iraqi Stock Exchange Taha Ahmed and a number of heads of shareholding companies, banks and financial specialists were honored joint-stock companies and proactive in submitting their final accounts for 2018, a bank company Al-Mansour Investment Company, Trans-Iraq Bank, Elite Contracting Company, Al-Amin Financial Investment Company, Al-Manafea for Financial Transfer Company, Ashur Hotel Company, Al-Khazir Road for Construction Materials Company, Mosul Game City Company, Ba Hotel Company But the company Baghdad Iraq for public transport. / End / 22 /
[size]
http://www.dananernews.com/news?ID=11045
[/size]
[size=52]Saudi and Iraq to reopen Arar crossing on October 15[/size]
12 Sep 2019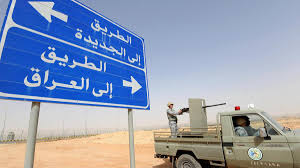 KSA: Saudi Arabia and Iraq have today agreed to open the Arar border crossing commercial purposes on October 15.
Iraq Border Crossing Authority Chairman Kadhim Al Aqabi said that opening of the checkpoint would first be experimental.
In a statement to Iraq News Agency, he said that the reopening of Arar border crossing was the result of agreements, recently signed between the two countries.
"This is a positive step which will herald the opening of all border crossings between the two countries."
The Arar border crossing has already been fitted with modern equipment to develop trade exchanges.
[size=34]Iraq-Saudi border crossing to reopen after nearly 30 years[/size]
12-09-2019
ERBIL, Kurdistan Region — An Iraq-Saudi Arabia border crossing is set to reopen after nearly three decades of closure, Iraq's border crossing department announced on Thursday.
A meeting held between Iraqi and Saudi border authorities at the
 Arar crossing
 set
October 15 as a test period for its reopening, a department statement said.
Anbar provincial council member Amira Odaie 
spoke to Rudaw
 on Thursday about the meeting.
"Early on Thursday morning, Iraq's border crossing department met with their Saudi Arabian counterparts to discuss the opening of Arar crossing border, in order to boost trades and tourism between the two countries," Odaie said.
Opening the Arar crossing will also provide job opportunities to Anbar province's young people currently suffering from high rates of unemployment, she added.
Arar crossing closed back in 1991, when relations between the two countries deteriorated after then-president Saddam Hussein invaded Kuwait. Iraq-Saudi relations were further damaged under former Prime
Minister Nouri al-Maliki'
s tenure.
Rapprochement between the two
began in 2015, when Saudi Arabia reopened their Baghdad embassy after 25 years of closure.
A Saudi-Iraqi Coordination Council was established in October 2017 with the aim of strengthening relations between the two countries.
Vying for influence in the country over regional rival Iran, Saudi Arabia opened a consulate in Baghdad in April 2019 after a visit from a 100-person Saudi delegation, including nine ministers. Riyadh 
pledged $1.5 billion in loans
 to Iraq during the trip.
Iraqi Prime Minister Adil Abdul-Mahdi visited Saudi Arabia later that month, when the two countries 
signed 13 deals
 in the fields of political consultation, investment promotion and protection, agriculture, energy, electricity, and higher education. 
The Arar border crossing currently opens once a year, to allow Iraqi pilgrims to enter Saudi Arabia to perform the Islamic rite of Hajj. 
https://www.rudaw.net/english/middleeast/iraq/12092019
[size=30]Iraq: Prime Minister to Head to China to Sign MoUs[/size]
Saturday, 14 September, 2019 
Baghdad- Fadhel al-Nashmi
Iraqi political and economic circles are optimistic about the upcoming four-day visit of Iraqi Prime Minister Adel Abdul Mahdi to Beijing on September 19.

It is reported in some economic circles that the visit will lead to the signing of about 30 memorandums of understanding (MoU) between Baghdad and Beijing including construction, services, trade, and industry.

The Iraqi Foreign Ministry said last week that Asia and Australia Department organized a consultative meeting for a number of representatives of Iraqi ministries and institutions. During the meeting, the officials discussed the MoUs to be signed during the PM's visit to China.

PM's advisor Abdul-Hussein al-Hunayen said that Abdul Mahdi will head to China on the 19th of September chairing a large delegation including ministers, advisers and businessmen.

Speaking to Asharq Al-Awsat, Hunayen said that the program of the visit includes major projects in roads, transportation, services, education, and health among others.

He noted that both sides have prepared for the visit through continuous meetings with major Chinese companies, and the completion of the funding model through the Iraqi-Chinese joint reconstruction fund.

During the visit, the advisor expects the officials to sign a number of contracts and major agreements in the sectors of industry and agriculture, construction of schools, hospitals, housing, roads, trains, and bridges.

Hunayen also noted that Iraq is considering signing a number of agreements with US companies, such as Exxon Mobil, Gi Group, and others. In addition, Iraq opened its doors to neighboring countries for investments, namely Saudi Arabia, Iran, Turkey, Gulf countries, and Jordan.

Earlier in April, a large delegation of the ruling Communist Party of China (CPC) visited Baghdad to discuss Chinese investments in the reconstruction of the liberated areas. The delegation met with Iraqi officials and discussed coordinating Iraqi-Chinese cooperation in the fields of reconstruction, security and economy.

China's Ambassador to Iraq Zhang Tao told al-Sabah semi-official newspaper that the Chinese side attaches great importance to developing relations with Iraq and looks forward to seizing the opportunity of this visit to make joint efforts with the Iraqi side to further consolidate and deepen bilateral relations.

Zhang expressed his hope that Abdul Mahdi's visit will contribute to upgrading the level of mutually beneficial cooperation in various fields. He also hoped it will enhance human and cultural communication between the two friendly countries in the framework of the strategic partnership.
---
Permissions in this forum:
You
cannot
reply to topics in this forum