MZ: We are hearing a hard date/line in the sand has been given to Mr. Trump….Do not know that date
MZ I have heard the Zim deadline was extended to the end of the month
MZ: Isaac was hopeful to get funded today from currency and Monday on funds..have not heard from him yet today.
MZ: Other contacts in Europe expect their SKRS funded Monday/Tuesday…this makes me hopeful they are finally getting out of the gate
MZ: Many think we will be banking on Monday
MZ: No verified package deliveries……yet
MZ:  I have heard from several banking sources that the QFS has already started…..
Member:  Iraq said they would pay their employees by MasterCard by next week
MZ: They were supposed to be paid starting the 15th with a new rate…..we are very hopeful we are about to see it everywhere
Member:  Issiac will only get a currency swap and SKR. Treasury has breached their obligations concerning their payments to parties that courts had ordered them to.
Member:  ISSAC IS 4B (and 4a) HE SAID BANKS SAID NEXT WEEK THEY GO PUBLIC
Q:  Did President Trump give the signal to release the 800's last night at the rally?
MZ: I didn't hear that…..so I do not know
Member:  THEY SAID NEW Treasurey Notes on Radio yesterday and the DOW
Member:  Collapse has to happen to get ppl to accept this sudden change. bond market crash. dollar devalues, already signed deal with China is signed. gold standard. everyone breathes a sigh of relief
Member:  Deustchebank is at $6.58 one more hiccup....
Member:  They found off book derivatives in China Banks that more than double the real debt.
Member:  China's Xi & Trump are using Hong Kong & Deutsche Bank to usher in inevitable fiat bond market collapse and this GOLD backed QFS!... Got my POPCORN!!
Member:  Deutsche Bank is ready to blow. will send bonds into toilet. we are almost there!
Nflemingjr:  WHAT WE KNOW TODAY IS THAT TRUMP WAS GIVEN UNTIL TOMORROW TO GET US INTO THE REDEMPTION CENTERS AND THE 800 NUMBERS OR CHINA IS GOING TO START PULLING CONCESSIONS THAT HAD BEEN AGREED TO.
Mod: MR. C DOES NOT HAVE ANY SOAP BOX ISSUES TODAY SO Q & A.....
Mr. Cottrell came on about minute 16:00
IF THE INTERNET GOES DOWN MARKZ NEW NUMBER Emergency number (712) 770-5028 Code:648989 Playback number (712) 770-5066
MZ: I will tweet and come back this weekend if anything big happens…..if not I will see you all Monday morning at 10AM est.  Have a fantastic weekend.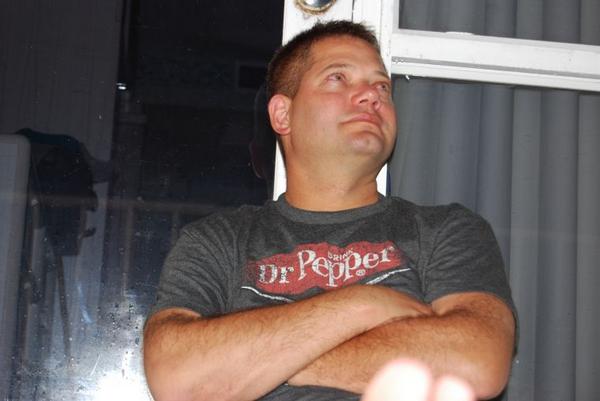 https://www.dinardaily.net/t86558-mark-zerfoss-aka-markz-intel-on-the-arrests
https://www.dinardaily.net/t86599-mark-zerfoss-aka-markz-intel-on-nflemingjr
https://www.dinardaily.net/t87341-rant-how-the-hack-gurus-make-money-on-free-conference-calls
https://www.dinardaily.net/t85726-another-aspect-of-the-currency-scam-redemption-centers
*****************
GURU HUNTER





Posts

: 19642

---

Join date

: 2015-02-19



MARKZ--------CUT THE BULLSHIT AND SHUT UP-------MAYBE RAY, TONY, FRANK AND ALL THE OTHER A--HOLES WILL JOIN YOU--------YOU ARE ALL FULL OF SHIT--------------
VIP Member





Posts

: 397

---

Join date

: 2015-05-27



---
Permissions in this forum:
You
cannot
reply to topics in this forum