Iraq Planning Currency Redenomination
February 06, 2010 13:18 GMT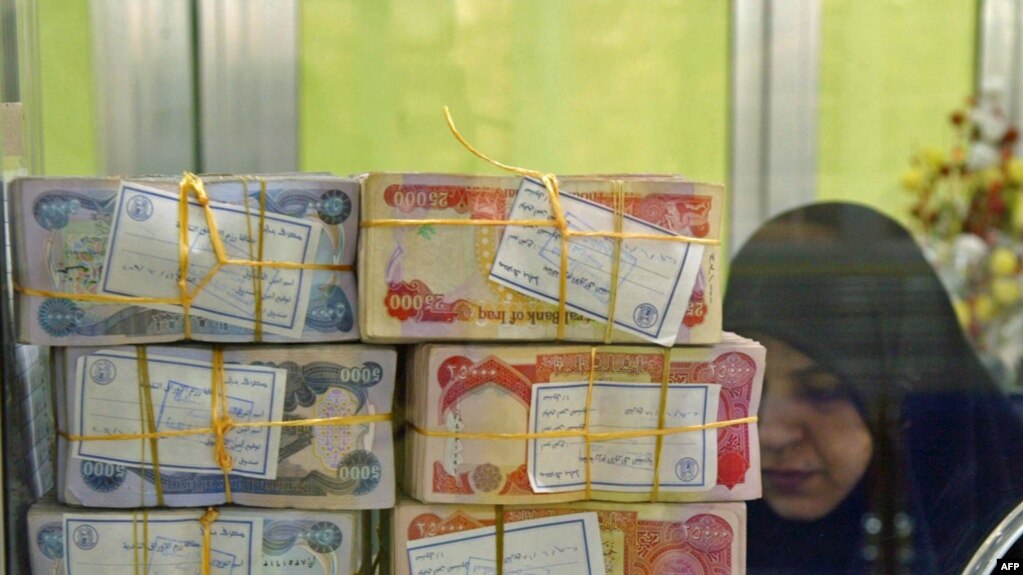 Iraqi dinars are stacked at a teller's window in a Najaf bank.
BAGHDAD -- The Iraqi Central Bank is planning to redenominate the national currency in an effort to ease transactions and allow people to carry less paper money, RFE/RL's Radio Free Iraq (RFI) reports.
Mudhhir Muhammad Salih, a member of a Central Bank advisory panel, told RFI that a plan has been made to remove three zeros from the currency and phase out the current banknotes late this year.
Salih said by the end of 2010 the new banknotes will be fully introduced while the old banknotes will be gradually removed from circulation. He did not specify when the new notes would be issued.
Both will be legal tender in Iraq until the old notes are completely withdrawn.
Iraqi officials have had a long-running plan to redenominate the Iraqi dinar. In 2006, the Finance Ministry recommended to the Central Bank that it carry out such a plan.
Salih pointed out that banks are having a hard time accepting cash savings and deposits, but by dropping the zeros it will make it easier for both the banks to deal with their customers and for the general public to carry money. He said some 80 percent of Iraq's money supply is cash in circulation.
Salih added that in 1990 the value of banknotes in circulation was about 25 billion Iraqi dinars but is currently some 25 trillion dinars.
Economic analyst Hilal al-Tahhan told RFI that the bank's move is overdue. He said he expects the currency change to go smoothly because of the decision to allow both the old and new banknotes to coexist, leading to less turbulence in the economy.
The current exchange rate is 1,167 Iraqi dinars to the U.S. dollar.
https://www.rferl.org/a/Iraq_Planning_Currency_Redenomination/1950504.html
*****************

RamblerNash

GURU HUNTER





Posts

: 24234

---

Join date

: 2015-02-19



Iraq Said To Be Planning Currency Overhaul, Redenomination
June 24, 2011 16:03 GMT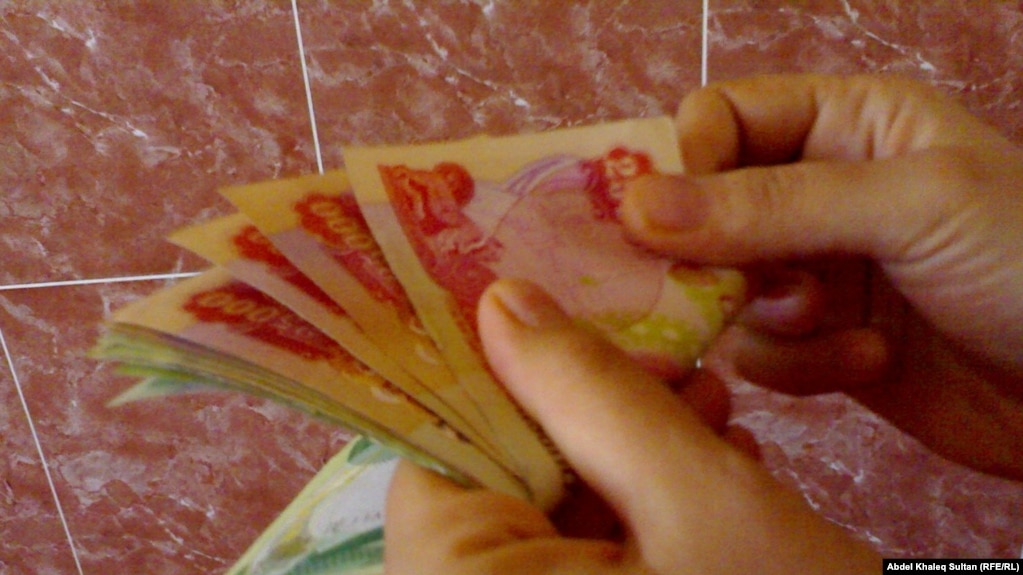 Iraq's 25,000-dinar banknotes apparently won't get you as far as they used to.
BAGHDAD -- A senior Iraqi Central Bank adviser says the government has adopted a two-pronged plan to restructure the national currency in order to facilitate large transactions and make government accounts more efficient, RFE/RL's Radio Free Iraq reports.
Mudhhir Muhammad Salih, a member of the bank's advisory panel, told RFE/RL on June 23 that in the short term, larger banknote denominations of the dinar would be issued to simplify major transactions.
He said that because so many Iraqis still dealt mainly in cash, it was cumbersome to carry bags full of money to pay for expensive items like cars. The inconvenience leads people making such purchases -- as well as many entrepreneurs -- to use dollars for those kinds of transactions instead of dinars, something the government wants to end.
He added that large denominations equivalent to around $100 would be issued to simplify major purchases, and new coins and lower denominations would be introduced for smaller transactions.
In the longer term, Saleh said a redenomination was needed wherein three zeros will be dropped so that the 25,000-dinar banknote -- currently the largest denomination -- becomes a 25-dinar note.
He said the change was inevitable, considering the economy is expecting high growth in the coming years with a planned increase in oil production to finance reconstruction projects.
Saleh said there were currently some 29 trillion dinars in circulation in Iraq, represented by some 6 trillion banknotes of various denominations, most of them quite small. He said this also caused complications for the Central Bank and government, as well as commercial accounting departments.
Saleh said the monetary-restructuring plan was drawn up with the help of foreign experts and financial institutions, including the International Monetary Fund, of which Iraq has been a member since 1945.
The plan will soon be presented to the cabinet, which is expected to subsequently send a bill to parliament.
Saleh noted that until 1980 the Iraqi dinar exchange rate was 1 dinar/$3.3 compared to $1/1,168 dinars now due to hyperinflation that occurred during the latter part of the late ousted leader Saddam Hussein's reign.
https://www.rferl.org/a/iraq_said_planning_currency_overhaul_redenomination/24245867.html
*****************

RamblerNash

GURU HUNTER





Posts

: 24234

---

Join date

: 2015-02-19



---
Permissions in this forum:
You
cannot
reply to topics in this forum