[size=36]Democratic Party: Minister of Finance is committed to the budget law .. The Kurdistan region will pay the amount of damage[/size]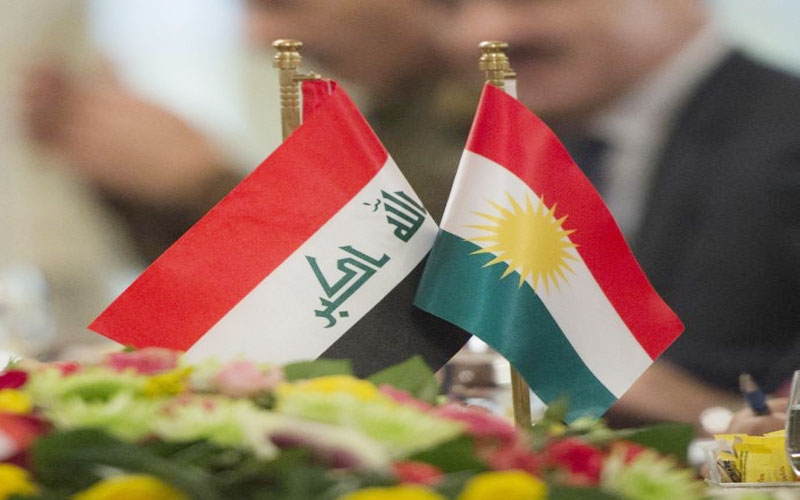 Private - Mawazin News
MP of the Kurdistan Democratic Party, Mohammed Shaker, on Sunday, that the Minister of Finance is committed to the budget law, while noting that the Kurdistan region will pay the amount of damage in relation to the export of oil. 
"The Minister of Finance came to the Constitutional Hall in the House of Representatives last Wednesday, and there were questions about the receivables of the Kurdistan region in the budget and the delivery of oil from the region, but there is a fallacy among some MPs." 
He added that "Article 10 of the Budget Law provides that the Kurdistan Regional Government to hand over 250 thousand barrels per day to be marketed through the company Sumo, and if not comply with the quota is deducted the amount of damage from the budget of the region and the amount of damage is determined by striking 250 thousand barrels per barrel In the number of days. "
He pointed out that "some talk about the budget of the Kurdistan Regional Government 9 trillion and 800 billion, but is more than 11 trillion by calculating the salaries of the Peshmerga forces, which is part of the Iraqi military system," noting that "the Peshmerga salaries did not spend 68 billion per month and the ruling expenses of Medicines not also handed over to the provincial government. " 
He added that "what was spent to the Kurdistan region during the first six months of the year is only 3 trillion, the salaries of staff of the region and I expect to spend for the end of the year 6 trillion and therefore the amount of damage will be cut." 
He said: "We in the House of Representatives did not determine the mechanism of deduction and the body that is cut-off and during the hosting of the ministers of finance and oil has been identified mechanism and the body entrusted with the Ministry of Oil in coordination with the Ministry of Finance and the result is disbursed to the employees of the Kurdistan region even if the amount of damage was deducted, Part of the budget only. "
He pointed out that "in this case there is no violation of the Constitution of the Minister of Finance, which applies the budget."
https://www.mawazin.net/Details.aspx?jimare=58771
VIP NewsHound





Posts

: 18367

---

Join date

: 2018-11-04



---
Permissions in this forum:
You
cannot
reply to topics in this forum