POOFness for JUL 21: Mister Blue Sky
Hi, Folks - Received via e-mail: =====



Subject: Mister Blue Sky
From: "The Office of Poofness" <2goforth@humanus.ca>
Date: Sun, July 21, 2019 7:00 pm "Mr. Blue Sky"
https://www.youtube.com/watch?v=aQUlA8Hcv4s
POOF SAID

Greetings and Salutations, So what we have here is a crisis not in the making but one ready-made. The government group is cutting back on funds and yes they need to; and the higher ups are not thinking about anybody but themselves. They are sure the pain that is on going is for real but they deny that it could ever touch them. Sit and eat and pray and visualize and make the best of things There are several options under the gun right now and a few things twisting and turning in the efforts of the ground crew to get action. There are some who are able to twist a few moire arms and there are others who have used their resources and maxed out. The efforts of the higher ups are straddling the center forcing more in your face dialogue and that takes time. The meaning of all of this is that a true war is on going between the rights and the shady ones. There are hopes for a squeeze -out of legitimate funds very soon, not all of them but a part of them. It does not look good for this week Do not lose faith, just make peace with the delays. Stop leaking your energies and make the best of things. Live one day at a time . Assist the crew that have been long awaiting the breakthroughs and putting the energies to start making significant planet changes. Those outside of that group are able to make -do with what they have; not a problem; the ones you really need to focus upon are those who have given their career energies to the breaking out of the efforts to make a difference,. A reminder again and again: it is always darkest before the dawn. Remember that and see beyond curious current affairs Much of it is laughable but we know that isn't true for you. Again it is always darkest before the dawn.....this too shall pass!!!! Poof



SUSAN SAYS As we become more aware of who we are, we come to see that we are
Consciousness or Love, which both mean the same!! In becoming Love or
Consciousness, we express it through different qualities or virtues. So
when we feel or say we are Love, this is part of what we mean in our moment
to moment expression: Just recently it has come up again the awareness for Patience, and with it
came ³PERSEVERANCE². What is Perseverance? How does it fit into my life.
I see Perseverance as a necessity to accomplish anything in our lives.
Whether it be learning a musical instrument, completing an education,
manifesting of a project, and most importantly receiving the benefits and
merits from the continuous practice of some Spiritual Teaching, whatever our
Heart guides us to do. Through constant rhythm of practice, effort and
focus, we become blessed with the Harvest of our efforts. Whether it be
expanding Awareness from our Spiritual Practice, or increased skills on a
musical instrument, or manifesting a project or any goal. All come from the same continued focus, effort and attention, called
Perseverance. The same applies with a relationship, sweetheart, parents,
brothers/sisters, other family members, or work place. To Persevere during
the challenging, difficult times creates the potential to create benefit of
growth and understanding. Of course the opposite can also be true. This is not an absolute course to
follow. There are times and circumstances that it may best serve us to
discontinue whatever we were choosing to focus on, and move in a different
direction. These kind of decisions as to directions to follow, and where to
apply our focus and energy come to us from discretion, common sense as well
as inner guidance, where we need to be still, hopefully immersed in nature,
and wait to hear/feel what direction will best serve our growth, our family,
community and all beings. "SINCERE PATIENCE" Another of the qualities and virtues on how we express
Love, Consciousness and God within us, is for us to have Sincere Patience
through our inner dialog, words, and actions in every aspect of life. The
key word here is Sincere. I have been told by a very evolved teacher, that
Sincere Patience is one of the most evolved states of Surrender and
Awareness. I have found in my life experience that sometimes it is there,
and I hold a wide view of knowing my life is unfolding perfectly every
moment for my highest and greatest growth, and at other moments that view is
more difficult to hold, as my desires take hold of my thoughts. I have reflected on what Patience is for many years, in my attempt to become
it. I see it as it is our role to plant the seed of our expectations,
visions, desires, water them with positive thought, visualization and
prayer, and leave the timing of the harvest in the hands of The Lord! What
is your definition? Understanding is a process of becoming, so it may serve
all of us to reflect on what these virtues are: Patience, Kindness,
Compassion, Mercy and Gratitude. JG The PP's have slowed down a bit in getting to the delivery stage. Please continue your visualization. Namaste, Susan


Consultations are available for a limited time..... For those that have expressed concern regarding beneficiaries, change of addresses and lost documentation. Scheduled consultations are available for a $30.00 donation. Go to 2goforth@safe-mail.net for questions and scheduling.


ZAP SAYS

HI ALL, THERE IS NO WORSE DEATH THAN THE END OF HOPE. AND WE HAVE ALL EXPERIENCED THIS DEATH IN SOME FORM OR ANOTHER I WOULD GUESS. WE ALL HAVE COME PRECARIOUSLY CLOSE TO IT SEVERAL TIMES, AND THANK GOD AND THE MASTERS THAT WE CAME THROUGH REASONABLY UNSCATHED. THE LAST YEARS HAVE BEEN PARTICULARLY TOUGH ON US WITH THE CONSTANT DELAYS WE HAVE EXPERIENCED. AS BEFORE SAID, THERE WERE VERY SAD TIMES WHEN SOME OF US PASSED BECAUSE THERE WAS NO MONEY FOR MEDICAL.


BUT, WE GOT THROUGH IT. THEY THREW PRETTY WELL EVERYTHING AT US, AND WE THOUGHT WE SAW A KITCHEN SINK FLY BY. THEY HIT WITH EVERYTHING POSSIBLE (MAYBE) AND IT KNOCKED SOME OF US DOWN. BUT, WE GOT THROUGH IT. THEY PULLED FAST ONES AND GREED GAMES AND SILLY REASONS FOR KEEPING THE MONEY IN THE ACCOUNTS WHERE THEY USED THEM RATHER THAN RELEASING THEM FOR GOOD PURPOSE. IT ALL CAME DOWN TO MONEY. BUT, WE GOT THROUGH IT. NOW THERE IS NOTHING LEFT BUT TO ACCEPT THE RELEASE AND GET TO WORK. WE ACTUALLY GOT THROUGH IT IN THE END. SO THIS WEEK'S MESSAGE IS QUITE SIMPLE. "WE GOT THROUGH IT" THE INK IS BLACK, THE PAGE IS WHITE. WE ARE WRITING ON IT. THIS LAST WEEK HAS BEEN ONE OF VERY LARGE UPS AND DOWNS AS THE RELEASE WAS ON, THEN OFF, THEN ON AGAIN. A ROLLER COASTER SPANNING A FEW WEEKS/MONTHS ROSE TO A CRESCENDO AND WENT DOWN THE LAST LOOP TO THE END PLATFORM. WE ARRIVED. THIS COMING WEEK WE WILL BE ROLLING UP THE OL SLEEVES AND BEGINNING WHAT WE SHOULD HAVE BEEN DOING A DECADE AND MORE AGO. AND THIS TIME, THERE IS NOTHING IN THE WAY TO STOP THE MOMENTUM.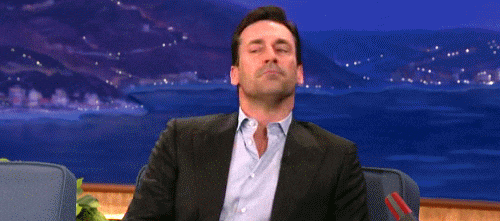 BLUE SKIES ABOVE AND LOADS OF SUNSHINE. THAT'S AS FAR AS I WILL GO EXPLAINING WHERE WE ARE. IN RESPONSE TO AN EMAIL THAT WAS RECEIVED FROM THE GOOD PASTOR/PRIEST (?) COMPLAINING THAT I WAS OUT OF LINE INCLUDING THE NASTY WORDS IN THE MESSAGE TEXT FROM THE MILLENNIAL SNOWFLAKE. I KINDA FEEL LIKE APOLOGIZING, BUT REMEMBER THE GOOD LORD GAVE US INTELLIGENCE WHICH CREATED WORDS WHICH ARE PART OF HIM NO MATTER HOW NASTY AND THOUGHT PROVOKING, SO WHO CARES REALLY. THEY ARE HIS WORDS AS WELL AS OURS, AND I CAN OWN THAT AND TAKE RESPONSIBILITY. BUT NOTICE I DID NOT RESPOND WITH SUCH WORDS SINCE THERE WAS NO NEED. THIS WAS MY LAST SHOT AT POKING FUN AT SOMEBODY THAT OBVIOUSLY FEELS QUITE ENTITLED TO SOMETHING, WHATEVER THAT SOMETHING IS. I REALLY DO NOT CARE. IT DOES EXEMPLIFY SOME OF THE NASTY POSTS AGAINST OUR EFFORT ALONG WITH PERSONAL ATTACKS. THESE ARE BASED ON SOME OPINION OR PERCEPTION THAT HAVE NO HOLD IN REALITY. IT IS KINDA TIRING, BUT AGAIN WE GOT THROUGH THAT AS WELL. THESE PEOPLE WILL BE FALLING DOWN SOME RABBIT HOLE AT SOME POINT IN THEIR LIVES AND PERHAPS THEY WILL REFLECT ON WHAT THEY POUNDED US FOR AND REGRET THEIR WORDS. IF THEY DO, GOD BLESS THEM. IF THEY DON'T, THEN JUST AN "AH WELL" IS ALL THEY GET. IN THE END, THEY ARE ALL JUST PASSING SHADOWS THAT MADE A NOISE AND FADED INTO THE BACKGROUND NEVER TO BE HEARD FROM AGAIN. THIS IS WHAT WILL HAPPEN, WE KNOW IT, AND WE ARE NOT CONCERNED WITH AN ONGOING DIATRIBE VITRIOLIC OR OTHERWISE. IT IS JUST NOISE IN THE END RESULT, AND WE ARE WELL INSULATED SO WE CAN DO THE WORK WITHOUT DISTRACTION. I HAD A VERY IMPORTANT MEETING WITH THE HIGH FOLKS OF CHINA, AND THE RESULT WAS PHENOMENAL. I HAD NO IDEA OUR SUPPORT WAS SO GREAT HERE AND IN ADJOINING COUNTRIES. THE WORD HAS GOTTEN AROUND AT THE HIGH LEVELS AS TO OUR EFFORTS. SINCE STARTING THIS, OUR VISION AND INTENT HAS NOT CHANGED AND HAS REMAINED THE SAME: SERVICE, SERVICE, SERVICE. THIS STANCE AND UNWAVERING COMMITMENT OT OUR HUMANITY THROUGH THIS PATH HAS HAD A MARKED EFFECT ON ALL THAT HAVE FOLLOWED US THROUGH THE YEARS AND HAS GARNERED THE KIND OF SUPPORT THAT MATTERS. WE HAVE A PATH THAT IS DEVOID OF OBSTACLES TO PERFORM OUR SERVICES FOR THE BENEFIT OF OUR HUMANITY WITHOUT GOING THROUGH INTERVIEWS AND EXPLANATIONS AND REQUESTS HERE. THIS IS VERY SIGNIFICANT TO US ALL AS IT WILL CUT DOWN THE TIME TO DEPLOYMENT AND WE CAN GET TO THE WORK MUCH FASTER. WHAT A GREAT BLESSING THE WAITING TIME HAS BESTOWED ON US – GO FIGURE THIS SILVER LINING. THAT IS ALL THE DETAIL I CAN GIVE AT THIS TIME SINCE THE MECHANICS WE ARE IN NOW ARE VERY SENSITIVE AND WARRANT SILENCE UNTIL COMPLETION. SUFFICE TO SAY THAT AFTER THIS SMALL START, THE ESCALATION TO FULL BLOWN SPEED IN OUR DEPLOYMENT WILL BE A SHORT PERIOD OF TIME MEASURED ONLY IN MONTHS AND NOT YEARS. WE AGAIN THANK ALL OF YOU THAT HAVE SUPPORTED US THROUGH THE YEARS AND WE ALL LOOK FORWARD TO OUR WORK TOGETHER. OUR MOTHER NEEDS US TO DO THIS. AND SHE IS A VERY IMPATIENT LADY RIGHT NOW. MUCH LOVE AND GOD BLESS. LOVE AND LIGHT
IN OUR SERVICE
ZAP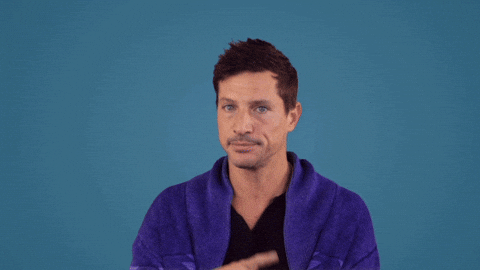 "GOD IS; I AM; WE ARE"
"BE GOOD, BE LEGAL, TELL TRUTH"
JULY 21, 2019
"MAKE THE EARTH GREAT AGAIN"

"MEGA"

COPYRIGHT ZAP 2013-2019



DID YOU KNOW? Due to the past decades of terrorist and money laundering activity, the global community formed the Financial Action Task Force (FATA). The recommendations from the FATA is what governs pretty much all global financial transactions and you might not even be aware of their existence.

These are the international standards on combating money laundering and the financing of terrorism and proliferation of terrorism. The recommendations include a vast array of financial situations and circumstances such as the following: money laundering offenses, financial institution secrecy laws, customer due diligence, record keeping, money or value transfer services, wire transfers, reporting of suspicious transactions, freezing and confiscation, and about every other scenario of financial movements.
The Financial Action Task Force (FATF) is an independent inter-governmental body that develops and promotes policies to protect the global financial system against money laundering, terrorist financing and the financing of proliferation of weapons of mass destruction. The FATF Recommendations are recognized as the global anti-money laundering (AML) and counter-terrorist financing (CFT) standard.
The FATA was established in 1989 by the Ministers of its Member jurisdictions. The mandate of the FATF is to set standards and to promote effective implementation of legal, regulatory and operational measures for combating money laundering, terrorist financing and the financing of proliferation, and other related threats to the integrity of the international financial system. In collaboration with other international stakeholders, the FATF also works to identify national-level vulnerabilities with the aim of protecting the international financial system from misuse
.
Since countries have diverse legal, administrative and operational frameworks and different financial systems, they cannot all take identical measures to counter these threats. Because of these circumstances the FATA can only make recommendations and it is up to the country to adapt these recommendations into their legal framework. But these are the standards by which our global financial system operates today.
If you have ever wondered where all the current regulatory functions for global finance came from, this is where they were birthed.
The original FATF 40 Recommendations were drawn up in 1990, and revised in 1996, 2001, and in 2003 were endorsed by over 180 counties. Understanding these "Recommendations", which have become regulatory laws, is essential to how you properly structure your accounts, sponsor humanitarian projects, set up national and international companies, wire funds, and manipulate finances as a whole with accurate and required information so as not to have funds frozen or seized.

Countries have mandated that financial institutions include required and accurate originator information, and required beneficiary information, on wire transfers and related messages. Also, it is required that the information remains with the wire transfer or related message throughout the payment chain

.

The importance of providing the proper and accurate information at the onset is paramount to having your funds flow unrestricted.

The financial institutions will monitor wire transfers for the purpose of detecting those which lack required originator and/or beneficiary information, and take appropriate measures. In the context of processing wire transfers, financial institutions can take freezing action and can prohibit conducting transactions with designated persons and entities.
The 'banksters' and Cabal criminals take advantage of the FATA recommendations to work within the framework of the regulatory laws created off those recommendations. They watch for any loophole violation to seize, delay or freeze your funds. The longer they can delay access to your funds, the more they can play with your money. It has been a never ending windfall for corrupt activity.
The two components, that are the lowest common denominator, for the GCR to occur have been how money is to be valued (Gold/Asset Backed) and how money is to be delivered into a global economic network (DLT-Data Ledger Technology and QFS). Gold backing the money is self-explanatory. Delivering the money has to do with the message being delivered, IE: source of funds, type of funds and to whom or where the funds are going. With the current message delivery system, the originator and/or beneficiary information is what has been inefficient and corruptible. The DLT compresses information which allows for more information to be delivered at a time, while the quantum technology (QFS) processes the information faster and more efficiently through a decentralized consensus. Consensus meaning that the information being delivered has been analyzed and considered accurate, basically by a digital vote, and the transaction is allowed to process.
In order for the movement of funds to transact, once the proper technical mechanisms are in place, it still has to travel through the regulatory process, which is the FATF recommendations.
When we are made aware of, or witness terrorist actions, our minds focus on the horrendous action but the devastating ramifications escape our attention and sometimes our knowledge. The restrictions and regulatory activity that follow these terrorist and laundering activities effect everyone on the planet in some fashion. The flow and ease of legitimate financial activity is slowed or impaired.
More times than not, in dire situations where funds need to be expedited right away, these delays can have devastating effects. As in the case of natural disasters, humanitarian aid, corporate development to ease un-employment and poverty. Closer to home, delays can cost you your mortgage payment, food in your refrigerator, transportation, a medical need or helping someone else who needs all the above.
We all must be aware of the depth of the criminal mind and their capacity to maneuver around established regulations and/or laws. We cannot assume it is as simple as "the bad guys deposit bad money in the bank, and they get caught". They invest in new technologies, sponsor humanitarian projects, create shell companies, and layer themselves through multiple organizations. The FATA recognizes these activities and makes its recommendations on how to spot, control and prosecute those involved.
The delays we have been witnessing for years can be mostly attributed to the financial regulatory processes that have become antiquated and filled with loopholes for corruption. In other words the bad guys figured out how to work around and with these regulations. It is the fear of this new wealth distribution falling into the existing corrupt activity that has caused pause from those who are sponsoring the event. (China wants to make sure the money doesn't feed the monster we are trying to starve out and they need assurances it won't happen)
This educational piece is meant to bring an awareness and understanding as to why and how delivery of funds can be delayed. Our personal sense of urgency does not negate the fact that there are bigger issues to consider if this event is not done properly. If rushed, without the considerations as stated above, the possible negative ramifications to all of us can be massive. Understanding the spirit of the financial regulatory systems (FATF recommendations) will aid you in moving forward when structuring financial and business activity.
For a PDF on the 40 original recommendations of the FATF send a request to
replytodjpost@gmail.com
subject line FATF. These original 40 recommendations do not include the Interpretive Notes (Which are part of the later revisions). But are the framework for the current standards. The entire text of the FATF Recommendations can be found at:

[url=http://www.fatfgafi.org/media/fatf/documents/recommendations/pdfs/FATF Recommendations 2012.pdf][url=http://www.fatfgafi.org/media/fatf/documents/recommendations/pdfs/FATF Recommendations 2012.pdf[/url]]http://www.fatfgafi.org/media/fatf/documents/recommendations/pdfs/FATF%20Recommendations%202012.pdf[/url][/url]

be prepared though, the entire text is about 140 pages long.



On a side note, there have been recent narratives stating the relevance of HR 3151 and HR 25 as necessary functions of the GCR. According to the Congressional Record, HR 25 repeals income tax and other taxes and abolishes the IRS. HR 3151 revises and strengthens the IRS. These are contradicting bills. So I don't get it. If you want a current copy of the summaries send a request. Subject line "HR 3151 and 25."
D.J.
P.S. if this post is not read within the text of the Poofness Newsletter consider it a facsimile and possibly edited to fit someone else's agenda.
Consultations are available for a $50.00 donation. Contact DJ at replytodjpost@gmail.com for details.

DONATIONS
The principals of this newsletter bear the bulk of cost of keeping this forum functional. Your DONATIONS have helped in securing the dedication and time required to deliver these messages. The support from our readers is the only means that have kept this forum alive. We are thankful and blessed by those of you who have shared in your generosity.
Your ongoing support is essential to our continuation. Please help with what you can when you can to insure its success. All contributions from this request will be applied strictly to the production of this newsletter. Thank you for your assistance....Your support will be graciously received thru Paypal.com: acct.
goneforthfornow@gmail.com
Love and Kisses,
Team "Poofness"
This post is for information and education purposes only. All representations, presentations, products and opinions are strictly that of the author and do not necessarily reflect the opinion or endorsement of the "Poofness News Letter" and its principals. All readers should perform their own independent due diligence before acting on any information provided.


=====--hobie

Thanks to: rumormillnews.com
*****************
Out Of Mind
www.oom2.com

Admin





Posts

: 5610

---

Join date

: 2011-08-16


Location

: Woodstock Nation



---
Permissions in this forum:
You
cannot
reply to topics in this forum