Tesoro Del Alma Fraud
Friday, March 14, 2014
"There is gold in them there hills." That was the common cry from prospectors during the California gold rush to California in the 1800s.  While prospecting claims were necessary to drive a population to the American West, and provide labor forces that would ultimately pull wealth from the mountains and mines and push that wealth back into the economy via purchase of goods and services, eventually the boomtowns went bust, and prospecting claims yielded less and less gold.  In today's day and age, very few people would consider themselves gold prospectors, and the majority of the population would probably look upon them as having something seriously wrong with them mentally.
Nick V Fleming is a new type of prospector in the American West.  While is website and associated videos (narrated by cartoonish graphics in a semi-creepy, kidnapper asking for a ransom style) go into great detail regarding the legal hurdles that he has faced in his establishment of a legitimate claim to the rights of treasure that might be found in the Caballo Mountains in Truth Of Consequences New Mexico, his project (Tesoro Del Alma) is far more fantasy than fact, and is in fact a new kind of "mining for gold." What Nick V Fleming does to "find treasure" is circulate a myth about a vast Spanish gold treasure buried in the mountains which he has supposedly secured the legal rights to, and asks for investment in the fake project in order to steal investor's money.  Because there is no treasure (it has been sought by believers for a hundred years, don't you think someone would have found some evidence of something in all that time?) and because Nick V Fleming is actually in the business of perpetuating the belief that is "just hasn't been found yet" Mr. Fleming continues to circulate lies about his progress towards securing vast amounts of wealth on the internet, duping dreamers out of investment dollars in exchange for a share of the riches.
Tesoro Del Alma is more of an internet project than a "mining claim" or a "treasure trove claim." Please note that there has never been a successful "land-based treasure trove claim" that has allowed the claimant to actually keep the found treasure in America.  By Nick V  Fleming stating that he has "cleared every legal obstacle" actually is a meaningless statement because if hundreds of millions of dollars in gold were actually discovered, that would be the point of the legal battle starting as to the validity of the claim, not simply filing what you believe is the correct paperwork and stating to investors that everything will be fine.  Tesoro Del Alma has filed paperwork, and at this point there is no challenge on the legality of the claim because nothing has been found to fight over, nor will anything ever be found.  Nick V Fleming isn't actually looking for anything except investor dollars.
Savvy investors do research into the people they invest with.  Nick V Fleming is easy to find on the internet, and several watchdog websites have great amounts of information about him, Tesoro Del Alma and the investment scams associated that have literally bilked innocent people out of millions of dollars.  For example, you can read a Dun And Bradstreet Ripoff Report filing and the comments about this thief here: http://www.complaintsboard.com/complaints/tesoro-del-alma-fraudulant-company-c628028.html
Nick V Fleming and his Tesoro Del Alma project are not legitimate investments.  Even if he did somehow discover gold in New Mexico, he cannot lay legal claim to it, and the court battle would surely wipe out any investment that could be made.  This is not an argument worth having, however, as there is no treasure to be found.  Nick V Fleming is a three time convicted felon who has multiple judgments against him ranging from cease and desists to slander claims.  He is also a suspected child molester who is rumored to have attempted to seduce a 12 year old boy via an internet chat board.  Nick V Fleming is a criminal, and Nick V Fleming is the only one getting rich here.  He will give you a "Tesoro Del Alma" mini-football if you invest several hundred thousand dollars with him, however.  Sounds worth it.
http://tesorodelalmafraud.blogspot.com/

RamblerNash

GURU HUNTER





Posts

: 24234

---

Join date

: 2015-02-19




RamblerNash

GURU HUNTER





Posts

: 24234

---

Join date

: 2015-02-19



Thanks for posting.  This is from a couple of days ago where he posted on the z chat.  Proves he is not too quick on his feet with the quips.
Member:  It's always Tomorrow……….Tomorrow never comes
Nflrmingjr:  THAT IS BECAUSE TOMORROW IS ALWAYS TODAY
Miner Arrested

Posted on: July 13, 2017 9:09 am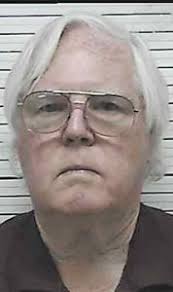 Being two feet away from the tunnel leading to a gold mine, 69-year-old Nicholas Fleming asked a potential investor for $500,000 to help him put his criminal proceedings behind him, pay off the 400 acres, 20 claims and secure the Plan of Operations with the BLM. The money would help Fleming get back on the mountain, get everything at the shop turned back on and finish the tunnel so they could begin pulling doar bars out.

Little did Fleming know that while he was making his pitch to the potential investor that Special Investigator Carolyn Hernandez was listening in on the call. Fleming's criminal charges now awaiting the judicial process in the Sierra County District Court include charges of racketeering, sale of securities by an unlicensed agent, 23 counts of sale of unregistered security, 23 counts of securities fraud, five counts of embezzlement under $20,000 and eight charges of embezzlement over $20,000.

He can now add three additional charges to that list: one each of securities fraud, sale of an unregistered security and agent registration requirements and exemptions.

https://gpkmedia.com/miner-arrested/

RamblerNash

GURU HUNTER





Posts

: 24234

---

Join date

: 2015-02-19




RamblerNash

GURU HUNTER





Posts

: 24234

---

Join date

: 2015-02-19



The Herald of Truth or Consequences
April 26, 2017
Williamsburg Man charged with 74 felony counts
$1.6 Million in Racketeering, embezzlement, fraud accused
By Betsy Phillips
HERALD Reporter
Sierra County Sheriff's Office deputies executed a warrant Tuesday morning (April 25) at the same building in Williamsburg where 40 pounds of explosives were recovered in January.
Nicholas V. Fleming was arrested after a New Mexico Regulation and Licensing Department Securities Division investing spanning the past two years.
Fleming was arrested on 74 felony counts including racketeering, embezzlement, securities fraud, sale of an unregistered security, sale of an unregistered security by an unlicensed agent and conspiracy.
The narrative included in the affidavit for a search warrant states an agent was assigned to the case August 18, 2015 after a complaint "alleges that Nicholas V. Fleming was fraudulently soliciting investments in his mine/treasure trove recovery operation called Tesoro Del Alma which is located just outside Williamsburg."
"I have found that between January 1, 2014 and January 31, 2017 there have been 23 known victims investing a total of $1.6 million into Tesoro Del Alma."
According to law enforcement officials, the warrant had a $500,000 cash only bond.
As of Wednesday morning, Fleming had not yet been arraigned.
A complete story will be in the May 3 edition of the Herald.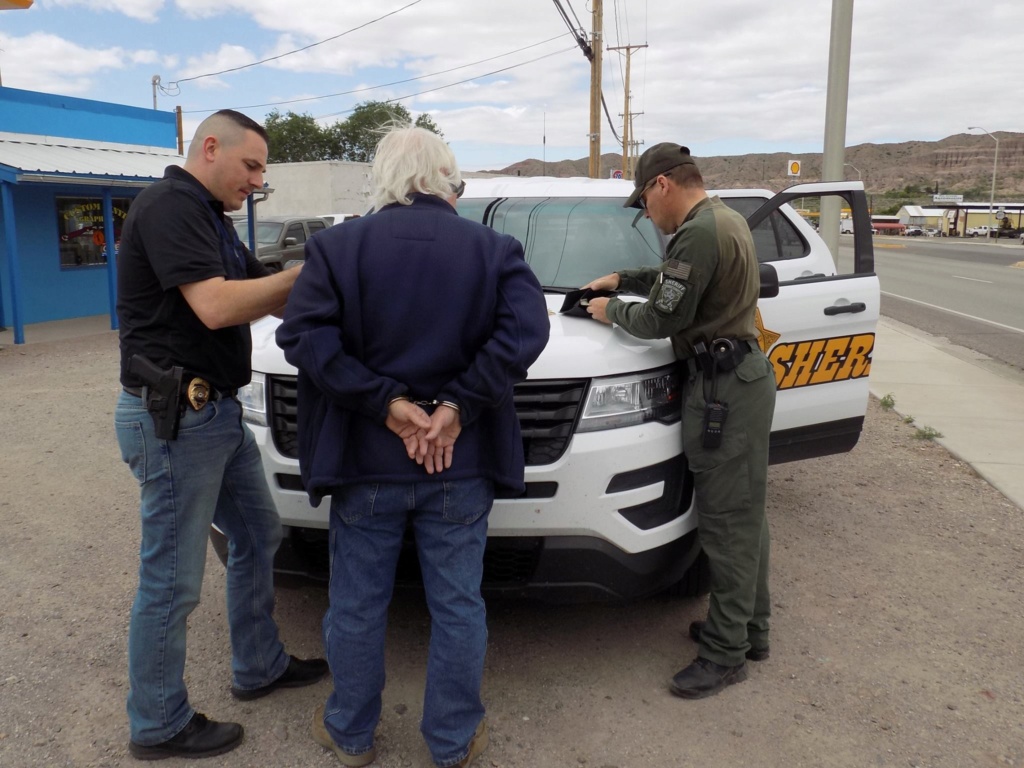 https://www.facebook.com/TheHeraldNM/posts/williamsburg-man-charged-with-74-felony-counts16-million-in-racketeering-embezzl/1555657741135031/

RamblerNash

GURU HUNTER





Posts

: 24234

---

Join date

: 2015-02-19



He also is confirming Mr Fleming's experience (the 73 year old Nick Fleming and NOT the other 63 year old convicted criminal that critics keep claiming erroneously is Mr Fleming the intel provider) in identifying fraudulent bonds over past decades (the conference call yesterday provided more than enough hard evidence that Mr Fleming has proven experience and is an expert in this area he said)
That conference call must be riddled with lies.
https://www.dinardaily.net/t100139-fleming-update-6-9-21-73-year-old-nick-fleming-intel-provider-confirmed

RamblerNash

GURU HUNTER





Posts

: 24234

---

Join date

: 2015-02-19



---
Permissions in this forum:
You
cannot
reply to topics in this forum