POOFness for JAN 23: Get up, Stand up!
Hi, Folks - Received via e-mail: =====



Subject: Get up, Stand up!
From: "The Office of Poofness" <2goforth@humanus.ca>
Date: Sun, June 23, 2019 7:00 pm The Wailers "Get Up, Stand Up"
https://www.youtube.com/watch?v=UubfH-1S43k
POOF SAID

Greetings and Salutations,
REPEAT FROM 6-9-19
The name of the game is Money. Always, it is the Money. Money for repairs, for bills, for gifting for payments, for fun, for benevolent reasons and for rebuilding and repairing infrastructures. There are always needs that money can heal. You know all of this . Now what is the bottom line today for the gifts coming your way? ! Make no mistake they are gifts. You did not invest in these programs.You paid a paltry sum and you bought big time that the paltry sum you paid in was just the fee for a huge pay back. That was what got you into the program; it did all of us; so not putting you down or any one else. Just saying... What you await for is truly an outright gift to your consciousness for holding the game open for as long as it has been open. Now lets think about this? What will you do with the funds? Do you got out of debt; do you invest; do you gift it? Do you help others that need it worse than you do? What is money? Money is energy., simply energy. You could use the energy to pay off debt now couldn't you? The real reason you want this to happen is to take the pressure off, get yourself out of sight out of mind when the shift happens and It is going to happen!!!! You were told that years ago; that before anything would happen there would be very difficult times and that is putting it mildly out of those who have sensitive ears. So just play with all of this and check out how accurate it has been. So what do we have today? We have all kinds of rumors floating that it is happening soon; phone numbers are hitting the airwaves soon; and the trucks are backing up with the money. Money!! Let me assure you, that all of this has not been for naught but it isn' t happening the way that you want to think that it is. You will not go in and collect a hunk off cash and a promissory note for the balance. No that isn t the game!!! There are some tricks and some legalese that has to play into this and it will. Stop and think what good does it do to gift you with funds that as soon as you walk out of the door someone is standing by ready to talk your ear off and get into your good graces and take it from you? Anything can happen... and it will!!! This is the time that you have long been waiting for. Make good use of your time you have left to figure out what your game plan is. The troops are all ready to hand over the pieces of paper that you will receive. You will have to prove that you are who you say you are and you will have to be on your best behavior. Act out or offensively and you will get asked to leave. You are at the mercy of the doling out ones!!!! You are closer than you have ever been!!!!That s the bottom line truth. And yes you are getting much closer !!!!!! Do what is before you and start expressing gratitude. Blessings come to those who bless what they have. Poof



SUSAN SAYS Dear Community, Individuals with dark hearts and minds have used almost all of their bargaining chips to no avail, they are struggling mightily to keep a toehold on their greatly diminished power, so upheaval will continue for a while. We know that you would like "a while" put into a specific timeframe, but that cannot be done with any accuracy. It is not only the difficulty of assessing linear time in the timelessness of the continuum; much more so, it is the countless free will decisions that are shooting into the collective consciousness every second and moving the "time" yardstick in the energy field of potential to sooner or later. What we can tell you is, the dark ones are gently accepting that their time of controlling life on Earth is over. But it is! And, as you observe their futile struggle to cling to their last remnants of influence, please keep in mind what we told you some time ago—it is as true in this moment as it was then: Planetary vibrations will strengthen and advance only endeavors that best serve Earth and all her life forms; anything to the contrary cannot be long-lasting. [MessagesfromMatthew] June 14, 2019 - The PP's trajectory remains the same, a moment by moment conclusion. Namaste,
Susan Consultations are available for a limited time..... For those that have expressed concern regarding beneficiaries, change of addresses and lost documentation. Scheduled consultations are available for a $30.00 donation. Go to 2goforth@safe-mail.net for questions and scheduling. Please include in the subject line: Susan consult and include your time zone.


ZAP SAYS

HI ALL, THERE IS A WORLD, A SECRET WORLD, THAT UNDERPINS OURS. IT IS FULL OF MYSTERY AS WOULD BE EXPECTED BUT JUST BY A BIT OF DISCERNMENT CAN BE EXTRAPOLATED PRETTY EASILY. EVIDENCE IS ALL AROUND US ATTESTING TO THIS SECRET WORLD THAT HELPS TO SHAPE OURS AND PROVIDES ITS FOUNDATIONS. IT IS SPIRITUAL, NOT RELIGIOUS. THE RELIGIONS OF THIS WORLD OF OURS HAVE KILLED ENTIRE POPULATIONS IN THE NAME OF A DEITY WHOEVER IT IS DEEMED TO BE AT THE TIME. IF YOU LOOK AT THE MACRO SCALE OF THESE EVENTS IT IS PRETTY CLEAR HOW IDIOTIC THEY ARE. KILL IN THE NAME OF (INSERT NAME) BECAUSE (INSERT NAME) IS ON OUR SIDE AND THE HELL WITH ALL OTHERS. AND PEOPLE FORGET THAT THEY ARE KILLING THEMSELVES (OTHER PEOPLE) WHEN THEY KILL. SUCH IS THE PRICE OF LISTENING TO DOGMA AND WORDS SPEWED OUT OF THE MOUTHS OF PRIESTS AND IMAMS AND SHAMANS AND DEACONS AND MINISTERS AND OTHER SO CALLED HOLY PEOPLE. IT ALL COMES DOWN TO "PRAISE THE LORD, AND GIVE ME MONEY". OH JOY. ARE WE SO GULLIBLE THAT WE CAN NOT THINK FOR OURSELVES AND DETERMINE WHAT IS SPIRITUAL AND WHAT IS NOT? I THINK WE ARE A BIT BRIGHTER THAN THAT. COMMON SENSE PREVAILS IN SPIRITUALITY, NOT IN DOGMA. SO I SUGGEST THAT YOU STEP BACK A LITTLE AND TAKE A HARDER LOOK AT WHAT YOU ARE SUPPOSED TO FOLLOW BLINDLY BECAUSE SOMEBODY TOLD YOU TO DO SO. WE ARE NOT LEMMINGS. REALLY.
I COULD GET INTO THIS AGAIN BUT IT WOULD BE REPEATING THE OBVIOUS. YOU ALREADY KNOW THE REST OF THAT I TRUST. I JUST WATCHED THE FILM "SGT WILL GARDNER". IT HIT AGAIN THE PLIGHT OF OUR VETERANS. ONE OF THE THINGS TO DO ON OUR PLATE IS TO DO SOMETHING ABOUT THE VETERANS THAT HAVE GIVEN SO MUCH, AND HAVE BEEN SCREWED OVER BY THE SYSTEM WHEN THEY COME BACK. THEY GET A THANK YOU FOR YOUR SERVICE IN THE FORM OF A KICK IN THE BUTT TO THE CURB FOR THE MOST PART. THE TRUMPSTER HAS DONE MUCH TO CHANGE THE LAWS TO MAKE IT EASIER ON THEM, BUT IT IS FAR FROM ENOUGH IN MY REFLECTION. THESE GUYS AND GALS HAVE GIVEN EVERYTHING TO PRESERVE A WAY OF LIFE THAT IS NOTHING SHORT OF EXTRAORDINARY IN AN AMAZING COUNTRY. NOW PLEASE REMEMBER THAT I AM NOT AN AMERICAN BECAUSE OF A DECISION BY MY PARENTS TO EMIGRATE TO CANADA INSTEAD OF AMERICA. IT WAS CLOSE CALL OTHERWISE I WOULD BE RAISED IN NEW YORK OR LA. NEVERTHELESS, I HAVE ALWAYS HELD A VERY WARM SPOT FOR THE USA IN MY HEART AND CONSIDER IT LIKE ANOTHER HOME. SO I LOOK AT THE THINGS THAT HAPPEN TO THE PEOPLE IN THE USA WITH DIFFERENT EYES, AND THE LARGEST INEQUITY I SEE IS THE VETERANS AND WHAT THEY EXPERIENCE. HOW COME THEY ARE NOT LOOKED AFTER WHEN THEY COME BACK? WHY DOES THE SYSTEM IGNORE THEIR PLIGHT LIKE IT DOES? THIS TO ME IS UNCONSCIONABLE CONDUCT. I FOUND THIS STATISTIC AT THE END OF THE FILM: Although it is impossible to gauge accurately, findings estimate approximately 50,000 veterans are still homeless on any given night in the USA. A recent DoD report states that 383,947 veterans have been diagnosed with war related Traumatic Brain Injuries (TBI) since the year 2000. In 2015, a VA Inspector General's report revealed that 307,000 veterans died while awaiting pending healthcare claims. The VA National Suicide Data Report claims that the average number of veterans who die by suicide each day remains unchanged at 20 per day. THERE IS ABSOLUTELY NO REASON WHY THIS HAS TO BE THIS WAY. BILLIONS ARE SPENT ON MAKING A NICE NEW SHINY GRENADE, BUT THE VETERANS DON'T GET THE CARE THEY NEED AND DESERVE. WHEN I DOVE INTO THIS MORE AND MORE, A GREAT WAVE OF SADNESS SWEPT OVER ME. IN THIS MODERN AGE, WE CAN LOOK AFTER OUR SOLDIERS QUITE EASILY JUST BY DEVOTING A FRACTION OF THE BUDGET TO THAT. WHY WE DO NOT IS BEYOND ME. MY FATHER SERVED AND WAS A TRUE HERO SAVING MANY LIVES IN WWII. HIS DECORATIONS WERE FEW BUT SIGNIFICANT. ONE WAS THE EQUIVALENT OF THE VICTORIA CROSS. HE RARELY TALKED ABOUT HIS TIME ON THE FIELD AND WAS VISIBLY MOVED WHEN HE SAW TV SHOWS LIKE "COMBAT" WHICH WAS A FAVORITE OF MINE AS A KID (DATING MYSELF HERE). HE LEFT THE ROOM WHEN IT WAS ON. I DID NOT UNDERSTAND THIS UNTIL I WAS MUCH OLDER. HE WAS ARMY – I WENT NAVY (I LOVE WATER) JUST TO EXPERIENCE LIFE IN SERVICE BECAUSE OF HIM. ALTHOUGH ONE OF THE TO-DO ITEMS IS TO LOOK AFTER VETERANS IN OUR ORGANIZATION, THE EXTENT OF OUR SERVICE TO THEM IS GOING TO BE A TAD MORE THAN I ORIGINALLY THOUGHT AND IT IS REALLY NEEDED. THEY DESERVE EVERYTHING WE CAN DO FOR THEM TO ACKNOWLEDGE THEIR SERVICE, AND THIS ALSO EXTENDS TO ALL LAW ENFORCEMENT AS THEY TOO SERVE IN THE SAME WAY ALBEIT ON FRIENDLIER GROUND. WE WILL EMPLOY MANY TO SERVE OUR HUMANITY IN OUR EFFORT. SHOULD WORK OUT OK I FIGURE BECAUSE OF THE ORIGINAL MINDSET THAT PROPELS US TO BE IN SERVICE. THE WHOLE THING REGARDING THE TREATMENT OF VETERANS PROMPTED ME TO WRITE ANOTHER BIT OF PROSE BASED ON WHAT I FELT WHEN I WATCHED THE FILM. I INCLUDE IT BELOW. IN PARALLEL, THE HOMELESS QUESTION WILL BE ADDRESSED. TOO MANY HAVE BEEN BEATEN UP AND DISCARDED BECAUSE THEY COULD NOT MEET A MORTGAGE, OR THEY WERE OVERWHELMED BY DEBT OR OTHER CIRCUMSTANCE AND FORCED TO THE STREET. THIS SHOULD BE IMPOSSIBLE IN OUR SOCIETIES BUT IT HAPPENS FOR NO OTHER REASON THAN GREED AND LOVE OF MONEY. THIS MUST STOP AND WE WILL DO WHAT WE CAN TO HELP THAT ALONG. LOOKING AT PICTURES OF BIG EYED KIDS IN AFRICA WITH FLIES ON THEIR FACE MAY STIR SOME TO DIG INTO THEIR WALLETS AND DONATE TO SOME ORGANIZATION THAT IS SUPPOSED TO HELP THEIR PLIGHT, BUT THE OVERWHELMING MAJORITY OF SUCH ORGANIZATIONS POCKET THE MAJORITY OF THE MONEY, AND ONLY THROW A FEW BOTTLES OF WATER OR A SACK OF RICE TO THOSE IN NEED. SICK. OR THE WARLORDS OF A REGION INTERCEPT RELIEF SUPPLIES AND SELL THEM ON THE BLACK MARKET. SICKER STILL.



WE ARE INSTALLING SECURITY AND GOVERNANCE MEASURES TO ENSURE THE HELP WE PROVIDE WILL ACTUALLY REACH THOSE THAT NEED IT. THIS WILL HAVE TO INCORPORATE SOME BAD ASS EX-FORCES GUYS TO MAKE SURE THIS HAPPENS. THAT PART CAN BE HANDLED BY SOME OF THE VETERANS THAT WISH TO DO THIS, OR CURRENT ACTIVE OR OFF-DUTY PERSONNEL DEPENDING ON THE JOB AT HAND. SAD REALITY OF THIS EFFORT, BUT IT HAS TO BE DONE IF IT IS TO BE OF ANY EFFECT. CURRENT EFFORTS SEEM TO FALL SHORT. THIS FALLS UNDER OUR MISSION TASK OF CHILDREN, SENIORS AND WATER FIRST AND FOREMOST. STANDING UP FOR THOSE THAT CAN NOT STAND UP FOR THEMSELVES IS A DUTY THAT FALLS ON EVERYBODY'S SHOULDERS IN MY REFLECTION, AND WE SHALL DO NO LESS. I HAVE DONE THIS FOR MANY THROUGH YOUR DONATIONS, AND THAT JUST BY ITSELF HELPED SO MANY AND SAVED SOME LIVES. MAKE NO MISTAKE IT IS HARD TO DO THAT BECAUSE AT A CERTAIN POINT, IT GETS OLD AND PEOPLE STOP CARING AND BEGIN TO THINK THE ASKING IS ALL A SCAM. THEN IT BECOMES REAL HARD WHEN YOUR EFFORT IS STYMIED BY OTHERS THAT DRIVE ARMCHAIRS AND ARE NOT ON THE FRONT LINES. REGARDLESS, IT WAS ENOUGH TO SERVE THE CRITICAL CASES AND GET US OVER THE HUMP. WITH THE RELEASE OF FUNDS, THINGS WILL CHANGE DRAMATICALLY NOW AND MANY THAT HAVE GONE THE OTHER WAY WILL BE ATTRACTED BACK TO PARTAKE OF THE WATERS THAT WILL FLOW AND DRINK FROM THEM. THIS IS A PATTERN THAT HAS HAPPENED TIME AND AGAIN AND IT IS NOTHING NEW. ONLY IN TIMES OF CRISIS WILL ANYBODY KNOW WHO STANDS WITH THEM, AND THIS HAS ALWAYS REMAINED TRUE. IT IS DIFFICULT TO PRESENT YOUR THROAT FOR CUTTING, BUT ONLY THEN CAN YOU TELL BY HOW THEY CUT IT. ON BEHALF OF OUR ORGANIZATION, WE THANK ALL OF YOU THAT HAVE SERVED AND STOOD WITH US AND KEPT US ALIVE TO DO THIS WORK FOR OUR HUMANITY. WE WILL NOT DISAPPOINT.



I BOW TO YOU AND THANK YOU FROM THE DEPTHS OF MY HEART. MUCH LOVE AND GOD BLESS. LOVE AND LIGHT
IN OUR SERVICE
ZAP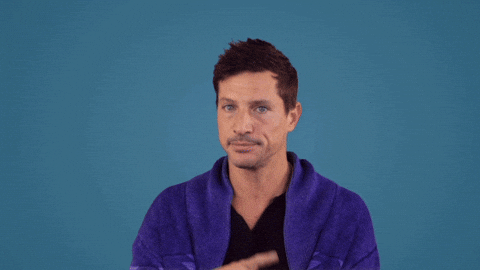 "GOD IS; I AM; WE ARE"
"BE GOOD, BE LEGAL, TELL TRUTH"
JUNE 23, 2019
"MAKE THE EARTH GREAT AGAIN"

"MEGA"

COPYRIGHT ZAP 2013-2019 On lonely shore of concrete step
Sits a veteran with a sign
Please spare change the only help
For a warrior now undone He gave his life his soul for us
Fighting shadows on the hill
Now he's fighting on a bus
Chasing dreams of freedom still Hand outstretched he looks forlorn
Disheveled collar turned up to sky
Sometimes hoping be reborn
To something not a lie Homeless now and ne'er forgotten
He traces steps that brought him home
Sons and daughters he's begotten
Disappear like so much foam A veteran sits on lonely steps
Hoping for some hope
His life is none and fleeting glance
Looking for some rope Do not forget and don't look down
On these brave souls that did so much
To keep our freedoms safe and sound
And now to find them in this lurch
They today are like a wisp
Bothersome and murky
Few do listen to the gist
Quietly forced out darkly Help them hold them they are dear
They gave their all for us with pride
Inside tears without the fear
Now discarded on their side A major wind of change now come
Looking for these souls at awful rest
We shall do what must be done
And give them all our very best A veteran sits and waits Zap



DID YOU KNOW? As we witness more and more information circulating of the imminent GCR/RV it is paramount that when forecasting plans for diversification of received funds you consider all laws and regulations that may affect the status or accessibility of those funds. Not only can your funds be frozen but you may see some jail time should you neglect your tax reporting obligations. Most are considering offshore accounts for various reasons such as diversifying accounts, long term travel plans abroad, project development and or investments.
CRS is the latest solution to cracking down on undisclosed offshore bank accounts by allowing entire countries to mandate their banks to share data into the pool of information which then gets fed to every other country to keep tabs on its citizens. It's the end of the "undisclosed Swiss bank account" the media often speaks of, but that doesn't really exist. So far, more than 100 countries, including most tax havens and offshore banking havens, have signed up, and most of those are already exchanging data. This follows years of banks asking "are you a US citizen or permanent resident?" to comply with FATCA, and it's all because of one regulation, the Common Reporting Standard, or CRS. The CRS is very similar to FATCA, except the exchange of Financial Accounts information under CRS is between countries other than the U.S. US citizens and resident aliens are subject to a separate set of rules called FATCA, (Foreign Account Tax Compliance Act) under which banks around the world report information on American account owners to the US government and the IRS. Pretty much all countries that don't report under CRS still report under FATCA, and it's your responsibility as a US citizen to report your accounts each year. Basically, if you're a US citizen, you need to report all foreign accounts no matter what. Residents of some countries are also required to report foreign bank accounts, even if information isn't automatically exchanged. If you live in a developed country, chances are you have some obligation to report your offshore bank accounts, even if the bank doesn't do it for you. The difference between, say, a British citizen and a US citizen is that the British citizen can declare him or herself non-resident in their country and move to a country that doesn't require reporting if they wish, whereas a US citizen must renounce their citizenship to achieve that. The CRS is a version of FATCA with alterations to accommodate various country's needs after decades of discussion and dialogue. The framework of CRS was finally issued in 2014 by the Organization for Economic Co-operation and Development (OECD). The Organization for Economic Cooperation and Development (OECD) has 35 member countries with market economies that work with each other, as well as with more than 70 non-member economies to promote economic growth, prosperity, and sustainable development. Its mission is to promote policies that improve the economic and social wellbeing of people around the world. Today, OECD member countries account for 63 percent of world GDP, three-quarters of world trade, 95 percent of world official development assistance, over half of the world's energy consumption, and 18 percent of the world's population. Every year, under the law known as the Bank Secrecy Act, you must report certain foreign financial accounts, such as bank accounts, brokerage accounts and mutual funds, to the Treasury Department and keep certain records of those accounts. You report the accounts by filing a Report of Foreign Bank and Financial Accounts (FBAR). In April, 2003, the Financial Crimes and Enforcement Network (FinCEN) delegated enforcement authority regarding the FBAR to the Internal Revenue Service (IRS). The IRS is now responsible for, investigating possible civil violations, Assessing and collecting civil penalties; and Issuing administrative rulings. Accounts held by financial institutions, government organizations and publicly traded entities are generally not reportable. Passive income earned on investments is usually in the form of interest, dividends or capital gains. The world is becoming a more difficult place in which to go offshore. There are more and more rules to be considered, and the existing rules are being enforced more strictly and more often. Real International diversification relies on legal strategies, not merely hiding money.
We must forget the idea that banking offshore makes you a criminal, because it doesn't. In order to accomplish a more positive image for offshore banking, we need to transition away from the idea of "hiding money" and into the idea of "diversifying our finances legally". The Foreign Account Tax Compliance Act (FATCA) is a U.S. law that was passed in March 2010 to discourage U.S. persons from evading U.S. tax using financial accounts (banks, mutual funds and brokerage accounts, segregated fund contracts and certain annuity and insurance contracts) held by outside the U.S. FATCA requires non-U.S. financial institutions to identify and report information to the U.S. Internal Revenue Service (IRS) on certain financial accounts held outside the U.S. by U.S. persons. Compliance with your local laws is the most important element. "Hiding money" is a thing of the past, and will usually catch up with you, so follow your requirements or find a legal way to change them. Seek proper council who are knowledgeable and proficient in all the global reporting regulations as well as establishing the proper account structures both domestic and international relative to your end goals. For a copy of the IRS FBAR Reference Guide send a request subject line " FBAR" to replytodjpost@gmail.com it has all the information you may initially need to be aware of including examples of application, exemptions and penalties. I have handed out a FATCA attachment in the past if you want a copy send a request subject line "FATCA" For further information on the OECD (Organization for Economic Cooperation and Development) visit www.oecd.org DJ Consultations are available for a $50.00 donation. Contact DJ at replytodjpost@gmail.com for details.

DONATIONS
The principals of this newsletter bear the bulk of cost of keeping this forum functional. Your DONATIONS have helped in securing the dedication and time required to deliver these messages. The support from our readers is the only means that have kept this forum alive. We are thankful and blessed by those of you who have shared in your generosity. Your ongoing support is essential to our continuation. Please help with what you can when you can to insure its success. All contributions from this request will be applied strictly to the production of this newsletter. Thank you for your assistance....Your support will be graciously received thru Paypal.com: acct. goneforthfornow@gmail.com
Love and Kisses,
Team "Poofness"
This post is for information and education purposes only. All representations, presentations, products and opinions are strictly that of the author and do not necessarily reflect the opinion or endorsement of the "Poofness News Letter" and its principals. All readers should perform their own independent due diligence before acting on any information provided.

===== --hobie

Thanks to: http://www.rumormillnews.com

*****************
Out Of Mind
www.oom2.com

Admin





Posts

: 5586

---

Join date

: 2011-08-16


Location

: Woodstock Nation



---
Permissions in this forum:
You
cannot
reply to topics in this forum