POOFness for JUNE 19: MIDWEEK BY ZAP 6-19-19
Hi, Folks - 40,000 Yuan = about $5,800 US Received via e-mail: =====



Subject: MIDWEEK BY ZAP 6-19-19
From: "The Office of Poofness" <2goforth@humanus.ca>
Date: Wed, June 19, 2019 5:29 pm


Zap Says
‌
HI ALL,

OUR COMMUNICATIONS ARE DOWN AT THE MOMENT BECAUSE OF A BROKEN COMPUTER (STILL NOT FIXED) AND NO FUNDS TO DO ANYTHING ELSE DESPITE ASSURANCES BY THE BANK THEY WILL RELEASE OUR FUNDS. THIS IS VERY FRUSTRATING AS WE ARE HANDCUFFED AND CAN NOT MOVE YET UNTIL OUR FUNDS CLEAR OUT, AND HOPEFULLY BY THE WEEKEND.
WE SEEM TO BE IN THE SAME BOAT AS A FEW OTHER SISTER ORGANIZATIONS THAT ARE EXPERIENCING THE SAME ISSUE DESPITE THEIR RELEASE. IT IS NOT MUCH FUN SITTING AND STARVING WHILE THE BANKS GO THROUGH THEIR FINAL PROCESS BUT NOTHING WE CAN DO.
ONE MAJOR CONCERN I HAVE IS OUR BROTHER GREG IN SHANGHAI WHO NEEDS A LIFE SAVING OPERATION, AND WE DO NOT HAVE THE 40,000 YUAN TO DO THAT WITH AS YET. AN OPENING (CANCELLATION) HAPPENED TODAY AND HE CAN GO IN ON FRIDAY BUT IT IS MONEY UP-FRONT. IF HE DOES NOT GO IN, THEN THE NEXT SCHEDULED SLOT IS IN AUGUST, AND HE WILL BE DEAD BY THEN. WHAT TO DO I DO NOT KNOW.
IF THERE IS AN ANGEL OUT THERE THAT VALUES LIFE ABOVE ALL ELSE, WE ASK YOU TO STEP FORWARD AND HELP OUR BROTHER. WE ARE SCRAMBLING HERE, BUT THERE ARE NO RESOURCES LEFT.
I CAN TELL YOU THAT EVERYTHING WE HAVE WORKED FOR IS COMING TO FRUITION IN MANY WAYS. BESIDES THIS RELEASE THAT IS IN PROGRESS, THERE IS ANOTHER ONE HERE THAT THE GOVERNMENT IS OVERSEEING AND IT IS MASSIVE. WE ARE DESIGNATED TO BE PART OF THAT AND PERFORM PROJECTS IN THE ASIAN REGION. THE TIMING FOR THAT IS SCHEDULED FOR SOMETIME NEXT WEEK, AND THAT TOO WILL JUST AUGMENT WHAT WE ARE ALREADY IN PROCESS OF.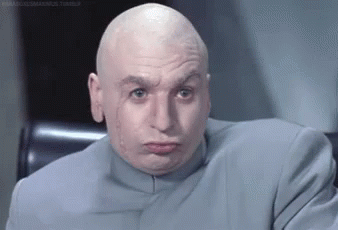 OVERALL WE ARE IN EXCELLENT POSITION TO BEGIN THE WORK AHEAD OF US ALL, AND TAKE A GOOD BITE OUT OF THE 120 MILLION PLUS KIDS AROUND THE WORLD THAT NEED ATTENTION (UN REPORT). FOOD, SHELTER, MEDICAL AND EDUCATION ARE THE ORDER OF THE DAY FOR THESE KIDS AND WE ARE HERE FOR THEM.
THE WATER TECHNOLOGIES WE HAVE WILL BE DONE IN PARALLEL TO THE KIDS AND PROVIDE THE WATER SOLUTION GLOBALLY. THERE ARE A LOT OF PLACES THAT NEED CLEANUP AROUND THE WORLD, AND THE WATER CREATION STATIONS WILL PROVIDE IMMEDIATE RELIEF IN AREAS WITHOUT GOOD WATER.
THERE ARE SO MANY THINGS TO ADDRESS AND THE MORE GOOD PEOPLE THAT DECIDE TO DO THIS WORK WITH US (OR OTHERS) THE BETTER AND THE FASTER THE JOB WILL GET DONE SO BE READY TO ROLL UP THE SLEEVES AND GET TO IT.
WE WILL DEFINITELY BEGIN WORK NEXT WEEK AND I CAN STATE THAT WITH A LARGE MEASURE OF CERTAINTY, SO BE READY AS WE WILL BE CONTACTING ALL THOSE THAT HAVE INDICATED THEIR INTENT TO WORK WITH US AND SUBMITTED THEIR RESUME.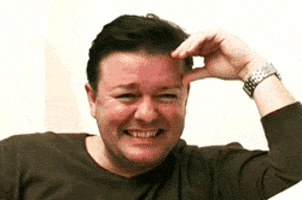 ALSO THAT SPECIAL FOUNDATION I HAVE TALKED ABOUT TO HELP THOSE IN CRITICAL NEED WILL BE SET UP SHORTLY AND STAFFED. THIS WILL BE A SEPARATE ENTITY THAT WILL BE OVERSEEN BY SOME VERY WISE AND COMPASSIONATE PEOPLE THAT ARE GEARED FOR THIS. OF COURSE THE COMPLIANCE PROCESS WILL MAKE SURE THERE IS NO FRAUD IN THAT EFFORT SO THAT SOME REFUGEE WITH SEVERAL KIDS OR WIVES THAT DRIVE BMW'S WHILE ON FOOD STAMPS DO NOT TAKE ADVANTAGE. THOSE THAT TRY WILL FACE A BACKLASH AS WE WILL NOT PUT UP WITH SUCH SHENANIGANS.
I GUESS THAT'S IT FOR THE MOMENT. JUST SOME THOUGHTS BEFORE WE BEGIN WORK.
AND AGAIN I APPEAL TO WHOEVER IS OUT THERE TO PERFORM AS AN ANGEL AND HELP OUR BROTHER HERE AND SAVE HIS LIFE. THIS IS VERY VERY SERIOUS AND WE DO NOT WANT TO LOSE ANOTHER ONE OF OUR TEAM. TOO MANY HAVE PASSED FOR NO GOOD REASON. WHETHER DONATION OR SOMETHING ELSE I DO NOT CARE, I JUST WANT HIM SAVED.
MUCH LOVE AND GOD BLESS.
LOVE AND LIGHT
IN OUR SERVICE
ZAP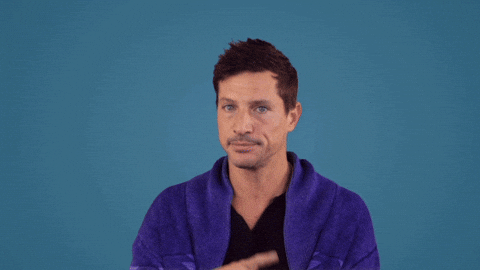 "GOD IS; I AM; WE ARE"
"BE GOOD, BE LEGAL, TELL TRUTH"
JUNE 19, 2019
"MAKE THE EARTH GREAT AGAIN"

"MEGA"

COPYRIGHT ZAP 2013-2019
‌

The principals of this newsletter bare the bulk of cost of keeping this forum functional. Your donations have helped in securing the dedication and time required to deliver these messages. The support from our readers is the only means that have kept this forum alive. We are thankful and blessed by those of you who have shared in your generosity. Your ongoing support is essential to our continuation. Please help with what you can when you can to insure its success. All contributions from this request will be applied strictly to the production of this newsletter. Thank you for your assistance....Your support will be graciously received thru Paypal.com: acct: goneforthfornow@gmail.com Love and Kisses, Team "Poofness" This post is for information and education purposes only. All representations, presentations, products and opinions are strictly that of the author and do not necessarily reflect the opinion or endorsement of the "Poofness News Letter" and its principals. All readers should perform their own independent due diligence before acting on any information provided.


===== --hobie

Thanks to: http://www.rumormillnews.com

*****************
Out Of Mind
www.oom2.com

Admin





Posts

: 5586

---

Join date

: 2011-08-16


Location

: Woodstock Nation



---
Permissions in this forum:
You
cannot
reply to topics in this forum