POOFness for JUN 2: High Time We Went
Hi, Folks - Received via e-mail: =====

Subject: High Time We Went
From: "The Office of Poofness" <2goforth@humanus.ca>
Date: Sun, June 2, 2019 7:00 pm "High Time We Went"
Joe Cocker
https://www.youtube.com/watch?v=MPs9c1jhMhw


POOF SAID

Greetings and Salutations, We are readying for the outlay, for the big bail or the bail-out that includes the swoop-down. Then the realism of it all will hit every one; this is the big " IT" and the Big It is turning on very soon; like a ball of fire and a bolt of lightning — We see the end result coming up the road a piece but it is very near and the offerings and the scuttlebutt and the bail outs and the shoot 'em cups are about to begin. Do not fret and do not talk about what you are getting. DO NOT talk about whatever you get! It is not realistic to let others know that the big thing has happened when it does. You take your own welfare into your own hands if you do that. We mean business! There are plenty to unleash their wares on you and convince you that what they have to offer is just what you need. Not so. Pay attention and keep your trap shut. That's the best advice we can give any one these days. You make your own beds without knowing how much that really means. Ask any lottery winner that has not gone underground. No matter if its 50 grand or more. no matter, just keep your own counsel. Poof

SUSAN SAYS Dear Community, I found this story which strikes a resonance in my heart as to how all of are using our focus to assist in the awaited change, raising the vibration of kindness and positivity. At a fundraising dinner for a school that serves children with learning disabilities, the father of one of the students delivered a speech that would never be forgotten by all who attended. After extolling the school and its Dedicated staff, he offered a question: 'When not interfered with by outside influences, everything nature does, is done with perfection.??Yet my son, Shay, cannot learn things as other children do. He cannot understand things as other children do.??Where is the natural order of things in my son?' The father continued. 'I believe that when a child like Shay, who was mentally and physically disabled comes into the world, an opportunity to realize true human nature presents itself, and it comes in the way other people treat that child.' Then he told the following story: Shay and I had walked past a park where some boys Shay knew were playing baseball. Shay asked, 'Do you think they'll let me play?' I knew that most of the boys would not want someone like Shay on their team, but as a fatherIalso understood that if my son were allowed to play, it would give him a much-needed sense of belonging and some confidence to be accepted by others in spite of his handicaps. I approached one of the boys on the field and asked (not expecting much) if Shay could play. The boy looked around for guidance and said, 'We're losing by six runs and the game is in the eighth inning. I guess he can be on our team and we'll try to put him in to bat in the ninth inning..' Shay struggled over to the team's bench and, with a broad smile, put on a team shirt.. I watched with a small tear in my eye and warmth in my heart. The boys saw my joy at my son being accepted. In the bottom of the eighth inning, Shay's team scored a few runs but was still behind by three. In the top of the ninth inning, Shay put on a glove and played in the right field. Even though no hits came his way, he was obviously ecstatic just to be in the game and on the field, grinning from ear to ear as I waved to him from the stands. In the bottom of the ninth inning, Shay's team scored again.
Now, with two outs and the bases loaded, the potential winning run was on base and Shay was scheduled to be next at bat.??At this juncture, do they let Shay bat and give away their chance to win the game? Surprisingly, Shay was given the bat. Everyone knew that a hit was all but impossible because Shay didn't even know how to hold the bat properly, much less connect with the ball.?? However, as Shay stepped up to the??Plate, the pitcher, recognizing that the other team was putting winning aside for this moment in Shay's life, moved in a few steps to lob the ball in softly so Shay could at least make contact. The first pitch came and Shay swung clumsily and missed.
The pitcher again took a few steps forward to toss the ball softly towards Shay.??As the pitch came in, Shay swung at the ball and hit a slow ground ball right back to the pitcher.
The game would now be over. The pitcher picked up the soft grounder and could have easily thrown the ball to the first baseman.??Shay would have been out and that would have been the end of the game.??Instead, the pitcher threw the ball right over the first baseman's head, out of reach of all team mates. Everyone from the stands and both teams started yelling, 'Shay, run to first! Run to first!' Never in his life had Shay ever run that far, but he made it to first base.??He scampered down the baseline, wide-eyed and startled. Everyone yelled, 'Run to second, run to second!'
Catching his breath, Shay awkwardly ran towards second, gleaming and struggling to make it to the base. By the time Shay rounded towards second base, the right fielder had the ball. The smallest guy on their team who now had his first chance to be the hero for his team. He could have thrown the ball to the second-baseman for the tag, but he understood the pitcher's intentions so he, too, intentionally threw the ball high and far over the third-baseman's head. Shay ran toward third base deliriously as the runners ahead of him circled the bases toward home.??All were screaming, 'Shay, Shay, Shay, all the Way Shay'
Shay reached third base because the opposing shortstop ran to help him by turning him in the direction of third base, and shouted, 'Run to third!
Shay, run to third!' As Shay rounded third, the boys from both teams, and the spectators, were on their feet screaming, 'Shay, run home! Run home!'
Shay ran to home, stepped on the plate, and was cheered as the hero who hit the grand slam and won the game for his team
That day', said the father softly with tears now rolling down his face, 'the boys from both teams helped bring a piece of true love and humanity into this world'. Shay didn't make it to another summer. He died that winter, having never forgotten being the hero and making me so happy, and coming home and seeing his Mother tearfully embrace her little hero of the day!
We all send thousands of jokes through the e-mail without a second thought, but when it comes to sending messages about life choices, people hesitate. We all have thousands of opportunities every single day to help realize the 'natural order of things.' So many seemingly trivial interactions between two people present us with a choice: Do we pass along a little spark of love and humanity or do we pass up those opportunities and leave the world a little bit colder in the process? A wise man once said every society is judged by how it treats it's least fortunate amongst them. You now have two choices: 1. Delete
2. Forward May your day be a Shay Day.!!! There seems to be a nuclear explosion of information gushing through the internet highways right now.... The clarion call has harmonized into "All Has Started, Deliveries Have Begun, GCR is Locked and Loaded and the 800#'s are Being Released as I Type."... BUT WAIT A MINUTE: NOT SO FAST !!!.... Those pesKy indictment releases are still causing quite a tug of war.!!! My understanding is, the dust will settle quickly and then the "Show Will Begin.".... Smile at your future and your future will smile back at you!! Namaste Susan check out this link: https://www.youtube.com/watch?v=vf9oJrCIUWw Consultations are available for a limited time..... For those that have expressed concern regarding beneficiaries, change of addresses and lost documentation. Scheduled consultations are available for a $30.00 donation. Go to 2goforth@safe-mail.net for questions and scheduling. Please include in the subject line: Susan consult and include your time zone.

https://youtu.be/n4T3R2ZjYf0



ZAP SAYS

HI ALL, I WENT TO A TRADITIONAL CHINESE HONG KONG WEDDING TODAY AND JUST GOT BACK. IT IS SIMILAR TO A WESTERN WEDDING BUT HAS CULTURAL DIFFERENCES WHICH ARE REALLY PRETTY COOL AS THEY ARE TOTALLY FAMILY ORIENTED. ONE MAJOR DIFFERENCE THOUGH IS THAT THE WEDDING IS CONDUCTED BY A LAWYER INS5TEAD OF A PRIEST, THE LAWYER THAT IS LICENSED TO WED COUPLES, AND THEY EXCHANGE RINGS AT THE FRONT TABLE WHILE THE LAWYER SPEAKS INTO A KARAOKE MICROPHONE GIVING THEM INSTRUCTIONS. THEY EXCHANGE THEIR OWN WEDDING VOWS, AND THEN WHILE THE FOOD FEAST BEGINS, THE NEXT 5 HOURS ARE TAKEN UP BY CONSTANT PHOTOGRAPHY OF THE BRIDE, THE GROOM, THE BRIDE AND GROOM, THE BRIDE, THE GROOM, THE IMMEDIATE IN-LAWS. THE BRIDE, THE GROOM, THE FIRST RELATIVES. THEN THE BRIDE, THE GROOM, AND A NONSTOP STREAM OF FRIENDS IN VARIOUS COMBINATIONS OF THE BRIDE, THE GROOM, THE RELATIVES, AND VARIOUS OTHER FRIENDS. BABIES GOT INTO THE ACT AS WELL AS THE CHILDREN THAT ATTENDED. OF COURSE THERE WERE SPECIAL SESSIONS FOR THEM. AFTER ABOUT 5 HOURS OF THIS, THEY FINALLY SAT DOWN TO HAVE FOOD - ABOUT A MOUTHFUL BEFORE THEY WERE CALLED BACK TO THE STAGE TO TAKE MORE PHOTOGRAPHS. THEY WERE TUCKERED OUT AND YOU COULD SEE THAT BUT THEY WERE HAPPY AND THAT'S ALL THAT COUNTS. THE FOOD WAS FABULOUS. I THINK SANDISK AND KINGSTON MAKE A KILLING IN MEMORY CARDS JUST ON WEDDINGS SINCE I SAW THE MAIN CARDS BEING DUPLICATED FOR OTHERS THAT WERE LINED UP. EVERYBODY WAS EXCHANGING PICTURES THEY TOOK OF EVERYBODY WITH ALL THEIR FRIENDS BY WECHAT. THAT WAS THE MAJORITY OF THE DAY AND NOW IT IS 1:00 AM ON MY SUNDAY NIGHT AND I AM WEDDINGED OUT. OH, INSTEAD OF TOASTERS OR BLENDERS PEOPLE GIVE RED ENVELOPES STUFFED WITH MONEY. THAT IS A MAJOR DIFFERENCE IN CULTURES. THE MONEY THE COUPLE GET ON THIS OCCASION HELPS OFFSET THE COST OF THE WEDDING. I DID NOT HAVE ANYTHING BUT MANAGED TO GIVE THEM MY LIVING EXPENSE MONEY. YOU CAN NOT NOT GIVE THE ENVELOPE.
WITH THE FIRST FUNDS ON THE WAY NEXT WEEK, I WILL BE ABLE TO GIVE THEM A WESTERN STYLE GIFT THEN AND SURPRISE THEM.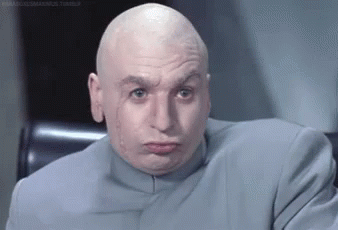 IN OTHER NEWS, THE RV SEEMS TO BE IN FULL SWING WITH EVERYBODY SAYING THAT PAYMENTS WILL BEGIN ON MONDAY. IF THAT DOES HAPPEN THEN HALLELUJAH. MORE PROJECT FUNDS. SINCE THERE IS NOT MUCH MORE TO SAY UNTIL NEXT WEEK WHEN THINGS BEGIN, AND BEING I AM TUCKERED OUT FROM A DAY OF "REVELRY" (TRANSLATED INTO DRINKING GUESTS UNDER THE TABLE IN SOME INSTANCES), I AM GOING TO GET SOME BADLY NEEDED REST. I THINK I HAVE CAMERA FLASH SYNDROME TO BOOT. MY EYES HURT. HAVE A GREAT SUNDAY AND SEE YOU WEDNESDAY. GOD BLESS. LOVE AND LIGHT
IN OUR SERVICE
ZAP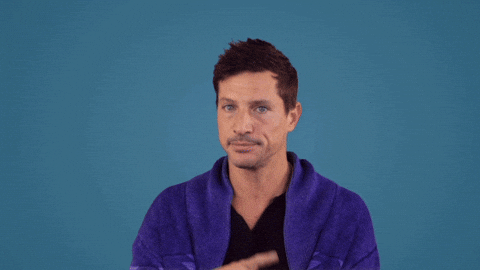 DID YOU KNOW? Because of the global economic infestation of the USD, the world economic communities are rising up in defiance. The capacity of the US to manipulate another country's wellbeing, one way or another, all stems from the USD. Any transaction that is settled in USD must pass through the Federal Reserve System. For example if someone in Paraguay is doing a transaction with someone in Chad and they want that transaction settled in USD it then has to pass through the Federal Reserve. The U.S. controls the Federal Reserve System, therefore giving the U.S. control over the transaction. And this is the card that is pulled out whenever the U.S. wants to control and manipulate other countries' decisions. I will never be a proponent of sanctions, embargoes or tariff hikes to serve a political agenda. Imposing sanctions or embargoes on a country only serves to hurt the citizenry. The mentality of these actions is that they will somehow force the government of the sanctioned country to bend to the will of the U.S. agenda. In reality it only serves to irritate and harm the population of the sanctioned country and foster hate for the U.S. It works in reverse and actually strengthens the country we are trying to hurt by gaining support from their citizens that otherwise might have been faltering or non-existent toward the existing regime. In addition to actually helping to reinforce a potential dictator's position, by harming their citizens, it forces that country to form new relationships with neighboring states, by-passing the USD by settling in different currencies. Thus was born the A.I.I.B., B.R.I.C.S and C.I.P.S. Russia wants to settle in Rubbles, China is coordinating mass efforts for transactions to settle in yuan and so on. Dependency Theory of Economic Development. Dependency thinking starts from the notion that resources flow from poor and underdeveloped states to a "core" of wealthy countries, which leads to accumulation of wealth in the rich states at the expense of the poor states. Developing nations are constantly being prostituted and natural resources being taken advantage of due to their economic conditions. Conditions the wealthier nations imposed. Wealthier nations acting as the "core" are accumulating treaties, understandings, relationships, forming cooperatives and alliances with surrounding Border States to be drawn upon when needed against a common foe. In this case the common foe is the U.S., at least when it comes to the control factors inherent with a reserve currency and the way it can be utilized to pressure economies. We see alliances forming in different sectors of the world, where mere decades ago some of these nations weren't even speaking, due to the common threat of economic manipulation. Tariffs by countries are just another way of imposing a tax on its citizens without calling it a "tax". When a tariff is imposed the increased price of those imported goods falls on the population or end consumer of the importing nation. Do you really believe the manufacturer of these goods are the ones absorbing those cost? Their profit margins remain the same or they couldn't stay in business. Countries wanting to increase revenues off their citizens and blame it on someone else call it a tariff. And don't think countries don't coordinate these efforts with each other. One leader calls another and says "Hey I need to generate a few billion dollars so I'm putting a tariff hike on ya, you need any extra dough, throw a tariff on me" Import taxes can be used as a means to control the competitive edge for a nation's manufacturing base meaning goods purchased in border is competitive with those imported. Actions being taken will release the strangle hold of the U.S. who consistently manipulates and interferes with other sovereign nations abilities to govern their own people through economic control mechanisms and threats. I recently read an article about a gentleman in Germany who was buying Cuban cigars from someone in Denmark and settling the payment in USD. His funds were confiscated by the U.S. because the U.S. has sanctions against Cuba. This type of activity can happen anywhere in the world when transactions are settled in USD. Countries that do business with countries the U.S. has sanctions on, must bend the knee to the U.S. and comply with said sanctions or be punished with sanctions of their own. In particular when a country settles the bulk of their international trade in USD which the majority of the world does. Sanctions are another manipulation tool. As I have stated in previous post "laws are merely a set of written exception", Sanctions are no different. The Treasury Department's Office of Foreign Assets Control (OFAC) administers and enforces economic sanctions imposed by the United States against foreign countries. "Sanctions represent the implementation of multiple legal authorities. Some of these authorities are in the form of executive orders issued by the President. Other authorities are public laws (statutes) passed by The Congress. These authorities are further codified by OFAC in its regulations. Exceptions can be granted to individuals wanting to do business with a sanctioned country by authorization from the OFAC to engage in a transaction that otherwise would be prohibited". Most U.S. sanctions do not block a government as a whole, nor do they prohibit all business with the country or transactions involving that jurisdiction. Depends on who they want to prop up or take down. So depending on the political influence, exceptions can be granted. These are some of the tools that the U.S. government uses: tariffs, sanctions and the USD to give them the power to enforce the action is what has the rest of the world fighting back. The creation of organizations like the C.I.P.S., AIIB, BRICS and other foreign institutions are the result of the bias behavior of the U.S. and the USD's role which has the global reserve currency. They are designed as alternatives to the U.S. controlled IMF, World Bank and Federal Reserve System. Hedging all currencies against a consensus (everyone agrees) of tier one asset values and bringing all currencies to their true value (GCR) will allow multiple settlement currencies to be utilized in various pockets of commerce throughout the world, effectively eliminating the control mechanism the USD provides. All reports would indicate that the rest of the world, outside the U.S., is ready and moving forward with the GCR. There is a geo-political aspect to this that is in a constant flux and everything else seems in place or agreed on. Funds have been and are being positioned to the various distribution channels (i.e. banks and paymasters); the gold wrapped accounts are positioned and allocated to back the currencies; all the fiduciary components (treasuries, central banks, banks) have protocols established, IT systems are implemented for accounting and surveying of the event (QFS) not fully operational but good enough to begin and grow as needed. Security measures are in place. All that remains is the political component. The problem with the political component is the hold-outs are using this as a tool to achieve their agendas. It could be border disputes, shipping lanes, military withdrawals, tariffs, vaccines, agriculture, treaty renewals, trade agreements and who knows what else. It could be one thing or all of the above. Each participating nation has to participate, and since that is understood, any sovereign who has an outstanding issue to be resolved will take advantage of the situation to gain position in unresolved or pending negotiations of those outstanding issues before signing off on the event to move forward. In addition to the broader view of international politics the impending indictments have their own set of political obstacles that are causing delays. The activities of significant transnational criminal organizations have reached such scope and gravity that they threaten the stability of international political and economic systems. These organizations have become increasingly sophisticated and dangerous to the governments, because they have increasingly become entrenched in the operations of our government, foreign governments and the international financial system, thereby weakening democratic institutions, degrading the rule of law, and undermining economic markets. Some, if not the bulk of, these indictments are being served to very influential people who support various political behaviors nationally and internationally. The ripple and whip-lash effect of those individuals being served can, and probably will, have a public out-cry in their defense, even though that out-cry comes from ignorance by the public of the crimes individuals are perpetrating. The purpose of these post is to educate those involved in the game. If you don't understand the rules you can't play the game. I constantly ask questions like why is the GCR happening, how will it happen, what are the obstacles to overcome, and what will be the effect from the GCR happening? Keeping an eye on the bigger picture and not looking at self-interest will give you a better understanding and unbiased perception. Part of the GRC implementation is that all sanctions be released. There are currently about 30 sanctions the U.S has imposed. Consider also that other countries have their own imposed sanction to deal with. For more information on how Sanctions operate send a request subject line 'Sanctions" to replytodjpost@gmail.com . DJ


Go to replytodjpost@gmail.com for questions and scheduling of a
Consultation.
Subject line: DJ consult (please include your time zone).
Consultations are available for a $50.00 donation.

DONATIONS The principals of this newsletter bear the bulk of cost of keeping this forum functional. Your DONATIONS have helped in securing the dedication and time required to deliver these messages. The support from our readers is the only means that have kept this forum alive. We are thankful and blessed by those of you who have shared in your generosity. Your ongoing support is essential to our continuation. Please help with what you can when you can to insure its success. All contributions from this request will be applied strictly to the production of this newsletter. Thank you for your assistance....Your support will be graciously received thru Paypal.com: acct. goneforthfornow@gmail.com
Love and Kisses,
Team "Poofness"

This post is for information and education purposes only. All representations, presentations, products and opinions are strictly that of the author and do not necessarily reflect the opinion or endorsement of the "Poofness News Letter" and its principals. All readers should perform their own independent due diligence before acting on any information provided.


===== --hobie

Thanks to: http://www.rumormillnews.com
*****************
Out Of Mind
www.oom2.com

Admin





Posts

: 5610

---

Join date

: 2011-08-16


Location

: Woodstock Nation



---
Permissions in this forum:
You
cannot
reply to topics in this forum