[size=35]Libyan officials reveal signs of al-Baghdadi's existence and safe place[/size]
2019-06-01
[size=35]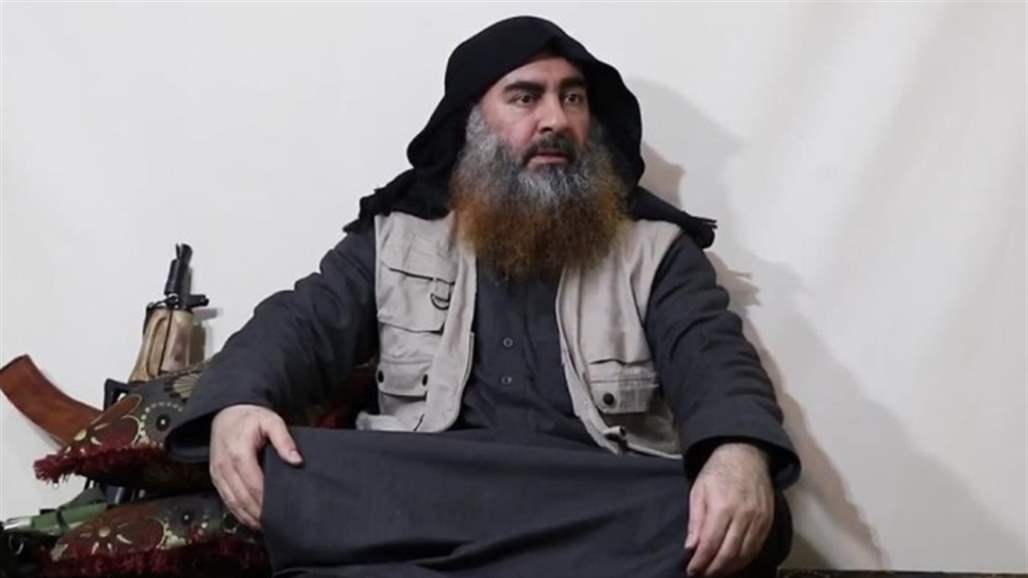 [/size]
Some of the signs bear the hallmarks of the presence of Abu Bakr al-Baghdadi in Libya, but there is no clear evidence at the moment, Libyan officials said.
Officials warned of the implementation of "terrorist operations in the coming period in any Libyan region, especially after the arrival of weapons and ammunition to Tripoli, which can be used in operations in the west or the east as well as the south of Libya," they said.
"There is no conclusive evidence so far about the presence of al-Baghdadi in the Libyan territory, but there are indications that this is possible," said Talal al-Mayhoub, head of Libya's National Defense and National Security Committee.
"The arrival of terrorist elements from Syria and Iraq has several nationalities in the past period, and the arrival of military consignments, weapons and ammunition indicates that the organization and its leaders are seeking to benefit from the situation in Tripoli," he said in a special statement carried by SPOTNIK on Saturday. And militias belonging to the militias and the Muslim Brotherhood in Libya, in order to repel the operation of the Libyan army, and then start to build their bases, but they will not succeed, "he said.
He stressed that "the fertile environment is now present in Tripoli and Misrata, and that Abu Bakr al-Baghdadi if found will be in Tripoli or Misratah or between them."
"The international community is closely following the transfer of arms and ammunition to the capital of Tripoli from Turkey, violating international law and Security Council resolutions, and that requires urgent measures to stop these operations," he said.

For his part, Hamed al-Khayali, dean of the municipality of Sabha, said that "the crisis is to penetrate the western border land and sea of ​​Libya, which led to the arrival of multinational terrorist elements over the past periods."
"The arrival of elements, equipment and ammunition to Libya in the past period indicates the possibility of carrying out large operations in any region of Libya in the coming period, especially in light of the involvement of the armed forces in the Tripoli operation," he said.
He added that "the arrival of terrorist elements to Tripoli confirms the inevitability of resolving the process there, and that in the event of the return of the army without the entry of the capital and the expulsion of groups, it will fall in the hands of terrorist groups and battalions, which is more serious than the organization," Daash "terrorist, which will reflect negatively on all Libya "He said.
He stressed that "the leaders of groups and battalions are present in Misurata, while the elements are heading to fight in the capital."
The French magazine "John Afrique" reported on Friday that Tunisia has tightened security at its southern border after receiving information from the international coalition led by Washington, stating that the leader of the "Daash" Abubaker al-Baghdadi, is in Libya.
https://www.alsumaria.tv/news/%D8%AF%D9%88%D9%84%D9%8A%D8%A7%D8%AA/306309/%D9%85%D8%B3%D8%A4%D9%88%D9%84%D9%88%D9%86-%D9%84%D9%8A%D8%A8%D9%8A%D9%88%D9%86-%D9%8A%D9%83%D8%B4%D9%81%D9%88%D9%86-%D9%85%D8%A4%D8%B4%D8%B1%D8%A7%D8%AA-%D9%88%D8%AC%D9%88%D8%AF-%D8%A7%D9%84%D8%A8%D8%BA%D8%AF%D8%A7%D8%AF%D9%8A-%D9%88%D8%A7%D9%84%D9%85%D9%83%D8%A7%D9%86

claud39

VIP NewsHound





Posts

: 15542

---

Join date

: 2018-11-04



---
Permissions in this forum:
You
cannot
reply to topics in this forum