MY RESPONSE TO KEVIN AND JBK0606 OF DINAR DAILY AND ANYONE ELSE
April 13, 2017
MY LADIES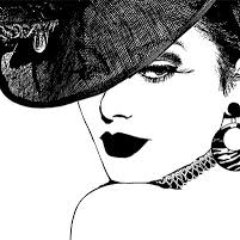 IN RESPONSE TO KEVIN AND JBK0606 OF DINAR DAILY AND ANYONE ELSE THAT WANT TO KNOW WHY I MADE THAT POST YESTERDAY. YOU ARE BOTH RIGHT I USED TO BE INVOLVED WITH FRANKS FORUM FOR A BIT. I REACHED OUT TO FRANK ONE DAY SEVERAL YEARS AGO ABOUT SOMETHING I SAW ON A BANKING WEBSITE IN IRAQ. I HAVE SAID MANY TIMES I THOUGHT FRANK WAS THE REAL DEAL. MY PARTNER IN THIS DINAR ADVENTURE WAS A FAITHFUL FOLLOWER OF FRANKS, ME BEING SOMEONE THAT WAS NOT PAYING ATTENTION TO WHAT WAS HAPPENING WITH DINAR FOUND FRANK TO BE ENTERTAINING AND I REALLY THOUGHT HE WAS SINCERE FOR A PRETTY LONG TIME, HE ASKED ME TO COME ON A CALL WITH HM AND THE REST IS HISTORY.
FROM THERE SOMEONE IN A SKYPE ROOM I WAS IN INTRODUCED ME TO PIF AND I FOUND HIM TO BE SINCERE, A BIT LONG WINDED, BUT THERE SEEMED TO BE SOMETHING GENUINE TO HIM. NOW TO SET THE RECORD STRAIGHT I NEVER GOT INVOLVED IN ANY GROUP THING WITH HIM AND I NEVER GAVE HIM CURRENCY. IN FACT AFTER LOOKING AT THE WHOLE "GROUP THING" I MADE A POST ABOUT WHAT I THOUGHT OF GROUPS AND LEFT IT THERE.
I WILL ADMIT I DID GET WRAPPED IN THE DINAR STORY JUST LIKE EVERYONE HERE DID AT SOME POINT. BUT IT WAS NOT UNTIL FRANK CAME TO ME AFTER I DID A FEW CALLS WITH HIM AND I REALLY BELIEVED WE WERE ALL ONTO SOMETHING BUT THEN HE SHOWED ME THE BUSINESS SIDE OF THE DINAR ADVENTURE AND MY EYES WERE OPENED. I TOLD HIM I WAS NOT INTERESTED IN USING THE DINAR COMMUNITY AS A BUSINESS I DID A LAST CALL WITH NOVA AND TRIED TO SET THE RECORD STRAIGHT, HE FLIPPED OUT AND ENDED THE CALL AND WE PARTED WAYS.
NOW JBK0606 AS FOR THE PIF FORUM..WELL I REMEMBER THAT DAY YOU SPEAK OF WITH THE PINGING AND I CRINGE. IF YOU REMEMBER I DID NOT UNDERSTAND IT ALL AND WAS ASKING THE FORUM WHAT IT MEANT, AND YES I WAS SOOOOOO VERY STUPID BACK THEN. OH BROTHER. I DO REGRET HAVING INTRODUCED MARK TO FRANK AND I DO REGRET THAT THE FORUM THEN STARTED FOLLOWING FRANK. BUT WHAT'S DONE IS DONE.
NOW AFTER ALL OF THAT NOISE QUIETED DOWN NOVA AND MEMPHIS AND A FEW VERY SMART PEOPLE THAT WERE CLOSE TO ME STARTED LOOKING FOR THE TRUTH ABOUT THIS. WHEN WE SAW ARRESTS TAKING PLACE WE WERE QUICK TO SEE THAT THE DINAR WAS NOT A SCAM BUT THE WAY IT WAS BEING USED WAS THE ACTUAL SCAM. THE MONEY WAS BEING MADE IN THE LYING ABOUT THE DINAR.
SO GUYS YES AS I HAVE SAID MANY TIMES I WAS DRINKING THE KOOL AIDE BACK THEN TOO. BUT WHEN I AND MY LITTLE GROUP OF PEOPLE STARTING LOOKING OUTSIDE OF IRAQ AND STARTED LOOKING AT GLOBAL CURRENCIES AND READING WHITE PAPERS AND THE IMF SITE AND SAW HOW OTHER COUNTRIES RE DENOMINATED OR DEMONETIZED THEIR CURRENCY THAT WE VERY QUICKLY REALIZED THERE WOULD NEVER BE A WINDFALL WORTH MILLIONS AND MILLIONS OF DOLLARS. THAT REALIZATION WAS VERY SOBERING AND THAT WAS A BIG BITTER PILL TO SWALLOW. BUT FOR ME THE PILL WAS EVEN BIGGER BECAUSE THERE WERE PLENTY OF PEOPLE LOOKING TO ME FOR SOME SORT OF POSITIVE NEWS. SO IN SEPTEMBER OF 2015 I MAD A LAST POST AND TOLD EVERYONE THERE WOULD BE NOTHING TO SEE UNTIL 2017 SOMETIME WHICH IS THE DATES THE CBI WAS QUOTING.
I SPENT A COUPLE YEARS READING AND LEARNING A FEW PEOPLE STAYED WITH ME THAT UNDERSTOOD NOTHING WAS HAPPENING WITH THE DINAR AND WE WENT ON OUR MERRY WAY. MY PRIMARY FOCUS IS ON GREEN FINANCE BUT EVERY NOW AND AGAIN I GET DRAGGED BACK INTO DINAR STUFF. THIS IS ONE OF THOSE TIMES. NOW HERE WE ARE IN 2017 AND WHAT ARE WE SEEING??? PLENTY THE DINAR WILL TRADE INTERNATIONALLY AND IT WILL DO IT SOON BUT THE PRICE WILL BE THE SAME AND FOLKS WILL BE LOOSING THEIR MINDS AND THAT IS HEART BREAKING.
SO I WANT TO SET THE RECORD STRAIGHT I AM NOT BITTER AND THERE WAS NO BIG FIGHT OR SEPARATION THAT HAPPENED TO CHANGE MY MIND, I WAS NOT SCAMMED OUT OF DINAR AND I DID NOT GIVE IT TO ANYONE I SIMPLY DISAGREED WITH MAKING THE DINAR A BUSINESS AND I APPLIED SOME CRITICAL THINKING AND THAT IS WHAT I STILL DO TODAY. I'M NOT 'GETTING EVEN" WITH ANYONE FOR ANYTHING THAT'S NOT MY THING. ANYONE WHO KNOWS ME KNOWS I'M NOT A FAN OF DRINKING POISON WHILE ALL THE TIME HOPING MY OFFENDER DIES, THAT'S JUST COUNTERPRODUCTIVE TO "GET EVEN" TAKES TOO MUCH NEGATIVE ENERGY.
MY SKYPE ROOM SELDOM FOCUSES ON THE DINAR AT ALL WE HAVE OTHER THINGS TO TALK ABOUT, I IGNORE THE RANTINGS OF THE GURUS TO A POINT, BUT AS MY POST STARTED OUT SAYING WHEN MY EMAIL STARTS BLOWING UP I FEEL CALLED TO RESPOND AND THESE PAST COUPLE OF WEEKS THERE IS A HUGE URGENCY BEING SPREAD BY FRANK AND HIS TEAM AND PEOPLE ARE BUYING CURRENCY AGAIN. I AM TIRED OF HAVING TO BURST THE DREAMS OF THE MISINFORMED BECAUSE OF FANTASIES THAT HE IS SELLING AMONG OTHER THINGS.
I AM SIMPLY CALLING EVERYONE THAT CHOOSES TO FOLLOW THESE GURUS DAILY TO HOLD THEM ACCOUNTABLE. DO NOT COME TO ME FOR VALIDATION OF WHAT THEY ARE SAYING BECAUSE YOU WILL NOT LIKE MY ANSWERS, ASK THEM THE HARD QUESTIONS, ASK THEM HOW CAN THIS HAPPEN OR WHAT DO YOU MEAN BY THAT AND MAKE THEM ANSWER YOU AND NOT JUST DISMISS YOU AS BEING NEGATIVE, YOU PAY ENOUGH MONEY IN PRIME MEMBERSHIPS AND FEES THAT YOU DESERVE THE ANSWERS FROM THEM NOT ME. REALITY WAS HARD FOR ME TOO BUT NOW I'M ONTO OTHER THINGS WITH A SOLID LEVEL OF UNDERSTANDING.
IF THE REST OF THE DINAR COMMUNITY WOULD TAKE OFF THE MILLIONAIRE GLASSES YOU WILL SEE THAT ALL IS NOT LOST AND IRAQ IS NOT IN A VACUUM THEY WILL RESPOND IN THE SAME WAY EVERY OTHER CURRENCY OF EVERY OTHER COUNTRY HAS.
I HOPE THIS CLEARS THINGS UP FOR YOU BOTH AND ANY ONE ELSE THAT WANTS TO KNOW WHAT IS BEHIND THE POST. I USED TO BE A FOLLOWER UNTIL I APPLIED CRITICAL THINKING, AND ALL OF YOU CAN DO IT TOO!
THIS ENDS THE BACK AND FORTH NOW…
LOVE TO ALL…..…MY LADIES
http://www.myladies.co/response-kevin-jbk0606-dinar-daily-anyone-else/
Last edited by Ponee on Tue Apr 30, 2019 12:13 pm; edited 1 time in total
Admin





Posts

: 38191

---

Join date

: 2011-08-09



I actually never saw this post she made until today, so I thought it would be good to bring it here.  My respect for her honesty is immeasurable.
Admin





Posts

: 38191

---

Join date

: 2011-08-09



---
Permissions in this forum:
You
cannot
reply to topics in this forum