GURU HUNTER





Posts

: 20039

---

Join date

: 2012-04-10



VIP Member





Posts

: 367

---

Join date

: 2019-01-24



So Dave is going back to Puerto Rico. LOL
Here's a video he did with a Dinar Dealer that was also hosting Dave's workshop 5 years ago.
That same dealer was raided by the FBI along with The Sterling Currency Group.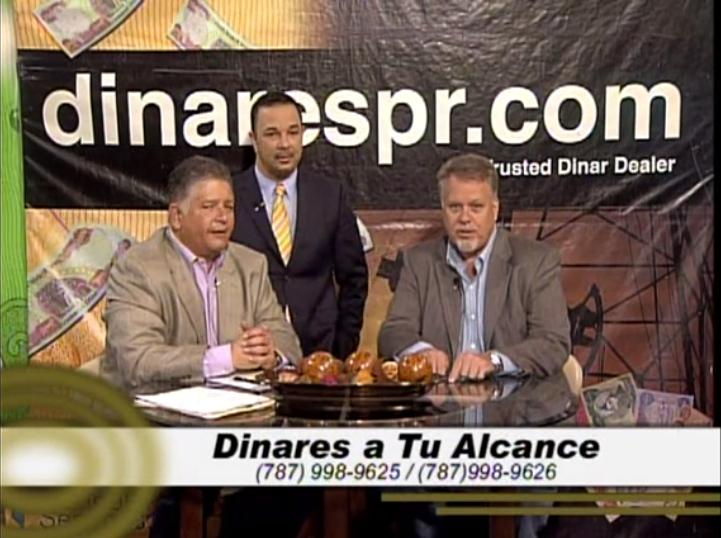 ~~~~~~~~~~
FBI raids business selling dinars
Mendez visit the offices of Internet Management for a fraud investigation
Wednesday, June 3, 2015 - 7:58 a.m.
Updated: Wednesday, June 3, 2015 - 10:15 a.m.
By 
Mariana Cobian
Internet Management Mendez is located on Roosevelt Avenue.  ( 
JUAN LUIS MARTINEZ
 )
 The raid conducted by the Federal Bureau of Investigation (FBI, for its acronym in English) during the morning in a business that sells dinars, located on Roosevelt, Hato Rey Avenue, is related to a fraud investigation, He confirmed the press spokesman of the federal agency, Moses Quiñones.
"In general, we could say it's a case of fraud," the official told this newspaper.
He explained that a federal grand jury takes nearly a year investigating the alleged fraud which did not elaborate.
FBI agents, accompanied by the IRS and police officers in Puerto Rico, arrived at about 7:00 am at the offices of Internet Management Mendez.  Quinones explained that could be there until noon.
He said that, in general, in raids seeking documents and computers.
So far, it is not anticipated that the FBI made arrests related to this intervention.
Mendez Internet Management is dedicated to the sale of dinars.  The business is best known for his radio and television programs, called "The Truth About dinars", and cyber dinarespr.com page.
Since 2005 to the present it is sold on the island this coin Iraq under the allegation that "in the near future" will increase its value, as described cyber company page.
It also specifies that Internet Management Mendez sold a minimum of 1,000 dinars for $ 2.  It has emerged that there are people who have bought up to $ 150,000 in these dinars.
On the other hand, last night, the owner of the company, James A. Mendez, posted on his Facebook wall a hopeful message.
"Everything is there squaring .... We will have our victory ... !!" he wrote.  He accompanied the citation with a photograph that shows a light at the end of a tunnel 
https://translate.google.com/translate?sl=auto&tl=en&js=y&prev=_t&hl=en&ie=UTF-8&u=http%3A%2F%2Fwww.elnuevodia.com%2Fnoticias%2Fseguridad%2Fnota%2Ffbiallananegociodeventadedinares-2055394%2F%23&edit-text=&act=url
https://www.dinardaily.net/t43883-fbi-raids-business-selling-dinars-puerto-rico-bust-translated-article-link
*****************
GURU HUNTER





Posts

: 22082

---

Join date

: 2015-02-19



---
Permissions in this forum:
You
cannot
reply to topics in this forum