Let's take a moment to review.  On 2/20/19 Becky had what she said was her "last call".  She announced that she had a deal in works that would provide all of her members that have donated some money to tide them over until the RV.  There were only a few more hours left to donate until the deal was closed. 

Don't you know that opened the floodgates to get some money pouring in. 

https://www.dinardaily.net/t82244-becky-mcgee-oootah-my-last-call-lol-2-21-19
Well, darn.....  as luck would have it, Becky announced that there was a glitch and the "free money" deal had been delayed.  But the good news is that if you donate now, she will allow you to participate in this "free money" deal.
https://www.dinardaily.net/t82359-becky-mcgee-oootah-the-deal-is-delayed-2-24-19-updated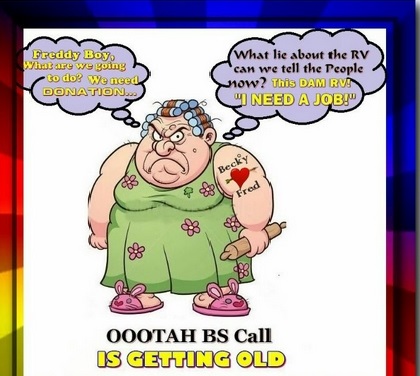 Now let's get to today's Tweets from Becky.  There is no mention of the "free money" deal, calls are going to resume (starting tomorrow) as long as there are enough donations to help the "cause".  Starting to see a pattern?  What is the common theme? 

Answer:  It's all about the money.  She wants you to support her!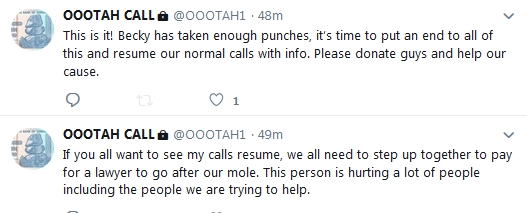 Of course, Becky doesn't forget to bring God into the conversation.  Somehow gurus think that makes them more credible.  It may not turn out so well for them in the end.
Last edited by Ssmith on Fri Mar 08, 2019 12:20 am; edited 1 time in total
---
Permissions in this forum:
You
cannot
reply to topics in this forum