POOFness for FEB 10: I'd Like To Teach The World To Sing
Posted By: hobie [Send E-Mail]
Date: Sunday, 10-Feb-2019 18:09:12
Hi, Folks - Received via e-mail: =====


Subject: I'd Like To Teach The World To Sing
From: "The Office of Poofness" <2goforth@humanus.ca>
Date: Sun, February 10, 2019 5:38 pm I'd Like To Teach The World To Sing In Perfect Harmony
https://www.youtube.com/watch?v=wlR0KElxxVg
POOF SAID

Greetings and Salutations, The cracks in the establishment are showing forth and the needs and the solidarity front that has been going on for so long is crumbling. The bankers are starting to recognize that they are not as protected and out of harm's way as they thought. The politicians are likewise seeing a different view. All of that is on -going and will be for some time now. We are watching the entire scenario playing out in the world field with much gusto. It's a learning curve and one that no one has traversed before. Never before has there been so much transparency and ways to see what is occurring as there are today. Make that a very strong SIGN re: the things you have been waiting to see happen. There is a drive toward humanizing and restoring the field of humanity into more compassion and more respect for each other. Oh, not yet you aren't seeing it but it is coming!!!! Go on with your lives and just pay attention to the people who rub the politicians the wrong way. Beyond that we are experiencing an anticipatory energy that says" keep the high watch". .. Poof


SUSAN SAYS Dear Community, Frank's Diner was once an energized, thriving business, a favorite spot for locals and tourists alike in the scenic New England town of York Beach, Maine. But when the economy hit a brick wall, Frank found it more and more difficult to hold onto his trademark, cheerful smile. One day, Frank caught a glimpse in the mirror on the diner wall of a grumpy, scowling old man with frown lines embedded deeply in the corners of his mouth. He didn't recognize the man as himself. Looking around his desolate diner, he knew that it wasn't just the economy that had driven his customers away – it was his pessimistic attitude toward life. Frank had tried to remain optimistic but it seemed like the hits just kept coming, like a NorEaster pummeling the coastline. He often wondered what there was to look forward to each day. His eyes met with a booth in the back corner of the diner where a frail elderly woman ate breakfast with a college-age girl. Mrs. Sheridan and her caregiver Michelle had been coming in for breakfast every day for a couple of years. Frank would nod and force his face into a smile when they walked in the door each day. They were his best customers after all. Mrs. Sheridan would conclude each meal by scribbling something onto a dinner napkin and placing the napkin in her purse with a contented smile. One sunny fall day, even though the New England leaves painted a breathtaking landscape outside the diner windows, Frank was oblivious to the beauty that surrounded him. He was currently crouched under the counter, grumbling about how the dishwashers were always leaving spots on the coffee mugs. A feeble voice above interrupted his rant. "Frank, I wonder if I could have a word with you." Frank nearly smashed his head on the cash register as he jumped to his feet, looking at Mrs. Sheridan in surprise. Michelle held onto the old woman tight, obviously propping her up. All Frank could do was nod agreeably. "I wanted to talk to you about these…" She lifted her trembling arm, pointing toward the frown lines on Frank's face. He opened his mouth to say something, to explain, to defend himself… but realized he had nothing to say, so Mrs. Sheridan continued. "Young man, I learned a long time ago that life doesn't always go your way. Believe me, I have 90 plus years of my fair share of heartbreaks and challenges that I could easily carry around with me as baggage. Instead, I choose to carry these with me." She reached into her purse and took out a stack of the napkins Frank had watched her scribble on every day. She had written things like autumn leaves, Michelle's kindness, seashells from the beach, the beautiful sunrise today, another delicious breakfast at Frank's Diner. "Frank I would like to challenge you to do the same; to stop carrying around your struggles and start carrying an attitude of gratitude instead." After Mrs. Sheridan further described his daily "homework assignment," Frank didn't have the heart to refuse her request. At first, he did it to appease her. As she watched from her booth each day, Frank would dutifully take a napkin from a dispenser on the counter, scribble something he was grateful for on it and put it in his pocket. The process was mechanical in the beginning, mindless instead of mindful. But each time Mrs. Sheridan smiled over at him, wordlessly encouraging him to continue. Frank barely noticed when things began to change when the words of gratitude he jotted down on the napkin each morning began to sink into his thick, stubborn skull. The attitude of gratitude he had inadvertently adopted through the sheer routine of it, began to truly mean something. That was when Frank's life began to change… A little over a month into his daily gratitude homework, Frank once again caught a glimpse of himself in the diner mirror. The reflection in the mirror was of a glowing, joyful man whom he hadn't seen for years. This man looked forward to each new day with hope and enthusiasm. Still smiling almost uncontrollably at the realization of how much life had changed, Frank surveyed his now bustling business. Locals, staff, and tourists alike were cheerfully enjoying the revitalized space. Even though Frank hadn't made any physical renovations, the diner somehow looked brighter to him. His eyes automatically drifted to the corner, to share in the moment with Mrs. Sheridan. But for the first time in a few days, the booth was empty. Frank's heart sank… A couple days later Michelle arrived and placed a box on the counter in front of Frank with a solemn smile, tears glistening in the young woman's eyes. "Mrs. Sheridan wanted you to have these." Looking at the floor so she couldn't see his own tearful eyes, Frank simply nodded his appreciation. He felt an overwhelming wave of gratitude wash over him that such a special lady had come into his life, and exactly when he needed her most. By the time the springtime leaves were blooming, Frank's Diner was more popular than ever in York Beach. There was one new feature, in particular, that was a huge customer draw. When a diner patron reached for a napkin from a dispenser, they also received a message of gratitude printed on it. Each message was word for word from Mrs. Sheridan's collection; along with a few from Frank's own personal stash. Beneath the message was the question – "What are you grateful for today?" with a blank line beneath. Frank would watch from the counter as customers of all ages and from all walks of life eagerly scribbled their answers on napkins, and almost always with a smile. Mrs. Sheridan's unwavering attitude of gratitude, it seemed, had transformed not only his own life but the lives of those around him as well. What steps will YOU take today and every day to adopt an attitude of gratitude in your life? Will you make the choice to focus on your burdens or your blessings? It is so easy to feel shortchanged when we focus on lack. But when we practice gratitude as a daily habit, life has a way of transforming positively around us. Whether you use something as simple as a napkin ora journal, when you write down the things you are grateful for each day you'll be changing your view of the world around you, just one day at a time. Linda McLean http://go.proctorgallagher.com/e/45802/33191-gratitude-napkins/6bw3ry/18779 As we count our blessings it becomes clearer and clearer that our much awaited blessings are quickly moving into view. Namaste, Susan



ZAP SAYS

HI ALL, ALL THE DISTRACTIONS BY THE MAJOR LEADERS OF THE LARGE COUNTRIES HAVE WORKED WELL, AND IN PARTICULAR, THE DISTRACTIONS BY TRUMP. HE BAITED THE BAD GUYS, AND THEY WERE DUMB ENOUGH TO TAKE THE BAIT AND SWALLOW IT WHOLE. AFTER ALL, THEY ARE MASTERS AT POLITICS, NOT BUSINESS MANEUVERING AND POSITIONING. TRUMP HAD THEM FROM THE BEGINNING. THE SEALED INDICTMENTS HAVE BEEN OPENED, AND IT WILL TAKE A WHILE TO GET THROUGH THEM SINCE THERE IS NOT ENOUGH MANPOWER TO DO IT ALL IN ONE FELL SWOOP. THE SECRECY SURROUNDING THE TRIBUNALS WILL CONTINUE, SO DO NOT EXPECT THAT STUFF TO BE ON MAINSTREAM MEDIA. THE IMPRISONMENTS AND EXECUTIONS WILL KEEP GOING UNTIL THE SWAMP IS FULLY DRAINED. THE MIDDLE MANAGEMENT GUYS ARE GOING FIRST. THAT WILL LEAVE A VACUUM IN THE MIDDLE THAT CAN NOT BE REPLACED OR FILLED BY THE HIGHER OR LOWER ECHELONS, AND THE LOWER RANKS WILL BECOME LEADERLESS AND DISJOINTED. IN EFFECT, INEFFECTIVE. SO MUCH FOR THE CABAL DEEP STATE OPERATIONS. SO THE PLAN THAT WAS PUT IN PLACE A LONG TIME AGO THAT WE KNOW OF IS BEING FULFILLED. THAT WAS TO GIVE THE CABAL ENBOUGH ROPE TO HANG THEMSELVES AND THEY DID EXACTLY THAT. THE LEGAL PROCESS IS THE ONLY ONE THAT CAN WORK PROPERLY IN SUCH CIRCUMSTANCE INSTEAD OF THE PITCHFORK AND HANGING ROPE. IT IS BEING DONE LEGALLY AS WITNESSED BY THE START OF THE TRIBUNALS. RECENTLY, DAVID WILCOX AND A FEW OTHERS PUT THEMSELVES DIRECTLY ON THE FIRING LINE AND WENT FOR IT EXPOSING A LOT. HATS OFF TO THE GUYS AND GALS THAT ARE STANDING STRAIGHT AND GETTING SOME OF THE INFORMATION OUT TO ALL OF US. AS DAVID AND A FEW OTHERS SAID, THIS COMING TIME WILL BE FULL OF REVELATIONS AND INFORMATION DUMPS THE LIKES THIS WORLD HAS NEVER SEEN. I AM GLAD FOR THE SECRECY BECAUSE IF THE CONTENTS AND DETAILS OF WHO IS GOING UP IN FRONT OF THE TRIBUNALS WAS MADE PUBLIC, THE GENERAL STATE OF THE POPULATION WOULD LEAN TOWARDS THE PITCHFORK I THINK, SO IT IS A WISE MOVE. WE WILL ALL KNOW THE RESULTS AT SOME TIME AND WILL SHAKE OUR HEADS IN DISBELIEF AS TO WHAT REALLY HAPPENED TO US AT THE HANDS OF THESE MONSTERS. SALIENT INFORMATION IS AVAILABLE HERE: https://www.youtube.com/watch?v=KmIyTZEN4wU A CORROBORATIVE ARTICLE THAT HAS MORE INFORMATION ABOUT THINGS THAT CONCERN US IS HERE. https://www.youtube.com/watch?v=eNPp16ku5jA SO THE FAMOUS FLYING PURPLE PIGS ARE HAVING A FIELD DAY FLITTING HERE AND THERE PICKING UP THE BAD GUYS AND DROPPING THEM OFF IN NICE MILITARY RUN ACCOMMODATIONS. YOU CAN BE SURE THE NEW TENANTS OF THESE PLACES WILL BE WELL LOOKED AFTER. I HAVE RARELY SEEN THE PORKERS GRINNING SO MUCH. THE NEW AGE IS COMING FAST WHERE WE WILL SEE INCREDIBLE ADVANCES IN TECHNOLOGY AND THE CLEANUP OF THIS PLANET. OUR ROLE IS PRETTY WELL DEFINED HERE IN THE SERVICE ASPECT OF COURSE, BUT WHAT ABOUT THE STRIDES THAST HUMANITY WILL ACCOMPLISH IN ITS EVOLUTION IN THE SHORT TERM? I RAN ACROSS A VERY INSIGHTFUL DISSERTATION BY A MAN THAT HAS GOOD VISION TO SEE QUITE FAR, AND HAS NAMED THE 5TH AGE (HUNTER/GATHERER – AGRICULTURE – INDUSTRIAL – INFORMATION ARE THE FIRST FOUR) AS THE AUGMENTATION AGE. I TEND TO AGREE WITH HIM AND HIS VIEWPOINTS. THE ONLY THING THAT DOES CONCERN ME IS RAMPANT AI THAT CAN DO HARM, AND HAS DONE SO HERE AND IN THE FUTURE. THIS IS SOMETHING THAT IS CONTROLLABLE AND WILL BE TAKEN CARE OF AS TIME PASSES. IN THE MEANTIME WE HAVE MUCH TO LEARN AND DO. PLEASE TAKE SOME TIME OUT TO SEE THIS SHORTY AS WELL. IT IS IMPORTANT TO KNOW THIS DIRECTION IN OUR EVOLUTION. https://www.youtube.com/watch?v=aR5N2Jl8k14 THERE IS ANOTHER MATTER THAT HAS BEEN BROUGHT TO MY ATTENTION, AND THAT IS THE GREEN DEAL. A BROTHER OF MINE HAD THE FOLLOWING COMMENTS AND OBSERVATIONS IN REGARD OF THIS GREEN DEAL DIRECTION THE DEMOCRATS HAVE TAKEN: Most Democrats never ran a business and their politics is their religion. They are not too smart, just evil
BTW, Did you see Alexandria Ocasio-Cortez's Green Deal? What an idiot. Eliminates all cars, no more air travel within 10 years and so much more non-sense. Incredible that her finances were so bad that she could not move from NY to DC until she got her first check as a Congresswoman. Then, the put her on the Congressional Finance Committee. WHAT A JOKE!!!!!
Oh, forgot to mention that all Democrats (Kamala Harris, Bernie Sanders, Coy Booker, Elizabeth Warren and others) that have filed to run for President have signed on to this ridiculous Green Deal!!!!!! They are ALL NUTS!@#^-*
This should seal Trump's second term THIS IS THE FIRST I HAVE HEARD OF THE GREEN DEAL, AND WHILE MOST OF THE ELEMENTS CONTAINED IN THE ORIGINAL LAUNCH MESSAGE SOUND RIGHT AND ARE EMINENTLY DOABLE (IT WAS DELETED BUT THE ORIGINAL COPY IS BELOW WITH A COMMENT), WHAT MY BROTHER SAYS GIVES PAUSE FOR THOUGHT. IT SURE IS REAL SOON THAT THIS WAS PUT OUT RIGHT AFTER THE STATE OF THE UNION SPEECH. THIS, IF IT WAS TO HAVE BETTER CREDENCE AS TO DIRECTIONS BEING CONSIDERED, SHOULD HAVE BEEN BROUGHT OUT DURING THE POLITICAL CAMPAIGN FOR PRESIDENT OR SHORTLY THEREAFTER. I SEE THIS AS DAMAGE CONTROL BY DEMOCRATS AS IT DOES APPEAR TO BE A TIMED THING. OVERALL IT DOES MAKE SENSE, BUT THE FLAWS IN IT, IF GOTTEN RID OF, COULD MAKE THIS A GOOD GUIDELINE TO FOLLOW AS IT DOES MAKE GOOD SENSE, RIGHT? ANOTHER MATTER IS THE IMMIGRANT ISSUE. PLEASE LOOK AT THIS EVENT BY THE UNITED NATIONS THAT HAS IMMEDIATE IMPACT ON ALL OF US. THIS IS IMPORTANT TO KNOW. THIS ALTERS THE CURRENT TRAVEL NORMS. https://faithgoldy.ca/videos/journalism/un-migrant-compact-the-death-of-nations/
https://www.youtube.com/watch?v=MSbzav6UITA BUT DESPITE EVERYTHING, WE ARE TRULY STANDING AT THE EDGE OF THE POOL AND IF WE ALL HOLD HANDS AND JUMP IN AT THE SAME TIME…THE REST WILL BE HISTORY. I THANK ALL THE SOULS THAT HAVE MADE THIS HAPPEN FOR US. THE SPIRITUAL SIDE MUST DOMINATE WHAT IS TO COME, AND I AM SURE LOOKING FORWARD TO LOVE DOMINATING THE ENERGETICS. GREAT THANKS FOR HELPING OUT THE LAST TIME. THE KIDS HAVE FOOD AND MEDICATION AND WILL MAKE IT THROUGH THE NEXT DAYS UNTIL WE CAN BEGIN OUR HELP TO THEM. BLESS YOU FOR THAT. AND YET AGAIN, GOD BLESS AND HAPPY NEW YEAR! (THIS IS DAY 6 – DAY OF THE HORSE AND CLEAN BATHROOMS…AND YES THERE IS IN FACT A GOD OF BATHROOMS IN THE CHINESE CULTURE) LOVE AND LIGHT
IN OUR SERVICE
ZAP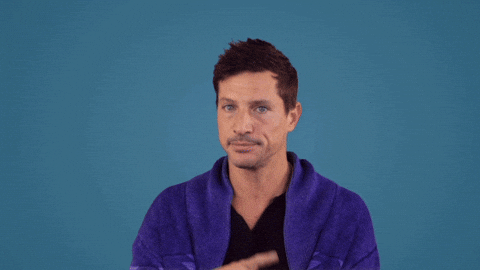 "GOD IS; I AM; WE ARE"
"BE GOOD, BE LEGAL, TELL TRUTH"
FEBRUARY 10, 2019
COPYRIGHT ZAP 2013-2019

ADDRESSING THIS GREEN DEAL THING IS NOT A POLITICAL STANCE IN RESPECT OF WHAT I SAY BELOW. IF I DID NOT SAY THAT EXPLICITLY I WOULD GET MAJOR FLAK FROM MY LEGAL DEPARTMENT, SO THERE I SAID IT – AGAIN – IN WRITING. (REPETITION SOMETIMES SUCKS). THE FOLLOWING IS THE DELETED ORIGINAL GREEN DEAL PLAN BEFORE THE NEW STUFF IS CONSIDERED THE ACTUAL STANCE OF THE PROPONENT PARTY. LAUNCH: Thursday, February 7, at 8:30 AM.
Overview
· We will begin work immediately on Green New Deal bills to put the nuts and bolts on the plan described in this resolution (important to say so someone else can't claim this mantle). HERE I DISAGREE – I HAVE BEEN SAYING THESE SAME THINGS FOR YEARS SO YOURS IS NOT AN ORIGINAL IDEA – AND WHAT I HAVE SAID HAS BEEN MIRRORED BY MANY OTHERS (BEFORE I SAID IT TOO) SO YOU ARE OUT OF LUCK AS THE FIRST. FUNNY… POLITICIANS THAT THINK THEY HAVE AN ORIGINAL IDEA BY STEALING WHAT IS OUT THERE AS HOW MANY REALLY THINK IN THIS DIRECTION? BUT GIVE THE NEW BUNCH A CHANCE – THEY SEEM TO BE ON TRACK FOR THE FORTHCOMING CHANGES SO LET THEM GROW INTO IT LIKE TRUMP GREW INTO A STATESMAN. IT IS IMPORTANT TO NOTE THAT THE THINGS I ADDRESS HERE ARE NOT POLITICAL IN NATURE AS I DO NOT SUPPORT ANY POLITICAL PARTY, JUST THE MEN AND WOMEN OF ANY PARTY THAT MAKE SENSE TO OUR HUMANITY. IT IS IMPORTANT TO STAY OUR OF POLITICS, BUT SUPPORTING A MAN LIKE TRUMP FOR HIS ACCOMPLISHMENT IS OK – THE POLITICAL PARTY DOES NOT MATTER IN THAT CONTEXT. I DO NOT NEED TO COMMENT ON THE CONTENTS OF THIS STUFF AS IT IS ALL PRETTY CLEAR AND DISCERNMENT IS ALL YOU NEED TO READ WHAT THEY ARE REALLY SAYING OVERTLY, COVERTLY AND INVERTLY AND HOW SINCERELY COHESIVE IS THE THOUGHT FORM AS OPPOSED TO A WHOLE BUNCH OF "LET'S FIT THE PIECE HERE" STUFF. SO FAR I AM HARD PRESSED TO COMMENT AS I DO NOT WISH TO PUT ANY SPIN ON THIS. IT IS A THEATRICAL ACT ANYWAYS AND WHY DISTURB IT – IT HAS A HABIT OF TAKING MUCH TOO MUCH OF YOUR TIME. · This is a massive transformation of our society with clear goals and a timeline.
o The Green New Deal resolution a 10-year plan to mobilize every aspect of American society at a scale not seen since World War 2 to achieve net-zero greenhouse gas emissions and create economic prosperity for all. It will:
· Move America to 100% clean and renewable energy
· Create millions of family supporting-wage, union jobs
· Ensure a just transition for all communities and workers to ensure economic security for people and communities that have historically relied on fossil fuel industries
· Ensure justice and equity for frontline communities by prioritizing investment, training, climate and community resiliency, economic and environmental benefits in these communities.
· Build on FDR's second bill of rights by guaranteeing:
· A job with a family-sustaining wage, family and medical leave, vacations, and retirement security
· High-quality education, including higher education and trade schools
· Clean air and water and access to nature
· Healthy food
· High-quality health care
· Safe, affordable, adequate housing
· Economic security for all who are unable or unwilling to work
· There is no time to waste.
o IPCC Report said global emissions must be cut by 40-60% by 2030. US is 20% of total emissions. We must get to 0 by 2030 and lead the world in a global Green New Deal.
· Americans love a challenge. This is our moonshot.
o When JFK said we'd go to the by the end of the decade, people said impossible.
o If Eisenhower wanted to build the interstate highway system today, people would ask how we'd pay for it.
o When FDR called on America to build 185,000 planes to fight World War 2, every business leader, CEO, and general laughed at him. At the time, the U.S. had produced 3,000 planes in the last year. By the end of the war, we produced 300,000 planes. That's what we are capable of if we have real leadership
· This is massive investment in our economy and society, not expenditure.
o We invested 40-50% of GDP into our economy during World War 2 and created the greatest middle class the US has seen.
o The interstate highway system has returned more than $6 in economic productivity for every $1 it cost
o This is massively expanding existing and building new industries at a rapid pace - growing our economy
· The Green New Deal has momentum.
o 92 percent of Democrats and 64 percent of Republicans support the Green New Deal
o Nearly every major Democratic Presidential contender say they back the Green New deal including: Elizabeth Warren, Cory Booker, Kamala Harris, Jeff Merkeley, Julian Castro, Kirsten Gillibrand, Bernie Sanders, Tulsi Gabbard, and Jay Inslee.
o 45 House Reps and 330+ groups backed the original resolution for a select committee
o Over 300 local and state politicians have called fork federal Green New Deal
o New Resolution has 20 co-sponsors, about 30 groups (numbers will change by Thursday). FAQ Why 100% clean and renewable and not just 100% renewable? Are you saying we won't transition off fossil fuels?
Yes, we are calling for a full transition off fossil fuels and zero greenhouse gases. Anyone who has read the resolution sees that we spell this out through a plan that calls for eliminating greenhouse gas emissions from every sector of the economy. Simply banning fossil fuels immediately won't build the new economy to replace it -this is the plan to build that new economy and spells out how to do it technically. We do this through a huge mobilization to create the renewable energy economy as fast as possible. We set a goal to get to net-zero, rather than zero emissions, in 10 years because we aren't sure that we'll be able to fully get rid of farting cows and airplanes that fast, but we think we can ramp up renewable manufacturing and power production, retrofit every building in America, build the smart grid, overhaul transportation and agriculture, plant lots of trees and restore our ecosystem to get to net-zero. Is nuclear a part of this?
A Green New Deal is a massive investment in renewable energy production and would not include creating new nuclear plants. It's unclear if we will be able to decommission every nuclear plant within 10 years, but the plan is to transition off of nuclear and all fossil fuels as soon as possible. No one has put the full 10-year plan together yet, and if it is possible to get to fully 100% renewable in 10 years, we will do that. Does this include a carbon tax?
The Green New Deal is a massive investment in the production of renewable energy industries and infrastructure. We cannot simply tax gas and expect workers to figure out another way to get to work unless we've first created a better, more affordable option. So we're not ruling a carbon tax out, but a carbon tax would be a tiny part of a Green New Deal in the face of the gigantic expansion of our productive economy and would have to be preceded by first creating the solutions necessary so that workers and working class communities are not affected. While a carbon tax may be a part of the Green New Deal, it misses the point and would be off the table unless we create the clean, affordable options first. Does this include cap and trade?
The Green New Deal is about creating the renewable energy economy through a massive investment in our society and economy. Cap and trade assumes the existing market will solve this problem for us, and that's simply not true. While cap and trade may be a tiny part of the larger Green Neweal plan to mobilize our economy, any cap and trade legislation will pale in comparison to the size of the mobilization and must recognize that existing legislation can incentivize companies to create toxic hotspots in frontline communities, so anything here must ensure that frontline communities are prioritized. Does a GND ban all new fossil fuel infrastructure or nuclear power plants?
The Green New Deal makes new fossil fuel infrastructure or nuclear plants unnecessary. This is a massive mobilization of all our resources into renewable energies. It would simply not make sense to build new fossil fuel infrastructure because we will be creating a plan to reorient our entire economy to work off renewable energy. Simply banning fossil fuels and nuclear plants immediately won't build the new economy to replace it - this is the plan to build that new economy and spells out how to do it technically. Are you for CCUS?
We believe the right way to capture carbon is to plant trees and restore our natural ecosystems. CCUS technology to date has not proven effective. How will you pay for it?
The same way we paid for the New Deal, the 2008 bank bailout and extended quantitative easing programs. The same way we paid for World War II and all our current wars. The Federal Reserve can extend credit to power these projects and investments and new public banks can be created to extend credit. There is also space for the government to take an equity stake in projects to get a return on investment. At the end of the day, this is an investment in our economy that should grow our wealth as a nation, so the question isn't how will we pay for it, but what will we do with our new shared prosperity. Why do we need a sweeping Green New Deal investment program? Why can't we just rely on regulations and taxes and the private sector to invest alone such as a carbon tax or a ban on fossil fuels?
• The level of investment required is massive. Even if every billionaire and company came together and were willing to pour all the resources at their disposal into this investment, the aggregate value of the investments they could make would not be sufficient.
• The speed of investment required will be massive. Even if all the billionaires and companies could make the investments required, they would not be able to pull together a coordinated response in the narrow window of time required to jump-start major new projects and major new economic sectors. Also, private companies are wary of making massive investments in unproven research and technologies; the government, however, has the time horizon to be able to patiently make investments in new tech and R&D, without necessarily having a commercial outcome or application in mind at the time the investment is made. Major examples of government investments in "new" tech that subsequently spurred a boom in the private section include DARPA-projects, the creation of the internet - and, perhaps most recently, the government's investment in Tesla.
• Simply put, we don't need to just stop doing some things we are doing (like using fossil fuels for energy needs); we also need to start doing new things (like overhauling whole industries or retrofitting all buildings to be energy efficient). Starting to do new things requires some upfront investment. In the same way that a company that is trying to change how it does business may need to make big upfront capital investments today in order to reap future benefits (for e.g., building a new factory to increase production or buying new hardware and software to totally modernize its IT system), a country that is trying to change how its economy works will need to make big investments today to jump-start and develop new projects and sectors to power the new economy.
· Merely incentivizing the private sector doesn't work - e.g. the tax incentives and subsidies given to wind and solar projects have been a valuable spur to growth in the US renewables industry but, even with such investment-promotion subsidies, the present level of such projects is simply inadequate to transition to a fully greenhouse gas neutral economy as quickly as needed.
· Once again, we're not saying that there isn't a role for private sector investments; we're just saying that the level of investment required will need every actor to pitch in and that the government is best placed to be the prime driver.
Resolution Summary
· Created in consultation with multiple groups from environmental community, environmental justice community, and labor community
· 5 goals in 10 years:
o Net-zero greenhouse gas emissions through a fair and just transition for all communities and workers
o Create millions of high-wage jobs and ensure prosperity and economic security for all
o Invest in infrastructure and industry to sustainably meet the challenges of the 21' century
o Clean air and water, climate and community resiliency, healthy food, access to nature, and a sustainable environment for all
o Promote justice and equity by stopping current, preventing future, and repairing historic oppression of frontline and vulnerable communities
· National mobilization our economy through 14 infrastructure and industrial projects. Every project strives to remove greenhouse gas emissions and pollution from every sector of our economy :
o Build infrastructure to create resiliency against climate change-related disasters
o Repair and upgrade U.S. infrastructure. ASCE estimates this is $4.6 trillion at minimum.
o Meet 100% of power demand through clean and renewable energy sources
o Build energy-efficient, distributed smart grids and ensure affordable access to electricity
o Upgrade or replace every building in US for state-of-the-art energy efficiency
o Massively expand clean manufacturing (like solar panel factories, wind turbine factories, battery and storage manufacturing, energy efficient manufacturing components) and remove pollution and greenhouse gas emissions from manufacturing
o Work with farmers and ranchers to create a sustainable, pollution and greenhouse gas free, food system that ensures universal access to healthy food and expands independent family farming
o Totally overhaul transportation by massively expanding electric vehicle manufacturing, build charging stations everywhere, build out high¬speed rail at a scale where air travel stops becoming necessary, create affordable public transit available to all, with goal to replace every combustion-engine vehicle
o Mitigate long-term health effects of climate change and pollution
o Remove greenhouse gases from our atmosphere and pollution through afforestation, preservation, and other methods of restoring our natural ecosystems
o Restore all our damaged and threatened ecosystems
o Clean up all the existing hazardous waste sites and abandoned sites
o Identify new emission sources and create solutions to eliminate those emissions
o Make the US the leader in addressing climate change and share our technology, expertise and products with the rest of the world to bring about a global Green New Deal · Social and economic justice and security through 15 requirements:
o Massive federal investments and assistance to organizations and businesses participating in the green new deal and ensuring the public gets a return on that investment
o Ensure the environmental and social costs of emissions are taken into account
o Provide job training and education to all
o Invest in R&D of new clean and renewable energy technologies
o Doing direct investments in frontline and deindustrialized communities that would otherwise be hurt by the transition to prioritize economic benefits there
o Use democratic and participatory processes led by frontline and vulnerable communities to implement GND projects locally
o Ensure that all GND jobs are union jobs that pay prevailing wages and hire local
o Guarantee a job with family-sustaining wages
o Protect right of all workers to unionize and organize
o Strengthen and enforce labor, workplace health and safety, anti-discrimination, and wage and hour standards
o Enact and enforce trade rules to stop the transfer of jobs and pollution overseas and grow domestic manufacturing
o Ensure public lands, waters, and oceans are protected and eminent domain is not abused
o Obtain free, prior, and informed consent of Indigenous peoples
o Ensure an economic environment free of monopolies and unfair competition
o Provide high-quality health care, housing, economic security, and clean air, clean water, healthy food, and nature to all


DID YOU KNOW? Good Evening, As we all impatiently wait for the arrival of the GCR/RV our focus must be directed to the underlying cause or need for the event. We must treat the disease not the symptom. The disease is a global financial system predicated on debt. The "burden" of the government is what it spends, since it can only pay its bills through taxes, debt, and increasing the money supply (government spending = tax revenues + change in government debt held by public + change in monetary base held by the public). The debts can be repaid by the borrowing government through raising taxes, reducing spending, or simply printing more money. Sovereign debt is also called government debt, public debt, and national debt. Sovereign debt is a central government's debt. It is debt issued by the national government in a foreign currency in order to finance the issuing country's growth and development. The stability of the issuing government can be provided by the country's sovereign credit ratings which help investors weigh risks when assessing sovereign debt investments.
The debt falls into two broad categories: intra-governmental holdings and debt held by the public. Intra-governmental Debt. (In the U.S.) This is the portion of the federal debt owed to 230 other federal agencies. In December 2018, intra-governmental holdings totaled $5.9 trillion, or 27 percent of the debt. The government owes money to itself! Some agencies, like the Social Security Trust Fund, take in more revenue from taxes than they need. Rather than stick this cash under a giant mattress, these agencies buy U.S. Treasury's with it. That surplus must, at some time, be paid back thus creating debt liability to itself. Public Debt. The public holds the rest of the national debt of $16.1 trillion. Foreign governments and investors hold 30 percent of it. Individuals, banks, and investors hold 15 percent. The Federal Reserve holds 12 percent. Mutual funds hold 9 percent. State and local governments own 5 percent. The rest is held by pension funds, insurance companies, and Savings Bonds. Aside from issuing sovereign debt, governments can finance their projects by creating money (more debt). By doing so, governments are able to remove the need to pay for interest. However, this method only reduces government interest costs and can lead to hyperinflation. Thus, governments still need to fund their projects through the aid of other governments. Our foreign debt is known as our foreign assets, and it totals a bit over $5T. That means for every dollar we owe to a foreign government, a foreign government owes us about 90 cents. If we were all to cash out right now, we'd be a little less than $1T in the hole. If we want to be super exact, it's $568B. (This number is specifically known as our "Net Foreign Assets" and you can see it over time here: https://data.worldbank.org/indic.) But we can't cash out right now. These are structured debts. If the US pulled all of its markers just to pay the markers owed, it would be a net wash (the US would still be "in the hole") and a destroyed world economy. "Trade deficits" are not real numbers, just indications of how much country A is economically intertwined with Countries B, C & D. The world economies have effectively intertwined with each other's debts so much that any attempts for any one country's' economy to separate itself from the pack generally leads to some sort of implosion and ultimately a return to the pack. It is like a forest of trees where all the roots have grown together. Can't take down one tree without other trees dying.
The above illustration is an example of U.S. "Sovereign Debt" but the mechanisms that create and pay back debt are not unique or specific to the U.S. The same format is pretty much utilized by all nations. There are only three ways to decrease the debt. The first is to cut spending; the second is to raise taxes; and the third is to drive economic growth at a faster rate than the debt (Remember most debt is created when money is printed). There is another solution. Congress and other international governing bodies should shift spending to areas that create the most jobs. We should look at the common denominator that effects debt (disease) the most. Currency! As an Example take the Kuwaiti Dinar. It is currently the world's highest-valued currency unit per face value. $3.30 U.S. dollars to 1 Kuwaiti Dinar and has been the strongest global currency for some time. Kuwait has a $21 Billion deficit (expected to decrease by 25% in 2019 because of rising oil prices) and has a $600 Billion sovereign wealth fund. We have to ask how Kuwait manages to keep its currency so strong. Kuwait's currency is fixed-point rather than floating point. A floating point currency is one where the value of the currency is determined by its supply and demand. (As are most currencies in the world). In floating point systems, if a country exports more than it imports - its value increases. A fixed point currency is one where the exchange rate is pegged to another currency. Ex. 1 Kuwaiti Dinar = 3.30 US Dollars, and the central bank of the country (Kuwait) must adjust their reserves of the pegged currency (US Dollar) in order to keep the exchange rate intact. In other words, the exchange rate is artificially set.
(Pegged currency is a fixed exchange rate. It is a type of exchange rate protocol (regime) in which a currency's value is fixed against either the value of another single currency, a basket of other currencies, or another measure of value, such as gold) The Kuwaiti dinar is actually pegged to an undisclosed basket of currencies, meaning the Central Bank of Kuwait has set the exchange rate of the Kuwaiti Dinar with a number of currencies, including the US Dollar. Kuwait's currency is highly valued because the country's central bank sets and maintains high exchange rates with a basket of other countries. In many ways it's like we are having two parallel global financial system going at the same time; 1) (Gold backed) system which is like what PJ Morgan himself said, "Gold is money EVERYTHING else is Debt", and 2) being the corrupted (Fiat) system that was established since 1913 (Federal Reserve Act), which they used to replace the bill of sale (Gold backed currency) with FRNs so they can multiply many times without limitation. This was designed to enslave and control people and the puppet leaders around the world. As far as Kuwaiti goes, In 1960-1961 The British (Rothschilds) came in to Iraq and drew a line and took it away from Iraqis, and called it The kingdom of Kuwait, where the Central bank of Kuwait is actually in City of London, that is why Kuwaiti Dinar is strong, and so has less to do with GDP or CPI (Consumer Price Index), as they import everything and they don't produce anything, except Oil. Also, 'changes in money supply' and 'liquidity' is not the necessarily same thing. Liquidity is the outcome of the interplay between the supply of and the demand for money. Contrary to commonly held beliefs, it is possible that changes in money supply and liquidity may move in different directions. In addition, even if we see strong increases in money supply like in Q1(First Quarter), as suggested by some commentators, this is not necessarily going to be bullish for the stock market given the likely negative effects of past fluctuations in liquidity. There are at least 66 countries that either peg their currency to the dollar or use the dollar as their own legal tender. There are Twenty-five countries who peg their currency to the Euro and 17 Eurozone members use it as their currency. To maintain this peg, a country must have lots of dollars/euros on hand. That's why most of the countries that peg their currencies to the dollar/euros have a lot of exports to the United States/Eurozone. Their companies receive lots of dollar/euro payments. They exchange the dollars/euro for local currency to pay their workers and domestic suppliers thereby creating "Foreign Assets" or "Hold Foreign Debt". The Chinese yuan has had a currency peg since 1994. This approach makes Chinese exports cheaper and, therefore, more attractive compared to those of other nations. By motivating the global marketplace with greater motivation to buy its goods, China ensures its economic prosperity. If the People's Bank of China keeps the yuan weak compared to the U.S. dollar, consumers using the greenback can buy more Chinese exports. The Chinese Yuan is pegged to a basket of currencies. Initially 13 currencies .The PBOC in December 2015 unveiled the China Foreign Exchange Trade System (CFETS) RMB (Yuan Renminbi) Index. The RMB Index measured the yuan against a basket of 13 currencies, with the U.S. dollar having the highest weighting at 26.40%. Starting January 1, 2017, the number of currencies in the basket was increased to 24 from 13. Under the new basket, the U.S. dollar has a weighting of 22.40%, down from 26.40% previously. The euro comprises 16.34% and the Japanese yen less than 12%. An "Asset" by definition has a fixed value (i.e.: gold, oil, precious metal etc.) The paradigm shift will come as counties who do not possess enough hard asset resources to back their own currency issue can accumulate "Foreign Assets", through international commerce, backed by a universally accepted hard asset, not debt. This will effectively eliminate deficit spending (creating debt) by only printing money based on real values. As currencies become Gold/Asset backed it will eliminate the need to peg their values to another country's currency, or a basket of currencies, and not rely on the fluctuations of other economies to dictate its value. (Country A's buying power is relatively the same as Countries B through Z). This will also level the playing field for countries to become more self-sufficient by being competitive in global markets by retaining their manufacturing base and revenues (Jobs and taxes) generated from that base thereby eliminating debt and stimulating economic growth. Sources from Australia have informed me that Australia has recently gone completely gold backed and has started the migration away from the Central Banking System and its subsidiaries (i.e. IMF, World Bank) and is integrating into the new financial systems. Multiple countries have been following the same initiatives. In the near future, watch for the United Nations to restructure and relocate from New York to a more friendly Asian location. Global debt is the disease that has infested the financial systems we currently employ. The current systems are geared to accommodate and manipulate that debt. It is important to understand how currencies are valued and interact within the system and the scope of what needs to change for the GCR to occur. Remember the GCR is about stabilizing and maintaining global economies. Intel providers consistently only speak to small aspects of the total picture. There are multiple symptoms of this disease. Treating one symptom does not cure the disease. For more detail on how U.S. Sovereign Debt functions with a list, by fiscal year (FY) and how much each President increased debt, send a request to replytodjpost@gmail.com subject line "Debt Function" DJ
.


Contributions The principals of this newsletter bare the bulk of cost of keeping this forum functional. Your contribution have helped in securing the dedication and time required to deliver these messages. The support from our readers is the only means that have kept this forum alive. We are thankful and blessed by those of you who have shared in your generosity. Your ongoing support is essential to our continuation. Please help with what you can when you can to insure its success. All contributions from this request will be applied strictly to the production of this newsletter. Thank you for your assistance....Your support will be graciously received thru Paypal.com: acct. goneforthfornow@gmail.com


Love and Kisses,
Team "Poofness" This post is for information and education purposes only. All representations, presentations, products and opinions are strictly that of the author and do not necessarily reflect the opinion or endorsement of the "Poofness News Letter" and its principals. All readers should perform their own independent due diligence before acting on any information provided.


===== --hobie

Thanks to: http://www.rumormillnews.com

*****************
Out Of Mind
www.oom2.com

Admin





Posts

: 5583

---

Join date

: 2011-08-16


Location

: Woodstock Nation



---
Permissions in this forum:
You
cannot
reply to topics in this forum