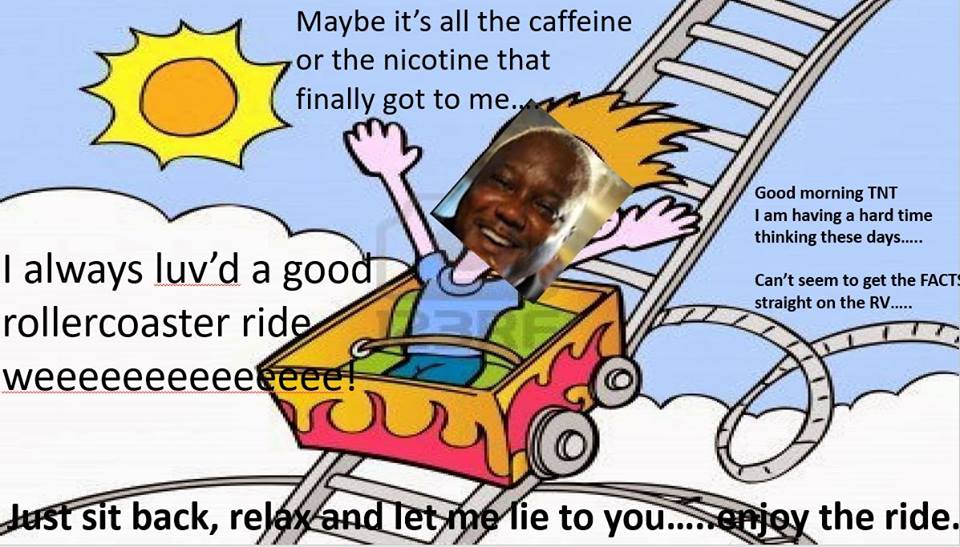 (Cliff notes by Sunny)
Replay: 641.715.0623, PIN CODE 409029#
AUDIO REPLAY
New name submitted to Parliament. Vote was held today!!!
Results announced tomorrow.
Ray: . . .
TNT UPDATE, Monday, January 7, 2019
Reportedly, 4 of PM Madhi's Parliament ministers will be expelled due to their alleged activity with the government corruption. If so, that will leave 7 cabinet seats to be filled instead of 3. [Hmmmm, will it even make a difference? Time Will Tell]
Iraqi TV broadcasts a Parliament spokesperson indicating that Tuesday's session will NOT produce a resolution for the remaining cabinet members because of the ongoing turmoil and submittal of the same names previously rejected. [And the band played on…..lyrics from Ball of Confusion]
TNT UPDATE, Tuesday, January 8, 2019 ~ 6:08 PM CST
Iraqi TV is reporting that Thursday's session will "probably" be postponed until Saturday due to the low attendance for Tuesdays' session that eventually did not take place.
Mahdi is being requested to hold accountable those who did not appear for the session.
Mahdi continues to submit the same names already previously rejected. He has sent out a text/tweet message supporting his actions with resolve being a fully-appointed cabinet "soon." [Time Will Tell] #wearethepeople
Wednesday, Jan 9:
Iraqi TV is reporting that Thursday's Parliament session will be totally dedicated to the 2019 Budget. The cabinet voting will "supposedly" happen on Saturday's session. #wearethepeople
Reportedly, Fox news posted an alert that Mike Pompeo made a surprise visit to the Iraqi Parliament announcing to them to grow up and become the sovereign nation they're expected to be. [Time Will Tell]
Tony: Goooooooooood Morning, TNT! Let's update the updates. There is a news article out that says new names submitted today by Mahdi and named the person. The new article says they will vote today on the cabinet ministers. My information is they have voted but the results will be announced tomorrow, but they did take the vote today.
We still wait till tomorrow. Whether they voted today or tomorrow they will announce the results. Send as a Tweet so you can read it for yourself. So you know it's true and Tony did not just make up some stuff. There we are. Just tweeted it out to you.
Other than that guys. Maybe they knew they were going to do that. Maybe that's why he went over there like the article said. Get this done and they are doing it today , tomorrow cause the budget is to be voted on tomorrow. Far as I know the banks could be absolutely right.
They said we were going to see some stuff this week. See some stuff tomorrow, hear some stuff tomorrow. Could be a very, very interesting weekend. And the banks we usually say could possibly be right, after tomorrow evening will probably be right. . . . and we all will be celebrating. Announcements to be made tomorrow or Friday morning.
That's where we are at. Just waiting for them to do something.
CURRENT WINDOW: Tony: . . . It is absolutely going to happen! . . .After tomorrows news . . . we all will be celebrating. Announcements to be made tomorrow or Friday morning.
Told if they continue it would cause a crisis. People said if they didn't do it they would have to go back to the House of Representatives. Nobody wanted that. Name change was submitted today. Iran will take another position.
Iran, Russia and the US all trying to gain influence over Iraq. According to the article, Russia has agreed to not get involved in Iraq. As of yesterday Iranian influence has threatened to attack American's in Iraq if they don't leave. A General and others walking the streets of Iraq and Iran used it to get people upset about the US disrespecting them. Trying to get this resolved before that goes any further. Every little thing is exaggerated. . . if they can't do anything they (Iran) want people to go out in the streets and start rioting.
IRAQ: 1:1 is what they are waiting for in country.
Pompeo visited Iraq. Unknown what he officially said. He was supposed to go Iraq last on his tour but went their first.
Parliament: New name submitted to Parliament. Vote was held today!!! Results announced tomorrow. Tony: I am not looking for them redoing anything.
Budget voted on tomorrow. Tony: Announcements tomorrow. All falls into place, just like it was supposed to. . .If voted on tomorrow it will probably be in Saturday's edition of the Gazette.
Mosul is not Baghdad. Rubble in the streets. Miserable, conditions! Tony: It's a growing nation. Still have bombings in the street. Not hearing of anything in Kurdistan at all.
Media: news article out saying the new name for the cabinet will be voted on tomorrow. Tony: My information is they have voted but results will be announced tomorrow.
INTERNATIONAL:
World Bank: It's one of four agencies involved in the GCR – global currency reset. Their headquarters is in Washington, DC. US appoints their head. Tony: They had their part to do and it's done.
Iran: Can revalue their money but because of sanctions they have no where to spend it. Some of our allies have said we don't care about the sanctions. Tony: That's who they can deal with.
Currencies: Tony said he had no rates. Screens continue to be grayed out.
UNITED STATES:
Banks: Banks said you will see some things this week and be ready to go next week. Tony: It could be the weekend or Monday morning.
Florida Bank did an exchange on Dong at one of those times when it was showing on the screen and an hour later the bank found out they should not have. Trying to tell the customer they did a fraudulent exchange. Tony: Bank will never say it was there fault. We are talking about something totally different. The Dinar has a rate, the dong has a rate . . .They can't accuse you of a fraudulent transaction if everyone can see it. If it's on the FOREX (currency market) . . .
Taxes: No change in the previous information that it will be a non-taxable event.
800 #'s: No release of the numbers or information regarding their release.
Dong Purchase: Caller reported the bank told him when he ordered Dong, instead of the usual two days to receive and were notified it would take 10 days to receive. Another caller said he got Dong in two days from Chase.
Exchange Security: Will not do credit checks during your exchange. Homeland Security will be checked to see if your on the watch list.
EXCHANGING: Tony: It's going to be a life changing moment but your going to have to make some life changing decisions shortly after that. No, you do not need a Trust to exchange. I know somebody told you that and that you need their Trust. You DO NOT need a trust to exchange. That is BS! Take your receipts. Better to be safe than sorry. Banks not asking right now. They just trying to make sure your currency is real. If you go in with a suitcase of money, they will want to know where it came from. Where the money came from to purchase it. Homeland Security will ask. It has happened already!
ZIM Information: Can be sold back. Nobody is buying it. Not any banking institutions, exchanges or anyone else. Tony: We are buying it because we want it to go. Banks still telling me it's on their screens, although grayed out. Committee member says it's not going. . .Buy Dong. I am diversified. If you don't have some, make that your priority today!
I'm going to hold mine regardless. Years ago when I was told about this it came from somebody at the US Treasury. Deal did not get done. Doesn't mean to me it won't come back on the table. Zimbabwe is trying to change. . . I'm going to keep mine and see what happens on down the road if it does not go now.
If you've got 40 ZIM notes and spent $4,000 on ZIM. If you go out and spend money for Dong you can make up some of that $4,000. In Zimbabwe they are telling them it's 1:1, even with the dollar. The Dong, at the lowest rate, I could have a million dollars for spending $100.
Caller: My son says instead of those updates you could just say, "Go to work today!"
Q & A: Callers
– Wells Fargo will not honor my mortgage contract. Said I have to go by new rules. Tony: They have a lot of problems. A lot of other options out there other than Wells Fargo. You exchange there but you don't have to keep your money there.
– You said "buy Dong." I kept buying it. Now told I have too much Dong. Tony, talk to me. Tony: I never heard of anybody who had too much money. What he's saying is they may not want to give you the contract rate. We don't know that until we go and try. Your right, that individual is looking at my numbers and deciding if I get the contract rate or not. If I was you I would buy every Dong . . .every dinar note I could buy until this happens. There is no such thing as too much.
– Tony:
CLOSING STATEMENTS:
Tony . . . Okay guys Everything is looking good. We're waiting for tomorrow. We're going to see what happens in the news. . .If they even tell us if it really happened. The budget vote will be tomorrow. Look forward to it being a great weekend.
Whatever happens we will put it out like we've been doing and I'll see you on Friday.
Ray . . .Going to do it for us. We will be back on Friday. Unless something dynamic happens to cause us to come back before then we will see you at the regularly scheduled call on Friday. Everyone have a good day. (played "I Believe").
GURU HUNTER





Posts

: 20039

---

Join date

: 2012-04-10



I love the way tony has backed away from the zim after he got all those idiots to buy it.....and not one of them has whimpered as they dare not challenge the emperor.  But he is still pumping other currencies.
---
Permissions in this forum:
You
cannot
reply to topics in this forum