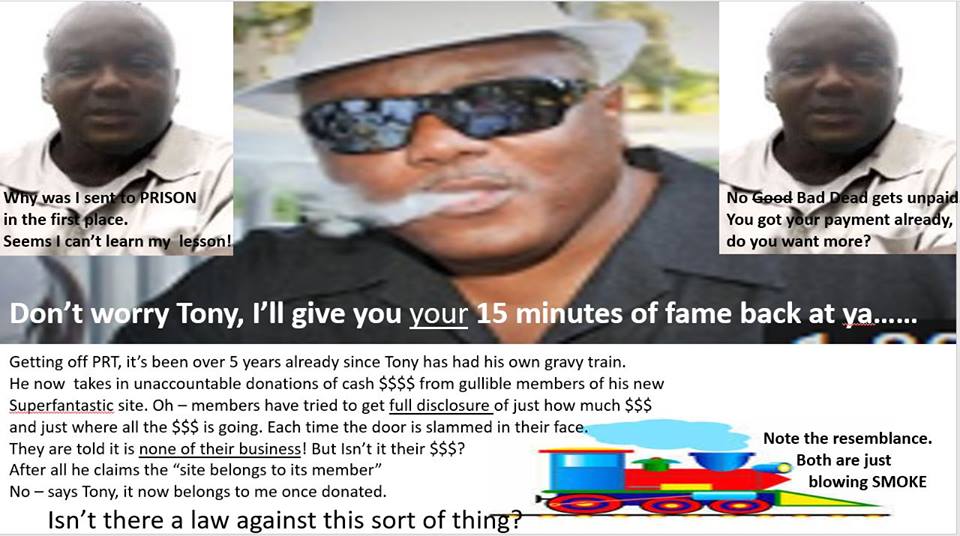 TNT SHOWTIME CC (Cliff notes by Sunny)

Replay: 641.715.0623, PIN CODE 409029# AUDIO REPLAY

Ray: . . .Updates: TNT UPDATE, Thursday, Jan 3, 2019 Iraqi TV is reporting that the cabinet will be completed on Friday. PM Mahdi is being quoted as saying that the Supreme Court will be restructured due to corruption. More of the Green Zone is being made available for public access. #wearethepeople LATE THURSDAY Night Update: Iraqi TV reporting that the Interior and Defense Minister positions will be resolved on Tuesday's session instead of Friday. [Here we go again….]

Tony: Goooooooooood Morning, TNT! That is the latest and greatest. But . . . two calls ago I sent out a tweet that shows you how Iraq lives today. Hopefully the majority if you looked at that tweet. It's how they are living in Baghdad and Kurdistan. Not how the entire country is living. . . I sent out a tweet earlier today. Hope you will read it and try to understand what is going on with the ministers and Iran. I wanted you to see the entire article and see how they are doing and why Mahdi is having such a hard time getting anything accomplished. It's about the replacement of the USD in the world plan. What our government is doing right now to move it at a faster pace than it would have been or that Russia and China could have done.

TONY TWEET: Top 5 countries opting to ditch US dollar & amp; the reasons behind their move – RT News. All I can say is you better be paying attention. Top 5 countries opting to ditch US dollar & the reasons behind their move https://www.rt.com/business/447915-top-states-ditching-dollar/

We are waiting on Tuesday . . . then where do we go? History has told us every January they try to push the RV through. I say between the 1st and 15th. If they do it Tuesday (Jan 8) then by the weekend it will be over. Banks still think Jan 5-7, before January 8th. It's over and it's done. We are just waiting for an announcement. Are the ministers a problem? If they don't come up with new names it's still a problem.

CURRENT WINDOW: Tony: Banks window is still Jan 5 – 7. . . I say between the 1st and 15th. . . They (Iraqi people) are being told, look for this after the ministers are elected. . .If they do it Tuesday (Jan 8) then by the weekend it will be over.

IRAQ: Tony: Iraq is not holding it up. Not by choice. . .Iraq has everything to gain by doing this. . . Mahdi was scheduled to be in the USA today. Unknown if he is still here or has left.

Auctions: Making billions a day. Tony: What's going to make them stop? . . . there hands are still in the cookie jar. Thirteen thousand files to look into for corruption. . . Until Mahdi puts together a cabinet and says, "that is not how we do business anymore, they will not change the way they do it.

Parliament: Vote again set for Tuesday, January 8. No new names have been submitted to be voted on as yet. . .Saying in articles and on TV today, the FINAL Vote for the PM's will be on Tuesday.

Kurdistan: Unknown if they were fully paid. Baghdad has not received payments like Kurdistan did a few weeks ago. Iran sent death squads into Iraq to influence the vote to who Iran wants in GOI positions.

Media: Articles published about why Fayadh is not a good choice for a Minister position and why Sadr opposes him. Tony: I think what comes over TV is from the GOI itself.

Currencies: Dong contract rate is $2.00 and is not expected to post on the FOREX at that rate. FOREX rate for the Dong will be lower.

Tony: I do not expect the Dong, Rupiah, ZIM or other currencies to have the same run the Dinar is going to have. You do not have to exchange all your currencies at once.

Tony: Exchange it over years. Probably not get the best rate later, but it's your money.

UNITED STATES: Banks: Banks window is still Jan 5 – 7, before January 8th. Banks are not on alert, standby or anything. Tony thinks funds to pay out cash at exchange is still in the banks.

Tony: The currencies are not listed where all tellers can see them. I have heard HSBC only will take the ZIM. My chase guy says they are going to take it.

Taxes: No change in the previous information that it will be a non-taxable event. 800 #'s: No release of the numbers or information regarding their release.

EXCHANGE PROCEDURES: Tony: They have not given us anything new to work with and probably won't until it's released. ZIM Information:

Tony: Article saying they were thinking of bringing it back (ZIM) by the middle of the month.

Q & A: Callers – Ray: – What do you think is the biggest challenge to the RV happening? Tony: Iran's challenge in Iraq.

– Who is footing the bill of those who have already been paid? The bank?

Tony: The bank will never take that risk. They can print as much money as they want. The Treasury authorized it . . .

CLOSING STATEMENTS: Tony . . . Okay guys, it's Friday. We usually don't get a lot of information on Friday anyway. We have what we have. They are saying Tuesday is going to be it. Putting out more information. We'll see what happens over the weekend. Was getting a call from the bank and going to see if it's something we can put out. They said Jan 5, 6, 7 and I'll see if it changes. If it is something we can put out. If not enjoy your weekend and we will see you on Monday.

Ray . . .Sunday rap session we will talk about life style planning, budgeting, charitable plans, funding, debt management as a convenience, etc. and anything else you want to talk about.. Anything pops up between now and then we will send a text message out. Enjoy your weekend. (played "I Believe.").
GURU HUNTER





Posts

: 20039

---

Join date

: 2012-04-10



No one will be taking the zim!  The zim is worthless paper.  How do you sleep at night after advising your followers to buy useless paper?

You are now up to Jan 15.  Then it will go to the end of the month, and then on and on and on, as usual.

Very sick
VIP Member





Posts

: 1534

---

Join date

: 2017-04-15



---
Permissions in this forum:
You
cannot
reply to topics in this forum