* MUST READ!* - Dave Schmidt response to my fake Jerzy Babkowski!!
Holy fu%k! Is Dave retarded? I sent sent him an email from an OBVIOUSLY SPOOFED fake gmail account as a dig - AND HE THINKS ITS THAT ASS LICKER JERZY BABKOWSKI!! Read for yourselves ( oh and note his empty threats and my ( Abe Fromans's ) REPLY!!




Fri, 28 Dec 2018, 16:27 (4 days ago)





to thesedonaconnection



Man - this time you went too far! BTW Robert is in BIIIIIIIIIIIIIIIIIIIIIIIIIIIIIIIIIIIIIIIIIIIIIIIIIIIIIIIIIIIIIIIIIIIIIIIIIIIIIIIIIIIIIIIIIIIG trouble!!! Holy Fudge! The lies, laws broken...........................u scammer!

https://www.youtube.com/watch?v=OLdIKlXl3ZA

TIME FOR PRISON! I AM WET!!


Attachments area

Preview YouTube video Grand Torino - Best Scene



Grand Torino - Best Scene




Fri, 28 Dec 2018, 16:48 (4 days ago)





to me



Jerzy,
Sorry, this time you went to far.  Meta 1 Coin is duly registered with all appropriate government agencies and has followed the laws under U.S. Code 28 as fully required.
You forget, I am a former lawmaker, a Senator, and understand the due process of law.
Lots of talk, but no statement of facts based on what laws have been violated you are claim we have violated.  Bringing such attack without the facts opens the doors for Meta 1 to file multiple charges against you and OOM.
Robert has filed notices with the SEC seven times and it is all recorded in public records in the counties of jurisdiction.
You will soon hear form us for a Cease and Desist Order that if you do not comply you will be served for criminal charges of defamation and other charges.  And yes, those at OOM will be served as well.
Robert knows the legal process very well and has been here before with angry and hatred attackers like you Jerzy.
If you persist he knows how to have you completely shut down over any internet postings and yo may lose your whole complete operation of doing business as Zap.
I really thought you were above this type of deep anger and hatred.
As you know, karma is a bitch and we attract to ourselves what we attack on others.  Hmmm....I wonder who may have the jail time for breaking the law.
So much for your love and compassion with a strong spiritual character.  I didn't think there was such deep hatred an anger with you Jerzy, I really thought you were better than that.
Dave Schmidt
www.thesedonaconnection.com 
---
[ltr]
From: Jerzy Babkowski <jerzyb194130@gmail.com>
Sent: Friday, December 28, 2018 2:27 PM
To: thesedonaconnection@msn.com
Subject: game over








to Dave



Dave, you are a disgraced former Senator. The SEC has NO RECORD OF ANY FILING! None. Please please please bring us to court! We beg you! The discovery process will be fun! Your game is up! All the claims made are laughable. Will Barney is going to bang you up the ass ( sans lube) for this scam! You are done! Game over! Bend over and bark like a dog! The FBI, SEC and Treasury have over 15 online reports of this coin scam! 

Dave...its over....ya went too far. tell all your meta1 scammers Abe Froman says hello. I warned ya and all kidding aside I wanted you to leave the scamming world. But you couldnt. Every so often in life we Fudge with someone we should not have fucked with. Well thats me - and you did. You lie, cheat, steal, etc and I gave you a chance to stop. You WERE warned. All your Meta 1 new age nut job scammers will fall with you. Tell Robert, Nicole, et all game is up. The next 30- 90 days will suck for you but ya - KARMA IS A BITCH my friend! Karma never sleeps or forgets. Prison will find all of you. May God have mercy as we wont -you deserve none for a decade plus of scamming.


Abe Froman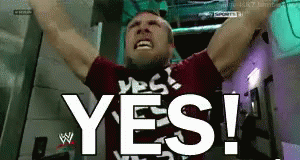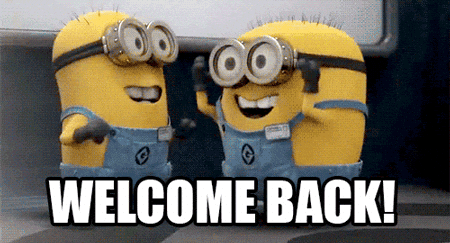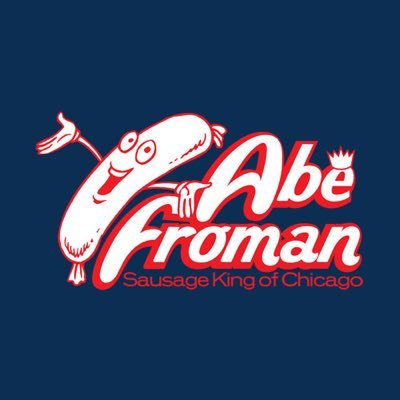 I don't believe has been in the dinar community for ten years, has he?  I corresponded with him several years ago when he was saying "good things" about TNT Tony Renfro.

You have to at least give him credit for picking up the ball and running with it.  Apparently he has found his profit in dinar by doing all these seminars.  Kind of like grade school, when one person would start telling a story, and you would go around to the next person and then they would add more to the story etc., etc.

I would like to know how much dinar he actually owns.  I believe that would be a good indicator of whether he is starting to believe his own BS.
Also how much currency does he have stashed that his acolytes have sent him with the NDA signing away any rights they have, waiting forever for the cash in?
He is a scammer plain and simple but yes.. he at least does his "workshops" to drag in more victims of his fraud. Nice biz he has going for himself.
But something tells me he has jumped the shark this time. Can not wait to see these shysters closed down for good.
Thanks for your comment mike
Well done, OOM Lady, Well Done!!!!   LMAOoooooooooooo
But but... I did nothing Ssmith! Which is why this is so freaking hysterical!

Hat tip to the person that made up a fake Jerzy Scamkowski account though (Abe Froman) and Dave's jumping to conclusions thinking it was Out Of Mind business! Maybe he has been drinking to much again? Watch your blood pressure Dave... when you get so mad you turn scarlet red you could burst a vessel in what is left of your brain!
So BRING IT ON Dave!! I would love to see you squirm in front of a judge and explain just how your latest scamola works!!

Road Trip!!! Whew Hew!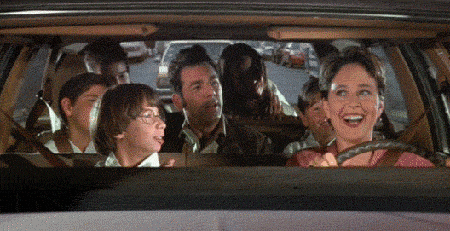 Dave and his scamming friends party it up in Las Vegas for New Years! Living LARGE and I am not referring to his waist size!
Brilliant!
*****************
 "Scum" - Sue Winters
VIP Member





Posts

: 1526

---

Join date

: 2016-04-08


Location

: This other Eden



Informed Investor Advisory: Initial Coin Offerings
Are you an informed investor?
What to Know About ICOs
---
Initial Coin Offerings (ICOs) are attracting investors interested in new trends in technology investing. Regulation of ICOs is evolving and complex. With considerably fewer investor protections than in traditional securities markets, investors considering participating in an ICO investment should be aware of the growing potential for fraud and manipulation these offerings present. Investors need to approach ICOs with extreme caution. ICOs are very risky and are not suitable for many investors. You could lose all of your investment. Before parting with your hard-earned money, make sure you know what you're getting into.
---
What is an Initial Coin Offering?
An Initial Coin Offering (ICO), also sometimes referred to as an Initial Token Offering (ITO), is a method used by an individual, group of individuals or organization to raise capital for a planned project. Most ICO's involve projects that are at the "idea" stage and in many instances may lack a prototype or "real world" implementation of the idea. To finance the idea or project through an ICO, promoters create a new virtual "coin" or "token," which is then sold online to participants in the ICO in exchange for fiat currency, such as the U.S. or Canadian dollar or Mexican peso.
The facts and circumstances of each ICO are different. For example, if the ICO is considered to include the offer and sale of securities, the offer and sales of the coins or tokens in the ICO must be registered with appropriate securities regulators or have an exemption from registration. Most exemptions require sales only to accredited investors, or those with net worth of more than $1 million. Use extreme caution when dealing with promoters who claim their ICO offering is exempt from securities registration yet does not ask about your income, net worth or level of investing sophistication.
Before participating in an ICO, potential investors should ask whether the "coins" or "tokens" are considered securities and whether the offering itself has been registered with appropriate securities regulators. If properly registered in the United States, free information about the offering is available on the "Form S-1" in the U.S. Securities and Exchange Commission's online EDGAR system. Also, virtual "coins" or "tokens" considered to be securities must comply with securities laws, which require the individuals or firms selling them to be licensed or registered with securities regulators. Potential purchasers can check the registration status and background of those selling "coins" and "tokens" by contacting their state or provincial securities regulator or by visiting 
Investor.gov
.
While some may tout ICOs as a new form of crowdfunding, it is important to remember that crowdfunded offerings must comply with the requirements of the federal Regulation Crowdfunding and securities laws in general. It also is important that potential participants understand that an ICO should not to be confused with an Initial Public Offering (IPO), which requires potential offerings to undergo a very rigorous and robust process before they can attempt to raise capital on regulated securities markets.
---
What Types of Coins or Tokens Are There?
In an ICO, promoters generally create a new virtual "coin" or "token." There are two main types of tokens: utility and equity.


Utility tokens enable the holder to exchange the coin for a good or service in the future.

Equity tokens entitle the holder to an interest in the revenue or ownership of the underlying venture.

The regulatory treatment of tokens is evolving. Equity tokens are more likely to be regulated as securities than utility tokens. However, if a utility token is issued for a non-operational project or if it is planned to be traded on an exchange, it may also fall under the purview of securities regulation.
---
What is Blockchain Technology?
Many of the projects for which tokens are issued seek to leverage blockchain technology, which stores transaction information, similar to a ledger. Unlike a traditional ledger, blockchain is distributed through the internet and transaction information is duplicated on many computers connected on a network.
A blockchain has no central authority to maintain and update the ledger of transaction information. This function is instead performed by software stored on each of the compers on the network that uses cryptographic techniques to ensure entries in the ledger cannot be changed and that only valid transactions are added to the blockchain "ledger."
---
Considerations for Investors
Investors should be aware of the following risks when considering whether to participate in an ICO:
Phony Initial Coin Offerings:
 There is a real risk that the ICO you are considering is a fraud. Federal and state regulators are daily uncovering new scams involving these products. Here are two examples of potential ICO frauds:


Scammers create a fake ICO and simply steal investors' money, either outright or through a Ponzi-style prolonged investment scheme.

Computer hackers "spoof" a legitimate ICO and trick investors into paying them instead of the company behind the ICO.

Lack of Investor Protection.
 If a "token" or "coin" does not qualify as a security, the investor protections available under the securities laws will not apply. Also, unlike brokerage accounts where third-party custodians hold investors' funds, "coins" or "tokens" created for an ICO may be held in an encrypted "wallet," which may be difficult for enforcement authorities to freeze or access. Because ICOs are conducted over the internet, the promoters could be anywhere in the world, greatly increasing the risk that you will be unable to recover any losses.
Lack of Disclosure.
 Individuals launching an ICO usually do so through their own websites or through various online blockchain and cryptocurrency forums. Unlike in a registered securities offering, potential purchasers in an ICO likely will not receive a prospectus with important disclosures required by the securities laws. Instead, the promoters behind an ICO may include a "white paper" describing the project and their goals on a website created specifically for the ICO project.
Unproven projects.
 Unlike traditional capital raising processes, most ICOs are at the "idea" stage and usually not implemented in any real way. Recent data shows that 46 percent of ICOs initiated in 2017 failed, and more than half of these unsuccessful ICOs failed after fundraising had already begun.
Unclear terms.
 What an investor actually receives when purchasing a coin or token varies greatly from ICO to ICO. Some ICO tokens may have little to no resale value or may constitute nothing more than a donation. If a token is not a security, investor protections available under the securities laws will not apply.
Lack of liquidity.
 Some promoters may tell potential participants that they can sell their "coins" or "tokens" on a secondary market or alternative trading system. There is no guarantee that secondary markets or alternative trading exchanges would accept the "coins" or "tokens" of a particular ICO. Moreover, if the exchanges are not registered, they will not provide investor protections similar to those of investors who purchase stocks listed on an exchange.
Price volatility
. The value of the token could swing up or down drastically.
---
How do investors protect themselves?
Don't Invest Money You Can't Afford to Lose.
 ICOs are not the same as other asset classes like traditional stocks and bonds. Investing in ICOs should be seen as entirely speculative.
Read the fine print.
 Don't assume all ICOs are the same or have the same terms.
Research the ICO on the web.
 Particularly on popular sites such as reddit.com, bitcointalk.org. Research the individuals behind the ICO. Ask questions and be skeptical.
Focus on the token features.
 Consider whether the token has any value outside of the ICO. Also consider whether the tokens can be traded on virtual currency exchanges. This could help determine whether you will be able to convert the tokens to cash.
Watch for scams.
 Individuals could organize a pump-and-dump scheme to urge investors to buy into the ICO, promote it to elevate the price, and then sell it off in a coordinated sale. The price plummets and those unaware of the scheme are left with devalued tokens.
Don't be star struck.
 Sometimes ICOs are promoted by celebrities or "industry insiders" who encourage the public to get in on the deal fast.
Think with your head, not your heart.
 Scammers often use language intentionally designed to provoke some emotional reaction in their targets. Whatever the appeal, remember that investing is a business decision. Ask yourself, "Is this investment right for me?"
---
The Bottom Line
Before making any financial decisions, do your homework and contact your state or provincial securities regulator if you have any questions about the product or the person selling it. Contact information is available here.
To learn more about Initial Coin Offerings, watch "Get in the Know About ICOs."
Other Resources
North American Securities Administrators Association (NASAA)U.S. Securities and Exchange Commission (SEC)
Examples of Enforcement Actions by NASAA Members
Massachusetts New Jersey


In the Matter of Bitstrade (Order) (02-09-2018)

North CarolinaTexas
http://www.nasaa.org/44836/informed-investor-advisory-initial-coin-offerings/
*****************
GURU HUNTER





Posts

: 19116

---

Join date

: 2015-02-19



---
Permissions in this forum:
You
cannot
reply to topics in this forum