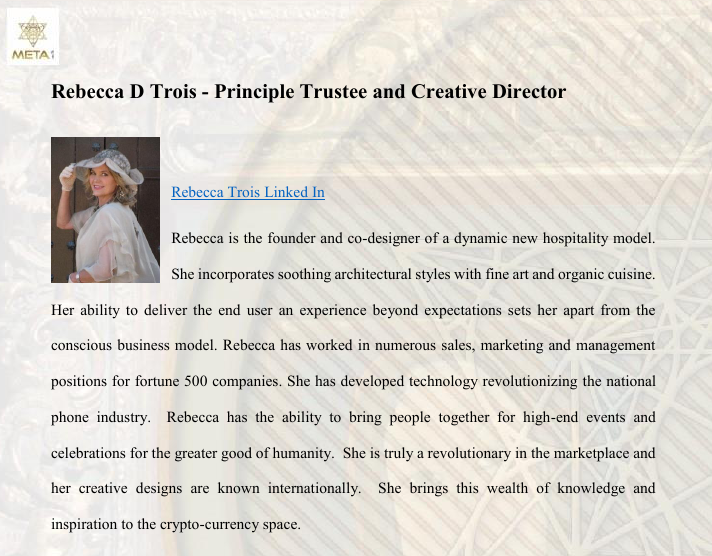 Details: 5-D Rainbow Breath Activation (Level 1)
Led by: Master Manifestor and Quantum Healer Rebecca D. Trois
Revitalize, energize, and heal every cell of your Body-Mind-Spirit, with this powerful 3-day intensive retreat at Enchanted Rock's Light Village (formally The Trois Estate at Enchanted Rock).
This powerful 3-day retreat will help redirect old belief patterns and facilitate the alignment of your highest and greatest life, most closely aligned with optimal health of Body- Mind- Spirit. Learn the technique of the Sacred Rainbow Breath and set your life upon the road to manifesting your utopian dreams.
This is a very powerful healing breathwork which was channeled through Rebecca after briefly becoming quadriplegic as a result of 7 prior failed spinal surgeries. After receiving this information, (The Grand Alignment), from God-Source, Jesus, her Angels and Guides in 2015 she experienced her own miraculous healing and physical transformation into her 5-D Light body.
The Rainbow Breath Activation will enable a clearing of old belief systems, a recalibration of your physical and energetic fields, allowing space for beautiful healing and transformation to take place while activating your new 5-D light bodies.
The teachings from her book, The Grand Alignment are designed to help us separate from and release the "pain body" of our past and/or present allowing space to merge with the higher self...our authentic life is born! This is done through our conscious, sustained alignment with God-Source and our new earth energy through a specific breathing modality which activates and infuses a sacred rainbow breath, and through vibrational sound and color immersion therapy. As we heal ourselves, we help heal the earth, and together we can transform our reality into a new paradigm, moving us more comfortably into the new earth energy field which is much more closely aligned with God's love!
During this 3-day intensive retreat we will learn the art of Divine Manifestation by utilizing the zero-point field of creation and higher vibrational living through the teachings of The Grand Alignment. We will work with the activation and infusion of the Sacred Rainbow Breath which will be the key to holding the higher vibration.
Not only will you learn the powerful art of divine manifestation, but you will be guided to drop & release negative energies & belief systems which may have been keeping you locked into the 3-D mentality of fear and lack. This clears the way for living an entirely new life of Absolute Abundance!
All high vibrational meals and private accommodations in our bed and breakfast included.
With Accommodations and Meals: $888
Without accommodations: $444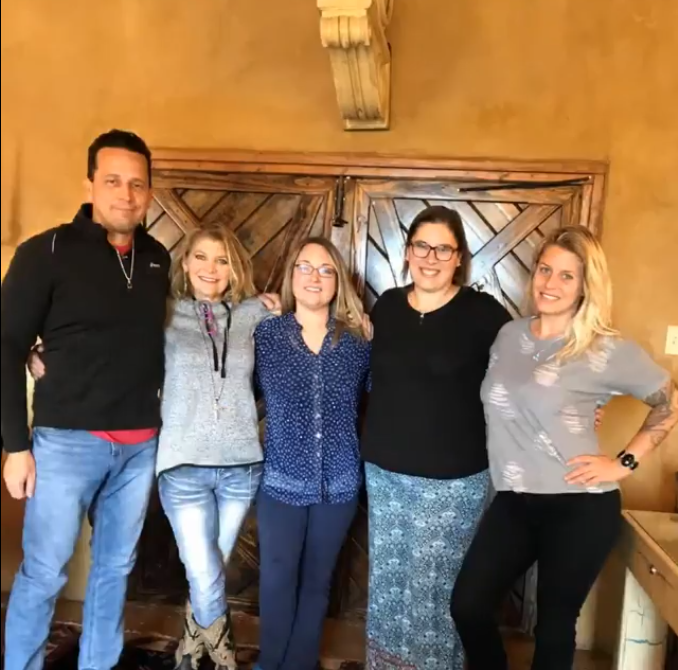 https://www.dinardaily.net/t80090-dave-schmidt-new-scam-meta1-coin
https://www.dinardaily.net/t80104-inside-dave-the-douchebag-schmidt-s-meta-1-scam-the-defunct-exchange-12-27-18
https://www.dinardaily.net/t80103-inside-dave-the-douchebag-schmidt-s-meta-1-scam-a-lawsuit-12-27-18
https://www.dinardaily.net/t80102-inside-dave-the-douchebag-schmidt-s-meta-1-scam-the-team-12-27-18
https://www.dinardaily.net/t80101-inside-dave-the-douchebag-schmidt-s-meta-1-scam-financing-12-27-18
https://www.dinardaily.net/t80130-dave-the-douchebag-schmidt-s-meta-1-scam-the-agreement-12-28-18
https://www.dinardaily.net/t80132-dave-the-douchebag-schmidt-s-meta-1-scam-covering-his-tracks-12-28-18
https://www.dinardaily.net/t80163-inside-dave-the-douchebag-schmidt-s-meta-1-scam-the-team-executive-trustee-12-29-18
https://www.dinardaily.net/t80200-inside-dave-the-douchebag-schmidt-s-meta-1-scam-ocean-plasma-and-anchi-crystals-12-30-18
*****************
GURU HUNTER





Posts

: 22049

---

Join date

: 2015-02-19



VIP Member





Posts

: 367

---

Join date

: 2019-01-24



*****************
Out Of Mind
www.oom2.com

Admin





Posts

: 5644

---

Join date

: 2011-08-16


Location

: Woodstock Nation



---
Permissions in this forum:
You
cannot
reply to topics in this forum