POOFness for DEC 23: It's Beginning to Look a Lot Like Christmas
Posted By: hobie [Send E-Mail]
Date: Sunday, 23-Dec-2018 21:59:54
Hi, Folks - Received via e-mail: =====



Subject: It's Beginning to Look a Lot Like Christmas
From: "The Office of Poofness" <2goforth@humanus.ca>
Date: Sun, December 23, 2018 7:18 pm It's Beginning to Look a Lot Like Christmas Johnny Mathis
https://www.youtube.com/watch?v=uGBie5pT9nw
POOF SAID

Greetings and Salutations, I want you to know that Christmas is a time to review. Think about the many ways you are all blessed, how you can become a blessing in the lives of others. Spend more time doing , being grateful. Heaven's first law is the law of order and gratitude is the second law............ Be grateful that you are all on this train headed for a definite larger destination. Merry Christmas.......Poof



SUSAN SAYS Dear Community, Jesus' Faith Was Spiritual ...in the human life of Jesus faith was personal, living, original, spontaneous, and purely spiritual. What It's Beginning To Feel Like Giving is the basic way Spirit expresses, and we feel it as
Love. To be is to give, and to give is to love. We mistakenly think that giving depletes our assets, and
if our thinking stops there, it does. But if our thinking is
true, we will then come to the conclusion that the more we
give of material things, the more we are capable of receiv-
ing spiritually and materially. Water rushing in to fill an
empty vessel or reservoir suggests the eagerness of Spirit
to keep our lives inventoried with Goodness. As spiritual beings we can learn to think of giving as in-
crease, even as multiplication. Our customary bookkeep-
er's logic fails us because our giving should not be recorded
in the "Debit" column. Rather, everything we give should be
recorded as an "Asset." Only that which greed withholds
should be considered a loss or a debit. It isn't "normal" to think this, but if we want to "get" some-
thing of value, we will first give something of value. God cannot be out-given...and will not be. But our giving is
aligned with His and has the same joyous effects. For giving to "work," or to fully bless both givers and re-
ceivers, the gift must be something prompted by, imbued
with, and surrounded by the atmosphere of love, joy, and
increase. When a giver gives a gift to another, he or she should also
think of it as a gift given to himself or herself. That's be-
cause long before it ever brings joy to the receiver, it has
been bringing joy to the giver. To give expecting nothing in return pauperizes the giver.
While it's true that we shouldn't give expecting thanks--or
something in return--we should expect much...much joy,
delight, satisfaction, and peace. Expect to see needs met with gratitude. Expect to see relief
from anxiety. Expect to see release from fear. Expect to see
goodness multiplied--God glorified. Expect to see Earth dis-
playing heaven's fullness. Expect God to be even more gener-
ous than you have been. Expect humans to become more
Christlike. Expect it to feel a lot like Christmas. Bernard Dozier Unfortunately some blogs are reporting deliveries of the F&P's and CMX....my understanding is not yet..... everything is on standby for the moment. May Almighty God Bless you
and keep you safely in his Loving arms, Susan



DID YOU KNOW? Good Evening, Based on one of the favorites for the Holidays, "The 12 Days of Christmas" On the first day of reset my Guru said to me " the GCR is near for you and me " or (our jubilee ) On the second day of reset my Guru said to me
"QFS is running
and the GCR is near for you and me" On the third day of reset my Guru said to me
"Currency has gold backing'
"QFS is running"
and the GCR is near for you and me" On the fourth day of reset My Guru said to me
"Reno is exchanging"
"Currency has gold backing"
"QFS is running"
"and the GCR is near for you and me" On the fifth day of reset my Guru said to me
"Only 5 days remaining"
"Reno is exchanging"
"Currency has gold backing"
"QFS is running"
"and the GCR is near for you and me" On the sixth day of reset my Guru said to me
"Hong Kong is beginning"
"ONLY 5 DAYS REMAINING"
"Reno is exchanging"
"Currency has gold Backing"
"QFS is running"
"and the GCR is near for you and me" On the seventh day of reset my Guru said to me
"Redemption centers waiting"
"Hong Kong is beginning"
"ONLY 5 DAYS REMAINING"
"Reno is exchanging"
"Currency has gold backing"
"QFS is running"
and the GCR is near for you and me" On the eighth day of reset my Guru said to me
"The Financial system's failing"
"Redemption centers waiting"
"Hong Kong is beginning"
"ONLY 5 DAYS REMAINING"
"Reno is exchanging"
"Currency has gold backing"
"QFS is running"
and the GCR is near for you and me" On the ninth day of reset my Guru said to me
"Indictments are forthcoming"
"The Financial system's failing"
"Redemption centers waiting"
"Hong Kong is beginning"
"ONLY 5 DAYS REMAINING"
"Reno is exchanging"
"Currency has gold backing"
"QFS is running"
and the GCR is near for you and me" On the tenth day of reset my Guru said to me
"The Cabals' life is draining"
"Indictments are forthcoming"
"The Financial system's failing"
"Redemption centers waiting"
"Hong Kong is beginning"
"ONLY 5 DAYS REMAINING"
"Reno is exchanging"
"Currency has gold backing"
"QFS is running"
and the GCR is near for you and me" On the eleventh day of reset my Guru said to me
"The world is awakening"
"The Cabal's life is draining"
"Indictments are forthcoming"
"The Financial system's failing"
"Redemption centers waiting"
"Hong Kong is beginning"
"ONLY 5 DAYS REMAINING"
"Reno is exchanging"
"Currency has gold backing"
"QFS is running"
and the GCR is near for you and me" On the twelfth day of reset my Guru said to me
"Projects are funding"
"The world is awakening"
"The Cabal's life is draining"
"Indictments are forthcoming"
"The Financial system's failing "
"Redemption centers waiting"
"Hong Kong is beginning"
"ONLY 5 DAYS REMAINING"
"Reno is exchanging"
"Currency has gold backing"
"QFS is running"
and the GCR is near for you and me" Merry Christmas, DJ reply2dj@mail.com



ZAP SAYS

HI ALL, I AM FEELING PRETTY YOUNG THESE DAYS AND JUST IN TIME FOR CHRISTMAS. TIME TO PUT ON A FEW POUNDS BUT NOT THIS TIME AS CHRISTMAS WITH FAMILY ELUDES ME. I HAVE TO STICK IT OUT HERE IN CHINA SINCE THEY WOULD NOT GET THE WIRE IN TIME TO DISTRIBUTE BEFORE CHRISTMAS. RATZAMAFRACK. AH WELL IT COULD BE WORSE I GUESS.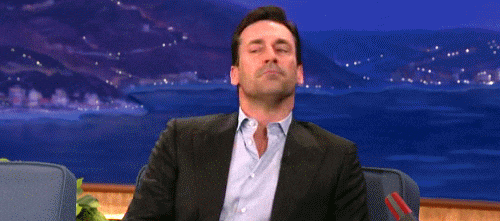 HOWEVER, IT DOES NOT MATTER ANYMORE. WE ARE GOING TO BE AT WORK SHORTLY AND THIS TIME WE KNOW WE WILL BE. THE PAST PROMISES AND TIMINGS BY BANKERS ARE JUST THAT, THE PAST. THE CONFIRMATIONS WE RECEIVED ARE GOOD ENOUGH TO MAKE US HAPPY AND MOBILIZED AFTER THE HOLIDAYS. GOOD ENOUGH FOR ME. STILL MISS BEING WITH MY FAMILY – IT WAS TO BE VERY SPECIAL. SO SORRY IT DID NOT HAPPEN IN TIME. DURING THIS TIME IN CHINA OVER THE LAST 5 MONTHS, I HAVE MET WITH PRETTY WELL EVERYBODY I HAD TO MEET AND MANY THINGS WERE REVEALED. THE GLOBAL TRUSTS AND FOUNDATIONS THAT GUARD PART OF HUMANITY'S WEALTH ARE PREPPED FOR DEPLOYMENT IN THE NEW YEAR. THE UPCOMING YEAR OF THE PIG IS TO LET LOOSE THE PROSPERITY. AND YES THE FAMOUS FLYING PURPLE PIG SQUADRONS ARE VERY PLEASED TO BRING YOU THIS PARTICULARLY POWERFUL NEWS. SNUFFLES, AFTER MANY YEARS GOING UP THE RANKS, IS NOW AN AIR MARSHALL AND DIRECTING HIS SQUADRONS TO POSITION AND IT IS GOING TO BE WILD RIDE.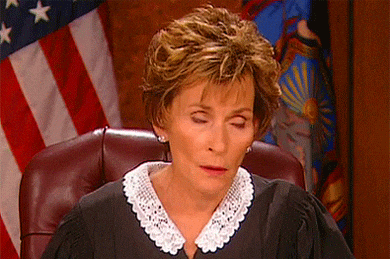 THE SITUATION HERE IS EXCITING IN WHAT THE FUTURE HOLDS FOR OUR HUMANITY, BUT AS I MENTIONED MANY TIMES, WE HAVE TO USE OUR TIME WISELY AND PREPARE FOR MOTHER BEING CRANKY. IT IS NO JOKE THAT OUR PLANET WILL SHAKE A BIT SOON (IT HAS STARTED ALREADY HERE AND THERE AS WE HAVE SEEN) AND BEING READY FOR IT MAKES GOOD SENSE. BUT WE WILL TACKLE THAT NEXT YEAR AFTER WE ARE SET TO DEPLOY THE PROJECTS THAT WILL DO THAT JOB. IT IS JUST DISAPPOINTING THAT THE FUNDS WERE NOT RELEASED EARLIER TO GIVE US MORE TIME TO PREPARE. IS THAT AN ACCIDENT? IN MY OPINION IT IS NOT. IT WAS ORCHESTRATED DELIBERATELY BY THE POWERS THAT STILL OPERATE TO THIS DAY. SOON THAT TOO WILL CHANGE AS TIME GOES ON, AND I JUST HOPE IT CHANGES FOR THE REALLY GOOD BETTER. I TOO DO NOT RELISH A ZOMBIE APOCALYPSE OR ANYTHING CLOSE TO IT. BAD IDEA.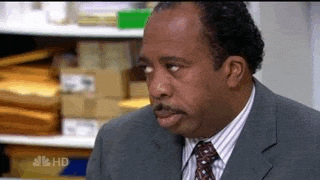 I HAVE FAITH IN US DOING THE RIGHT THING. WE ARE PRETTY GOOD AT MAKING ANYTHING AND DREAMING UP NEWNESS. WITH THESE SKILLS, I SEE HUMANITY THRIVING NOT THE OTHER WAY AROUND. THIS IS WHAT ENCOURAGES THE GOOD GUYS TO KEEP FIGHTING THE GOOD FIGHT AND MAKING IT HAPPEN FOR US ALL, AND THERE ARE A LOT OF THEM. WE ARE ALL VERY FORTUNATE SURE, BUT BE READY TO CHIP IN AND DO YOUR PART IN THIS WHOLE EFFORT. IT REALLY IS A LOT OF HARD WORK AHEAD. YES, WE WILL HAVE A LOT OF MONEY TO WORK WITH AND KEEP OUR PERSONAL SITUATION WELL IN HAND, BUT HOW WE APPLY THE WEALTH AND OURSELVES IS TRULY THE TEST. MY CHRISTMAS MESSAGE IS SHORT AND SWEET BUT I DID FIND SOME INSPIRATION TO WRITE IN VERSE AGAIN, SO MY LITTLE GIFT OF THOUGHT I OFFER. The feeling spreads across the world softly at first raising a glance
December comes and the children bright with red things fleeting and invisible in the fireplace
Traps of cookies and milk do not seem to work with this ghost
Fifteen second flares plaster screens peddling thoughts of gifts galore
Amber mugs of cheer hot and steaming in the winter air swirl absently
Laughter cascades down the mountain party filling the town
Falling flakes of white envy cascaded down through the empty branches
Devouring color layer by layer replacing with singularity of white purpose
Autumn leaves lie beneath a white fuzzy blanket forgotten in the cold
Secular music permeates the whimsical thickness of icy breath
Soothing voices croon through the neighborhood's twinkling lights and plastic deer
Soft laughter through frosty glass winds down the steeply mounded streets tinkling with life
Muffled exhaust burbles a few inches off the packed snow bringing a family together
Doors open with arms flung wide to embrace another time of reflection and good wishes
Christmas arrives white and spirit soars
A happy time
I wish for you the winter rainbow's edge with butterflies clustering everywhere
Joy and Peace swirling in endless cocktails of bright plumage bestowed
Smiles everywhere glow to jingles in the air permeating the effervescent malls
May your Heart true Bless and your acts bestow Joy in footsteps long followed
Christmas long planted takes the center again and brightens trees with its colors`
Keep this spirit pure and bright throughout the night and day and let it take flight
What if this could be longer joining timelines not often seen and feeling stay reborn
What if indeed, seemed the musing of St Nick pondered his yearly duty
A twinkle in his eye told he knew what it could do in one night the lesson said
Nativity sets remind passers by of why while glittering lights explore why not with vigor
The neighborhood and country thrive with bustle and hustle
Hope reigns evermore and calms the mind cautiously telling of light to come
The thrilling feeling spreads across the world demanding understanding and Love
A happy time
A thank you time
Reflect your thanks shining bright in constant light
Merry Christmas to all
And to all a very warm night
ZAP 2018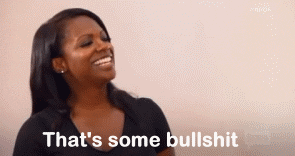 A DEEP BOW AND DEEPER THANKS TO ALL THAT HAVE HELPED US, OUR EFFORT, AND THOSE CRITICAL CASES AROUND US THAT WOULD NOT SURVIVE OTHERWISE. WE ALL DID OUR BEST WITH WHAT WE HAD AND THAT CAN NOT BE DENIED. WE WILL FULFILL ALL THAT WE STAND FOR AND WILL DO FOR OUR HUMANITY IN THE NEW YEAR, AND THIS IS A PROMISE FROM WAY HIGHER THAN ME. GREAT LOVE TO ALL AND GOD BLESS. LOVE AND LIGHT
IN OUR SERVICE
ZAP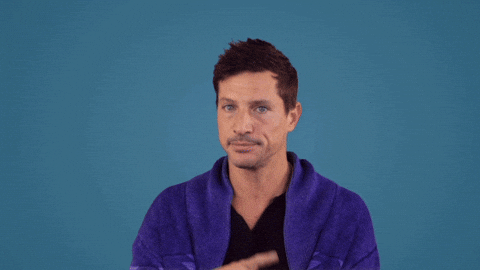 "GOD IS; I AM; WE ARE"
"BE GOOD, BE LEGAL, TELL TRUTH"
DECEMBER 23, 2018
COPYRIGHT ZAP 2013-2018



Contributions Thank you for your support as we do our best to keep you up to date. We couldn't do this without your Help. Please go to Paypal.com using the account address: goneforthfornow@gmail.com to support the cause. Please remember to click friends and family when sending. We're still struggling to keep the lights on and food on the table.
Love and Kisses,
"The Office of Poofness"
ZAP, Susan and Staff


===== --hobie

Thanks to: http://www.rumormillnews.com

*****************
Out Of Mind
www.oom2.com

Admin





Posts

: 5583

---

Join date

: 2011-08-16


Location

: Woodstock Nation



Zap wrote:

I DID FIND SOME INSPIRATION TO WRITE IN VERSE AGAIN, SO MY LITTLE GIFT OF THOUGHT I OFFER.
Except that what follows is not any form of "verse". And it's certainly not a "gift". Maybe "inflction"?
*****************
 "Scum" - Sue Winters
VIP Member





Posts

: 1526

---

Join date

: 2016-04-08


Location

: This other Eden



---
Permissions in this forum:
You
cannot
reply to topics in this forum