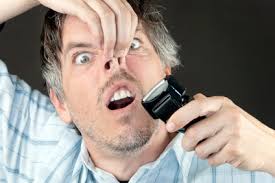 HAPPY FIRST DAY OF WINTER. WE SEEM TO BE IN A STATE OF FLUX AS FAR AS THE CURRENCY MOVEMENT IS TODAY. WE SHALL SEE.I TEND TO BELIEVE THAT THE PROCESS HAS SLOWED BUT IS STILL WINDING ITS WAY TOWARDS A CONCLUSION.

I ANTICIPATE A CONCLUSION FOR THE MAJOR "TIERS" BEFORE THE END OF THE YEAR WITH THE PUBLIC LAUNCH IN JANUARY.
 This group may not care but Trump has negated about 28 environmental laws with his wall, and the ecosystem impacts will be an atrocity of epic proportions. When it's all said and done, this wall will not stop the problem anyway because plenty of people here pay these immigrants.




The fundamental problems aren't being addressed. This is just a bandaid. Ok. I've said my peace.
NATUREADDICT - THERE ARE TIMES WHEN THE SECURITY OF USA CITIZENS MUST AND SHOULD BE PLACED ABOVE THOSE THAT ARE NOT. AS FAR AS THE ENVIRONMENT IS CONCERNED I AM SURE THERE WILL BE MANY OPTIONS AVAILABLE TO US TO TAKE CARE OF OUR'S COUNTRIES ENVIRONMENT POST RV. AND I DON'T SEE THIS AS A BANDAGE. TO ME IT IS MORE OF A TOTAL BODY CAST REQUIRED TO SECURE OUR NATION.

This was a post from Camdoc https://www.dinardaily.net/t76993-for-philip-tilton-found-dan-for-you-it-s-camdoc    in another room that some are offended by it appears. I certainly am not. "Yesterday I got a message which said that the Elders were in Reno and got paid, and now time for Tier 4 to be paid. Last night I got almost the same msg from a different source. I also heard something else very interesting. It said the Mormons were in Reno and were at the head of the line."

I hope the Catholics, Baptists, Fundamentalist and every other religion of the world was smart enough to do the same.Remember that it is not governments that truly help people.It is from the generosity of individuals and, churches and charities where the love is real.
GURU HUNTER





Posts

: 20038

---

Join date

: 2012-04-10



---
Permissions in this forum:
You
cannot
reply to topics in this forum