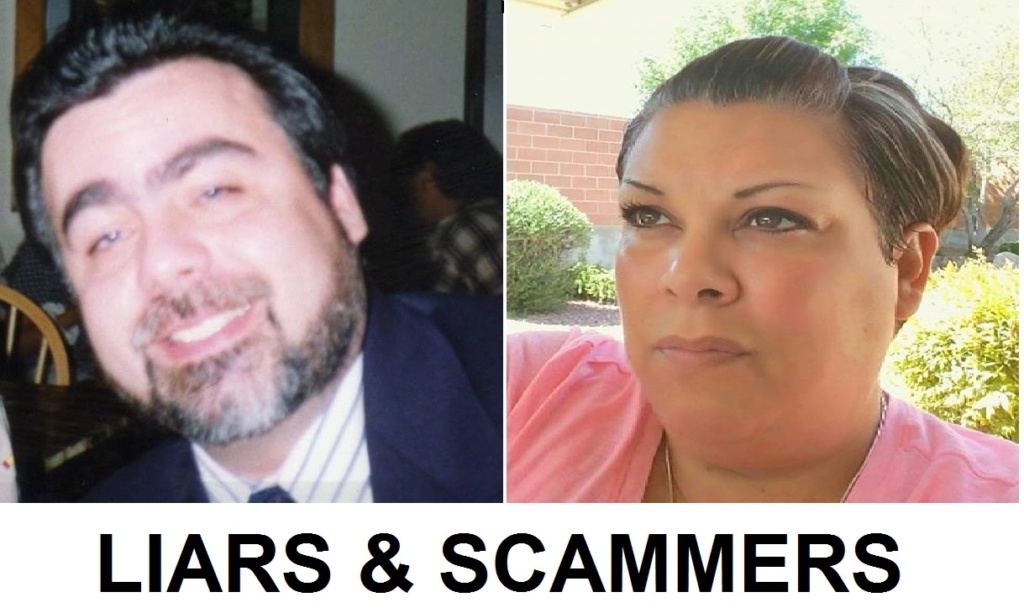 **The following information's have been extract from the posted YouTube video :
**Title : 12-19-2018 OOOTAH Conf., Prayer & Intel Call w/Becky, Pastor David & Member Glen
Becky told numerous lies throughout this call, but the biggest WHOPPER was that Dinar Daily is asking for donations (approx. 43:38 into the call).  What a crock! 

This woman wants nothing more than for you to send her money.  Becky is too lazy to get a job and is just appealing to people's good heart via sad stories about children having no Christmas, etc.  Do Not Donate a cent to her!

She do not want everybody getting all excited BECAUSE, we have been let down more than one time in the past. IF it happen , IF it does, IT'S great IF it DOESN'T, We all need to get focused.
She said that (direct quotes from the video):
''I've had some of my most reliable one's, I've had BIG DOGS just come out of the.. You know, out of the woodwork and, got hold of me and, everyone is saying the SAME THING!, as fare as the military is concern.
WE have a lot's of guys that have boots on the ground and, I am telling you, it's all the stories are corroborating.,
We got, paymaster and Reno right now that are actually getting ready to put their groups through.,
You know, I am hearing about ADMIRAL group, YES we heard about the ADMIRAL groups many times BUT, I will say that, I was honored, you know, to get into the ADMIRAL group BECAUSE, they knew in the beginning that I had not been in a group so, they were kind enough to open up their enrollment for me for 24 hours and, close it back down once I got in. SO, God bless Admirals group..
...BUT, we're seeing things moved, we're DEFINITELY SEEING THINGS move,
we're seeing money moving.
I will tell you the T4-A, that BRUCE SPEAK OF is complete, they were on them to get those done and, they are NOW COMPLETE SO, when ever they choose now to put us through, we are here SO,
I just want you guys to stay focus, keep your phone on and, just you know, just do your best TO GET PREPARED (8:44 min mark).., you know guys if you have questions let's ask them tonight… (8:46 min mark)… end of the transcription''
GURU HUNTER





Posts

: 20038

---

Join date

: 2012-04-10



---
Permissions in this forum:
You
cannot
reply to topics in this forum