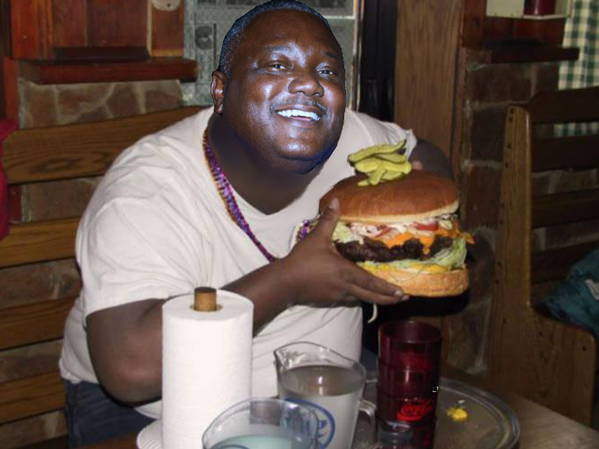 (Cliff notes by Sunny) 

Replay: 641.715.0623, PIN CODE 409029#
AUDIO REPLAY
Ray: TNT UPDATE, Tuesday, Dec. 18, 2018
Iraqi TV reported that Parliament did not vote on the cabinet members today and postponed such event until next week.
Citizens in several cities are upset and have started civil unrest by burning chairs and protesting in streets due to the lack of reforms and (publicly) forming the government.
Maliki supporters are being blamed for the negative situations in Iraq……according to local citizens. #wearethepeople
Tony: Goooooooooood Morning, TNT! If your looking at the news articles or watching TV in Iraq they are saying they voted in three ministers, that it's going to be challenged in court on TV. Articles say they were approved and it's done. Tried to get five done and only got three.
Five new names submitted tomorrow. Not telling anyone the names. Voting tomorrow and saying they will complete the government tomorrow. Been saying that for six weeks in a row.
Everything else is done, done , DONE!. All banks ready. Ours and theirs. All we need to do is seat these ministers. Did say two names that were controversial have been removed.
Everybody remaining in Kurdistan to be paid to be completed in the next two days at the new rate.
Article out today saying the new reforms should be in place by the end of the year! Our only thing is they write it, they say it, but will the really do it.
Tomorrow will be a huge milestone if they do get it done tomorrow and we know what to look for.
CURRENT WINDOW: Tony: If they do the ministers tomorrow and do all five of them, this is supposed to occur in the next five days. Most importantly they expect this to be done by the end of this month. They have the 2019 budget out already and want the new rate to be activated before the budget is the goal!
Tony: . . . Every day I see it was delayed, delayed, the ministers trying to get to where they want. Now instead of next Tuesday they have moved it back to Thursday. . .
Watch the price of oil. If it goes up, the rate goes up. If it goes down, the rate goes down. Someone reported the Kurd's got 317 billion which comes out to $5.58 cents to be the exchange rate. . . that's what's out there.
There is supposed to be another government body, not from Iraq, that will make some sort of announcement.
IRAQ:
Kurdistan: payments to the people to be completed in the next two days at the new rate. Tony: How long can they hold it on their cards to use it? . . . Articles all say it's time to give the people the reforms.
Parliament announced they have approved three ministers yesterday and will vote on remaining positions tomorrow and will complete the government. Two of the controversial names have been removed and replaced with others. Tony: Supposedly the Iraq ministers are already picked and dragging it out is a farce. . .they just . . . wanted to get to this point and the end of the month. They have been using the ministers as an excuse to not release it till they got to here. We heard that from our committee and from over there that it was done weeks ago. Why they wanted to drag it out to this moment in time is the question. Not going to see the lower denom's before the rate changes.
Media: Difference in what media is reporting. Articles say ministers approved. TV saying they will be challenged. Articles reporting the monetary reforms are to be completed by the end of this year.
INTERNATIONAL:
IMF Global Projects: Banks will give out the information on these investments post exchanging.
Currencies: Tony asked for rates but did not receive any.
UNITED STATES:
Taxes: No change in the previous information that it will be a non-taxable event.
800 #'s: No release of the numbers or information regarding their release.
EXCHANGING: Some groups exchanged years ago at .50 and all they got was a SKR (safe keeping receipt) Tony: A legitimate group we all know is not going ahead of you. They will be released at the same time. Those in the groups have to sit around and wait for someone to pay them their money and that could take months. We all are going to dial an 800 number, go to the bank. That is the difference.
Tony: Everybody can call the 800 number. Everybody does not need to call the 800#. Any questions call that 800#.
Exchanging less than one (1) million USD you to go to the bank teller.
Exchanging more than a million or contract rate call the 800 number.
Contract Rate: Tony: We negotiated the contract rate as a result of the "wearethepeople" campaign. I think it will last 10 days. What I agreed to was over 10%. I was very happy or us to get that number. If you don't get the contract rate you do not have to go through with your exchange. You can wait for the rate to rise. They don't want you to go out the door. Expect they will make you an offer while your there.
Tony: I'm not going in the first day. We will do a call so you guys know where we are at.
ZIM Information: Tony says as far as he knows the ZIM is still in the basket. The banks say it's still on their screen and they will exchange it. Contract rate on the ZIM has to have a project of an approved Zimbabwe located charity involved and has to be approved by the ZIM government. Tony: Could take 90 days or more. I wouldn't do that one.
Q & A: TNT Forum
– Any idea why Mahdi does not just appoint the remainder of the cabinet? Other past ministers have done it. Tony: Iran wasn't under the US sanctions. It's a little bit different.
– Can the banks limit the amount or rate we exchange for. Tony: Nobody can limit how much money you get to exchange. Especially not a group of bankers. There are no secret meetings going on. If there was to be a rule the UST would have to do that. A law would have to come out.
– Should we focus on times when the market is closed or any time? Tony: I think it would be a global mess . . . banks, traders to do it in the middle of the market trading.
– Wouldn't you think in order to get the RV the government has to be seated and investment laws passed in order for companies to feel secure in their investments?? Tony: Yes . . . They don't have to have all the ministers in place, they just want to have them all in place. It doesn't mean every single position in the government has to be placed.
– An attorney advised me to set up a checking account in each of my children's names instead of a trust. Does that seem right to you? Ray: You can set up bank accounts for your children for education.
Q & A: Callers
– Why do we have to wait when whales, government people, those connected, etc. have exchanged? Tony: I can explain it but your not going to like it. Those people have privileges that we don't. The bank decided who those people were and it wasn't you or me. Just like when the government people got paid . . .and their brothers and sisters . . .maids.
CLOSING STATEMENTS:
Tony . . . All right guys. Waiting on the ministers. It's all been an excuse. It don't take 6 weeks every time they say, "are you going to change the name or not?" We knew Sadr . . . Kurd's would not let it go through. All a front to get us to a certain date and time so hopefully we are there. Everything's done. Everybody saying it has nothing to do with Iraq because it's done. We still have to release it. The date when the US says it's ready to go, they will announce the ministers. Three to four days days after that we are going to see an RV and we'll be ready to go.
They say they are going to do it by the end of the month. I said okay it's either going to happen by the end of the month or the first two weeks in January. Either way I now, cause they can't stretch it out any longer than that. I'm hoping it happens right now. I want to have. like he said, the best Christmas of my life!!! That's when it should happen, this quarter, like they said "before the end of the month."
I'm not stressing it every day. Every day I see it was delayed, delayed, the ministers trying to get to where they want. Now instead of next Tuesday they have moved it back to Thursday. We are going to see what happens tomorrow. Soon as I find out you will know and we will go from there. I'm happy! I'm excited because I know it's finally coming to an end one way or another.
Happy Holiday's to all just in case we don't make the next call.
Ray . . .Enjoy your Wednesday. Keep believing. (played I believe)
GURU HUNTER





Posts

: 20038

---

Join date

: 2012-04-10



ENJOY YOUR BAG OF COAL------TONY/RAY
VIP Member





Posts

: 397

---

Join date

: 2015-05-27



---
Permissions in this forum:
You
cannot
reply to topics in this forum