POOFness for DEC 19: MIDWEEK BY ZAP 12-19-18
Posted By: hobie [Send E-Mail]
Date: Wednesday, 19-Dec-2018 19:01:54
Hi, Folks - Received via e-mail: =====



Subject: MIDWEEK BY ZAP 12-19-18
From: "The Office of Poofness" <2goforth@humanus.ca>
Date: Wed, December 19, 2018 6:56 pm Zap Says



HI ALL, THE LAPIS PRODUCT IS PRODUCING AMAZING RESULTS. FOLKS THAT HAVE BOUGHT IT HAVE REPORTED IMMEDIATE EFFECTS. MANY HAVE ASKED QUESTIONS THAT I AM NOT QUALIFIED TO ANSWER, SO I HAVE ASKED THE FULMINA GROUP TO PROVIDE ANSWERS AND THEY ARE CONSTANTLY WORKING ON THE Q&A WEBPAGE, AND STAFF ARE DOING THEIR BEST TO KEEP UP WITH THE STREAM OF QUESTIONS. I COPY ONE MESSAGE I WAS CC'D ON THAT WILL HELP.

Dear Thomas,
Our products don't target any special disease : they regenerate all our cells. We suggest you to use in a first step the Lapis Pro 2 to 3 months to detoxify all your toxins and free radicals in your cells and then start to regenerate all your digestive system (included adrenal and gonad glands). The product will spread everywhere week after week : check the attached picture of a man 72 years old who was astonished that after 3 weeks using only Lapis Pro, his wife remarked that his white hair was becoming darker...which is a proof that Lapis Pro regenerates everywhere.
You have to understand that the regeneration follows a different cycle on each organ. Per example, intestines starts to regenerate after 48 hours until 6 months than the livers needs 7 months to regenerate...We suggest the Lapis Pro in first because most of toxins and free radicals come mostly by food and drinks through our digestive system....which also means that your assimilation will be better before to regenerate all your cells. Then, once detoxified, in a second step, you start to use the Lapis Elixir 4 to 5 months which regenerates directly the cells after the first regeneration of your digestive system and other organs. For information, Lapis Elixir will not regenerate on optimal way if you use it alone on a first step. Regarding the promotion of our products, you can contact Humanus foundation which could make a special discount code to your name . Then, you could share commissions with Humanus. Do not hesitate to ask any further question. Best regards
The Fulmina team


IN RESPECT OF PEOPLE THAT WISH TO BE DISTRIBUTORS, FULMINA HAS NOT REALLY SET ITSELF UP FOR SUCH A MARKETING EFFORT, AND HAS OPTED TO KEEP COSTS DOWN. THE WAY THEY HAVE DECIDED TO DO THINGS IS TO DO A DISCOUNT CODE FOR THOSE THAT WISH TO PROGRESS SALES. HUMANUS HAS ARRANGED TO HAVE A SHARING SCHEMA AS THEY RECEIVE $15 DONATION EXTRA ON EVERY ORDER. THIS THEY WILL GLADLY PROVIDE TO SOMEBODY THAT WILL CARRY A SMALL MARKET EFFORT VIA THEIR OWN SPECIAL DISCOUNT CODE HUMANUS WILL ARRANGE FOR THEM. THIS IS NOT LARGE MONEY LIKE WITH OTHER PRODUCTS THAT HAVE HIGH MARGINS, SINCE THE COST OF PRODUCTION IS SO HIGH AT THE MOMENT AND THE PROFITS ARE KEPT LOW, BUT IT CERTAINLY IS ABOUT GETTING THIS SPECIAL PRODUCT OUT TO HUMANITY AND PROVIDE A HIGH LEVEL OF HEALTH TO PEOPLE. IT IS NOT ABOUT THE MONEY FOR THE LAPIS PRODUCT. EVEN IF IT IS NOT MUCH TO MAKE, A FEW DOLLARS HERE AND THERE HELP REGARDLESS. IF YOU WISH TO DO SOMETHING LIKE THIS, ESPECIALLY IF YOU ARE A FOUNDATION GEARED FOR HUMANITY, GET IN TOUCH WITH ME AND I WILL MAKE THE ARRANGEMENTS. YOU CAN HAVE THE EXTRA. PAYMENTS CAN BE MADE BY PAYPAL OF COURSE.

Dear Zap,
Thank You sooooo much for all the work you have done to make this new era possible. I look forward to a cleaner healthier Earth.... Speaking of health, I need to ask if the cost of the Lapis products are going to come down. I am on government disability (senior) and don't have enough money to buy the expensive food that I can eat nor a warm home. So buying the Lapis products is out of the question. Are you able, when your money comes in this week, to help those of us that ask for financial help to purchase these products?? I also have a very dear friend that just had a stroke........she doesn't have enough medical coverage to rehabilitate properly nor the money to try the Lapis products.....she would be another urgent subject to help. I am sure there is not a shortage of us that need help, so do what you can.. Thank You so much for every thing



ML I THINK I MENTIONED THIS A MESSAGE OR TWO AGO, BUT YES OF COURSE. WE WILL CREATE THE SPECIAL FOUNDATION GEARED TOWARDS HELPING CRITICAL CASES, AND AT THE SAME TIME SUBSIDIZE THE LAPIS PRODUCT WHERE NEEDED. SO MANY OF US ARE SUFFERING HEALTH WISE, AND THIS STUFF IS MAGIC. MY MOTHER CONTINUES TO DO BETTER AND BETTER, AND AT 87 THE CHANGES ARE VERY VISIBLE. SHE NO LONGER SPEAKS SLOWLY BUT HAS REGAINED HER NORMAL VOICE I KNOW SO WELL. HER THROMBOSIS IS BEGINNING TO RECEDE, AND HER SKIN IS STARTING TO SHINE AS THE BABY SKIN COMES THROUGH. SHEDDING OF THE SKIN IS CONSTANT AS IS THE ELIMINATION OF TOXINS, SO WHEN YOU REGENERATE MAKE SURE YOU TAKE A DAILY SHOWER. TAKING A SHOWER WITH SULFUR SOAP IS HIGHLY RECOMMENDED BY ME AS IT HAS ANTISEPTIC QUALITIES AND HELPS KEEP THE ITCH DOWN. ONE MAJOR THING I HAVE NOTICED BESIDES BODY FUNCTIONS IS THE SPEED OF TYPING. I CAN DO 30 TO 40 WPM (WORDS PER MINUTE) TYPING. NOW IT SEEMS MY FINGERS FLY ALL OVER THE KEYBOARD AND IT FEELS LIKE TWICE MY REGULAR SPEED. NEAT. THE CLARITY I HAVE THINKING WHAT I WANT TO SAY IS TRYING TO BE MIMICKED BY MY FINGERS AND THERE IS NO STRAIN. IT STILL ITCHES ALL OVER BUT IT IS DYING DOWN SO I THINK BY CHRISTMAS I WILL NOT BE DOING THE ITCHY DANCE ANYMORE. OVERALL THE HEALTH IS COMING BACK TO ME AFTER SO MANY YEARS OF SPINAL ABUSE SITTING IN A CHAIR STARING AT A SCREEN. THE PAIN IS GREATLY DIMINISHED AND I CAN MOVE MUCH MORE EASILY. THE CRACKING SOUND IN C1 AND C2 IS GONE, AND MY KNEES NO LONGER CRACK WHEN I SQUAT. NICE.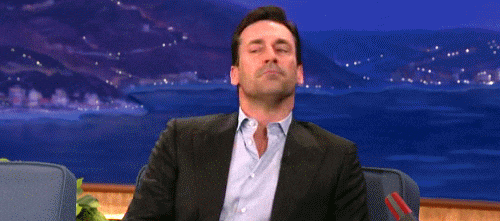 IN OTHER NEWS, THE BANK IS HOLDING THE FIRST FUNDS AT THE MOMENT AND WE ARE JUST WAITING FOR THE WORD THAT THEY ARE CLEARED FOR USE BEFORE CHRISTMAS. THAT WILL BE THE GREATEST BLESSING AS I WILL BE ABLE TO GO BACK HOME TO BE WITH FAMILY FOR CHRISTMAS. THANKS EVERYBODY FOR YOUR QUESTIONS AND SUPPORT, AND SEND LOTS OF LOVE , ENERGY AND SUPPORT FOR OUR CORE TEAM MEMBERS THAT ARE IN DIFFICULT SITUATIONS. MUCH THANKS. GOD BLESS. LOVE AND LIGHT
IN OUR SERVICE
ZAP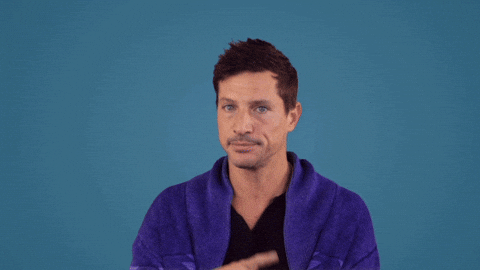 "GOD IS; I AM; WE ARE"
"BE GOOD, BE LEGAL, TELL TRUTH"
DECEMBER 19, 2018
COPYRIGHT ZAP 2013-2018


Contributions Thank you for your support as we do our best to keep you up to date. We couldn't do this Without Your Help.!!! Please go to Paypal.com using the account address: goneforthfornow@gmail.com to support the cause. Please remember to click friends and family when sending. If you are not a member of paypal and sending a donation please send an e-mail to goneforthfornow@gmail.com so we can log you in and send you a Thank You. We appreciate all the help you continue to provide in keeping food on people's tables, medical needs met, computers running and shelter . With Much Gratitude and Appreciation,
Love and Kisses,
"The Office of Poofness"
ZAP, Susan and Staff This post is for information and education purposes only. All representations, presentations, products and opinions are strictly that of the author and do not necessarily reflect the opinion or endorsement of the "Poofness News Letter" and its principals. All readers should perform their own independent due diligence before acting on any information provided.


===== --hobie

Thanks to: http://www.rumormillnews.com

Toxic Crystals – A Contradiction in Terms?

Toxic Healing Crystals List Revised 7/4/2017 – this list is not inclusive and not all of these are considered dangerous. But they do have the potential to be TOXIC. Always check online to see if the crystals you are using are dangerous to ingest or handle. Use your best judgement and if in doubt, use the indirect method for elixirs. Always wash your hands with soap and water after handling healing crystals and minerals.
Lapis Lazuli

Lapis Listed as Potentially TOXIC or HARMFUL STONES for gem elixirs, gem waters, massage oils, handling, etc.
"I've been asked many times about whether a certain stone is safe for making conventional gem elixirs, gem waters, massage oils, or other internal or absorbent uses.  While any stone can be potentially harmful for fumes, or dust, here is some information on stones that are known to be toxic in certain situations.
"While some of these minerals are micronutrients, such as copper which we need to survive, they can also be extremely toxic in larger amounts than required by the body.
"Please be aware that this is a partial list, as I don't know all the possible toxicity information.  Some I learned in college, from crystal experts, or from books. Before using any stone or crystal for elixirs or waters, you should personally make sure that it's safe by consulting a mineralogist, healthcare specialist, or other professional.
"Types of stones that are typically toxic to ingest are minerals/ metals containing copper, lead, arsenic, cadmium, aluminum, barium, mercury, zinc, or other poisonous / toxic substances.  These substances are often what give a stone its characteristic coloring or shape.  Great to look at, great to hold, but not great to put in the body.  Where I have information on it, I've noted the toxic material that is or may be in the stone."
Thanks to: http://www.interdimensionalhealinglight.com
*****************
Out Of Mind
www.oom2.com

Admin





Posts

: 5583

---

Join date

: 2011-08-16


Location

: Woodstock Nation



One of the more dangerous modern myths is that if something is "natural" it must be good for you and if it is "artificial" it must be bad for you.

Of course, as a few moments' reflection should enable anyone to see, it's a bit more complicated than that!
*****************
 "Scum" - Sue Winters
VIP Member





Posts

: 1526

---

Join date

: 2016-04-08


Location

: This other Eden



---
Permissions in this forum:
You
cannot
reply to topics in this forum