https://www.alsumaria.tv/news/255103/%D8%A7%D9%84%D8%B9%D8%B1%D8%A7%D9%82-%D9%8A%D8%B7%D8%A7%D9%84%D8%A8-%D8%A7%D9%84%D9%85%D8%AC%D8%AA%D9%85%D8%B9-%D8%A7%D9%84%D8%AF%D9%88%D9%84%D9%8A-%D8%A8%D8%AA%D9%85%D9%88%D9%8A%D9%84-%D8%A7%D8%AC%D8%B1%D8%A7%D8%A1%D8%A7%D8%AA-%D8%A7%D9%84%D8%AA%D8%AE%D9%81%D9%8A%D9%81/ar#
Iraq calls on the international community to fund mitigation and climate adaptation
Friday, December 14,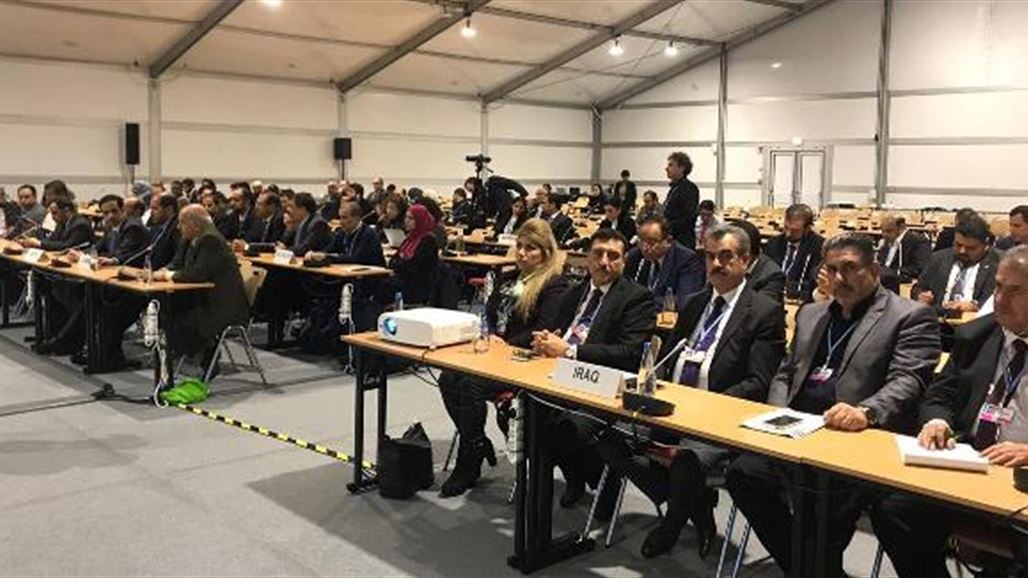 Alsumaria News / Baghdad 

urged Iraq on Friday, international support to address climate challenges and the financing of "mitigation and adaptation" measures, noting that among the five most fragile states in the climate change. 

The administrative and financial agent in the Ministry of Health and Environment Kamran Ali Hassan, in a press statement, issued today, that "an Iraqi delegation participated during the meetings of the Conference of the Parties Twenty-fourth Convention on Climate Change held in the Polish city of Katowice for the period of 2 to 14 of this month," noting That "the Iraqi delegation called for international support to meet the challenges of climate change."

He added that "Iraq is one of the countries of the world affected by climate change and is among the five most vulnerable," noting "what the subject of the effects of economic, social and health on the Iraqi society." 
Hassan explained that "during the meetings, the request for funding to carry out mitigation and adaptation measures, which helps Iraq to implement the requirements of the implementation of the United Nations Convention on Climate Change and support the Iraqi society in all sectors." 
On the sidelines of the meetings of the Conference of the Parties held, the Iraqi delegation participated in the Arab Ministerial Meeting to prepare a work program and unify the Arab position and trends towards climate change issues and enhance Iraq's regional and Arab role in this matter.
Iraq, represented by the Ministry of Health and Environment, participated in this conference, which is the road map for the implementation of the new global climate agreement. It was agreed in Paris in 2015 with a delegation headed by Kamran Ali Hussein, administrative and financial agent of the Ministry of Environment.
VIP NewsHound





Posts

: 18367

---

Join date

: 2018-11-04



---
Permissions in this forum:
You
cannot
reply to topics in this forum