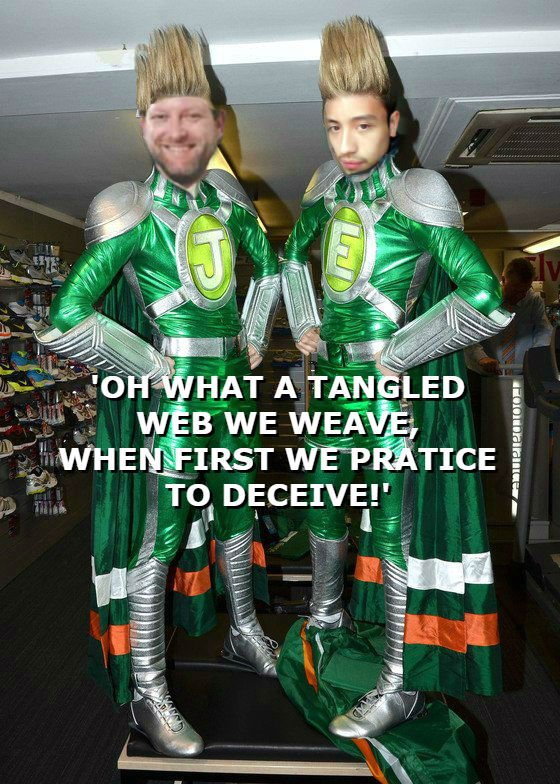 "Loyalty"
Up is down, down is up.
It's so hard to figure out what's going on with the RV as every piece on the geopolitical chess board is moving all at once, fast and furious, without reason and in very sporadic patterns.
Even I'm at a loss for words. There's no pony anymore. What a complete mind — you know what.
And how do two well known US Generals retire from public service (Kelley & Dunford) on the same day as military drones suddenly show up over every major freeway at dusk? What are odds?
Tell me why is the little nation of Yemen is being taken to the brink of complete poverty and famine? Who is really fighting whom there?
Also, who is controlling all of Trump's tweets, public persona speeches and private negotiation terms… as they all appear to have completely different messages?
Where is Obama in all of this insanity, and how does the ex-President still run the country from the shadows?
Why is the Zim not being treated (traded) like other currencies?
What motivated the US Senate Foreign Relations Committee to do a snap hearing on Zimbabwe reforms, lambasting their progress and re-enforcing crippling 2001 ZIDERA sanctions?
Why are US markets crashing by the hour with no central banking net in place to save the day for consumers?
And why is Britain's Theresa May delaying that damn Brexit yet again?
What will a "meaningful" vote in the House of Lords really mean to the world?
Should anyone of sound mind except a public or private RV to take place before Christmas? Springtime?
How come Zimbabwe is suddenly so damn important to the future of the white world?
Why is everyone leaving or already has left the Trump Administration if he's such a new Republic savior?
Does any Christian brother or sister bother to research that Christmas means "Death (Mass) of Christ"… and this day openly celebrates the Messiah's slaughter not His birth?
Who here believes that Mike Pence is actually human? Anyone? And if Trump goes, does anyone really believe Pence would be allowed to run the country?
Why did Trump extend the government shutdown stop gap measure two more weeks if the Republic has complete control of the cabal? And why is Theresa May matching up her final Brexit Vote with Trump's newest shutdown date?
Whatever ever happened to the dangerous immigrant caravan that was supposed to invade America?
Should we be concerned that 293 people died of a sudden ebola outbreak last week in the Congo? And when will white people actually care about black people?
How come Dinarians still follow Iraq like it's the center of the RV universe? And why are Iraq and Iran's currencies reporting as nearly the same value?
Can CNN, Fox News and MSNBC really be working together to dumb down all political curiosities? And if so, how long has this scripted ignorance coordination been going on? And who's writing said script?
Why is Russia cranking up oil production when the price of crude oil is plunging? And when did OPEC become financially irrelevant?
Explain why I should care about a part-time journalist from Saudi Arabia, living in Turkey, who was reportedly murdered without a body or any visual evidence to prove the killing?
Does anyone not believe that a Nixonian-like tape of Trump admitting to collusion with Russians before the 2016 election will not surface at the most damning moment of his political career?
Why are historical bonds funding worldwide and within the US, yet Bruce and Tony aren't connected to any such platforms for the benefit of their loyal audiences?
Why did Warren Buffet invest so heavily in American banks this quarter, all except for Wells Fargo?
Please explain why the European Union is sticking it hard to The City of London with Brexit, when The City of London created the European Union over forty years ago?
How come the US housing market did a complete 180 degree u-turn this quarter and nobody is talking about another housing crisis?
Does anyone sincerely care that the world is net/net 5 quadrillion dollars in debt and on a pace to double said debt every ten years?
Where are the men who publicly stand up for what's right or die trying? And why are women forced to do twice the work for half the pay?
What if the RV currencies aren't redeemable for another three to five years? Will you still be following the RV?
How can people drink decaf and think their getting off from ingesting caffeine? That one amazes me.
Honestly folks, the chaos that is playing out both publicly and privately is beyond my analysis or explanation… it's everywhere, all at once, involving every nation without relent.
Just know that little ole' Human Angles Services will be mercifully blessed, and everyone reading this taken care of, with or without a currency RV.
But the HAS funding arc was designed only for the truly righteous, and why it long closed and now is setting sail.
Also, project funding will fall under the exclusive decision making of Safe Haven operators who have already applied FYI.
Loyalty must be rewarded for the Church Bank lives:)
God is with us Love Yosef

Ssmith

GURU HUNTER





Posts

: 20038

---

Join date

: 2012-04-10



Yosef wrote:

It's so hard to figure out what's going on with the RV...
No it's not. It's easy. There's NOTHING going on because it's a myth. A lie. A scam.
Yosef wrote:

Even I'm at a loss for words.
Really? You seem to be burbling on as usual with no problem.
*****************
 "Scum" - Sue Winters

Ethel Biscuit

VIP Member





Posts

: 1510

---

Join date

: 2016-04-08


Location

: This other Eden



---
Permissions in this forum:
You
cannot
reply to topics in this forum