POOFness for DEC 2: IMAGINE THAT WE ARE FREE
Posted By: hobie [Send E-Mail]
Date: Sunday, 2-Dec-2018 18:31:35
Hi, Folks - Received via e-mail: =====



Subject: IMAGINE THAT WE ARE FREE
From: "The Office of Poofness" <2goforth@humanus.ca>
Date: Sun, December 2, 2018 6:05 pm "Imagine" John Lennon
https://www.youtube.com/watch?v=T2hvkPyiAFE
POOF SAID

Greetings and Salutations, The epochal issues are all but mandated to be explored into the realm of confusion just because there are so many details and so many aspects to be unveiled. We are more than hopeful that the outcome desired by all is just around the corner. The matters before these people who are adjudicating for release have been whittled down to less than three dozen. Still that is a lot of I's to dot and Ts to cross. Make it your business to be involved in the hope and excitement of the season. Love is the proverbial answer. Love is the answer. Love is the key and love is the music that swings in the world. Love is the manner of caring. change. and sharing. Let go and visualize the changes manifesting....... Poof


SUSAN SAYS Dear Community, Imagination And Fantasy By Bernard Dozier Our interior life is entirely mental, and not only that,
but everything we do in the outer, material world is
the out-picturing of what has already been conceived
in imagination. Imagination is one of our innate spiritual assets, but it's
more than an asset, it's a mind power that links us to the
boundless creativity of the Divine Mind. Yet, many peo-
ple seem to think imagination is for children's playtime. Fantasy is a dimension of imagination, and deals with the
dreamlike, improbable, and impossible. Much of our life
is spent rehashing and re-scripting events. "I should have
said this or I should have done that." Another aspect of fantasy is wish fulfillment, which goes
deep into our need for for affection, recognition, and con-
trol, which is an Ego exercise-- an endless mind-loop that
keeps the mind going in nonproductive circles. A good
example is found in the character George Jones sang about
in the song, "He Stopped Loving Her Today." The man's fantasies in reliving a love that ended in 1962 dominated his
mind for the rest of his life. Something is dominating our minds...and it's probably a
mix of ideas, plans, attainable goals, along with some un-
attainable fantasies. What are we devoting most of our
time (our life) to contemplating? As usual the update on the PP's continues the consistent mantra.... It's all done and ready to go!!!! I ask: could this be the week? Namaste, Susan


DID YOU KNOW? Good Evening, Throughout the world, we are witnessing multiple countries beginning the process of integration into new monetary policies and reform. The migration to electronic currency seems to be gaining velocity with the end goal of "cashless economies". The security, efficiency and concept of decentralized financial delivery systems has grown exponentially over the past few years with the evolving of the Distributed Ledger Technologies. Distributed Ledger Technology, or DLT, is a consensus of replicated, shared, and synchronized digital data geographically spread across multiple sites, countries, or institutions. There is no central administrator or centralized data storage. As an example beyond Blockchain we see the development of the Hashgraph System. (Hashgraph is a Decentralized Protocol, which has a "bank grade security level" and can work with financial institutions). Hashgraph and other developing DLT systems offer an alternative to the existing Central Banking Systems (SWIFT) that have enslaved and monopolized the global financial delivery mechanisms. In other countries where banks have been slow to develop payment applications that meet the needs of the public, other possibilities emerge. Australia. On Nov 26, 2018 the Australian Payment Summit was held. In his speech to the summit, Philip Lowe, governor of the Reserve Bank of Australia or RBA, announced the following: "It looks like a turning point has been reached. It is now easier than it has been to conceive of a world in which banknotes are used for relatively few payments; that cash becomes a niche payment instrument". Earlier this year (2018) Australia implemented their New Payments Platform. (NPP) which has made it possible for people to make real-time person-to-person payments without using banknotes. This system allows people to make payments 24 hours a day, 7 days a week, using just a simple identifier such as a mobile phone number or an email address. It also allows a lot of information to accompany the payment. Lowe also suggested the functionality of the electronic system would be enhanced by the RBA issuing an electronic version of the Australian dollar, an eAUD. Russia: President Vladimir Putin has announced plans to dump the traditional banking system in Russia in favor of cryptocurrency. Putin met with Ethereum founder Vitalik Buterin, and has now his sights set on becoming the first country to operate a national cryptocurrency system instead. Putin stated, "The digital economy isn't a separate industry, it's essentially the foundation for creating brand new business models". Bloomberg reports thatRussia's central bank has already deployed an Ethereum-based Distributed Ledger Technology as a pilot project to process online payments. Putin announced plans to dump the dollar and escape the Rothschild banking system by reintroducing the gold standard in Russia. In short, it looks like Russia has plans to deal a massive blow to the banking class and they are looking for the best ways to go about it with gold and cryptocurrency The US seeks to dominate the currency market by limiting the use of cryptocurrency. As the US seeks to hack, dismantle, and fear monger over the revolution that is the Distributed Ledger Technology (Blockchain, Hashgraph System), other nations seek to implement it. . China: China's central bank, the People's Bank of China (PBOC) has revealed that it is in discussions to launch its own digital currency. It is a partnership with Citibank and Deloitte & Touche to determine the best way to build and issue the digital currency
It started back in 2014 with research into how to build and issue the currency and they explored "related business operations, key digital currency technologies, environments for the issuance and circulation of digital currencies. Now it appears the work is done and they are ready to move into the design phase. PROC stated: "Going forward, the establishment of a system for issuing and circulating a digital currency will help China build an entirely new financial infrastructure, further improve China's payment systems, improve payment and settlement efficiency and promote increased overall economic quality and efficiency." From the statement, it is clear the PBOC understands the digital global landscape and how the emergence of new technologies will shape the future. This move seems to be an attempt to become the reserve currency of the new digital world. China has also emerged with QR-Code-Based Payments. QR Code (Quick Response Code)-based payments make it easier for the consumers to pay with their mobile wallets. With no requirement of any additional infrastructure and backed by the deals and offers, regularly provided by the payment service providers, paying with QR codes have become a great means for in-store contactless payments and is gaining popularity in Southeast Asia. Europe. The Bank of England is one member of the cartel moving to usurp the power given back to the people through cryptocurrencies. Bank of England has an experimental cryptocurrency underway called RSCoin. RSCoin, however, is the opposite of Ethereum and Bitcoin. Its purpose would be a tool of State control, so the central bank could keep a tight grip on the money supply, theoretically to 'protect' citizens in the times of economic crisis but in reality, to enrich those at the top through its manipulation.+ While central banks across the globe attempt to circumvent the decentralization of cryptocurrencies, they have remained vigilant because of the peer-to-peer nature of the transactions and the security of the Distributed Ledger Technology. On a global scale and the reality that communication capacity may hamper the efficiency of electronic payments, paying with banknotes is quicker and more convenient than paying electronically, although this advantage is less than it once was. Banknotes are therefore an important emergency or back-up payment instrument. They are particularly useful in the event of natural disasters or failure of the electronic system and will be present even as the world morphs into electronic currencies. Looking at these developments on a macro level and their relevance to the GCR what we see is the emergence of a new global financial infrastructure. By modifying the cryptocurrency with hard asset backing and utilizing the Distributed Ledger Technologies as the delivery system. If you have contemplated the question as to how all these large sums of money from the GCR can be delivered efficiently and what has been taking place In the background to accommodate that, well there you go. These developments becoming known is very profound and good news and shows us the missing components of which are finally being made aware. For the full speech given by Philip Lowe to Australian Payment Summit on Nov 26, 2018 go to this website www.rba.gov.au/speeches/2018/sp-gov-2018-11-26.html For a more comprehensive summary and history of US currency, the GCR and a generally accepted protocol synopsis should the 800#'s manifest send a request to replytodj@mail.com subject line "GCR SUMMARY?" PS. I will only reply to the above stated subject line. DJ


ZAP SAYS

HI ALL, WITH ALL THE WORK HERE, I DO NOT HAVE MUCH TO SAY. WE ARE IN A BLACKOUT SITUATION AS THINGS ARE HEATING UP. THESE LAST STAGES ARE A BIT COMPLEX AS THE INFRASTRUCTURE DEVELOPMENT BEGINS AND TAKES SHAPE FOR THE FUTURE OPERATIONS. IT IS NECESSARY TO OBSERVE SECURITY SINCE THE LEVEL THIS IS BEING UNDERTAKEN UNDER IS SENSITIVE TO SUCH PROTOCOLS. THE VARIOUS TRUSTS AND FOUNDATIONS THAT HAVE STEPPED FORWARD TO SUPPORT OUR EFFORT ARE VERY OLD, AND SOME ARE BRAND NEW BEING SET UP SPECIFICALLY FOR FUNDING AND FIDUCIARY PURPOSES. OVERALL THE GENERAL MATRIX OF THESE ENTITIES IS A VERY TIGHTLY CONTROLLED DISTRIBUTION SYSTEM FOR THE WEALTH OF OUR HUMANITY TO BE PROPERLY LET OUT FOR USAGE. WE ARE POSITIONED CORRECTLY ACCORDING TO THEIR WISHES IN OUR FUNCTION AS PROJECT OVERSIGHT. THE RECONSTRUCTION PROJECTS THAT WILL BE UNDERTAKEN SHORTLY ARE ABSOLUTELY REQUIRED TO BE DONE IF OUR HUMANITY IS TO SURVIVE THE NEXT WHILE. IT IS ALL ABOUT THE PRESERVATION OF LIFE AND OUR EVOLUTION TO THE NEXT PHASE OF DEVELOPMENT. IT IS TRULY AN HONOR TO BE ABLE TO DO THIS WORK, AND WE SURE HAVE PAID A HEFTY PRICE OVER THE YEARS.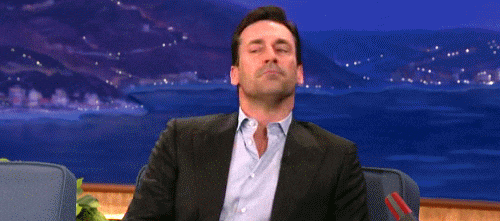 FROM THE LOSS OF LOVED ONES TO BEING HUNGRY FOR A WHILE, EACH OF US HAVE SHOULDERED A LOAD THAT WAS AT TIMES INCOMPREHENSIBLE, YET OUR TEAM STOOD STRAIGHT WITHOUT FAIL WITH THE EXCEPTION OF ONE THAT LEFT BECAUSE OF PRESSURE. HE IS MISSED. WE HAVE MANAGED TO GET THROUGH TO THE OTHER SIDE AND ARE READY TO TACKLE THE WORK AHEAD OF US ALL AND IT IS A DAUNTING TASK THAT WE HAVE UNDERTAKEN TO DO. SOMETIMES I LOOK AT THE BIG PICTURE AND WONDER IF WE WILL BE ABLE TO PULL IT OFF SINCE THIS WILL NEED THOUSANDS OF US TO GET DONE. I HAVE FAITH WE CAN AND TEND TO PUT MY HEAD IN THE CLOUDS DREAMING BECAUSE IF I DIDN'T I WOULD NOT SEE THE VISION, BUT AT THE SAME TIME I HAVE TO HAVE BOTH FEET FIRMLY PLANTED ON THE GROUND TO MAKE SURE THE MECHANICS OF THIS DEPLOYMENT ARE STABLE AND IN PLACE TO DO THE JOB. IT AIN'T SO EASY SOMETIMES. BUT WITH A BIT OF HUMOR FROM MISS PHIPPS AND THE FAMOUS FLYING PURPLE PORKERS, SANITY WAS MAINTAINED. THE ANALOGS FROM THESE GOOD CHARACTERS ALLOWED A BETTER UNDERSTANDING OF OUR WORLD AND THE SITUATIONS WE HAVE FOUND OURSELVES IN. THE SWAMP IS BEING DRAINED FOR SURE, BUT IT WILL TAKE MORE TIME THAN PEOPLE REALIZE. I WAS GIVEN SOME INSIGHTS INTO THE TIMING OF IT ALL, AND I SURE HOPE PEOPLE ARE NOT PINNING THEIR LIVES TO SOME ARBITRARY TIMING THAT COMES FORTH FROM THE VARIOUS GURUS. IT WILL NOT HAPPEN ACCORDING TO THEIR TIMING NO MATTER HOW MUCH THEY MAY PROTEST. HOW MANY TIMES HAVE WE HEARD IT IS IMMINENT. I HAVE HEARD THAT TOO AND A COUPLE OF TIMES I WAS TOLD UNEQUIVOCALLY THAT CERTAIN TIMINGS WOULD HAPPEN AND RELAYED THEM, BUT THEY DID NOT HAPPEN FOR REASONS GIVEN LATER. I STOPPED DOING THAT. OTHERS DID NOT. THE NET EFFECT HAS BEEN THAT LIVES HAVE BEEN DESTROYED BECAUSE OF THE DELAYS. WE TOO HAVE HAD OUR SHARE OF DELAYS IN THE BANKING SIDE AS BANKS AND THE CABAL GUYS BEHIND THE CURTAIN HAVE STOPPED OUR FUNDING FLOW, AND THAT HAS HURT US BEYOND MEASURE. WE HAVE MANAGED TO GET THROUGH ALL THAT BUT IT TOOK YEARS. I SINCERELY HOPE THAT PEOPLE HAVE A GREAT MEASURE OF DISCERNMENT WHEN IT COMES TO THE TIMINGS GIVEN BY THE GURUS BECAUSE THUS FAR, EVERY SINGLE ONE OF THEM HAVE BEEN OFF THE MARK. YET THEY STILL KEEP GOING, AND PEOPLE KEEP LISTENING – AND OF COURSE PAYING THEM TO RAMBLE ON IN THE DEAR HOPE THEY ARE RIGHT AT SOME POINT. I CAN NOT DO THAT. THE ONLY THING I CAN DO IS KEEP WORKING IN THE DIRECTION I STARTED AND GET THE PROJECT SIDE UNDERWAY. THIS IS ACCOMPLISHED NOW, AND WE WILL GET TO WORK.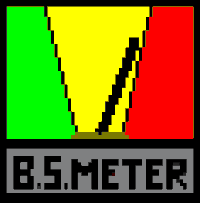 SO THANK YOU FOR ALL THE SUPPORT, AND ESPECIALLY IN THE LAST WHILE WHERE CHILDREN AND PARENTS HAVE SUFFERED BEYOND BEYOND, AND OTHERS CAME VERY CLOSE TO PASSING. YOUR HELP MADE THE DIFFERENCE AND SOMETIME IN THE FUTURE, PERHAPS WE WILL WRITE A BOOK ABOUT THESE TIMES. I KNOW I WOULD WANT TO KNOW WHAT ACTUALLY HAPPENED AND WHY. GOD BLESS EACH AND EVERY ONE OF YOU FOR YOUR HEART. OUR DIFFICULT TIMES HAVE BEEN GREATLY ALLEVIATED BY YOUR THOUGHTFULNESS AND COMPASSION. WE HAVE THE RECORDS AND WILL NOT FORGET YOU. WE LOVE YOU. LOVE AND LIGHT
IN OUR SERVICE
ZAP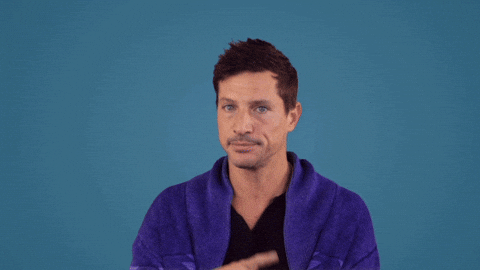 "GOD IS; I AM; WE ARE"
"BE GOOD, BE LEGAL, TELL TRUTH"
DECEMBER 3, 2018
COPYRIGHT ZAP 2013-2018


Contributions Thank you for your support as we do our best to keep you up to date. We couldn't do this without your Help. Please go to Paypal.com using the account address: goneforthfornow@gmail.com to support the cause. Please remember to click friends and family when sending. We're still struggling to keep the lights on and food on the table.
Love and Kisses,
"The Office of Poofness"
ZAP, Susan and Staff


===== --hobie

Thanks to: http://www.rumormillnews.com

*****************
Out Of Mind
www.oom2.com

Admin





Posts

: 5586

---

Join date

: 2011-08-16


Location

: Woodstock Nation



ZAP wrote:THE NET EFFECT HAS BEEN THAT LIVES HAVE BEEN DESTROYED BECAUSE OF THE DELAYS BULLSHITTERS LIKE ME.
More like the truth.
ZAP wrote:YET THEY STILL KEEP GOING, AND PEOPLE KEEP LISTENING – AND OF COURSE PAYING THEM TO RAMBLE ON IN THE DEAR HOPE THEY ARE RIGHT AT SOME POINT. I CAN NOT DO THAT.
Unbelievable! That's EXACTLY what you do!
*****************
 "Scum" - Sue Winters
VIP Member





Posts

: 1526

---

Join date

: 2016-04-08


Location

: This other Eden



---
Permissions in this forum:
You
cannot
reply to topics in this forum