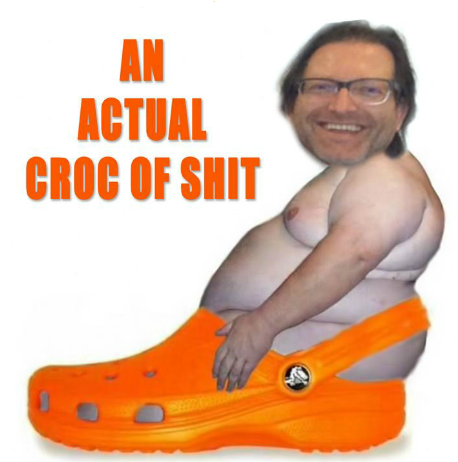 "Chinese Restaurant"
Yosef
Hungry on a holiday? What's open? A 7-11 maybe? Even Taco Bell is closed. Bummer.
Yet every Chinese Restaurant is open, and busy.
Does anyone think twice if passing a crowded one by? Nope. It's anticipated, even expected that the Chinese do huge business due to their non-Christian faith.
However, few equate HSBC to a Chinese Restaurant because it's a global retail bank. Which is true. They don't offer a Kung Pau combination.
But the Global Private Wealth division of HSBC is like a Chinese Restaurant in that their open on all American holidays… yet nobody knows such a private bank even exists, especially here in the USA. How can that be good for business?
Well, for starters… their business thrives with less exposure, which allows them to provide more anonymous service to existing ultra high net worth clients ($500 million plus). Which friend, is you.
People waiting on 800#s to redeem Zim will be waiting in perpetuity. And that includes American banks who think they'll get a spiff off referring new Zim customers to eat Chinese instead of their American fare.
Not so much squeaky crutch.
Because in practice, most Zim redeemers won't ever be calling a T1 bank, as these invisible Chinese restaurants will be calling their own clients and picking off their orders, one by one, for several months prior to the currency portion of the RV rolls out.
Wait, what? No 800#? But I ordered a garage full of Boomer Boost?
Perhaps this was the plan all along and the NPTB allowed Wells Fargo to knot their own noose with the creation of redemption centers, only to eliminate them from the bigger money flow later and blame it on their own fraud.
And just maybe the NPTB are also doing the same with Trump, allowing him two years of insanity before ending the nightmare as American's divider and destroyer in chief.
Sad that so many cocksure Anglos are following the Orange Stain right off the cliff, but you know at least they are smiling, wearing their red trucker hats and waving blue "lock her up" poster board Hillary Clinton heads.
Amazing to watch the masses galvanize around hate.
In fact, every facet of American society is being slowly dismantled before our collective blinded eyes.
It's no wonder so few are saying prayers for our nation to heal… as most don't even know its sick.
Instead they blame Trump obstructionists, blame the banks, blame the media, blame the government, blame Wall Street, blame anything but their own ignorance to world affairs, and thus chant mindlessly for inaccurate modern domestic policies.
Well, if they must be disposed of post RV then now sobeit. I'll let Yeshua decided who lives and who dies. You now my feelings re: Trump and his supporters.
But I know the radical right and liberal left are both being eliminated simultaneously using the same Trump psy-op. Which is duality strategy at it's finest because there are now a dozen Trump clones in operation or waiting to go live—each with a different agenda depending on that day.
What will be left in this country is the thinking middle, some to the left, some in the middle, most leaning right… but reasonable people just looking to get the crazy train derailed and place the country back on tracks that actually lead someplace meaningful.
The same can be said for Great Britain as Brexit discussion are engaged next week. Some will scream bloody murder, others will demand action in favor of Theresa May… but most rest in the middle and must choose between a bad deal and no deal… and they will choose a bad deal as to end the conflict.
That's how and why Trump will be forced to resign… as the majority of Americans (via their Congressional representatives) will be forced to accept a change after all the evidence comes out against Donna.
It won't be pleasant, but it will be necessary or as the British say, "Get on with it."
As for your Zim bond note investment, the one I know you made with Graphene in mind and the little known Zimbabwe sovereign debt clause amended in the 2016 Zimbabwe Constitution even though it was originally printed back in 2008. See the fine print below… especially the second hyphenated word and sovereign debt tie in… wink, wink.
This little nugget provides each 2008 Zim bond note holder legal claim to the most abundant, densest reserves of the universes' strongest material—Graphene. Know that is what is really happening now, as its carbon compounds cure cancer, solve the energy crisis, make indestructible building materials and provide fresh water to the world's poor.
Oh, the things they don't teach you in school.
And also why HSBC's global private wealth division will be handling all Human Angels less any need for an American bank on any day. As your soul is far too important to trust with Draconian Vampires (aka bankers).
This while the governments of Saudi Arabia, Israel, Australia, United Kingdom, Ukraine and America are forcibly removed now, and unmercifully replaced with GESARA compliant leaders via each nation's own constitutional laws of succession.
See, they none of these countries could meet the October 1, 2018 deadline, so they all must be changed out. No substitutions either. Not even spring rolls for won ton soup.
What's interesting about the back wall slamming down on the bad guys, is that the same back wall has also slammed down on the good guys…and the NPTB have had to relinquish control of the RV transition. Seems human beings couldn't accomplish the task.
They did well mind you, but couldn't quite figure out the final closing steps, and thus a benevolent steward has now jumped in and is closing all loose ends.
This means final conflicts in Syria and Yemen will now come to an end, mercifully. And political juggernauts in Palestine and Ukraine will also end.
Steady but certain financial collapses in London and Wall Street will occur without delay, as will geopolitical battles in Ottawa, Washington, Brussels, Frankfurt, Paris and Beijing will all finally achieve a GESARA standard.
All of which will resolve as if the problems were small in scope and solutions apparent. Just like that.
The benevolents just wanted to see how much we could handle on our own, as to measure where we were and how to best administer this epic galactic transition lovingly, appropriately. Nothing more.
Thus, the duality we've all been living and dying with is now ending, and the spiritual singularity of said new era of Aquarius is manifesting itself into visible form by the grace and mercy of an all loving Creator Source.
Please do not spend your time in worry or dis-ease. The exact opposite is true, and our blessing readied for His most righteous this winter season.
Vibrationally everyone will redeem when it is their right time, and all times will be different based on your preparation and soul covenant. As the grand illusion is that of one magic 800# which will eliminate suffering once and for all.
Best to think of the redemption process as a physical workout, and know that whatever you put into the RV, you will get back out in the future. As harmonically, we've all been chalked for what we sacrificed to be here, and precisely tuned for the event… to do our job and nothing more.
No force. No drama. No anxiety or stress. Now is the right time for acceptance and harvest. Appreciation with awe. Silence found only in higher consciousness less the drumbeat of self serving commerce.
It's your moment of grace. Be graceful.
For at any one of a thousand HSBC Private Banking Chinese Restaurants that nobody has ever heard, and never will, your meal has been prepared and it is glorious.
And even if you tell someone of your historic escaped, they won't believe you… they can't afford to be that ignorant as to how the world really works… its just too much truth for their hearts and minds to process.
Almost like having Christ look us each of us in the eye and share His infinite love without words or limitation. How do you explain that?
Only then will your pain, suffering, injustice, doubt and fear all evaporate at once into a sea of irrelevance. Permanently. You will know the secrete of the universal.
Love is love.
And only then will you understand what the RV was truly about—your soul's ascension—and why Christ chose you to disburse His wealth, and provided all His Human Angels with bond notes to reserves in South Central Africa, stewarded through millenia by an original blackened race of homo sapiens.
Brothers and Sisters, I'm here to tell you that experience ain't on no menu, and will only happen once in all of human history… and you dear, sweet, innocent, generous soul were destined for this moment… and as long as you live none will ever properly share the epiphany awaiting your eager soul.
Lose all expectation. Release all concern. Amnesty absolutely everyone. For Christ is ready to reveal His power, His wealth and His new world order.
Check please!
God is with us

Ssmith

GURU HUNTER





Posts

: 20038

---

Join date

: 2012-04-10



---
Permissions in this forum:
You
cannot
reply to topics in this forum