https://tbi.com.iq/?news=%D9%8A%D8%B3%D8%B9%D8%AF%D9%86%D8%A7-%D8%A7%D9%86-%D8%AA%D8%B5%D9%88%D8%AA%D9%88%D8%A7-%D9%84%D8%B5%D9%81%D8%AD%D8%A9-%D8%A7%D9%84%D9%81%D9%8A%D8%B3-%D8%A8%D9%88%D9%83-%D8%A7%D9%84%D8%B1%D8%B3%D9%85
We are happy to vote for the official Facebook page of the Iraqi Bank for Trade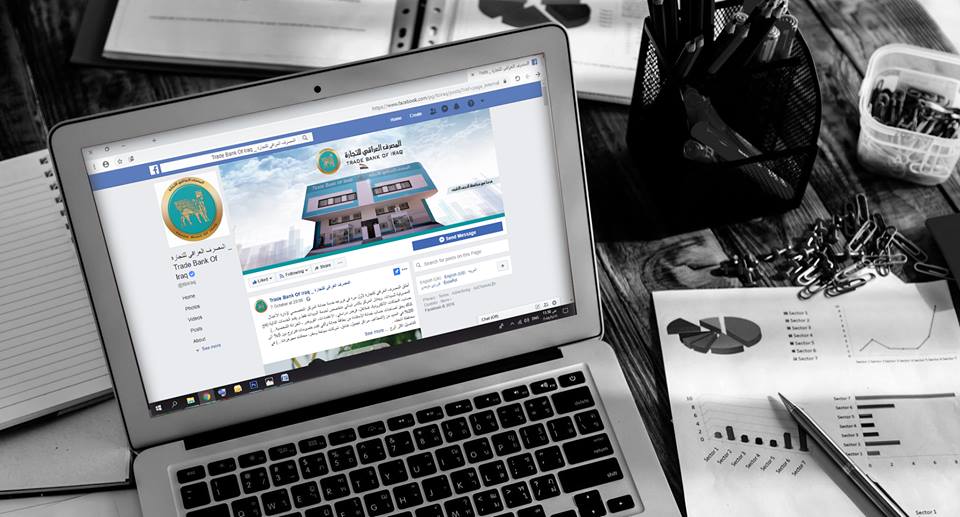 Dear Followers
We are happy to vote for the official Facebook page of the Iraqi Bank for Trade in the Public Sector Sector through the link below to receive the "Pioneers of Arab Social Communication" Award. 
Government Sector Category: Government institutions or public sector employees who invest in social networks are honored to improve the level of services and achieve customer satisfaction.
Voting link: http : //asmisvote.dpc.org.ae/vote.aspx...
Bank page link: =68.ARB4K2toEjwohSvDt240_WqEX1lyt1YynXDma0ogLwhiRwGMpA9rX08ZJo0SqCoQtGFw4E-sIJkU2uyRaSyhZhO4YWya8lsNYxkIdlpyzCG39SefLjQcXiUummsFaIqpequFg-o5F6a-onIySpN5z0_Oo7pUZpII_YzCWNfUcRlDI35dwoSM-eVu6UYQMybDDIYas8Cr2GycfrAafEsIDlFuOY4&__tn__=-UK-R]https://www.facebook.com/tbiraq/
We always seek your satisfaction
=68.ARB4K2toEjwohSvDt240_WqEX1lyt1YynXDma0ogLwhiRwGMpA9rX08ZJo0SqCoQtGFw4E-sIJkU2uyRaSyhZhO4YWya8lsNYxkIdlpyzCG39SefLjQcXiUummsFaIqpequFg-o5F6a-onIySpN5z0_Oo7pUZpII_YzCWNfUcRlDI35dwoSM-eVu6UYQMybDDIYas8Cr2GycfrAafEsIDlFuOY4&__tn__=%2ANK-R]#Bank__Araqi_For Trading

claud39

VIP NewsHound





Posts

: 15439

---

Join date

: 2018-11-04



---
Permissions in this forum:
You
cannot
reply to topics in this forum