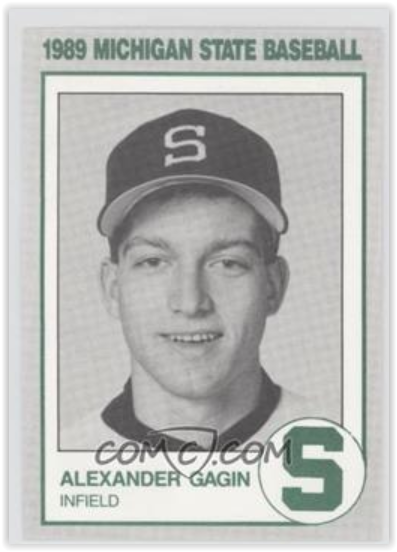 "ELT"
Zimbabwe Elders are allowing their economy to tank because all western value must be removed prior to old fiat financial system being publicly eliminated and forced to crash globally (which it did privately in December 2012).
Trump was placed into office to execute all negotiated surrender terms for the Republic of the United States, and ultimately create policies that guaranteed the western financial system's end, as well as modify all international trade and military treaties, reducing American power to nearly zero.
Also, Trump was used as a magnet for white supremacists, as to identify radical individuals and extinguish them before the new asset backed financial system was released to the public by African and Chinese Elders—who ultimately will be rewarding Trump, and his family, for collapsing all western world's control mechanisms with massive sovereign wealth accounts and prime real estate properties abroad.
Art of the deal.
Know that foreign currencies continue to be sold globally as to protect western civilian populations from suddenly having zero access to bank capital because of the said looming collapse, and thus, people like you will suddenly be responsible for disbursing capital from the new financial system in terms of emergency personal funding, humanitarian protect liquidity and/or small business loans.
The NPTB knew we would not share the evil heart of those with privilege, and while we might gift some with a grace offering, we won't permit them to continue enslaving the masses though finance, business, politics and any other social system they used to suppress mass ascension.
So the elite will get nothing unless we give it to them. And we won't.
This is why Zimbabwe bond notes continue to be sold as well as all other revaluing currencies.
They are merely humanitarian emergency supplies offered to those in the west aware of the violent and deadly transition about to take place... and now has arrived.
Know the elite can't redeem any Zim and only accept pre-negotiated contractual currency amounts. So no window currency redemptions will be allowed by elites as well.
They are 100% shut out, and any who find a way to redeem new system wealth from even the currencies will have all their accounts zeroed out instantly.
The Zim has algorithmically been made off limits to existing cabal members—whose information has been pre-loaded into the quantum mainframe (chalked) and who will be arrested if and when they attempt to redeem.
Be advised the old fiat financial system ended at midnight on September 30, 2018, and the new financial system began the next minute on October 1, 2018 (start of the 2019 fiscal year).
This is the official transition day and time of the world's monetary authority transfer after a 17 year war the began on 9/11—when the old financial system was last to be transferred from the dark to the light.
What we are all witnessing now is the not so gradual anymore, and certain, end of the old reality being exchanged for the new. And like a decaying tooth being pulled from its long embedded tissue and replaced by technologically superior implant, there will be a lot of blood.
Whatever collateral damage the world is to now experience has been minimized to its lowest possible negative outcome, but final resistance waged by corporations, banks, financial services networks, media operatives, government officials and military obstructions is expected and will be net with End of Life Terminations (ELT).
Well known bankruptcies, arrests, fatalities and shocking news stories not only are inevitable, but will become common place until all resistance is destroyed and replaced with pre-chosen new decision makers in old positions of authority.
Not only have individuals and corporations already been shut out of the new financial system, so too have entire nations until they qualify as GESARA reformed.
India surprisingly is one. Saudi Arabia another. Australia. Ukraine. Palestine. Iran are some others.
Israel and the United States have met their needed compliance requirements we are told, and as a result will be allowed to move forward freely.
All non-conforming GESARA Treaty sovereign nation's were given a two week grace period o October 1st with stiff penalties assigned.
We believe another two week grace period may be offered to remaining non-conformed nations with much stiffer penalties, however we won't know until midnight Saturday if this is so.
Meaning the shit could hit the fan tonight and away we go. With the masses going into chaos as a chosen few receive all their blessings for disbursement.
Still wanna redeem that Zim? How about asking for higher sovereign rates?
Zimbabwe is thus waiting patiently while their people are made to suffer as larger geopolitical goals are achieved. But they won't wait forever as Zimbabweans are the wealthiest population on the planet by far in terms of hard mineral assets which are now equally valued on this new financial system.
All fiat lies are being elimated finally, as are their skillfully deceptive masters. Know the US mid-term election is a giant psy-ops as well, with the election results long been determined through sovereign level negotiations back in 2012.
The west simply lacks the volume, purity and diversity (60 economic minerals) that make Zimbabwe so historically valuable. The Black Race is the owner the most abundant and tangible assets in the world, and will soon be known as such in terms of their currency rate and sovereign bond yields.
Whereas the west, or White Race, will be devalued to their well below average economic truth.
Talk about transition. Those who were last shall be first as the meek inherit the earth. Hallelujah!
If you are holding Zim understand you are accelerating this truth on a new asset backed financial system honoring people of color.
And while it is opening up to the public, which is what HAS is awaiting patiently (some not so patiently), anyone not down with the Black Race or Races of Color leapfrogging the White Race should not redeem.
Again, Trump was a trap set to identity and eliminate your world view and hatred for non-causation human beings inhabiting the earth you believed is your divine birthright to rule.
The good news is that everyone is speeding towards this RV; but the bad news is many of our friends, family members and business, community and political leaders committed to the past will be financially, emotionally and spiritually destroyed when such drastic global changes are permanently instituted and revealed as irreversible.
Isolated incidents of chaos will ensue as hedge and pension funds suddenly disappear, business shutter and government leaders and celebrities are publicly arrested and prosecuted due to treason or graft.
Most civilians honestly don't know there's a dangerous economic crisis boiling over globally, let alone an invisible war was fought for control of the world's financial system, and now the winners (Races of Color) are forcing negotiated reform terms upon the losers (White Race).
All of these truths are being brought forward with subtle hints and warning signs, but will now more gradually escalate into full fledged reversal less any shotgun start global announcement.
All boats without holes will rise with tide. And all with holes shall sink. Sobeit. Beitso.
Sadly, it's too late to save these sleeping masses, nor should any try to convince anyone else as it takes away too much energy and focus away from your new mission as a healing Human Angel dispersing economic mercy out to the innocent masses.
Our first priority must be delivering mercy in a time of chaos. And ultimately, eventually, transitioning into creating the beautiful world of tomorrow with our endless wealth.
However, given the accurate forecasts of fiscal collapse that we've been receiving, and the subsequent obvious dismantling of global markets little by little every week since October began, its wise for us all to shift into an emergency recovery mode versus a search and rescue option.
All pure hearts have already surrender to serving a higher calling—and we'll need to go with who we have and what strengths together we bring to the party.
Whomever jumped on the African mercy boat is seated, and whomever is not... well... God will protect them if they are so inclined to call Him by name—Yeshua.
God is with us

Ssmith

GURU HUNTER





Posts

: 20038

---

Join date

: 2012-04-10



---
Permissions in this forum:
You
cannot
reply to topics in this forum