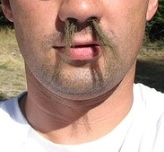 9:45a (CDST)
   
adminbill wrote
4m ago
Let me reiterate what I have been discussing for the past several weeks. Since it has, in a way, as I have been informed now of Bruce and Snake's comments, tied into that topic. First, there have always been activities, actions, meetings and movement occuring that are not for public consumption and are intentionally vague when a public spin is required.
   
adminbill wrote
moments ago
That things related to the end goal are being accomplished each and every day. Are potential "test runs" being processed through the system? Possibly. It would make since. Are financial transfers being made. That would be a necessary step. Have people been paid (have usable cash)? Of course not. Why would they with no rate change.

9:52a
   
adminbill wrote
58m ago
Have SKR's been issued during the past weeks, months, years? That is what we are to understand. Has there been a change in value of any currency (other than normal corrections of already traded currencies)? No. Has the Admiral collected and dispersed his funds? Not that I am aware of. Has anyone? Again, not that I am aware of.
   
adminbill wrote
55m ago
To sum it up...Zim accounts processed first. Notification to all others the game is afoot via your group leaders, 800 # (still a question), site notifications, etc.
   
adminbill wrote
49m ago
We are not there yet. But it's coming as Snake, Bruce, and others are hinting at. Still no date or rates.
   
Snake wrote
49m ago
No one has disbursed any funds...that will only occur once the rates have been set and we are invited to schedule appointments to exchange
   
Snake wrote
46m ago
Has been suggested, certain paymasters have been provided with recommended procedures they are to follow in the distribution of funds to their group members only after the rates have been finalized and then they will be given release codes to allow access to the funds to be wired into their respective group bank acccount(s)
   
adminbill wrote
45m ago
In order for this monumental task to run it's course, all aspects of the process must be in place, tested, and retested. I believe we are past that point.
   
adminbill wrote
44m ago
Now...if we can just get Snake to push the start button....
   
Snake wrote
43m ago
Is that all its going to take? let me get right on that simple task
   
Avon Lady wrote
43m ago
With everything I'm hearing AB, I feel like we are past that point.
   
adminbill wrote
42m ago
Perhaps, Avon

   
Just4Me wrote
37m ago
I was feeling pretty down when I saw the stock markets back up in the green again
   
adminbill wrote
36m ago
There are several points of view regarding the stock market. I am not sure it matters.
   
Snake wrote
40m ago
How is the PT going AB you seeing improvement?
   
CarolinaGirl wrote
38m ago
Yes AB, how is the PT going?
   
adminbill wrote
38m ago
I self PT Snake. I think it is going well. I have an appointment with my surgeon in an hour.
   
Snake wrote
36m ago
Well take care so you can make it to the bank prayers offered to everyone we are near the end of this journey
   
adminbill wrote
34m ago
Thanks everyone. And thanks to my "team" of stealth advisors, intel providers, rumor sorters and common sense friends that help me sort through the news, info and rumors every day of the week.
   
adminbill wrote
32m ago
A very special thanks goes out to my wife of 45 years almost who keeps me on the right path and has done a marvelous job taking care of me…She is a Navy wife from the great state of Pennsylvania. That is all that needs to be said.

GURU HUNTER





Posts

: 20039

---

Join date

: 2012-04-10



---
Permissions in this forum:
You
cannot
reply to topics in this forum