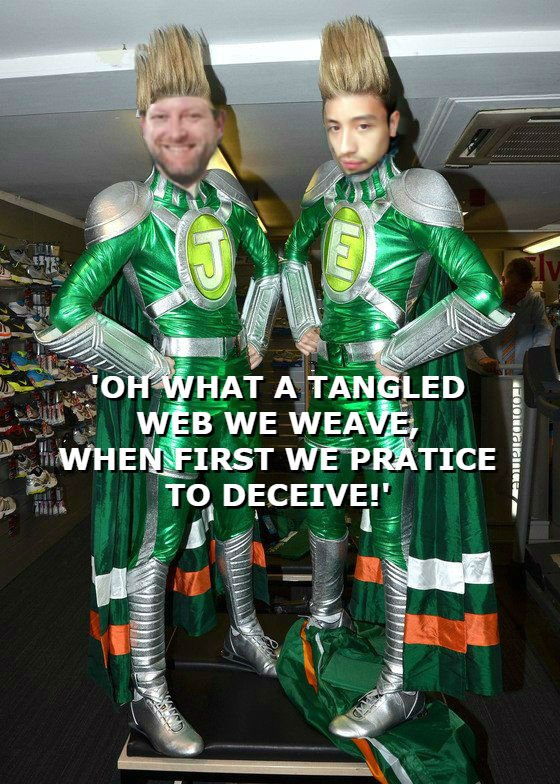 "Disaster"
"At some point you have to switch from search-and-rescue to recovery, and that's very difficult. It's very emotional. But as a first responder, you have to deal with the mental transition to keep providing the necessary services. Shock is not an option."
This comment was made this weekend while combing through Hurricane Michael rubble in Mexico Beach, Florida.
And as a Human Angel you should pay close attention to how disaster first responders function in crisis because one will be on your doorstep sooner than later.
It's wise now to stop preparing and educating yourself for financial rewards, and transition to a mindset or disbursing mercy out to the needy, switching completely over to a mentality that can deal with economic disaster.
Not easy, but highly necessary. And what I've been working on since October 1, once I realized that is all going to end very badly.
Look, we've all been at this pre-RV life for a long time, waiting to transition from observing to performing. So flipping gears will be difficult. Emotional. Even painful.
But change we must.
We all must deal with one hard truth… and that is this… the BRICS Alliance is going to let the western world burn for centuries of sins committed against humanity.
The past must be made right in the present as to create the future. Justice HAS to be served.
The spiritual debts of our ancestors must be paid-in-full, and forthcoming community service work done by this generation.
Russia, China, Zimbabwe, India and Brazil—and the dozens of other countries who have been relentlessly harmed by ruthless European or American regimes—are going to take their pound flesh now—setting the Anglo-Saxon world ablaze as a result.
All of it.
Expect a duel economic and political event to act as the torch that lights the west on fire, right before the American mid-term elections, and don't go into shock when you're called into action.
Seriously… a disaster is coming… at the level of the 1929 Great Depression historically.
This will include the nations of Canada, Australia, Saudi Arabia Israel, Europe Union, Great Britain and of course the United States.
Especially Eastern European capitals and here in these United States.
These were the worst of the worst in terms of enslaving and torturing nations of color, ramming them below the North 33rd Parallel and stealing raw assets as they simultaneously destroyed
cultures, mutated genetics and re-wrote their histories.
But hey, at least the BRICS is going to give all of you that digital credit for turning in your "worthless Zim," as well as the other revalued assets on this new financial system.
Wonderful! Hallelujah!
Ah, but there's a price to pay for getting rich overnight—and that's a lifetime of service to those less fortunate—which will be nearly everyone you know moving forward (except maybe other Human Angels).
I prayed for the exact opposite to happen, but there is going to be pain during this transition, no seamless duality passing from one negative reality to another more fundamentally loving here.
Nope, this global transition of power is going to be spiritually violent and economically bloody... and there will be causilties.
Anticipate all US equities markets to be cut in half in early 2019, which will drive other US economy dependent nations straight down, and most further than half, because they all suckle on the breast of the United States economy and lean on America's commerce strength for generation of their own GDP.
This is what Trump's Global Trade War, Tariffs and Sanctions are all about.
Disaster.
He's not so secretly isolating the American economy. Creating strategic chaos on behalf of his BRICS masters who placed him in office to decimate the United States economy and that of their sovereign proxies.
And boy is it working.
That same BRICS Alliance will mercifully leave the USD alone, when in truth it has already reversed course in 2012-13 on both the Federal Reserve Bank and its fiat currency.
They will also leave US Treasuries alone. Whew! That could have really been bad, really fast—retired folks would have had heart attacks watching their nest eggs go up in smoke.
But what they will do is put an irreversible pressure on both macro mechanisms, slowly deflating the current bull bubble so people can get out with profits; while at the same time create a steady global equites sell off that will cripple major cabal corporations and nations fiat paper wealth.
This means the balance sheet of every cabal corporation will be decimated, forced to stop growing, merge or worse go bankrupt.
Remember 2008? When banks like Bear Sterns and Lehmann Brothers collapsed within a few weeks of a problem being detected?
Well this "crisis" will be much, much, much worse and far more pervasive in terms of scope and long-term ramifications.
Certainly such a crisis will be much more expensive to its owners in terms of net value loss, as well as emotionally more devastating to the average person on the street who has no clue what's going on, yet employed by one of these massive companies heading for default.
Which by the way is like one in three companies already—wait until the crash becomes mainstream news.
Because it will. Because it's happening before your eyes.
This means your family, friends, neighbors and community will be start feeling the heat of Rome burning, expecting it will get better because that's what they are told on TV by their favorite talking head, but it won't.
In fact, it will go the opposite direction… things will just keep getting worse, and worse… until all sinful Anglo-Saxon nations are right-sized back to their actual economic truth.
It's all about the rocks. Always has been, always will be. And Africa has the most rocks by far. Hands down. No competition.
Seriously, whatever's tangibly real will not be threatened, but anything fiat or unreal will be eliminated structurally, permanently and at a governmental level.
Gone forever.. like gone as in existing no more. Ask Sears what's that like.
There's a reason an iconic American brand declared bankruptcy now. The BRICS area ending a message to the American people... disaster is coming.
And while most changes will come over a period of time, some will happen in months, weeks and even days depending on a corporations current fiscal strength.
Only the strong and moral swill survive.
We've all seen what happens to a small town when a big company or factory goes dark. The town basically goes under within a a few years. Now imagine that scenario playing out in every major city with multiple companies going under, and results accelerated because of high frequency trading and social media.
Suddenly, not only will companies go down faster, but so will their subsidiaries and suppliers… all set on fire and burning without any local, state or federal fiduciary hydration to put out the growing flames.
What then?
Wanna know what Trump's end game is… ready… truth by chaos. And yet white Americans chants his name—the bringer of destruction.
This while he's literally starting fires and leaving, walking away far wealthier than before, being rewarded for accmplishing the BRICS agenda in American soil.
Make America Great Again is not a slogan, folks, it's a war chant psy-ops designed to ease fears while the wolf is let into the White Hen House.
The sheer ignorance of Americans is stunning to me, but whatever. We have great waterparks, plenty of fried fast foods and tons of cable channels. Burn baby burn.
Still a Trump fan now? If so, please don't redeem Zim… because you're the problem not the solution.
Knowing Trump is starting as many fires as possible because Human Angels like us will put them out. That creates wealth for a few and suffering for the many.
And suffering to a Human Angel is like a knife in the heart. Will be for the remainder of our days.
Again, at some point all will have to transfer their passive pre-RV mentality to one of an aggressive post-RV reality—which IAM here to inform all of you will be historically brutal. Devastating. Deadly.
This includes a massive Republican Red Wave at the polls come this November. And while many also cheer on that liberal drubbing, know the Democratic Party has privately agreed to fold over not only in 2018, but also in 2020... and the remainder of time.
We've been told to expect a last minute Trump political bombshell will soon come forward (maybe Mueller being fired this Saturday night) right before the election as to motivate latent Republican voters to cast a decisive conservative ballot.
When this happens, and it will, not only will the Democratic Party be decimated, but Democracy itself will be destroyed after just three election cycles (2016, 2018, 2020).
Anyone that has ever heard me speak, or read any of mu posts, knows that a chaotic transition was not the way I wanted the RV to go down; but folks I have switched over into disaster delivery mode and have abandoned my once optimistic beliefs of preparation and education.
The global RV transition is going to be very dangerous for service workers, and deadly for those unaware or unable to adapt quickly enough.
And yes, each of you will be credited with endless digital credits., but that's because a chosen few purchased or were gifted the right pieces of paper at the right time in history.
So what does a controlled and unavoidable western economic collapse mean for you?
In a word, disaster.
Which means being forced to get funds out in a disaster relief mode to all in need when the pool of "those in need" suddenly expands, and in dramatic fashion.
Classes of people you never thought would be in your charitable sights will all of sudden appear at your doorstep, with hands outstretched in desperate need to remain in their big homes, keep their kids in private schools and drive away in their luxury SUV's.
Then what do you do? Write them a check and say leave me alone?
Because the poor will still be poor, and their needs more immediate and non-negotiable.
You'll have to feed everyone who is hungry, house everyone who is homeless, cloth everyone who is naked… but what about the collapsing middle class, and potentially upper classes, when big companies and private firms go belly up and pink slips start flying. What then?
Thousands of white collar jobs will be lost forever, and those people have standards of living that are just no longer achievable. And you will be their only hope of maintaining the status quo.
Yup, this new crisis will trickle down to Single Operator Enterprises (SOE) and small to medium business owners, plus their innocent employees.
Nobody, and I mean nobody, will see the writing on this boom time wall given the artificial escalation of western economies circa 2008.
The FED just kept printing money. The politicians kept touting economic strength and basically remained the same faces. Life HAS continued on... we've learned nothing from the last crisis.
Zero.
There will be no TAARP this time around. No too big to fail banks or insurance companies receiving bullshit bailouts.
Remember, this is why Russia and China went to all the trouble of putting Trump into office, so they could destroy American ideals.
The BRICS woN't allow another bailout as to let American corporations suffer the way the third world has suffered—that's every industry—this to allow western market value to naturally decline and find its correct level.
This means a steady but shocking revaluation of equities, pensions, hedge funds, retirement portfolios, bonds and real estate prices… get it?
Every boat will sink because every institution is dependent on the same giant lie—fiat money.
Kaboom really will mean kaboom this time. No partial collapse like in 2008.
Brexit will actually mean a full breakaway of Great Britain from the rest of Europe, and the Brits will become nothing arrogant fucks on a small island somewhere in the Atlantic.
Great accents, no rocks. Back of the line they go.
Because fiscal sanity can and will now be restored. There's just no more fiat deception allowed anymore, anywhere.
Think about that?
No more clever lies hiding beneath an ancient deceit of fractional reserve banking, all will now be recognized as untrue burdens on the new asset backed financial system—underwritten by Africa—operated by China—protected by Russia.
What will aging white men do? Suicide is what.
Know that the NPTB are very aware male Baby Boomers will start taking their own lives at alarmingly higher death rate—it's already happening.
https://www.washingtonpost.com/…/u-s-suicide-rates-rise-s…/…
And folks, that's not coming… it's here… as all watch as the smart institution money pulls out of global markets… because they knew the game is over and something devastating is about to go down.
An expected duel event before the mid-terms which will accelerate a Red Wave that's certain to wipe out any liberal (cabal) opposition forever.
Sounds radical, yes. Harsh. Maybe irrational. I accept all of those criticisms. But can you accept its singular truth.
For if old Yosef turns out to be right about the damn Zimbabwe bond notes being of 1:1 value with the USD, it would also mean those Bantu Tribal mineral reserves are collateralizing the world's financial system and guaranteeing new national digital currencies, which are all pegged get this... to a new Zimbabwe digital currency.
The USD and ZWD would reverse completely in both value and stature as the world's reserve currency.
Making the entire white world dependent on Africa without their knowing.
Remarkable concept—that's already occurred.
And these same African have silently monetized their historic but hidden wealth, allowing the transfer of all new deposits into the personal accounts of those who saw the change coming… which means this new crisis prediction will not only be real, and something to adapt to quickly as a matter of survival, but death for those unawakened to transition.
Truly this coming event will be life or death result for everyone. With or without currency.
Hence, why I kept posting, kept begging, kept preaching, kept trying to get people to wake up… as I know millions of souls to be resting in the balance of the truth.
Mine included.
Everyone is on the hook for either creating a more balanced world (life) or continuing past sufferings (death).
And those who flinch will have be too late. The ark doors will have long closed before they get decisive or willing to change their thinking.
The arrogant and privileged white male being the hardest to flip. And thus the first to die off, followed by the entitled white female.
Mass disbursal mode is where I believe everyone redeeming Zim should be today, and don't nit pick either about who you help.
Just start helping people, groups, organizations and communities and figure it all out as you go. There's no precedent to this.
Expect to make mistakes.
Accept that you will misgive, over give and under give… just give until it hurts, then give a little more… learn and improve with each gift and move onto the next.
Let history judge you generosity and competence.
My advice is to get as much money out, as fast as you can, safely and responsibly of course, to as many innocent souls as you can. Don't focus on the once wealthy so much, if at all.
Like a trauma doctor, treat the dying with morphine to ease their pain, but rescue those who aren't near death already.
And if other people want to help and do the same thing, great, by all means let them… and pay them a healthy salary and reasonable commission fee for doing so.
1% - kids 7-12
2% - teens 13-19
3% - twenty somethings
4% - singles (seniors)
5% - singles with kids
7% - married with kids
7% - special needs & circumstances
Match all paid fees with philanthropic gifting, meaning allow those who sincerely help others to give more of your money away with an additional bonus they must gift out to more charities, as to double up on their labor—less any additional paid fees—building a staff of benevolent on-going gifters.
It will keep their hearts open, as well as avoid them pinching profits on the front end.
One for them, one for you, together all boats rise with the tide.
Again, you will all have endless funds… so learn to use them… be generous without being stupid, and freely disburse money to create the next generation of Top Down Philanthropists (TDP) as well as hydrate good hard working people in need, and start them on a new and more rewarding career path.
Win/win/win.
This is why Human Angels will be the largest charitable organization in the world.
Our higher consciousness demands that we be out in front and lead when disaster strikes.
That's why were were "chosen" to be here now, and why we all share a common sacred covenant of mercy.
Brothers and sisters, everyone with half a brain will take your lucrative offer to help others, as long as you include full medical benefits and matching retirement deposits, as well as offer other appealing group benefits that you can decide upon with your core team.
Then off you all go, building your own greater good community where you are the calm of a benevolent storm.
It will be 100% your own thing, under your own name, but HAS will be 100% in lock step with all servant Human Angel Safe Haven operators doing our best to assist you in doing the right thing in every situation, no matter how daunting.
One of One.
But make no mistake, that's the hidden burden of redeeming Zim, it obligates everyone taking an infinite credit line to a lifetime of service work.
No exceptions.
Don't think yourslef smart enough to out maneuver God either. That's just foolish pride. There's a non-negotiatble spiritual and physical price to pay for managing this kind of wealth—and all must pay its steep price.
Hence why I have always suggested not redeeming Zim if service work is not in your heart. Helping people in need by starring down and solving their suffering is not an easy life.
Maybe it's not as devastating as watching helplessly as millions of children in Yemen die of starvation or rebuilding a farming community after yet another Southeast Asia typhoon, but in comparison to where people are now to where they will be at post crisis… the drop in lifestyle and quality of life will be as debilitating emotionally.
That's a very painful thing to witness as others who thought they had it all figured out breakdown before your eyes, and regardless of the size of your checkbook, you can't take away their shame.
Nor should you.
Rome is burning folks. And you've all been handed an endless hose of water called the Zim. Use it wisely. But use it.
Rise up and serve world. For the alternative is just too painful for me to bear.
Wings out, Human Angels.
Destiny awaits.
God is with us

Ssmith

GURU HUNTER





Posts

: 20038

---

Join date

: 2012-04-10



---
Permissions in this forum:
You
cannot
reply to topics in this forum