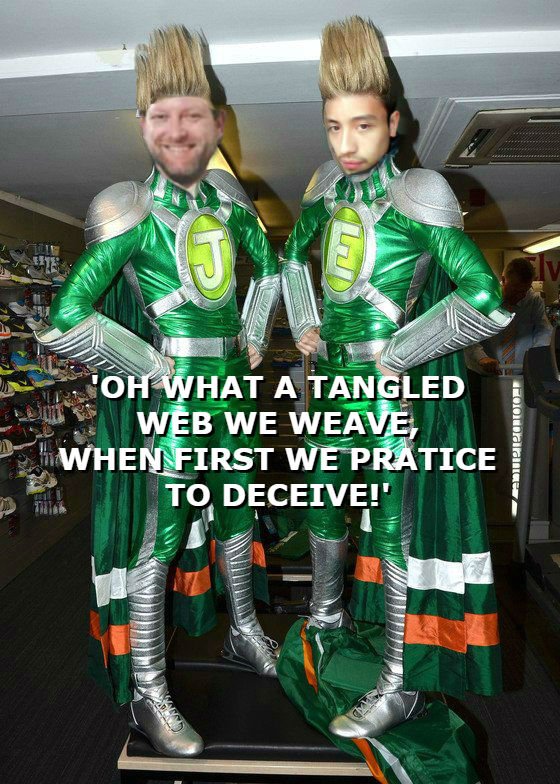 "Macro"
What's critical to keep in mind when "waiting out the RV" is simply this… it's not about you.
It's about the entire world, humanity and universal balance being restored to the planet.
A spiritual redemption of a physical plane if you will. All of it. Which yes includes you, but it's not strictly about you per se.
Global monetary transition is a macro economic event. While most to all of us live in a micro economic environment.
Nobody should be ashamed of their financial situation as we've all been negatively affected by the sin and scarcity conditions enforced by our cabal masters, but together we wait because that's no longer acceptable, and we believe this period to be our chance to regain sovereignty, as well as the sovereignty of our friends, family, communities, cities, countries and continents.
However, these macro and micro energies are very, very, very different. And thus, are non-congruent realities that scientifically cannot co-exist in the same time and space.
Now trying to merge such opposite energies is futile, physically not possible, like strong magnets they will repel at some point.
Epic wealth and colossal poverty are incompatible concepts cut from completely different cloths. And they just don't match. Never will either. So stop trying.
Consider that when you actually redeem your Zim bond notes, which were by the way announced again today in London as fiscal policy soon to be implemented by the RBZ, you'll quickly come to understand of which I speak. Because you'll physically be the same person going in, yet a completely different person coming out. Yet nothing will have technically changed but your mental consciousness about what is humanly possible.
That's it.
Doesn't matter how many Zim bond notes you hold, what the face values are, all are but tickets to the same show and you are but one person allowed to enter through the same gate of enlightenment.
And when this event does occur, wealth will instantly be rendered irrelevant, when now matters sooooooo much to you I suspect.
You'll be the same person. Way different consciousness. Thus 100% transformed.
So no matter how hard to desire the RV to be here now, know the redemption of your soul as sovereign is what you are actually waiting on… and that cosmically is a non negotiable truth and why truly you are here now, made to experience to the penalizing transition from suffering to salvation. Equally.
Just know you cannot stand with a foot in each world. No straddling. Or as the bible says, can't serve two masters when it comes to money.
Forget trying to make your current micro life fit into your new macro one. Won't happen. Ever. Best to let one go.
If macro, adapt or die into a place of sheer gratitude, without the money. That's just a spiritually accurate way to live in that energy.
If micro, walk away never to return. Seriously, drop your currencies and bond notes and leave.
Meaning for instance, if you're trying to force a macro way of life onto a micro budget say, you will suffer.
Vice versa, if you attempt to live in a micro consciousness with a macro budget, you will suffer.
For when the time is right, all will lovingly transition. Not before and not after. Perfect timing is just that, perfect. Sobeit. Beitso.
Brothers and sisters, there is a divine moment for each to transcend into a higher realm of consciousness—that's why we are here. There really is. Have faith in that truth. Rest assured knowing it will arrive on time for you.
Know also you'll be ready to receive that blessing, no matter it's size, comfortably and graciously because of all the time you had to prepare. Believe me when I tell you that eventually all will praise the unwarranted delays and fiscal denials.
You will. Mark these words.
Know also that until you reach a place of gratitude within, you'll be provided for and protected until that divine moment does occur. That goes for all reading this.
But until you do, you will suffer. Strife ain't life. Life is life. So choose life.
Now is the time to patiently stand tall in His grace, not moments after the RV.
Rise into the day by standing down in spirit, surrender and just praise His name without any blessing.
Praise God. Give thanks to God. Show appreciation for your life by saying thank you Lord—it always works as either a silent or spoken prayer.
Thank you, Lord.
Thank you, Lord.
Thank you, Lord.
Because whether you currently exist in a micro or macro consciousness… God is the One giving you breath today. God is still the One growing the grass, making the wind come and go, flowing water into your homes while making sure you get from A to B safely however you may be traveling.
And your relationship to the Source that created you is the whole point of this exercise we call life. So choose life, not strife.
For when the chips are down, and the breaks are beating the boys (and girls)… will you shout Hallelujah that you're in relationship with God?
When abundance overflows your wide open hands, and charitable accolades are tossed about without end… will you silence your own glory in humbled service of God?
That's the real test… not waiting for an RV event or sanctions to be released by a government on another. 800 numbers please. Keep'em... I've got Christ consciousness what more do I need. Nothing that's what.
Or did you stick with God in all circumstances no matter what?
Did you follow His voice no matter where it lead you or the result?
And if so, how much you varied from your sacred covenant will be the true measure of a life lived.
Remember, you can't take any of these digital zeros with you… it all goes back into the box at the end of the Monopoly game. But the soul is eternal, sovereign. And it collects memories.
So how you played the game is what you'll be judged on… and whether or not you lived your deepest convictions or sold them out along the way is what will be held in judgement… not how much money you made or the charitable legacy you left behind.
Did I serve God honorably, righteously, consistently, gratefully while alive is the vibrational place where the soul is made whole.
For some of you, that means leaving the RV now, today, tonight, and possibly never returning. Not because you couldn't wait it out, but because your covenant was to serve God elsewhere in another capacity.
Be blessed in your journey. God's speed.
Others must however recommit to this arduous path of seemingly philanthropic preparation as to best serve your greatest good.
Both are spiritually acceptable pathways, but an honest assessment must be made as we head into this final stretch.
Thus the question becomes AMI a micro or macro servant?
Is waiting out an infinite humanitarian resource blessing for me? Because it obviously isn't for everyone.
Kinda makes being "chosen" less a strategic decision versus a duty bound spiritual covenant destined to be fulfilled.
Where did it say that being chosen was a good thing, unless being chosen is the only thing.
Look, no one can change a sacred covenant. Nor can anyone deny what has been placed inside their heart by the same Holy Spirit that commissioned its beat.
So if you have to stop and seriously consider whether or not to stick this one out, well you need to move on. And fast. Because the tidal wave of mercy will kill the unawakened.
However, if you find yourself frozen in place, seized in the potential yet brimming with purpose… maybe it's time you accept your life as a Top Down Philanthropist (TDP).
Hey, it is only a life or death decision. No pressure:)
God is with us
Yosef

Ssmith

GURU HUNTER





Posts

: 20038

---

Join date

: 2012-04-10



---
Permissions in this forum:
You
cannot
reply to topics in this forum