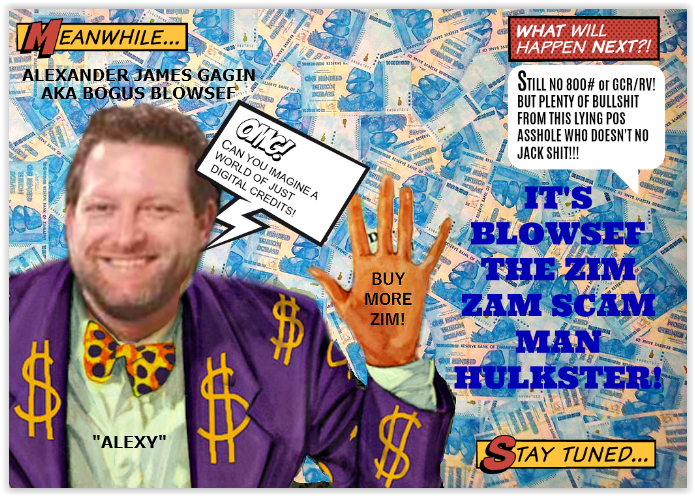 "Long Game"
It's not US Treasuries that China is going to choke out the American financial system and corporate cabal with, no, it's the REE supply chain (rare earth elements).
Every American company, especially those suppling the US military complex, is 100% dependent on China for their mineral supplies of REE—which is in nearly every modern product and why the Elders hold a 97% share of them globally.
The irony here is that African REE holds the future reserves and relevance of all manufacturing globally, including the BRICS Alliance.
And little known Zimbabwe (The Black Panther) represents the leader of the 16 Bantu tribes that control the invaluable and vast south, east, and Central African REE mineral reserves.
Yes there are 40 other economic minerals too, but there are 60 economic minerals in total—several nobody has ever heard of or can pronounce let alone produce.
That's difference between Africa and the rest of the world. Both in quality and quantity of rocks, they have the most valuable in the world. And Zimbabwe apparently is in control of who gets what access to the best of the best along their Great Dyke.
It's probably why Disney made that African themed movie Black Panther in 2016 and China paid for it, which was released not coincidentally on the Chinese New Year, February 16, 2018.
Guess it all comes back to he who has the gold makes the golden rules, but gold is just a small part of Zimbabwe's mineral portfolio.
And it seems only Wakanda—not Washington, London, Beijing or Moscow—can make that claim.
You, dearest Human Angel, hold Zimbabwean sovereign bonds before the transition of economic power occurs from West to East; which means at some point in time the NPTB must reconcile those assets via the new Chinese Elders quantum financial system.
Beijing, in partnership with Harare and Moscow, will them convert said bonds into the digital currencies of your choosing.
New hard asset backed rates and all.
Complicated for sure. True nonetheless. And here we all are. Waiting for the opportunity of a millennium to heal the soul of the world together.
And while the American SCOTUS confirmation vote/insanity is all part of the new US Republic government fulfilling GESARA compliance demands, which Trump is assisting in their completion, it's only one aspect of the overall global transition checklist.
For until all necessary GESARA reforms have been secured in the entire world, we will in the west be allowed to redeem and wait no longer.
However, once the larger task has been completed, all nations will begin the process of economically transitioning immediately because the NPTB know they've drained all fiat liquidity out of the Forex markets.
But unfortunately this includes a few geopolitical hiccups like Brexit, Yemen, Palestine, Syria, US Trade Wars, Iran Sanctions, etc.. so the checklist never appears to be satisfied.
Remember, the RV is not an immediate transactional event as we had all hoped for, and many planned and prayed for. But it is a sure thing.
So we wait. Because the other option is perpetual monetary enslavement.
Heads up, be on the lookout for global financial market correction all next week and until each outstanding GESARA related change is made around the globe.
There's a big squeeze on now and it began in earnest October 1st. Know that it's economic pain will be too great for even a cabal die hard individual (or group) to hold onto power now.
The evil leverage is being unleveraged the world over. Which is a miracle in of itself and reason for wild celebration. But yet we sulk waiting for that massive payday which feels fanciful at best.
So don't look for this blessing to arrive in the near future, in fact go the opposite emotional direction and play the long game.
Let the result go until sometime after the US mid-term elections in November at the earliest.
Because the longer we are made to wait, the safer and reassuringly more permanent this blessing shall ultimately become—ending in the liberation of humanity, global peace and prosperity.
All worthy reasons to wait for no matter how intense the personal suffering.
So don't lose hope, but don't lose sleep either by expecting an overnight result.
Again, play the long game and focus on something else. It's spiritually and physically much healthier.
God is with us

Ssmith

GURU HUNTER





Posts

: 20038

---

Join date

: 2012-04-10



What a maroon ... if you do five minutes of research you will find that many countries have rare earth elements in exploitable concentrations. Before China started dumping on the market, the US was in fact, the leading producer of REE. The mines are still there, it's just cheaper to buy from China. Countries with exploitable reserves include Australia, Brazil, Canada, South Africa, Tanzania, Greenland, Vietnam and the United States.
*****************
Trust but Verify --- R Reagan
"Rejoice always, pray without ceasing, in everything give thanks; for this is the will of God in Christ Jesus for you."1 Thessalonians 5:14–18 

Kevind53

Super Moderator





Posts

: 27225

---

Join date

: 2011-08-09


Age

: 20


Location

: Umm right here!



---
Permissions in this forum:
You
cannot
reply to topics in this forum