8/23/2018 08:52:00 AM
MIDWEEK BY ZAP 8-23-18

Zap Says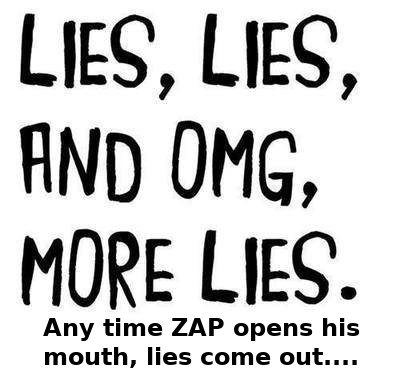 HI ALL
I SINCERELY APOLOGIZE FOR NOT GETTING TO THIS WRITING TODAY UNTIL EARLY THIS MORNING. WE HAVE JUST RECEIVED INFORMATION TODAY ABOUT OUR FUNDING SCHEDULE AND AMOUNTS FORTHCOMING, AND SINCE THEN IT HAS BEEN VERY HECTIC WITH TRAVEL PLANS BEING MADE AS WE GOT OUR MARCHING ORDERS.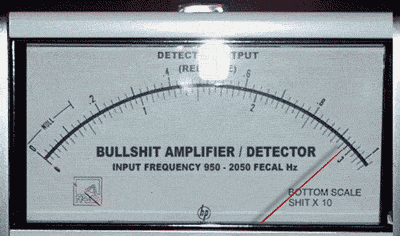 A FEW OF OUR INTERNAL TEAM MEMBERS MUST TRAVEL NEXT WEEK, AND I HAVE TO TRAVEL SOONER TO TALK WITH GRANDFATHER AND SEE SOME OTHER PEOPLE THAT HAVE A LARGE IMPACT ON OUR OPERATIONS AND DEPLOYMENT. THIS IS A MUST, AND SINCE THE FIRST FUNDS WILL NOT CLEAR OUR ACCOUNTS UNTIL EARLY NEXT WEEK, I AM SCRAMBLING TO FIND SOME MONEY TO GET ME OVER THERE. 
THE FLIGHT TICKET IS EXPENSIVE EVEN FOR THE CHEAPEST FLIGHT I CAN GET, AND THEN I HAVE TO WORRY ABOUT HOTEL AND FOOD THERE. I HAVE FOUND A BIT SO FAR, BUT NEED WHATEVER I CAN FIND. HELP! TALK ABOUT SCRATCHING THE BRANCHES ON A TREE. ANYBODY OUT THERE WITH A TRAVEL AGENCY AND A FEW DUCKS OR A COUPLE OF BUCKS? (NO PUN)
THIS IS OUR CRUNCH TIME FOR THE LAST TIME. WE HAVE BEEN AT THIS FOR MANY YEARS AWAITING THE FIRST FUNDING AND HELPING HOW WE COULD WITH THE MASSIVE ROADBLOCKS AND DELAYS WE HAVE EXPERIENCED.
FORTUNATELY THIS IS OVER.
THE DOCUMENTS WE HAVE RECEIVED PROVIDE US WITH PROOF POSITIVE OF THE FORTHCOMING FUNDINGS, AND OUR LEGAL TEAM HAS CONFIRMED IT.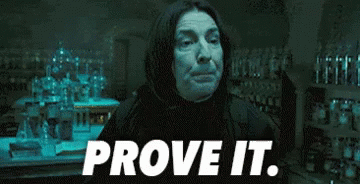 AND THAT ALSO MEANS THAT I AM ON A SHORT FUSE AND HAVE TO TRAVEL. FIRST STOP IS CHINA. THERE WILL BE A FEW PEOPLE WAITING FOR ME AND WE WILL BE DISCUSSING PROJECTS AND FUNDINGS THAT ARE AVAILABLE THERE DIRECTLY.
THIS IS OUR START NOW AND WE WILL CHALK UP THE LAST YEARS TO EXPERIENCE, AND THEN GET TO THE WORK AHEAD OF US ALL.
I WAS TOLD NOT TO GIVE OUT TOO MANY DETAILS ON MY ITINERARY, BUT MY TRAVEL IS COMING A FEW DAYS BEFORE THE MONEY FOR IT HITS OUR ACCOUNTS. THAT IS THE CRUNCH WE ARE WORKING ON RIGHT NOW AND EVEN NOW WITH TEAM MEMBERS IN OTHER COUNTRIES. IT IS A VERY SERIOUS TIME FOR ALL OF US.
THAT'S ALL I CAN SAY BESIDES A BIG THANKS FOR THE LAST BIT THAT SAVED THE DAY – AGAIN. A HUNDRED HERE AND THERE DO GO A LONG WAY.
I MUST GET BACK TO WORK AS I HAVE ONLY A COUPLE OF DAYS BEFORE I AM IN THE AIR. GOD BLESS YOU FOR ALL YOUR SUPPORT AND FAITH IN OUR EFFORT. WE WILL NOT DISAPPOINT.
LOVE AND LIGHT
IN OUR SERVICE
ZAP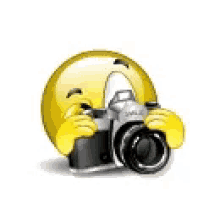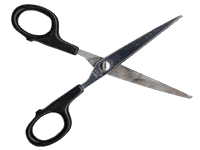 "GOD IS; I AM; WE ARE"
"BE GOOD, BE LEGAL, TELL TRUTH"
AUGUST 22, 2018
COPYRIGHT ZAP 2013-2018
Contributions
Thank you for your support as we do our best to keep you up to date. We couldn't do this Without Your Help.!!! Please go to Paypal.com using the account address: goneforthfornow@gmail.com to support the cause. Please remember to click friends and family when sending. If you are not a member of paypal and sending a donation please send an e-mail to goneforthfornow@gmail.com so we can log you in and send you a Thank You. We appreciate all the help you continue to provide in keeping food on people's tables, medical needs met, computers running and shelter.
With Much Gratitude and Appreciation,
Love and Kisses,
"The Office of Poofness"
ZAP, Susan and Staff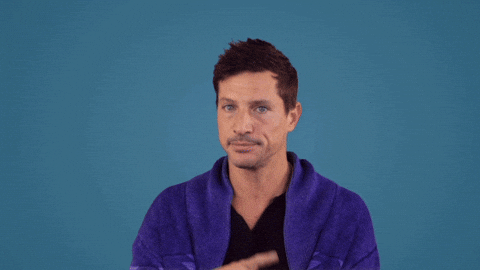 Thanks to: https://inteldinarchronicles.blogspot.com
*****************
Out Of Mind
www.oom2.com

Admin





Posts

: 5583

---

Join date

: 2011-08-16


Location

: Woodstock Nation



Jerzy 7/31/18 wrote:OUR BRIDGE LOAN WAS APPROVED AND THE GOOD BANK IS HAPPY TO GIVE US THE LOAN IN 3 DAYS TIME.
More days of waiting? LMAO!
Who could of guessed!
Jerzy 7/24/18 wrote:WE HAD THE FORESIGHT TO ARRANGE THIS LOAN AND HAD TO PROVE THE INCOMING MONEY TO THE LENDER, BUT IT WAS DONE JUST IN CASE WE RAN INTO A SNAG AND GOT DELAYED. GOOD THING WE DID. IF NO HICCUPS THAT WILL BE HERE BY FRIDAY.
http://www.oom2.com/t56689-poofness-for-july-24-the-infamous-red-envelope-yet-more-bullshit-from-ghoulkowski
Jerzy 7/25/18 wrote:IF ALL GOES WELL, THEN NOT ONLY THE SMALL RELIEF FUNDS WILL COME IN THIS WEEK (FROM THE BRIDGE LOAN AGAINST WHAT IS COMING IN), BUT THEY ARE PREPARING MANY BILLIONS TO BEGIN THE GLOBAL WORK. WE WILL RECEIVE A PORTION OF THIS FOR OUR PROJECT NEEDS. IF WE HAVE A HICCUP WITH THE LOAN, THEN IT WILL BE MONDAY BEFORE WE SEE THOSE FUNDS.
http://www.oom2.com/t56712-poofness-for-july-25-midweek-by-zap-ghoulkowski
Jerzy 7/27/18 wrote:THE LITTLE BRIDGE LOAN WAS CONFIRMED TODAY BUT BECAUSE OF THE WEEKEND, WE WILL NOT SEE ANYTHING UNTIL MONDAY OR TUESDAY BUT EVERYTHING HAS BEEN CONFIRMED FOR THESE TRANSFERS, AND THE ISSUES HAVE ALL BEEN RESOLVED. WHAT A FEELING THAT IS… 
http://www.oom2.com/t56755-poofness-for-july-27-all-is-well-sorta
Jerzy 7/29/18 wrote:GOD BLESS YOU ALL AND BY THIS WEDNESDAY WE SHOULD BE STARTING WORK. 
http://www.oom2.com/t56803-poofness-for-july-29-come-together
Funds from Grandpa, fail.
Funds from Europe, fail.
Funds from the Bridge loan, fail.
Jerzy's lies documented globally, success!
http://www.oom2.com/t46295-jerzy-babkowski-aka-zap-canadian-scammer-fraud-report-investigate
http://www.oom2.com/t56732-jerzy-babkowski-aka-zap-global-recognition-for-his-outstanding-work
*****************
GURU HUNTER





Posts

: 19029

---

Join date

: 2015-02-19



---
Permissions in this forum:
You
cannot
reply to topics in this forum