POOFness for JULY 25: MIDWEEK BY ZAP 7-25-18
Posted By: hobie [Send E-Mail]
Date: Wednesday, 25-Jul-2018 20:12:14
Hi, folks - Received via e-mail: =====


Subject: MIDWEEK BY ZAP 7-25-18
From: "The Office of Poofness" <2goforth@humanus.ca>
Date: Wed, July 25, 2018 7:16 pm Zap Says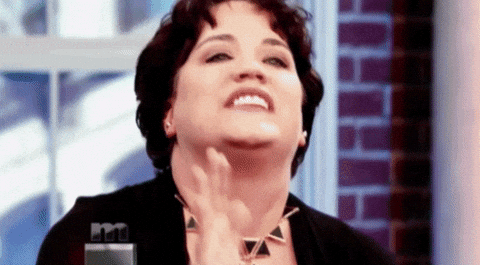 HI ALL WE HAVE RECEIVED A LOT OF INFORMATION IN RESPECT OF WHAT WE CAN EXPECT IN THE NEXT 2 WEEKS FOR THE FUNDING SEQUENCE, AND IT IS TRULY EXTRAORDINARY. IF ALL GOES WELL, THEN NOT ONLY THE SMALL RELIEF FUNDS WILL COME IN THIS WEEK (FROM THE BRIDGE LOAN AGAINST WHAT IS COMING IN), BUT THEY ARE PREPARING MANY BILLIONS TO BEGIN THE GLOBAL WORK. WE WILL RECEIVE A PORTION OF THIS FOR OUR PROJECT NEEDS. IF WE HAVE A HICCUP WITH THE LOAN, THEN IT WILL BE MONDAY BEFORE WE SEE THOSE FUNDS.

SO THIS IS REALLY IT FOR US AFTER SO MANY YEARS WITH OUR COLLECTIVE NOSES TO THE GRINDSTONE AND NEVER GETTING ENOUGH SLEEP. I WONDER HOW MANY ARMCHAIR GENERALS WILL POOH-POOH THIS EFFORT AND STATE THINGS LIKE: "THIS IS A SCAM"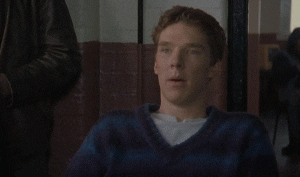 "THERE IS NOTHING THERE BECAUSE MY BANK MANAGER KNOWS EVERYTHING" OR "I CHECKED ON THE INTERNET AND THERE IS NOT ENOUGH MONEY IN THE WORLD TO DO WHAT THEY WANT TO DO" AND ALL SAY THESE THINGS WITH GREAT AUTHORITY WHILE HOLDING A BEER IN ONE HAND, AND A BAG OF CHIPS IN THE OTHER. SOME WILL HAVE THE FORESIGHT TO HAVE A MINI VACUUM CLEANER BY THEIR SOFT CHAIR SO THEY CAN CLEAN UP THE CHIP PIECES FROM THEIR T-SHIRTS WITHOUT GETTING UP. WE HAVE RECEIVED A LOT OF HIGHLY SENSITIVE INFORMATION IN RESPECT OF WHAT IS GOING ON BEHIND THE SCENES AND THE TREMENDOUS ACTIVITY ONGOING NOW. APPARENTLY THE RV SIDE IS GETTING READY FOR THE TTM SEQUENCE AND PEOPLE ARE STARTING TO GET CALLS TO ARRANGE THEIR APPOINTMENTS. THIS IS GREAT NEWS FOR MANY. THE OLD TRUSTS AND FOUNDATIONS ARE PREPARING TO RELEASE THEIR FUNDS MAINSTREAM, AND GENERALLY THE COUNTRIES OF THE WORLD ARE ALL PREPARING FOR MAJOR EVENTS. THEY WILL EACH RECEIVE AN ALLOCATION FOR THEIR PROJECTS LIKE ROADBUILDING AND NEW SEWAGE FACILITIES AND WATER MAINS AND THE LIKE. OUR FUNDING WILL ROUND THAT OUT WITH THE COMMUNITY PROJECTS THAT REALLY DO NOT FALL INTO THE PURVIEW OF GOVERNMENTS, AND PROVIDE FOR THE REST OF THE PROJECT REQUIREMENTS IN AS MANY COUNTRIES AS WE CAN. OUR FIRST PRIORITY IS NORTH AMERICA, CHINA AND RUSSIA. IF WE SET PROJECTS IN MOTION IN THOSE THREE ECONOMIC REGIONS, THAT WILL SET THE EXAMPLE FOR ALL THE OTHERS. IN NORTH AMERICA, WE HAVE ONE VERY HIGH LEVEL INDIVIDUAL WITH STRONG POLITICAL AND ECONOMIC TIES THAT WILL TAKE THE BULL BY THE HORNS AND HELP WITH THE REBUILD OF THE GUTTED MANUFACTURING INFRASTRUCTURE. IN CHINA WE HAVE ANOTHER ONE THERE THAT IS FOCUSING ON MAJOR ENVIRONMENTAL CLEANUP PROJECTS LIKE THE AIR AND WATER QUALITY IN CHINA WHICH IS REALLY HORRIBLE. IN RUSSIA, WE HAVE ANOTHER THAT WILL ESTABLISH NEW MANUFACTURING FACTORIES FOR HIGH TECH AVIATION INNOVATIONS THAT WILL BENEFIT THE WORLD, AND SET UP MILLIONS OF SQUARE FEET OF GREENHOUSES THAT WILL BE NON GMO, AND CREATE A FOOD BASKET FOR EUROPE THE OTHER COUNTRIES CAN DUPLICATE AT LOW COST. THESE THINGS ARE JUST THE TIP OF THE ICEBERG SINCE ALL THE OTHER SECTORS HAVE TO BE ADDRESSED AS WELL, BUT YOU GET THE IDEA. THE SMALL PROJECTS OF A FEW MILLION HERE AND THERE IN THE COMMUNITIES WILL BRING BACK TO LIFE THE SMALL BUSINESS ENTERPRISE AND BUILD UP THE ECONOMIES THROUGH THAT VENUE INSTEAD OF ANOTHER WAL MART COMING TO YOUR NEIGHBOURHOOD. WHEN IS THE LAST TIME YOU WENT INTO A GROCERY STORE ON THE CORNER AND CALLED THE OWNER BY NAME AND EXCHANGED OUTLOOKS ON WEATHER? WHERE HAS THAT GONE? IF WE CAN BRING BACK SOME OF THE OLD SCHOOL VALUES THAT HAVE SHAPED US TO BE FINE HUMAN BEINGS CARING FOR THEIR NEIGHBOURS AND THEIR COMMUNITY, THEN WE WILL FEEL VERY GOOD ABOUT IT. NOT SO WITH BUILDING A HOTEL RESORT AS THAT IS JUST A MECHANICAL FOR-PROFIT MACHINE WITH NO HEART. SO THAT'S OUR SNAPSHOT FOR THIS WEEK AND THE CURRENT LANDSCAPE WE ARE WORKING IN. SLOWLY BUT SURELY WE WILL GAIN MOMENTUM AND BUILD OUR SERVICES FOR THE BENEFIT OF OUR HUMANITY THROUGH THE PROJECTS WE HELP FUND AND THEN SERVICE TO THEIR MAXIMUM POTENTIAL.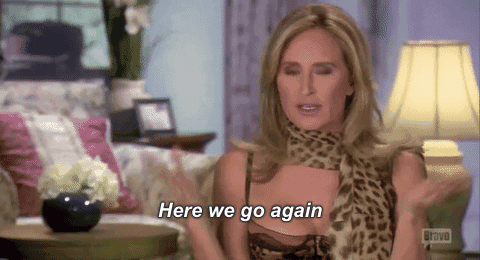 AND AS I SAID BEFORE, WE ARE ABSOLUTELY IN THE RED TRYING TO MAINTAIN STABILITY, AND IT IS A BIG DEAL EFFORT DOING THAT. YOUR HELP HAS MANAGED TO KEEP THIS WHOLE THING ALIVE SINCE WE REFUSE TO DREAM UP SOME CUTE METHODOLOGY OF SELLING SOMETHING TO GAIN MONEY TO KEEP ALIVE. WE WILL NOT SELL YOU A VIAL OF MIRACLE GOO FOR $24.95 AND POCKET THE $24. IT IS DISTASTEFUL AND THAT IS DEFINITELY A SCAM IN OUR MINDS. WE WILL NOT DO THAT. OR SELL YOU MIRACLE VITAMINS, POWDERS, ELIXIRS, MORE MAGIC GOO STUFF AND THE LIKE. OR SUBSCRIPTIONS THAT TELL YOU HOW TO BE GOOD PEOPLE BY EATING YOUR VEGGIES. I WILL HOWEVER BE THE BRUNT OF ARM CHAIR GENERALS PLOWING ME UNDER SOME BUS BECAUSE I ASK FOR OTHERS TO KEEP THEM ALIVE. AND WE HAD ANOTHER ONE PASS. HE CALLED IN YESTERDAY TO A BROTHER OF MINE AND ASKED IF FUNDS HAVE ARRIVED. HE GOT THE ANSWER THAT NO, THERE WERE SOME DELAYS BUT NEXT WEEK SOME MAJOR FUNDS WOULD BE IN TO GIVE HIM A HELPING HAND. HE HAD ENOUGH WAITING, SO HE WENT TO ANOTHER ROOM AND HUNG HIMSELF. HIS WIFE FOUND HIM.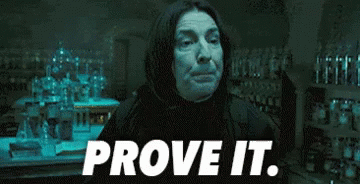 GOT ANY PICS OF THE BODY YOU WANT TO SHARE WITH THE INTERNET? MAYBE A LOCK OF HAIR?


NOW THINK OF THE REST OF US DOING THIS WORK FOR DECADES. NONE OF US WILL GO OUT AND DO AWAY WITH OURSELVES - THIS I AM SURE OF. WE WILL STICK IT THROUGH AND MAKE IT WORK. HUMANITY DESERVES A CHANCE AND WHATEVER WE CAN DO TO HELP DESPITE THE ROADBLOCKS DESIGNED TO KILL, WE WILL. WE STARTED BEING HERE FOR YOU AND WE ARE STILL HERE FOR YOU REGARDLESS OF THE SETBACKS AND BAD TIMES WE HAVE GONE THROUGH. A BRIGHT SPOT APPEARS HERE AND THERE FOR US THOUGH. HERE IS ONE SHORT AND SWEET. Dear, Susan, ZAP & DJ
I bow down to you and your team and also to your untiring commitment and support in our projects.
That's love. What a perfect example! Thank you. I will follow.
Much love for you all.
Lets start spreading our love around this planet.
U. OUR DEEPEST THANKS FOR YOUR SUPPORT AND YOUR HELPING HANDS. I CAN NOT THANK YOU ENOUGH FOR THAT. GOD BLESS AND KNOW WE LOVE YOU LOTS. LOVE AND LIGHT
IN OUR SERVICE
ZAP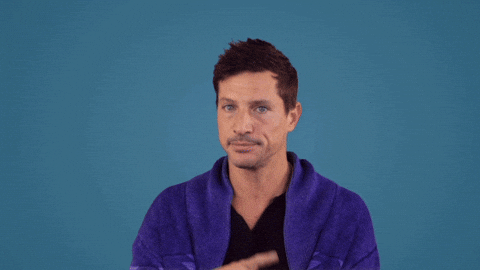 "GOD IS; I AM; WE ARE"
"BE GOOD, BE LEGAL, TELL TRUTH"
JULY 25, 2018
COPYRIGHT ZAP 2013-2018


Contributions Thank you for your support as we do our best to keep you up to date. We couldn't do this Without Your Help.!!! Please go to Paypal.com using the account address: goneforthfornow@gmail.com to support the cause. Please remember to click friends and family when sending. If you are not a member of paypal and sending a donation please send an e-mail to goneforthfornow@gmail.com so we can log you in and send you a Thank You. We appreciate all the help you continue to provide in keeping food on people's tables, medical needs met, computers running and shelter .
With Much Gratitude and Appreciation,
Love and Kisses,
"The Office of Poofness"
ZAP, Susan and Staff


===== --hobie

Thanks to: http://www.rumormillnews.com

*****************
Out Of Mind
www.oom2.com

Admin





Posts

: 5614

---

Join date

: 2011-08-16


Location

: Woodstock Nation



bridge loan, you say?  you know, I asked why he didn't get a bridge loan to help keep things afloat a long time ago...but we know that all will NOT go well, and Jerzy will have hat in hand again this weekend.

Because, you know - he's a liar.
GURU HUNTER





Posts

: 1898

---

Join date

: 2015-08-13



Jerzy didn't leave any wiggle room or any means to back-peddle here.

Jerzy said he got the loan and is just waiting until Friday to receive it. If he doesn't get the loan, he lied. He never had it in the first place.

If the loan he claims to have gotten gets denied because of any compliance reason, he lied. He claims he has already been through all the compliance issues.

If the loan he claims gets denied due to a collateral issue against the enormous funding he claims to be receiving, he lied about the funds.

If the loan he claims to have gotten has a bank account issue, he lied. He got that fixed and has 2 others, he claims, and then there is Susan's account that works just fine for collecting donations from the gullible.

Jerzy on 7/24/18 wrote:WE HAD THE FORESIGHT TO ARRANGE THIS LOAN AND HAD TO PROVE THE INCOMING MONEY TO THE LENDER, BUT IT WAS DONE JUST IN CASE WE RAN INTO A SNAG AND GOT DELAYED. GOOD THING WE DID. IF NO HICCUPS THAT WILL BE HERE BY FRIDAY.
What is 'Bridge Loan'


A bridge loan is a short-term loan used until a person or company secures permanent financing or removes an existing obligation. This type of financing allows the user to meet current obligations by providing immediate cash flow. The loans are short term, up to one year, with relatively high interest rates and are usually backed by some form of collateral such as real estate or inventory.


BREAKING DOWN 'Bridge Loan'


Bridge loans, also known as interim financing, gap financing or swing loans, "bridge the gap" during times when financing is needed but is not yet available. Both corporations and individuals use bridge loans, and lenders can customize these loans for many different situations.


How Do Businesses Use Bridge Loans?


Businesses turn to bridge loans when they are waiting for long-term financing and need money to cover expenses in the interim. For example, imagine a company is doing a round of equity financing expected to close in six months. It may opt to use a bridge loan to provide working capital to cover its payroll, rent, utilities, inventory costs and other expenses until the round of funding goes through.
For example, when Olayan America Corporation wanted to purchase the Sony Building in 2016, it took out a bridge loan from ING Capital. The short-term loan was approved very quickly so Olayan could seal the deal on the Sony Building quickly. The loan helped to cover part of the cost of purchasing the building until Olayan America secured more permanent long-term funding.


How Do Bridge Loans Work in Real Estate?


Although rare, bridge loans sometimes pop up in the real estate industry. If a buyer has a lag between the purchase of one property and the sale of another property, he may turn to a bridge loan. Typically, lenders only offer real estate bridge loans to borrowers with excellent credit ratings and low debt-to-income ratios. Bridge loans roll the mortgages of two houses together, giving the buyer flexibility as he waits for his old house to sell. However, in most cases, lenders only offer real estate bridge loans worth 80% of the combined value of the two properties, meaning the borrower must have significant home equity in the original property or ample cash savings on hand.


What Are the Differences Between Bridge Loans and Traditional Loans?


Bridge loans typically have a faster application, approval and funding process than traditional loans. However, in exchange for the convenience, these loans tend to have relatively short terms, high interest rates and large origination fees. Generally, borrowers accept these terms because they require fast, convenient access to funds. They are willing to pay high interest rates because they know the loan is short term and plan to pay it off with low-interest, long-term financing quickly. Additionally, most bridge loans do not have repayment penalties.
https://www.investopedia.com/terms/b/bridgeloan.asp
*****************
GURU HUNTER





Posts

: 19769

---

Join date

: 2015-02-19



---
Permissions in this forum:
You
cannot
reply to topics in this forum