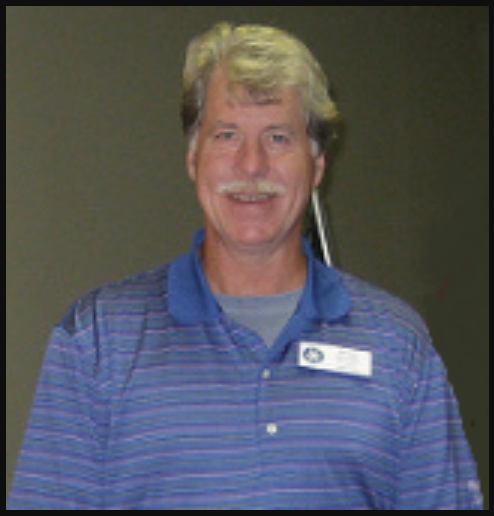 TRANSCRIBED BY PINKROSES 
Bruce:  Welcome Everybody to the Big Call tonight.  Let's talk about where we are with the Intel point of view.  Normally we either start with China or Iraq. Tonight we are going to start with both.
Iraq first because Iraq has basically completed everything we thought they needed to do except announce the new rate or put the rate out publically where people know about it. We are looking for an announcement from Iraq. We don't know if it will come from Abadi or will it come from Shabbi and Abadi, or what exactly, but we do expect one and it could occur in the overnight tonight for us.
Bruce:  We also are expecting an announcement out of China.  This is also something that could be later on tonight or in the overnight tonight for us.  It just may be the timing of that announcement from China may come after the announcement from Iraq. We will see.
I do not know exactly who will be making it or what exactly it will be about.   I told you guys on last Thursday we had 52, 53 countries that have already said they have gold back currencies. I think that number is only going to go up as we go farther into our GCR, our Global Currency Reset.  That is something we are looking forward to.  Maybe we will find out about it.
Bruce:  There has been a major media blackout out of Iraq for the last several days. It has definitely it has been there for at least 3 to 4 days maybe longer with no media, no social media, nothing.
There are obviously still trying to keep this thing likely under wrap even though in the country of Iraq we know that things are moving along nicely.  They has been celebrations, dancing, quite a bit we have heard about and is occurring. Yes, we have been able to find out a little bit despite the blackout.
So we are looking forward to it completely opening up and being ready. You know the minute this thing gets fully truly announced and the rate gets put out there, that is when more and more investment will start coming into Iraq, and I think you will see amazing things done over there. Absolutely it will be fantastic.
Bruce:   Also, I would like to say before I get too deep into more Intel since we are talking about world destinations like China, like Iraq, I just like to say thank you to this current administration beginning with President Trump, with Vice President Pence, some of the cabinet members as well, the administration, because guys without them we would not have this blessing moving like we do right now.
President Trump stepped up and is getting things done that needed to be done that nobody could do with incredible resistance. He has persevered and he will continue to persevere.  I am excited about that for all of us. He hasn't done it alone. He has had help along the way with the administration, and I appreciate that. I just want you to realize that none of what we are going to receive would have happened under the previous administration. I am very thankful.
Bruce:  What will we do with this blessing?  We talked last Thursday about Rebuild America. We talked about Veterans Retreat Network.  We talked a little bit of that.   Tonight let's just say this going to back where we are on Intel, I think we are closer than we have ever been I get that. We are. We really are.
We have had a few false starts. We had a little bit of more clean up on aisle 3 as I refer to it with maybe some bad elements.   That has been happening. I think that we are finally at the point that is at a good point we can finally move on from a security point of view. At least I hope so.  I believe it is.
Bruce:  There is a lot of activity happening out west.  Just about 30 flights coming in and out within a 24 hour period with people that are probably my opinion are Tier 2, Tier 3. We heard Tier 2 did finish up. Tier 3 if they are not done, they are just about complete.  They are far along where it does not affect our start.
We had a number of large mega tranches of funds come in around the globe and also physically here to the United States.  Just last night we had another two tranches in the $900 to $980 Quadrillion range that came in last night. I think there are more to come, but I believe what we have now is efficient for us to get started with our redemptions.
Obviously there is a lot that needs to be given because the Zim holders will be the greatest currency of all in terms of the denomination value and so on.
Bruce:  Plus I know that China wants us to do well in Tier 4, the Internet Group, because we have the humanitarian projects in mind. It is just not going to be about buying things.   It is not just going to be about buying labels, or cars, or anything like that. Yes, we will have some nice things, of course. I get that. I know that.
It is really going to be about how we are going to take this blessing and multiply it throughout the earth starting with in my case starting with Rebuild America and go beyond that.  Obviously working with our veterans under the Veterans Retreat Network, and going beyond that.
Bruce:  It has been 3 to 4 years ago we talked about the Pastoral Retreat Network. I have not forgotten about it.  We still intend to set up some Pastoral Retreats for missionaries that are on furlong and that are coming back to the States let's say to regroup and recharge.  We will have in the vicinity 15 to 20 we will have 15 to 20 of these Pastoral Retreats around the country.
I have already been talking about setting up headquarters in a certain location and putting that all together.  So that is another thing we are going to do for pastors, pastor's families, missionaries, so on.  Those retreats could possibly be used for youth in certain churches.  There are a lot of different things we can do with that.  I am looking forward to that as well.
Bruce:  Obviously we are still looking to support at least two ministries that we have talked about on the Big Call.  That is VOCA, Voice of China and Asia which is about Bible distribution throughout China in the world churches. They are covering one section of China at a time. People are excited and thankful to get their own Bible for the first time. We will get involve with that. Also the Jerusalem Prayer Team, taking part in blessing Israel. We want to take part in that as well.
Bruce:  We all have something we want to do with projects. We taking part of Rebuilding America will be our largest project because it does involve a large amount of cities, towns, and communities. We are looking for 5,000 volunteers to do what we plan on doing. We will try to put it out there with sort of a plan that you can sort of cut and paste to what we are doing, and you can see how we plan to do that. We will put it out there.  We will have regional leaders, and leaders for each state. There is quite a bit to it. We plan on a lot of it. We will get into the deep plan of it in a week or two.
Bruce:  Now with all of this new wealth comes the need for security and privacy. It is very important that we realize and we might have the tendency to run down to the local bar and buy everyone a round and so on. I am exaggerating.  I don't expect you to do that.
I am just saying you might have the temptation to show off, to be the big spender, to be the big deal. I am going to encourage you to try not to do that. I want you to try to just be humble and keep your mouth shut. It is going to be tough.  A lot of us like to talk. I like to talk, but I am going to try not talk about this, because what do we want to do?  We want to keep this on the down low.  We want to not to let people see any difference with us in terms of our obviously we are going to drive some new cars.  I know that.  I get that.
Bruce:  Some of us are buying new homes and moving.  That is probably the smartest thing for you to do is to move if you got all this money from where you been in some cases. But you may say I am happy where I am. I am going to do all this.  I am going to wear the same overalls I have been wearing, whatever.  Whatever you do just try to keep it quiet.
You have to look at it not only for your safety at stake, but the safety of your spouse, your kid's, your kid's kids.  These are things we have to think about.  You think I just want to celebrate, tell somebody. You just have to be careful who you do that with.  One thing we can do on the Big Call is share what it is we are doing, but now you just have to pay attention and not go that way.  Not go into sharing things that shouldn't be shared with just anybody.
Bruce:  You are going to have privacy concerns that you are going to try to address with your private banking arrangement, with your family office people with so much so a lot of you Zim holders probably won't be dealing with the so call retail side of the bank.  You will be dealing with the so call private side of the bank, the wealth management side, and the family offices which the family office will be there to be sort of a family concierge service for your needs. What we need to do is really work on security.
That means possibly a driver or body guard or both. You don't want to necessary create an entourage for yourself. If you are a woman you don't want to be out there hiking or walking out there on your own.  Let's call it an escort somebody that can be there providing security for you when you go out. Even if you are a guy, you still need security. You don't want to put yourself in position of compromise.
Bruce:  I want everybody to start with the basics getting with your people at the time of your exchange.  You will make follow up appointments to get back in and talk about with your CPA, Attorney if you need trust help or structure to set up. There is a lot to do.  I want to take your time to do it, but I want you to be thinking about it.
Then you will need a security expert that you can talk to about your personal security.  You may need your own home reviewed with a security point of view. You may need a true expert that can help you with that. We talked about online security before.  We talked about security for your phones, for your computer network at your home.  Many of you may end of getting your own server for privacy and security point of view.
Getting an expert that can help you put that all together and you can understand it. I just think this is something we can really concentrate on our safety and security. We don't want to be looking over our shoulders. We want to be comfortable and free, but at the same time we want to be wise what this is.
Bruce:  This is probably a once in a lifetime blessing.  You are going to want it to last for yourself, for your family, for your children's children.  If you are married you want to go multi generational.  Generational wealth is something you will be looking into.
I just want to emphasis the importance of taking this seriously and keeping your mouth shut. If you do sign an NDA which I do believe is your option, look it over, see what it says, and maybe it be wise for you to sign this.  You don't want to disclose the details of this even with people of your own family.
You really know by now who you can trust and who you can't. You should be wise about sharing anything. I would say the more you can keep totally private the better. Totally private.  Just maybe share with your one loved one, significant other. Just keep it very quiet.  We need to do that.
Bruce:  I think the proximity is right there. I feel like according to what we heard this afternoon, we are in a really good position. We thought we were in a position to go. It has been moved a little bit, but not a whole lot. I feel maybe there is something about tomorrow's date July 18, 2018.  Maybe it is a significant day.
I think we are going to see something with these two announcements, one from China and one from Iraq.  With any success we will have our own announcement from the President or from Steven Mnuchin, our Treasury Secretary, about our own return to the gold standard.  We will see.  They are going to be very careful when they are going to bring that out.
Bruce:  I just want to thank the listeners to the Big Call for the 6.5 years we have been doing this, because we felt like we could serve the dinar community at the time. It was dinar, but now it is much larger than that. We felt we could serve the community and take you all the way to the threshold of exchange.  Now we are taking you to the threshold of exchange and beyond and to the threshold to Zim redemption and beyond. We are going to take you over and make you aware how these projects are going to work and how you can plug in if you wish to plug in.  We talked a little about that last Thursday.
Bruce:  That being said, I just want to emphasis the security and safety and privacy aspect of this so that you get it, absorb it, and put it in your spirit. I like all of you to have the very best health you can be.  Get back to where you are fit and where you are at your optimum. Remember that your age is only a number.
You are young as you feel.  With any success with the onslaught of technology that is coming with medical, energy, everything else, you will find yourself getting younger not older. I am looking forward to that.
Continue to be in faith. I thank everybody again for listening. We will be in touch, and the way we will be in touch is through email. Make sure if you haven't registered yet and you want to part of what we will be doing in the future, go onto  bigcalluniverse.com to register with your email.  Thank you everybody.  Have a blessed good night sleep.  Goodbye.
THANK YOU BIG CALL AND BRUCE, HUGSSS
*****************

RamblerNash

GURU HUNTER





Posts

: 18496

---

Join date

: 2015-02-19



There are only 188 countries, so, let's see how many more he all of a sudden comes up with- What a maroon....His mother must be proud, IF she's still breathing.....

Terbo56

VIP Member





Posts

: 13676

---

Join date

: 2011-06-18


Age

: 63


Location

: Central Florida-



---
Permissions in this forum:
You
cannot
reply to topics in this forum