POOFness for JULY 15: DRIFT
Posted By: hobie [Send E-Mail]
Date: Sunday, 15-Jul-2018 22:06:46
Hi, folks - Received via e-mail: =====


Subject: DRIFT
From: "The Office of Poofness" <2goforth@humanus.ca>
Date: Sun, July 15, 2018 9:07 pm DRIFT Brent Perlman POOF SAID

Greetings and Salutations, We are happy to report that much progress has been achieved and much more is right now in the making. We can offer the news that a major shift in the way things are coming down is now underway and security issues have been much in the news and so they are in this matter as well. We are pleased to state that a lengthy, much plaguing issue has been resolved and that should clear the way for more physical evidence about these funds. You often question why this has to be and why it is even being considered. In the wisdom of the powers behind the scenario —forget St. Germain for the moment, but in their wisdom and ability to see the outcomes of decisions, it was known that money was taking over as power. Power is power and money makes it very unbalanced: it's like playing the money game, Monopoly, the one drawing the better cards gets the upper hand. That isn't the way the soul of community grows. And yes, competition is a huge player in all of this, sad to say. But in the shift ahead, much of that will be re-thought. So look for payday to happen....P....


SUSAN SAYS Dear Community, And the beat goes on but this time the sound has definitely increased in tone and volume. The players are on the ball field preparing for the last needed home run. Get prepared! We are very close to scoring Big Time. Namaste, Susan

DID YOU KNOW? Good Evening, The information I have been exposed to within the past week has been, for lack of a better word, extraordinary. By all accounts, the GCR/RV should be fully engaged as of Friday the 13th. I have listened to the complete detail on the implementation of the exchange, from the source which, I would hazard a guess, is the same source that the Group Leaders receive their info from. That detail consists of procedure updates, security protocols and issues, exchange rates, events that have and will be an intricate part of the process, the process of how the asset backing for the currency works, and more the delivery system for the values, and the motivation for the event in general . Like I said extraordinary. Having been privy to such information, other than satisfying a curiosity, it changes very little in our day-to-day activities. There is a sequence of events and actions that have been designed to facilitate the global stabilization of currencies and the vertical benefits that will be achieved from doing so. When the event occurs, all things will be made clear such as the following: how to proceed, what type of account structures, tax liabilities, project stipulations, rates and so on. Passing this information on prematurely seems like it causes more damage than helps. While exciting, expectations and hopes are elevated, once again a false sense of security is mentally formed. The pubic has been through that scenario too many times. When it happens, it happens. Trying to get a jump-start or be first by searching out and digesting information prematurely causes bad decisions and damaging choices. Things can start at any time but things can be delayed at any time. Relax, the good news is that it is happening. That seems to be a fact. Those that dictate the welfare of humanity had become aware decades ago of the deteriorating human condition and began measures to right the sinking ship. However, if you look at the history, one has to keep in mind, the powers to be that created the situation we are currently in, thought they were doing the right thing, at the time, also. In the past the escalation of technologies, population growth and corruption were not factored in to decision making and more often than not those creating the laws were doing so for their own self-interest and motivations, which by design, fell on the backs of the suffering public. The new generation of leaders, having learned from the failures of the past, have created circumstances for the benefit of the masses. A change of strategy from their predecessors. An easing of the world condition is in motion. We as the individual must do our part to assure its success. The financial situation will take care of itself in the very near future. Focus should be on helping others and what you, as an individual, can do. Even though the powers to be are creating the environment for change, it is up to us to utilize these blessings in a proper manor for change to occur. We have been programed through the decades to only be concerned about our immediate circle of influence with no regard to the suffering of others. If you carry the mentality of selfishness forward, once hydrated with capital, the current destructive human element will only grow larger and more decimating. De-program yourself and once given the capacity to do so, stabilize yourself and family first, but remember to pay it forward and reach outside of your immediate circle of influence and feel the pain of others who have been discarded by society. Only then can true change be effected. I welcome comment and your thoughts. Please respond to replytodj@mail.com so we can share a unified front to aid our humanity DJ


ZAP SAYS

HI ALL ALTHOUGH PLUM TUCKERED OUT I AM VERY AT PEACE. THE INTELLIGENCE I HAVE RECEIVED IN RESPECT OF WHAT IS TO OCCUR FOR OUR HUMANITY COUPLED WITH MORE CONFIRMATIONS ABOUT OUR IMPENDING START HAVE ALLOWED ME TO GET SOME DECENT REST AFTER PUTTING OUT THE FIRES ON THE OTHER SIDE OF THE POND BECAUSE OF THE DELAYS. THIS TIME IN OUR HISTORY IS SO IMPORTANT TO OUR EVOLUTION IT IS DIFFICULT TO GRASP BY MANY. ESPECIALLY THE ONES THAT CONTINUE TO BE SKEPTICAL ABOUT EVERYTHING AND KEEP ON VOICING THEIR OPINION BASED ON ASSUMPTION, NOT REAL TIME EVENTS. MUDDY AND UNCLEAR THINKING PREVAILS THERE. BUT LET'S FACE IT, MANY HAVE BEEN FOLLOWING THESE EVENTS FOR MANY YEARS AND BECAUSE OF THE BLOCKS AND DELAYS AND OTHER UNSAVOURY PRACTICES, WE ARE LATE AND CONFIDENCE HAS WANED TO THE POINT THAT THE MAJORITY OF PEOPLE THAT WERE ENTHUSED AT FIRST, HAVE NOT ONLY GIVEN UP BUT HAVE DECIDED IT IS ALL FAKERY AND BECOME VERY OPPOSED TO ANY FURTHER INFORMATION.

BUT IT IS QUITE REAL.
AND SOMETHING THAT NOBODY HAS TALKED ABOUT ANYWHERE THUS FAR (I HAVE BEEN LOOKING) IS THE FACT THAT THE RESET IS BEING DONE RIGHT NOW SINCE THURSDAY. THEY SHUT OFF THE SCREENS UNTIL MONDAY TO GET IT ALL DONE. WHICH GURU OUT THERE HAS SPOKEN TO THIS? RIGHT THERE IS YOUR DIPSTICK ON WHICH GURU HAS SALIENT INFORMATION AND CAN BE LISTENED TO WITH CONFIDENCE. AN INTERESTING COMPILED LIST OF ITEMS CAN BE FOUND HERE: http://www.rumormillnews.com/cgi-bin/forum.cgi?read=103044 THIS WILL GIVE YOU A DECENT SNAPSHOT OF "STUFF" GOING ON. I AM GOING TO RESEARCH SOME OF THE ITEMS LISTED, BUT I RECOGNIZE MANY THAT ARE FACTUAL. A BROTHER OF MINE THAT HAS BEEN IN SILENCE FOR MANY DECADES HAS TOLD ME THAT HIS INFORMATION, WHICH COMES DIRECTLY FROM UPSTAIRS, IS THAT WE ARE AT THE EDGE OF THE POOL AND ABOUT TO ALL JUMP IN AND HAVE A GREAT OL TIME AND GET TO THE WORK AHEAD OF US ALL. I CONCUR AS MY INTELLIGENCE IS THE SAME. HE IS ONE OF THE INDIVIDUALS THAT STARTED THE WHOLE PROSPERITY PROCESS MANY DECADES AGO AND NOBODY KNOWS WHO HE IS FOR SECURITY REASONS. HIS INFORMATION IS INTEGRITY ITSELF AND I TRUST HIM.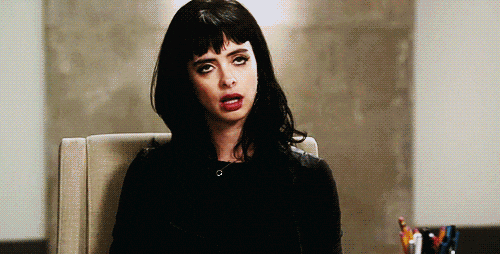 THERE WILL BE MANY CHALLENGES, BUT MONEY WILL NOT BE ONE OF THEM ANYMORE. THE WORK THAT AWAITS IS SO HUGE, SO SEEMINGLY IMPOSSIBLE AND ABSOLUTELY DAUNTING IN THE BEST CASE THAT IT IS DIFFICULT TO IMAGINE IT CAN BE DONE. BUT WE ARE BORN TO DO WHAT CAN'T BE DONE SO DO WHAT YOU CAN'T. THE I AM IN YOU KNOWS IT CAN BE DONE NO MATTER HOW IMPOSSIBLE IT MAY SEEM. THERE IS ALWAYS A WAY IF THERE IS THE WILL AND RIGHT NOW THERE IS NO SHORTAGE OF IDEAS TO MAKE THINGS RIGHT, AND THE WILL TO MAKE IT SO. WHEN THE WORLD SEES WEAKNESS, A MOM SEES STRENGTH AND THAT PREMISE IS WHAT WILL MAKE ALL THE DIFFERENCE IN THE WORLD AS I CAN SEE MANY MOMS OUT THERE SUPPORTING SONS AND DAUGHTERS TO A MUCH GREATER DEGREE ONCE THE RELEASES HAPPEN AND WE BEGIN THE WORK AHEAD. IT IS TRULY A RENAISSANCE TIME FOR ALL OF US. SO NEVER DESPAIR NO MATTER WHAT AS ALL IS WELL, IT ALWAYS HAS BEEN WELL, AND WILL CONTINUE TO BE SO. EVERYTHING IS PERFECT AS IT IS OF THE ONE. NO MATTER HOW BAD A SITUATION IT IS STILL PERFECT BECAUSE THERE IS SOME REASON FOR IT THAT CAN NOT BE SEEN IMMEDIATELY, BUT AFTER THE FACT THERE IS SOMETHING OF A SILVER LINING TO BE DISCOVERED THAT SHEDS A VERY DIFFERENT LIGHT ON WHAT HAPPENED, AND THEN IT IS REALIZED IT WAS PERFECT AFTER ALL. EVER HAD THAT HAPPEN TO YOU? OF COURSE YOU HAVE. WE ALL HAVE. SO WHEN BAD THINGS HAPPEN, DO NOT REACT. WAIT A BIT. IF YOU WAIT, THINGS WILL BECOME CLEAR AND THE SILVER LINING WILL SHOW ITSELF. OF COURSE MONEY WILL HELP TOO. THE STATE OF THE WORLD IS SUCH THAT THE MACRO PLAN FOR HUMANITY IS UNDERWAY FULL FORCE. SOME GROUPS LIKE THE CHICAGO GROUP HAVE A GOOD HANDLE ON THE LARGER PICTURE AND THE EVENTS SURROUNDING THAT. I WAS JUST INTRODUCED TO THESE GUYS AND THEY DO HAVE A VERY GOOD HANDLE ON IT. OTHERS ARE GETTING GOOD INTELLIGENCE AS WELL AND THEY TOO HAVE A GOOD GRASP OF CURRENT EVENTS. THIS IS A VERY GOOD SIGN AS THE MORE IN THE KNOW, THE GREATER THE PROBABILITY OF THINGS BEING REAL. TRUTH HAS A HABIT OF FOSTERING THIS. THE FOUNDATIONS THAT HAVE BEEN LAID IN DESPITE THE BEST EFFORTS OF THE PREVIOUS ADMINISTRATION LEADERS IN THE USA AND ELSEWHERE TO DERAIL AND DESTROY, ARE ROCK SOLID. THE CURRENT LEADER IS DOING WHAT NEEDS TO BE DONE TO SOLIDIFY THIS FOUNDATION AND CLEAR THE CRAP AND SET THE STAGE FOR WHAT IS TO COME. I DO ADMIT THAT I SEE THAT SIDE VERY STRONG AND HAVE VOICED MY SUPPORT. IT IS MUCH BETTER THAN HAVING ANOTHER WAR. ALWAYS ALWAYS GET PAST THE CRAP THAT IS OUT THERE AND FIND THE GEMS OF TRUTH THAT TELL US WHAT IS TO COME. IT IS UPLIFTING AND A STRONG BOLSTER OF WHATEVER EFFORTS ARE UNDERWAY TO GET THIS WORK DONE. THE POLITICAL STUFF OUT THERE DOES NOTHING TO FIX UP A COMMUNITY, BUT YOU CAN SO DISMISS THE RHETORIC AND ROLL UP YOUR SLEEVES. ONLY ACTION WILL DO THE WORK, NOT SPEECHES ABOUT IT. FUNNY…HERE I AM DOING A SPEECH ABOUT IT. I HAVE RECEIVED MANY EMAILS OF SUPPORT RECENTLY AND QUITE A FEW WITH THIS TYPE OF INFORMATION. THE TRUTH IS GETTING OUT THERE AND SO MANY ARE PICKING UP ON IT AND GETTING READY FOR THE SHOW.

BUT IT IS IMPORTANT AND EVEN NECESSARY TO HAVE A CLEAN FINANCIAL LANDSCAPE FREE OF STRESS TO BE ABLE TO DO THE WORK. SO THIS BECOMES A FOCUS POINT FOR US AS I HAVE SAID BEFORE. WHEN YOU BEGIN A PROJECT AND YOU ARE CONSTANTLY WORRYING ABOUT THE MORTGAGE AND FOOD IN THE FRIDGE, DO YOU THINK YOU CAN FOCUS ON THE WORK IN FRONT OF YOU? SOME CAN BUT MOST CAN NOT. THAT IS WHY WE HAVE MADE THE DECISION TO PERFORM PROJECT FUNDING IN A REAL FRIENDLY WAY THAT SETS THE FOCUS FOR YOU AND YOUR FAMILY BY PROVIDING ENOUGH OF A FRONT END ADVANCE ON THE PROJECT FUNDING TO TAKE CARE OF THE BILLS AND THE FRIDGE. THERE IS NO OTHER WAY THAT I CAN SEE THAT WILL ACCOMPLISH THIS PARTICULAR ELEMENT. A PROJECT WILL RECEIVE A FIRST TRANCHE TO GET RID OF FINANCIAL ISSUES AND BEGIN THE PROJECT. SIMPLE FORMULA, EFFECTIVE, AND NO BANK OR VENTURE CAPITAL FIRM DOES IT. WE WILL. AND WHATEVER YOUR PROJECT IS, KNOW THAT THE FIRST PROJECTS THAT WILL BE FUNDED ARE PROJECTS THAT DEAL WITH CHILDREN, SENIORS AND WATER NOT RESORT HOTELS. WE HAVE TO CONCENTRATE ON THE THINGS THAT MATTER AND OUR FUTURE IS IN THE KIDS. FOOD, CLOTHES, EDUCATION…EVERYTHING FOR THEM. TO DO THAT PROPERLY WE HAVE TO GET RID OF POVERTY. WITH THIS KIND OF FOCUS, WE HAVE TO GET THE FOUNDATION RIGHT TO HELP THEM AND THAT REALLY MEANS ALL THE SECTORS FROM MEDICAL TO POWER TO FOOD. REMEMBER THAT WE WILL NOT DO OIL OR CASINOS OR ANYTHING ELSE THAT HARMS. THAT IS STRICTLY OUT OF BOUNDS.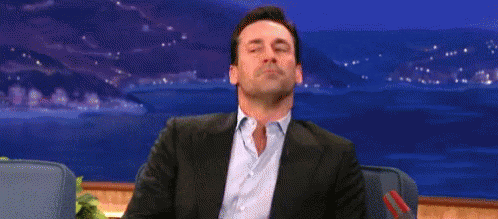 WE WILL BE GETTING INTO RELATIONSHIPS WITH OTHER GOVERNMENTS OF COURSE AND GIVE THEM A HELPING HAND ESTABLISHING PROJECTS FOR THESE PURPOSES, AND MAY DO SOME INFRASTRUCTURE STUFF WITH THEM LIKE ROADS OR SEWAGE BUT THE MAIN FOCUS WILL BE ON THE KIDS. EDUCATION IS A MAJOR FACTOR IN THIS EFFORT AND WE WILL BE PROVIDING A NEW CURRICULUM THAT SATISFIES THE CURRENT ACADEMIC PROTOCOLS AND REQUIREMENTS WHILST EDUCATING THE KIDS BY THE BUCKET FULL INSTEAD OF SPOON FEEDING THEM. PREVIOUS ATTEMPTS HAVE CLEARLY SHOWN THAT KIDS CAN LEARN THE CALCULUS IN THE LOWER GRADES. WHAT ELSE CAN THEY LEARN IF YOU FEED THEM RIGHT? WE ALREADY HAVE SOME HIGH LEVEL EDUCATORS TO BEGIN THIS PART OF OUR EFFORT BUT MORE WILL BE NEEDED. AND WE WILL HAVE TO TEACH THE TEACHERS ON HOW TO DO IT. IT WILL BE A COMPLETELY NEW WAY OF APPROACHING EDUCATION AND IT WILL YIELD HIGH QUALITY GRADUATES THAT CAN THINK FOR THEMSELVES INSTEAD OF BEING MEMORY MACHINES TAUGHT TO FAIL. PLEASE GET READY. IT WILL NOT BE LONG NOW AND WE ARE DEFINITELY BEGINNING THIS COMING WEEK. THE NEXT DECADE WILL BE FULL OF FIRSTS AND SETTING THE PACE. AGAIN MUCH THANKS FOR THE HELPING HANDS. CARLOS IS STABLE AT THE MOMENT, BRADD HAS MILK AND FOOD, MARY HAS OXYGEN, AND OTHERS HAVE FOOD AND SHELTER BECAUSE OF YOU. THAT IS A HUGE BLESSING FOR ME AS IT TAKES SO MUCH PRESSURE OFF ME TO GO AND SOURCE RESOURCES TO KEEP EVERYBODY ALIVE AND STABLE UNTIL THE FUNDS HIT.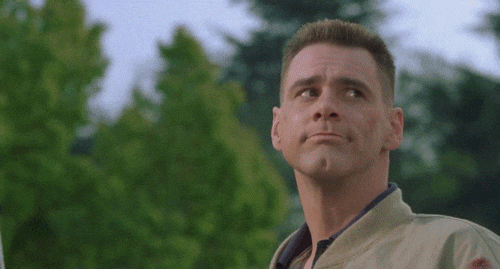 WE HAVE ONE SITUATION LEFT ONLY TO HANDLE SO JUST A BIT MORE TODAY WILL HELP SOLVE THAT CRISIS FOR TOMORROW AND KEEP ONE FAMILY OF OURS STABLE AND IN FOOD. THAT WILL BE IT FOR ALL THIS TIME OF ME ASKING FROM WHAT I SEE. SO A BIG HUG AND MUCH LOVE FOR YOUR COMPASSION FOR OUR TEAM. THEY ARE TRULY REMARKABLE TO HAVE HUNG IN THERE FOR SO MANY YEARS WITHOUT RESOURCES AND HAVING TO BEAR ALL THE DIFFICULTIES WE HAVE ENDURED.

HUGS, MUCH LOVE AND GOD BLESS. AND HOPE YOU LIKE THE SONG I PICKED FOR THIS WEEK – IT REALLY SPOKE TO ME. LOVE AND LIGHT
IN OUR SERVICE
ZAP


"GOD IS; I AM; WE ARE"
"BE GOOD, BE LEGAL, TELL TRUTH"
JULY 15, 2018
COPYRIGHT ZAP 2013-2018


Contributions Thank you for your support as we do our best to keep you up to date. We couldn't do this without your Help. Please go to Paypal.com using the account address: goneforthfornow@gmail.com to support the cause. Please remember to click friends and family when sending. We're still struggling to keep the lights on and food on the table. Unfortunately, there was been a delay in sending thank you notes ..... do expect to receive your acknowledgement this week. Love and Kisses, 'The Office of Poofness" ZAP, Susan and Staff


===== --hobie


Thanks to: http://www.rumormillnews.com
*****************
Out Of Mind
www.oom2.com

Admin





Posts

: 5614

---

Join date

: 2011-08-16


Location

: Woodstock Nation



Jerzy wrote:REMEMBER THAT WE WILL NOT DO OIL OR CASINOS OR ANYTHING ELSE THAT HARMS. THAT IS STRICTLY OUT OF BOUNDS.
The device was invented a century ago by Albert Abrams (1864-1924), an American physician who became a millionaire and was branded by the American Medical Association "the dean of gadget quacks". His theory was that every medical condition was caused by an organism that had a specific frequency - by building a machine to generate and beam that frequency back into the body it would be destroyed, much as an opera singer can shatter a glass.
http://www.healthwatcher.net/quackerywatch/Cancer/Cancer-news/smh001230rife-aus.html
Donald Brandt treated the man, who was diagnosed with testicular cancer, for more than a year. The man's physician recommended immediate surgery to save his life. After refusing surgery and spending several thousand dollars on the device treatments, the man died Dec. 14, 2004, of cancer, leaving a wife and three young children.
http://community.seattletimes.nwsource.com/archive/?date=20071221&slug=indictment21m
Myers used the EPFX to scan and analyze Burggraf's body. Burggraf watched as the monitor displayed bright-colored graphics representing parts of her body that Myers said were unhealthy.

Then, Myers recounted, she set the EPFX to "zap mode" and transmitted imperceptible, low-level frequencies through the electrodes and into Burggraf's body.

She and her husband, Jerry Burggraf, owned a successful cleaning and restoration company in Tulsa. He developed leukemia and underwent chemotherapy. In 2004, he began EPFX treatments, hoping to stop the disease.

He died in March 2005 at age 59.
https://www.seattletimes.com/seattle-news/how-one-mans-invention-is-part-of-a-growing-worldwide-scam-that-snares-the-desperately-ill/
http://www.oom2.com/t56481-jerzy-babkowski-aka-zap-good-vibrations-royal-rife
*****************
GURU HUNTER





Posts

: 19748

---

Join date

: 2015-02-19



---
Permissions in this forum:
You
cannot
reply to topics in this forum