POOFness for JULY 13: OUR START
Posted By: hobie [Send E-Mail]
Date: Friday, 13-Jul-2018 17:56:36
Hi, folks - Received via e-mail: =====


Subject: OUR START
From: "The Office of Poofness" <2goforth@humanus.ca>
Date: Fri, July 13, 2018 5:12 pm Zap Says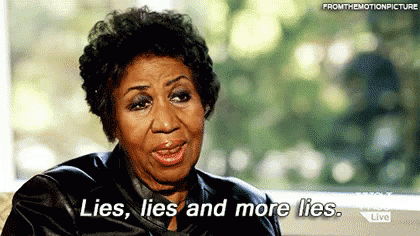 HI ALL, JUST A NOTE THAT WE HAVE RECEIVED ALL THE BANK DOCUMENTATION FOR OUR RELEASE WHICH IS UNDERWAY RIGHT NOW. OUR TIMING FOR FUNDS IN HAND IS MIDDLE NEXT WEEK AND WE ARE GETTING OUR SIDE BUSY IN RESPECT OF OFFICE SPACE. THE BUILDING IS PERFECT FOR OUR PURPOSE WITH AN INTERNAL STAIRWELL SO ONE FLOOR CAN BE FOR ADMINISTRATION AND RECEPTION, AND THE OTHER FLOORS SECURED FROM OUTSIDE ENTRY FOR SECURITY. THE SECURITY GUYS ARE PLANNING THIS OUT. BUT WE STILL NEED YOU.


THIS WEEKEND WILL BE VERY DIFFICULT. WE NEED TO BUY DIAPERS FOR CARLOS AS HE WAS KICKED OUT OF THE HOSPITAL DESPITE BEING PARALYZED (WE HAVE TO DO SOMETHING MAJOR IN THE HEALTH SECTOR SO THIS NEVER HAPPENS). FOOD IS AN ABSOLUTE FOR HIM AND THE KIDS, AND I KNOW I KEEP ASKING FOR HELP BUT IT IS FOR THE RIGHT REASON NOT TO BUY A ROLLS. I ALSO NEED SOME FOOD TO CARRY ME OVER AND A BIT FOR THE INTERNET BILL TO KEEP COMMUNICATIONS OPEN. THAT ONE IS STICKY AS I AM WAY BEHIND STRETCHING THE TIME TO PAY OVER AND OVER. I MANAGED TO GET MY PRESCRIPTION THANKS TO YOU AND MY HEART IS DOING BETTER. A COUPLE OF DAYS OF REST AND I SHOULD BE OK. I NEED TO BE READY. NEXT WEEK WILL BE HEAVY AND I HAVE TO PLAN OUT MY TRAVEL SCHEDULE. THOSE ON THE LIST OF CRITICAL CASES WILL GET THEIR RELIEF FUNDS MIDDLE TO LATE NEXT WEEK, AND ALL OTHERS WILL BE IN THE SECOND BATCH. WE WILL BE SENDING OUT EMAILS TO THOSE ON THE LISTS, SO WHEN YOU RECEIVE THE EMAIL YOU WILL KNOW YOU ARE UP. THERE WILL BE SEVERAL OF THESE INITIATIVES AS WE GO THROUGH ALL THE PEOPLE THAT NEED RELIEF AND WE WILL GET TO EVERYBODY OVER TIME. DO NOT SEND EMAILS ASKING "WHEN". THAT WILL BE UP TO THE TRANCHE TIMING WE RECEIVE FROM THE TRUSTS. I HAVE PUT OUR CORPORATE LAWYER ON PAYMASTER DUTY AND I THINK HE WILL NEED HELP CONSIDERING THE AMOUNT OF CASES WE HAVE ON THE BOOKS. IT WILL DEFINITELY TAKE A FEW MONTHS TO GET THROUGH TO EVERYBODY AS WE ACTUALLY HAVE MANY THOUSANDS OF CASES TO WORK THROUGH.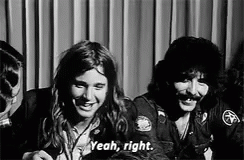 SORRY FOR HITTING ON YOU AGAIN BUT WE NEED THIS HELP TO SURVIVE AND GET THROUGH TO THE FINISH LINE. I WISH I COULD SHOW YOU THESE BANK DOCS BUT I AM FORBIDDEN. I HAVE SHOWN THE INTERNAL TEAM MEMBERS REDACTED COPY, AND THAT WAS ENOUGH TO HAVE THEM VERY EXCITED.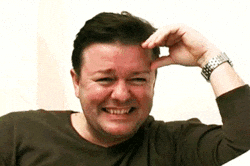 ALSO ONE LAST ITEM FOR ALL OF US….THE HIGHER LEVELS LIKE THE ROYALS ARE BEING CASHED OUT AS WE SPEAK. THEY ARE THE TIER 2 GUYS AS THE TIER 1'S ARE DONE. THIS WILL TAKE A FEW DAYS TO GO THROUGH AND NEXT WEEK THE TIER 3'S AND SO ON WILL GET STARTED, SO WE ARE NOT FAR AWAY FROM ALL THE ACTIVITY WE HAVE BEEN SO PATIENTLY AWAITING. DO NOT CONCERN YOURSELVES WITH THE TIMING OF THE PRESIDENT OF IRAQ GOING INTO THE BATHROOM, OR SOME IMPORTANT THING WILL HAPPEN AT EXACTLY 12:01 AM, OR TRUMP BLOWING HIS NOSE WHILE FACING NORTH. ALL OF THESE THINGS ARE BORNE OF MOSTLY WISHFUL THINKING AND WANTING TO BE FIRST OUT OF THE GATE WITH INFORMATION TO BOLSTER SOME EGO AND KNOWING THE MACRO ON THIS IS ENOUGH TO FIGURE OUT THE REST BY YOURSELF. THE RV IS WELL UNDERWAY AND THE GENERAL TIMING OF EVENTS IS PRETTY CLEAR NOW. YOU CAN REALLY PREPARE AND FORGET THIS MINUTE BY MINUTE ANTICIPATION AND LIVING VICARIOUSLY WHICH INVARIABLY CAUSES GREAT ANXIETY AND FOSTERS OTHERS POINTING FINGERS AT YOU AND LAUGHING MOST OF THE TIME. IT IS HAPPENING AND IT WILL RELEASE AND WE WILL ALL GET TO WORK. SINCE WE NOW KNOW OUR SCHEDULE NOW AND WHAT IS COMING IN, THE THRUST OF OUR WORK IS ON SETTING UP OFFICES AS QUICKLY AS POSSIBLE. GREAT THANKS FOR YOUR HELPING HANDS WITHOUT WHICH PEOPLE WOULD SUFFER NEEDLESSLY. GOD BLESS AND I WILL WRITE AGAIN ON SUNDAY WITH ANY NEW DEVELOPMENTS. MUCH LOVE LOVE AND LIGHT
IN OUR SERVICE
ZAP


Contributions Thank you for your support as we do our best to keep you up to date. We couldn't do this Without Your Help.!!! Please go to Paypal.com using the account address: goneforthfornow@gmail.com to support the cause. Please remember to click friends and family when sending. If you are not a member of paypal and sending a donation please send an e-mail to goneforthfornow@gmail.com so we can log you in and send you a Thank You. We appreciate all the help you continue to provide in keeping food on people's tables, medical needs met, computers running and shelter .
With Much Gratitude and Appreciation, Susan
Love and Kisses,
"The Office of Poofness"
ZAP, Susan and Staff


===== --hobie

Thanks to: http://www.rumormillnews.com
*****************
Out Of Mind
www.oom2.com

Admin





Posts

: 5582

---

Join date

: 2011-08-16


Location

: Woodstock Nation



---
Permissions in this forum:
You
cannot
reply to topics in this forum