POOFness for JULY 11: MIDWEEK BY ZAP 7-11-18
Posted By: hobie [Send E-Mail]
Date: Wednesday, 11-Jul-2018 20:45:03
Hi, folks - Received via e-mail: =====


Subject: MIDWEEK BY ZAP 7-11-18
From: "The Office of Poofness" <2goforth@humanus.ca>
Date: Wed, July 11, 2018 8:26 pm Zap Says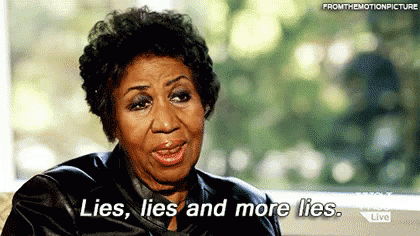 HI ALL I HAVE WONDERFUL NEWS AND NOT SO GOOD NEWS. THE SCUTTLEBUTT OUT THERE IN RESPECT OF THE RELEASES FOR THE RV PAINT A GOOD PICTURE OF WHAT IS GOING ON BEHIND THE SCENES, JUST USE YOUR DISCERNMENT TO FIGURE OUT TIMINGS AS THEY ARE VERY FLUID. OUR FUNDS ARE STUCK AT THE MOMENT BUT HAVE BEEN GIVEN A FIRM SCHEDULE FOR RELEASE TO OUR ACCOUNTS MIDDLE OF NEXT WEEK, AND THERE IS NOTHING WE CAN DO TO PUSH IT FASTER. THE TRUST THAT IS BEHIND THE NEW SYSTEMS IN PLACE IS WORKING OVERTIME TO GET THEIR RELEASES OUT AND WORKING. I HAVE TALKED WITH THEM FROM TIME TO TIME, AND THEY ARE ALMOST READY ON THEIR SIDE. SHE IS DOING A MONUMENTAL JOB AS YOU CAN IMAGINE, AND PLEASE SEND HER ENERGY AND PRAYERS TO SUPPORT HER IN THESE LAST YARDS SHE HAS TO COMPLETE. A LADY SENT IN A MESSAGE: Hi Zap
Hope you are not too busy to take a moment here.
Is the Fiduciary Trust document you spoke of to assist us in exchanging/redeeming ready yet?
Keeping it short as you are preparing for your projects side of things...much thanks
I appreciate your perseverance and amazing commitment to see this through.
with gratitude overflowing...all for one and one for all
Sincerely C THE DOCUMENTS REQUIRED TO PROPERLY ADDRESS THE SITUATION OF RECEIVING FUNDS AND PLACING THEM IN AN ACCOUNT THAT CAN NOT BE TOUCHED BY THE BANKS IS STILL IN PROGRESS AND WILL BE LET OUT SOON. IF IT IS LET OUT NOW, THE OTHER SIDE MAY BE ABLE TO FIND SOME LOOPHOLES THEY CAN WRIGGLE THROUGH AND STEAL, HOWEVER UNLIKELY THAT MAY BE RIGHT NOW. SO FOR SECURITY, THEY ARE KEEPING THAT PART IN THE BACK UNTIL THE RIGHT TIME.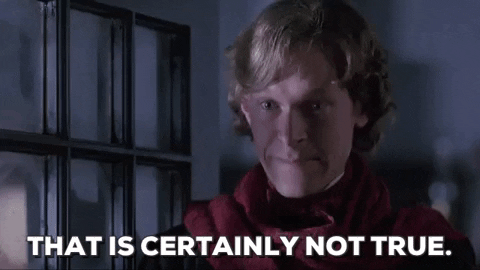 YES WE ARE PREPARING FOR THE PROJECT SIDE WITH OUR TRUST PARTNERS, AND ONCE THE FUNDS ARRIVE NEXT WEEK WE WILL BE AT WORK FROM THEN ON. ALSO, ANOTHER QUESTION CAME IN ON THE PPP SIDE. I AGAIN SAY THAT OUR EFFORT IS NOT PART OF THAT. OUR FUNDS ARE COMING FROM THE ROYALS AND THE OLD TRUST MONIES. THE PPP IS TIED TO THE RV, NOT US. WHEN YOU SEE THE RELEASES ON THE RV, YOU CAN BET THE PPP IS RIGHT BEHIND. WE FOLLOW OUR OWN SCHEDULE GIVEN TO US BY THE ROYALS AND TRUSTS INVOLVED.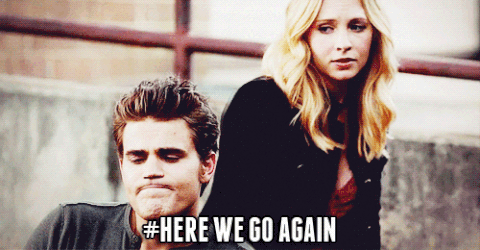 ON THE OTHER HAND, THE NOT SO GOOD NEWS IS THAT THE BURDENS HERE ARE A BIT MUCH LOOKING AFTER EVERYBODY, AND KEEPING ON ASKING FOR HELP. I AM TRULY TIRED OF THIS. DURING MY DAY, I SPEND ABOUT TWO-THIRDS ANSWERING THE CALLS AND CHATS ASKING THE SAME QUESTIONS OVER AND OVER ("WHERE'S THE MONEY" STUFF), AND THIS IS WHAT PUT ME IN THE HOSPITAL A WHILE AGO AND MUCH AS I WANT TO KEEP EVERYBODY INFORMED OF WHERE WE ARE AT (EVERYBODY DESERVES INFORMATION) I CAN NO LONGER DO THIS. CARLOS, THE GENTLEMAN THAT IS LOOKING AFTER THE KIDS WITH HIS WIFE, SUFFERED A STROKE AND IS PARALYZED. HE FELL DOWN AT WORK. THERE IS NO INSURANCE, AND TOMORROW THE HOSPITAL IS KICKING HIM OUT SO HE WILL DIE WITHOUT CARE.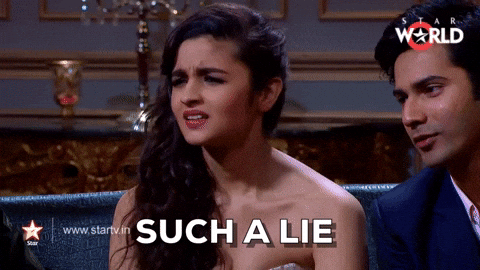 THAT IS HAPPENING TOMORROW AND THE DELAYS WE HAVE HAD ARE NOT GOING TO PROVIDE THE HELP WE NEED FOR HIM RIGHT AWAY. I DO NOT KNOW WHAT TO DO THERE AND THIS IS EATING AT ME. I MANAGED TO GET A FEW BUCKS OVER TO THE KIDS FOR FOOD AND GAS TO SEE HIM IN THE HOSPITAL, AND RIGHT NOW THEY ARE COMPLETELY DESTITUTE AND FACING THIS DISASTER TOMORROW WHEN THE AMBULANCE WILL BRING HIM HOME. THIS IS ONE BURDEN. THE OTHERS ARE NOT AS CRITICAL EXCEPT FOR MARY WHO AGAIN NEEDS OXYGEN.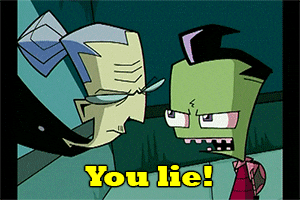 I DO NOT WANT TO ASK BUT IF YOU DO HELP, IT WILL IN ALL PROBABILITY SAVE LIVES HERE. SO I MAY NOT BE HERE FOR A WHILE SINCE I HAVE NOT FOLLOWED THE DOCTOR'S INSTRUCTION. I HAVE GIVEN EVERYTHING TO MAKE THINGS WORK INCLUDING THE MONEY I RECEIVED AND SET ASIDE FOR MY HEART MEDICATIONS. I HAVE GIVEN THAT TO THE KIDS AND FOR CARLOS AND WHATEVER ELSE I CAN SCRAPE UP, BUT I HAVE SUFFERED THE CONSEQUENCES AND I MUST GO TO BED AND STAY THERE IF I AM TO SURVIVE.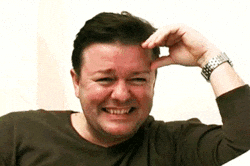 THE DOCTORS TOLD ME TO STOP CALLS AND CHATS AND NOT TO STRESS OTHERWISE I WILL STAY IN THE HOSPITAL FOR A WHILE NEXT TIME OR WORSE, SO BED AT HOME SOUNDS BETTER. BUT I DO HAVE THE NITROGLYCERINE I WAS FORCED TO BUY LAST TIME. I MUST RECOVER SO I APOLOGIZE TO ALL FOR NOT PICKING UP THE PHONE OR ANSWERING THE CHAT IN THE NEXT WHILE. I WILL GET THE MESSAGE OUT AS SOON AS THE FUNDS ARRIVE THOUGH AND LET EVERYBODY KNOW. THIS WILL BE NEXT WEEK, NOT THIS WEEK. AND BY THAT TIME THE OTHER RELEASES WILL BE WELL UNDERWAY SO JUST RELAX A BIT AND BE PATIENT.

WHILE I AM AWAY DO NOT LOSE HOPE AND REJOICE THAT WHAT I SAID WILL HAPPEN, WILL INDEED HAPPEN. THIS IS NOT AN OPINION BUT HARD REALITY AS DECREED BY UPSTAIRS SO THERE IS MUCH TO BE HAPPY ABOUT. BY THE WAY, THE LIGHTWORKERS AND MANY OTHERS THAT ARE HERE AT THIS TIME FOR OUR HUMANITY ARE GETTING BASHED PRETTY GOOD. FAMILIES ARE BEING DRIVEN APART BECAUSE ONE WANTS TO HELP HUMANITY AND THE REST ARE TELLING HIM HE IS OUT OF HIS MIND FOR EVEN THINKING IN THAT DIRECTION. WHY, LOOK AT ALL THE BAD THINGS THAT ARE HAPPENING AND THERE IS NOTHING THAT CAN BE DONE TO SOLVE THE PROBLEMS FROM TOXIC SPILLS TO HUNGRY KIDS. THE LIGHTWORKER OF COURSE HAS THE OPPOSITE OPINION, AND THERE ARE RIFTS AND EVERYBODY SUFFERS. PLEASE STOP THAT WHOEVER YOU ARE. YOUR HUSBAND OR WIFE OR FRIEND IS HERE FOR A HIGHER CALLING, AND BASHING THEM DOES NO GOOD AND HURTS BOTH OF YOU.

LOVE YOU ALL AND MY DEEPEST THANK YOU FOR ALL YOUR HELP AND SUPPORT. GOD BLESS. LOVE AND LIGHT
IN OUR SERVICE
ZAP


"GOD IS; I AM; WE ARE"
"BE GOOD, BE LEGAL, TELL TRUTH"
JULY 11, 2018
COPYRIGHT ZAP 2013-2018

Contributions Thank you for your support as we do our best to keep you up to date. We couldn't do this Without Your Help.!!! Please go to Paypal.com using the account address: goneforthfornow@gmail.com to support the cause. Please remember to click friends and family when sending. If you are not a member of paypal and sending a donation please send an e-mail to goneforthfornow@gmail.com so we can log you in and send you a Thank You. We appreciate all the help you continue to provide in keeping food on people's tables, medical needs met, computers running and shelter .
With Much Gratitude and Appreciation,
Love and Kisses,
"The Office of Poofness"
ZAP, Susan and Staff


===== --hobie



Thanks to: http://www.rumormillnews.com

*****************
Out Of Mind
www.oom2.com

Admin





Posts

: 5584

---

Join date

: 2011-08-16


Location

: Woodstock Nation



Jerzy wrote:DURING MY DAY, I SPEND ABOUT TWO-THIRDS ANSWERING THE CALLS AND CHATS ASKING THE SAME QUESTIONS OVER AND OVER ("WHERE'S THE MONEY" STUFF),
So it's not talking to the lawyers and bankers as previously described?
How about the amount of time spent authoring emails to hobie begging for money?
Where is the money? Is it at the paymasters again? Are they still waiting for everyone's W-9 or W-8? Did you forget to activate some other bank account? Have you forgotten to file your companies compliance paperwork again? Do you need to go back to Beijing to shake Grandpa's hand, one more time? Why hasn't one of the multiple sources of funding come through? Don't you just need one of those to get things started? After a decade, why does tomorrow never come?
http://www.oom2.com/t44025-anyone-here-remember-the-omega-prosperity-program#126872
*****************
GURU HUNTER





Posts

: 19048

---

Join date

: 2015-02-19



so, does Jerzy just walk down the row of beds at the infirmary when deciding who to hire?  Is everyone who helps him lack health insurance?  Do they all have degenerative diseases?
GURU HUNTER





Posts

: 1898

---

Join date

: 2015-08-13



Yes, degenerative diseases of the brain-Kind of like a squash when it rots from the inside out.....It does resemble 'grey' matter in the latter stages of decay.....Or should I say, 'rot'-
VIP Member





Posts

: 13675

---

Join date

: 2011-06-18


Age

: 64


Location

: Central Florida-



@ReapAndSow73

wrote:so, does Jerzy just walk down the row of beds at the infirmary when deciding who to hire?  Is everyone who helps him lacking health insurance?  Do they all have degenerative diseases?
GURU HUNTER





Posts

: 1898

---

Join date

: 2015-08-13



I pay NO attention to the 'Jerzy' idiot- He means nothing to me, and shouldn't mean anything to anyone- He's a sick person, and has more issues than National Geographic, and Reader's Digest all at the same time.....
VIP Member





Posts

: 13675

---

Join date

: 2011-06-18


Age

: 64


Location

: Central Florida-



---
Permissions in this forum:
You
cannot
reply to topics in this forum