POOFness for JUNE 19: RELEASE AND TIMINGS
Posted By: hobie [Send E-Mail]
Date: Tuesday, 19-Jun-2018 23:17:31
Hi, folks - Received via e-mail: =====


Subject: RELEASE AND TIMINGS
From: "The Office of Poofness" <2goforth@humanus.ca>
Date: Tue, June 19, 2018 10:30 pm Zap Says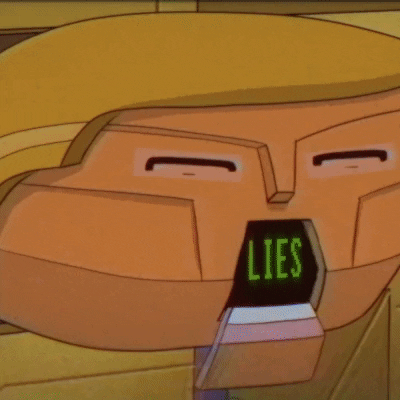 HI ALL, SO MANY ARE ASKING THAT I HAD TO DO A GENERAL MESSAGE SO MY PHONES CAN TAKE A BREAK. MOM IS WEAK BUT STABLE AND GETTING STRONGER. GREAT THANKS TO YOU THAT GAVE A HAND. I WAS NOT ABLE TO DRIVE A THOUSAND MILES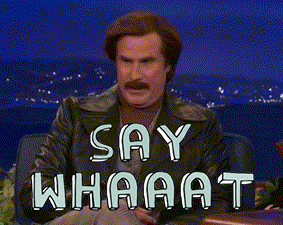 YOU MEAN SUSAN LIED ABOUT HER LIVING IN POLAND?

HUH



AS IT WAS NOT POSSIBLE, BUT THERE WAS ENOUGH TO BUY THE MEDICINE.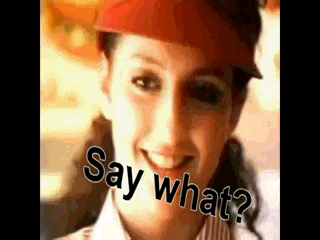 BUT SHE LIVES IN SUCH A PRICEY CONDO AND SHE LIVES IN A UNIVERSAL FREE HEALTH CARE, FULL COVERAGE MEDICAL FOR EVERYONE COUNTRY!! WHY WOULD YOU NEED MONEY FOR MEDS FOR HER???


THANK YOU THANK YOU IT WAS TOUCH AND GO FOR A BIT. I WAS SCARED. AND THE PAYPAL SITUATION IS ALL OK NOW, THANKS FOR THE REP-LIES. BUT I GOT INFORMATION FROM A FEW TEAM MEMBERS THAT FOLLOW THE TRAIL SO TO SPEAK, THAT A COUPLE DAYS AGO THAT THERE WAS ANOTHER NOISY ATTACK ON THE INTERNET BY THE FOLKS THAT ARE FOCUSED ON ATTACKING OTHERS FOR WHATEVER SLEIGHT PERCEIVED OR REAL.


NOT ATTACKS AT ALL. WE PROVIDE:



WE DO KNOW WHO THE ONES ARE THAT SEND IN THE REGULAR NASTYMAIL, BUT THE ONES OUT THERE WE REALLY DO NOT KNOW AND ARE MOSTLY UNKNOWNS UNTIL THEY MAKE ENOUGH OF A NOISE. THEN THERE IS NO CHOICE BUT TO RECOGNIZE THE NOISE. WE DO NOT READ THE BLOGS AS THEY PROFESS THE SAME FARE OVER AND OVER THAT IS NOT QUITE ACCURATE BUT HAVE TO BE MINDFUL IF IT GETS OUT OF HAND. THE LEGAL SIDE CAN KICK IN AT THAT POINT.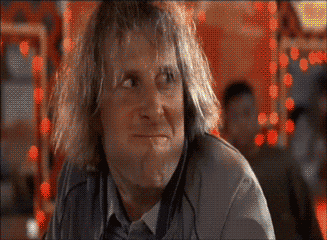 THE ATTACKS COME BY APPARENTLY DECENT AND ENLIGHTENED FOLK THAT HAVE AN AGENDA THEY WILL NOT LEG GO OF REGARDLESS OF THE HARM TO THE URGENCIES AND DEPLOYMENT ABILITIES OF OUR EFFORT. WHY THE ATTEMPT AT DESTRUCTION OF SOMETHING THEY SUPPORT IMPLICITLY IS A QUESTION I HAVE. REQUESTS FOR HELP DONE HERE FOR OTHERS IS A MAJOR ELEMENT AND FRONT STAGE PRESENCE OF THEIR ATTACK CALLING IT A SCAM. BUT SCAM FOR WHAT?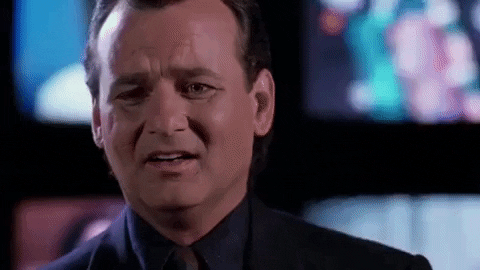 FOR YOUR PERSONAL GAIN YOU DUMB BUNNY!



OUR EFFORTS TO HELP OTHERS IS THUS LOWERED TO A SCUMMY LEVEL, AND THAT IS NOT TRUTH.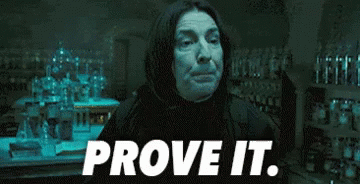 PROVIDE RECEIPTS LIKE YOU HAVE PROMISED TO DO MANY TIMES! MORE LIES!



WE HELP EACH OTHER AND WHEN THERE IS NOTHING LEFT WE ASK OTHER (HOPEFULLY) BROTHERS AND SISTERS OUT THERE TO GIVE A HAND. WHERE IS THE SCAM IN THAT?
YOU MAKE UP BULLSHIT STORIES TO PULL MONEY FROM THE POCKETS OF TRUSTING & GULLIBLE PEOPLE. THEY ARE CALLED SHILLS. SO PROVE US WRONG GHOULKOWSKI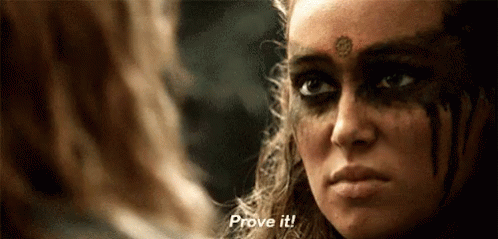 ONE NOTABLE SENTIMENT IS APTLY DEMONSTRATED BY: "HOW DARE THEY ASK FOR HELP FOR THEMSELVES. WHY, THEY SHOULD GO GET A JOB LIKE EVERYBODY ELSE" RIGHT? IT IS AS UNFORTUNATE AS IT IS HURTFUL, AND YET THESE GOOD PEOPLE KEEP RIGHT ON GOING FULL STEAM AHEAD AND "LET'S TAKE THIS GUY DOWN". HAVE THEY EVEN ONCE CONSIDERED THAT BY THEIR ATTACKS, THEY ARE INCLUDING THE TEAM MEMBERS. SOME OF THEM HAVE MULTIPLE PHD'S AND ARE HERE DOING THIS WORK AND RECEIVING HELP TO STAY STABLE AND ALIVE.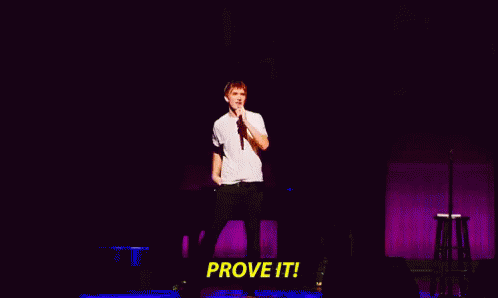 I AM NOT SURE IF THEY WOULD CONSIDER NOT BEING ABLE TO FEED THEIR CHILDREN PROPER FOOD A SCAM. WE HAVE ALSO SEEN ATTEMPTS AT FORGERY OF ZAP MESSAGES OF ALL THINGS. TAKING WORDS AND CHANGING THEIR MEANING AND THAT OF WHAT WAS ACTUALLY PUBLISHED. VERY STRANGE BEHAVIOR FOR FOLKS THAT SHOULD BE DOING SOMETHING OTHER THAN FIGURING OUT NEW AND CLEVER WAYS OF DELIVERING THEIR CURRENT PERCEPTIONS. THIS DOES INCLUDE SOME RUMOR AND SOMETIMES ACTUAL LIES BY TWISTING A FEW THINGS HERE AND THERE. NOT SO INNOVATIVE BUT I GUESS IT HAS THE DESIRED EFFECT.
NO MATTER HOW MANY TIMES THIS HAS BEEN ADDRESSED, IT ALWAYS COMES BACK TO A PERSONAL ATTACK FOR ASKING FOR OTHERS. AND THAT NOW INCLUDES A 70+ YEAR OLD GRANDMOTHER WHO HAS LOST HEARING, HAS EYE AND HEART ISSUES, AND IS FIGHTING FOR LIFE. IS SHE OR OTHER TEAM OR FAMILY MEMBERS TO BE THE FOCUS OF ATTACKS AS WELL?

MAYBE YOU SHOULD STICK TO YOUR MADE UP "TEAM MEMBERS" AND NOT DRAG YOUR FAMILY INTO YOUR MONEY GENERATING PANDERING THEN!

EVEN IN THE UNDERWORLD, FAMILY IS LEFT OUT OF BUSINESS.


AND YOU SURE KNOW ALL ABOUT THAT HAVING SERVED TIME IN A CANADIAN PRISON FOR FRAUD!! LOL



IN RUNNING FOR MAYOR, THE OPPONENT MAY BE ATTACKED, BUT NOT HIS WIFE AND KIDS. YOU JUST DO NOT GO THERE. COMMON DECENCY PLEASE AND LEAVE THE FAMILY THING OUT.

YOU ARE NOT RUNNING FOR MAYOR !


I DID SAY THAT REGARDLESS OF THESE PERSONAL ATTACKS, THE REASON FOR OUR BEING HERE AND EVEN ASKING FOR THAT KIND OF HELP IS NOT ATTACKED BUT SUPPORTED. HOW IS THIS? WELL, UNDERSTANDING THAT THESE PEOPLE HAVE AN AXE TO GRIND FOR WHATEVER REASON ON THIS PERSONAL SIDE, BUT….WHERE ARE THE ATTACKS ON THE INFORMATION WE PROVIDE AND THE CONTINUAL TALKS ABOUT THE PROJECT SIDE AND THE FUNDINGS AND WHAT TO EXPECT?

WHAT FUNDINGS??? WHO IN THEIR RIGHT MIND WOULD FUND YOU ANY MONEY WHEN YOU CAN NOT EVEN FEED YOURSELF??

IF THERE ARE NONE, THEN IMPLICITLY, IT IS ACCEPTABLE TO THE PALATE AND SUPPORTED. WE ALL KNOW THAT IF THERE IS A SCAM, IT IS SOON FOUND OUT AND TORN TO SHREDS,
EXACTLY WHAT WE DO TO YOUR MULTI

WEEKLY BULLSHIT! LOL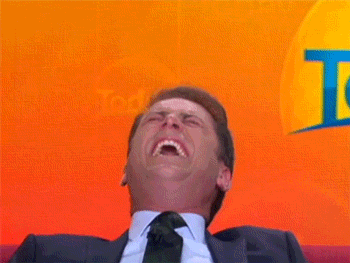 SO I HAVE TO ASSUME THAT THE FOLKS THAT ATTACK THE PRIVATE SIDE ACKNOWLEDGE THE PROJECT SIDE AS A GOOD THING AND WORTHY.
NOPE WRONG AGAIN YOU CON ARTIST!
WE ADVISE EVERYONE TO NOT SEND YOU ANY OF THEIR INTELLECTUAL OR PROJECT PROPERTY AS YOU ARE A LIAR AND CON MAN!!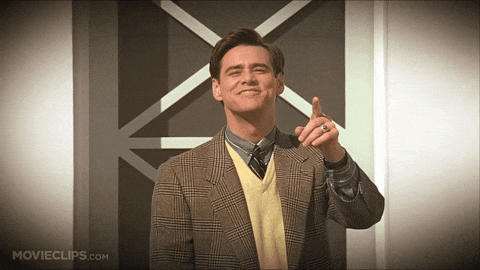 WELL IT SHOULD BE AS TRUTH IS TRUTH AND THE TRANSPARENCY OF OUR EFFORT IS QUITE EVIDENT.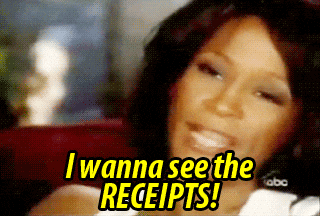 NO APPARENT HOLES IN THE ARMOR HERE SO IT IS LEFT ALONE. WE ARE CREATING THE INFRASTRUCTURE TO ALLOW THE PROPER SERVICING OF THE PROJECTS – OVER 3,000 OF THEM AT LAST COUNT. THERE WILL BE MUCH MORE OVER TIME BUT THIS EFFORT REQUIRES A LOT OF GOOD PEOPLE TO CARRY THIS WORK OUT. AGAIN NO ATTACKS HERE. SO, MY QUESTION DIRECTLY TO THE PEOPLE THAT ATTACK IS SIMPLE: WHY DO YOU ATTACK THE PERSONAL SIDE WHEN YOU KNOW IT CAN DESTROY THE BUSINESS SIDE WHICH IS CORRECT AND WILL MAKE A DIFFERENCE?



WHAT BUSINESS SIDE??? AHAHAHAHAHA MORE LIES FROM A GROUP OF SCAMMERS!

IF AN ANSWER MAKES SENSE, I WOULD SURELY LIKE TO KNOW. TO DATE, THERE ARE NO ROLLS ROYCES, NO NIGHTCLUBBING AND BOOZING IT UP, AND NO THOUSAND FOOT YACHTS THAT EAT MONEY. THERE IS ONLY WORK AT A COMPUTER MONITOR DAY IN AND DAY OUT AND TRYING TO STAY ALIVE UNTIL THE FUNDS ARE RELEASED. I WOULD COUNSEL TO TAKE IT BACK A NOTCH AS THERE IS NO STOPPING THE EFFORT AS WE ARE TOO CLOSE TO THE START OF IT ALL NOW, AND WE WILL ALL HAVE TO GET TO WORK. THE WORK WILL MEAN A QUICK END TO THIS NONSENSE. SPEAKING FOR OURSELVES WE WILL NOT HAVE TIME FOR IT. THERE IS NO NEED FOR IT SO IT BECOMES SOMETHING TO BE IGNORED.

LOL YOU OBVIOUSLY CAN NOT IGNORE THE HUGE DROP IN YOUR WEEKLY PAYOUTS THOUGH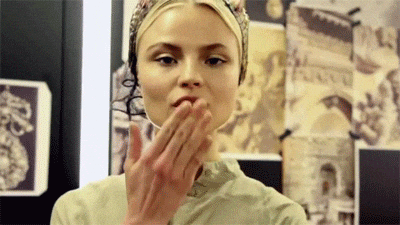 THERE ARE, HOWEVER, A MULTITUDE OF THINGS TO DO. I AM NOT JOKING WHEN I SAY IT WILL TAKE THOUSANDS TO EVEN MAKE A DENT IN THE ISSUES WE HAVE TO GET THROUGH. PERSONAL ATTACKS WASTE TIME AND ENERGY AND IN THE END, DO NOT CHANGE THINGS MUCH AT ALL. WE HAVE TO GET THE WORK DONE, AND IT MUST BE DONE. IF WE DO NOT DO IT, WE WILL SUFFER THE CONSEQUENCES. THE WATER IS POISON, THE AIR IS POISON, THE FOOD GROWING IS POISON, AND WHAT DO YOU THINK IT WILL TAKE TO GET JUST THESE BASICS FIXED? THAT ALSO MEANS WORKING TOGETHER. AND MORE IMPORTANTLY, STAYING ALIVE TO GET TO THAT POINT. LIKE IT WAS POINTED OUT IN A MOVIE WHERE THE LEADER WAS BEING VERY STRICT TO THE RULES WITH HIS MEN, AND A FRIEND TOLD HIM NOT TO BE TOO HARSH AS THESE MEN WOULD BECOME HIS NEIGHBORS ON THE NEW PLANET TO BE COLONIZED.


NOW I HAVE TO DO WHAT I PROMISED OUR TEAM I WOULD DO AND THAT IS TO ASK. WE NEED HELP IN A MAJOR WAY TO STAY ALIVE AND KEEP THE LIGHTS ON, AND WE ARE IN A SERIOUS POSITION ON A FEW FRONTS. MOSTLY THE ELECTRIC AND FOOD. WITHOUT THAT WE HAVE NO COMMUNICATIONS AT THIS CRITICAL TIME. THIS IS TO KEEP ALIVE UNTIL THE FUNDS ARRIVE NOW. THE BANKERS CAME BACK TODAY AND INFORMED THAT THE FUNDS RELEASE WILL BE TOMORROW.


IF THAT IS THE CASE, THEN THERE IS NOT ENOUGH TIME TO HAVE THE FUNDS TRANSFERRED TO DESTINATIONS ON TIME TO PREVENT SHUTOFFS AND OTHER CRITICAL ISSUES. FRANKLY, I AM EXHAUSTED WITH TRYING TO KEEP ALIVE WHILE GRITTING TEETH AT THE BANKERS.


ALTHOUGH THEY MUST DO THINGS CORRECTLY FOR EACH STEP IN THE PROCESS TO BE IN COMPLIANCE SO THERE ARE NO HICCUPS LATER, THEY REALLY HAVE NO CLUE HOW DESPERATE WE ALL ARE BECAUSE OF THE PROCESSES THEY USE TO CREATE DELAYS.


THE COMPLIANCE DELAY TACTIC IS ONE THAT IS CONTINUALLY USED OF COURSE. LIKE THEM GOING DOWN A PATH AND ALONG THE PATH THERE IS A LOG ON THE SIDE AND THEY STOP AT THE LOG AND ASK, WHAT IS THIS? IT IS A LOG THE ANSWER COMES THE NEXT DAY OR FEW DAYS. THEY GO DOWN THE PATH, TURN AROUND, GET TO THE LOG AGAIN AND ASK, WHAT IS THIS?. I THINK THEY ARE LOGS THEMSELVES BUT TELLING THEM THAT WOULD BE UNWISE.

SO YES WE NEED SERIOUS HELP RIGHT NOW. WE ARE ALMOST AT SHUTDOWN, AND ONLY YOUR KINDNESS AND COMPASSION CAN MAKE A DIFFERENCE FOR US. I HAVE NO WORDS LEFT BUT YOU CAN FIGURE OUT HOW CRITICAL WE ARE AT THIS STAGE. WE ARE ALMOST THERE, AND ALMOST DEAD. PATIENCE IS BEING SORELY TESTED. MUCH LOVE AND GOD BLESS.

GOD BLESS LOVE AND LIGHT
IN OUR SERVICE
ZAP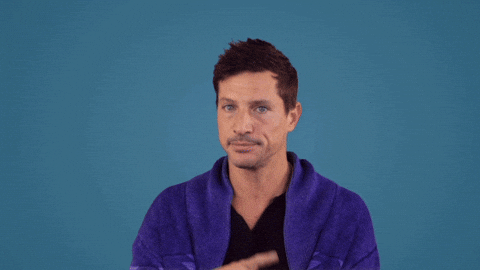 Contributions Thank you for your support as we do our best to keep you up to date. We couldn't do this Without Your Help.!!! Please go to Paypal.com using the account address: goneforthfornow@gmail.com to support the cause. Please remember to click friends and family when sending. If you are not a member of paypal and sending a donation please send an e-mail to goneforthfornow@gmail.com so we can log you in and send you a Thank You. We appreciate all the help you continue to provide in keeping food on people's tables, medical needs met, computers running and shelter .
With Much Gratitude and Appreciation, Susan
Love and Kisses,
"The Office of Poofness"
ZAP, Susan and Staff


===== --hobie

Thanks to: http://www.rumormillnews.com
*****************
Out Of Mind
www.oom2.com

Admin





Posts

: 5612

---

Join date

: 2011-08-16


Location

: Woodstock Nation



Why does Zap surround himself with people that have multiple PhDs, but can't rub two nickels together?  Why is everyone in Jerzy's camp poor and sick and destitute?

Where are the W-8/W-9 docs that held up funding 2 weeks ago?
GURU HUNTER





Posts

: 1898

---

Join date

: 2015-08-13



Jerzy wrote:WE HAVE ALSO SEEN ATTEMPTS AT FORGERY OF ZAP MESSAGES OF ALL THINGS. TAKING WORDS AND CHANGING THEIR MEANING AND THAT OF WHAT WAS ACTUALLY PUBLISHED.
So Jerzy can point those out and provide the links so we all can see how his posts are being altered?
Jerzy wrote:WE DO NOT READ THE BLOGS AS THEY PROFESS...
Ooops...I guess he can't...
*****************
GURU HUNTER





Posts

: 19748

---

Join date

: 2015-02-19



A lynching and firing squad is in order-This guy is nothing but a mooch, and wants people to pay for him to live, because he is too cheap, and figures everyone owes him a living-- He's so f'kn tight, he squeaks when he walks, and I'm surprised his butt cheeks don't spontaneously combust-
VIP Member





Posts

: 13675

---

Join date

: 2011-06-18


Age

: 64


Location

: Central Florida-



Jerzy wrote:I WAS NOT ABLE TO DRIVE A THOUSAND MILES
It's only 600 miles from Calgary to Vancouver. Jerzy is a Canadian and would be using the metric system, unless he was trying to pad the numbers to gullible audience.
Jerzy wrote:AND THE PAYPAL SITUATION IS ALL OK NOW
So the banking system is working just fine, but simple wire transfers don't? Wiring funds from Susan still works. Wiring funds to his team members still works.
Jerzy wrote:THE ATTACKS COME BY APPARENTLY DECENT AND ENLIGHTENED FOLK THAT HAVE AN AGENDA THEY WILL NOT LEG GO OF REGARDLESS...
Leg go??? Some proof reading or poof reading needed...

Jerzy wrote:COMMON DECENCY PLEASE AND LEAVE THE FAMILY THING OUT.
So, Jerzy can use family members to scam the gullible, but no one can point out that he's lying about it? Oh My! Another post to add to the others:
Jerzy - December 28, 2016 wrote:
Susan - Jun 03, 2017 wrote:
Jerzy - 28-Dec-2017 wrote:
Jerzy - January 25, 2018 wrote:
~~~~~~~~~~
Jerzy wrote:WE ALL KNOW THAT IF THERE IS A SCAM, IT IS SOON FOUND OUT AND TORN TO SHREDS
DONE!
http://www.oom2.com/t46295-jerzy-babkowski-aka-zap-canadian-scammer-fraud-report-investigate
Jerzy wrote:THERE IS ONLY WORK AT A COMPUTER MONITOR DAY IN AND DAY OUT AND TRYING TO STAY ALIVE UNTIL THE FUNDS ARE RELEASED.
Think about all the time Jerzy spent sending emails to Hobie whining about the failures of his wishful fantasies. That's what a CEO, of several failed companies, does?
Here's a comment someone wrote about Jerzy's daughter:
This talented woman carries it one step further. Half the proceeds from the sale of her prints are donated to CARE and the World Wildlife Fund.
Jerzy should take lessons from her...
*****************
GURU HUNTER





Posts

: 19748

---

Join date

: 2015-02-19



He's a 'POOF' alright- And I'm  a magician- 'POOF', he's a pile of shit-
VIP Member





Posts

: 13675

---

Join date

: 2011-06-18


Age

: 64


Location

: Central Florida-



---
Permissions in this forum:
You
cannot
reply to topics in this forum